(Please, scroll down to read in English.)
Kansainvälistä Love data -viikkoa vietetään 11.-15.2.2019. Tämän vuoden teemana on data jokapäiväisessä elämässä.  Meistä kaikista kertyy paljon dataa arjen toimissamme. On hyvä pohtia, millaista dataa meistä kertyy ja minne sekä millaisia vastuita ja oikeuksia dataan liittyy. Dataa myös avataan yhä enemmän vapaaseen käyttöön ja dataa voidaan hyödyntää eri tavoin. Tutkimuksessa tuotetun datan hallintaan, avaamiseen ja uudelleenkäyttöön on myös viime vuosina alettu kiinnittää paljon huomiota.
Itä-Suomen yliopiston kirjastossa teemaviikko näkyy sosiaalisen median kanavissa ja koulutustarjonnassa. Viikon teemaan liittyen 13.2.2019 on tarjolla verkkokoulutus Tutkimusdatan avaaminen. Koulutuksessa käydään läpi keskeiset tutkimusaineiston avaamiseen liittyvät ohjeet, tutustutaan UEF eRepository -julkaisuarkiston tutkimusdataosioon, ja käydään läpi tutkimusdata-arkistoja mm. IDA, Aila, Zenodo. Koulutus pidetään suomeksi, mutta jos on tarvetta, se voidaan toteuttaa uudestaan englanninkielisenä. Katso kirjaston Koulutustarjottimelta lisää tietoja koulutuksista.
Tutkimusdatan näkyvyyttä voi lisätä avaamalla datan metatiedot. UEF eRepo kokoaa yhteen Itä-Suomen yliopiston tutkijoiden tuottamien tutkimusaineistojen metatietoja. Jos haluat avata tutkimusaineistosi tai sen metatiedot, löydät lisätietoa siihen Open UEF -sivuilta. Voi myös ottaa yhteyttä kirjaston tutkimuksen tukeen: opendata(a)uef.fi.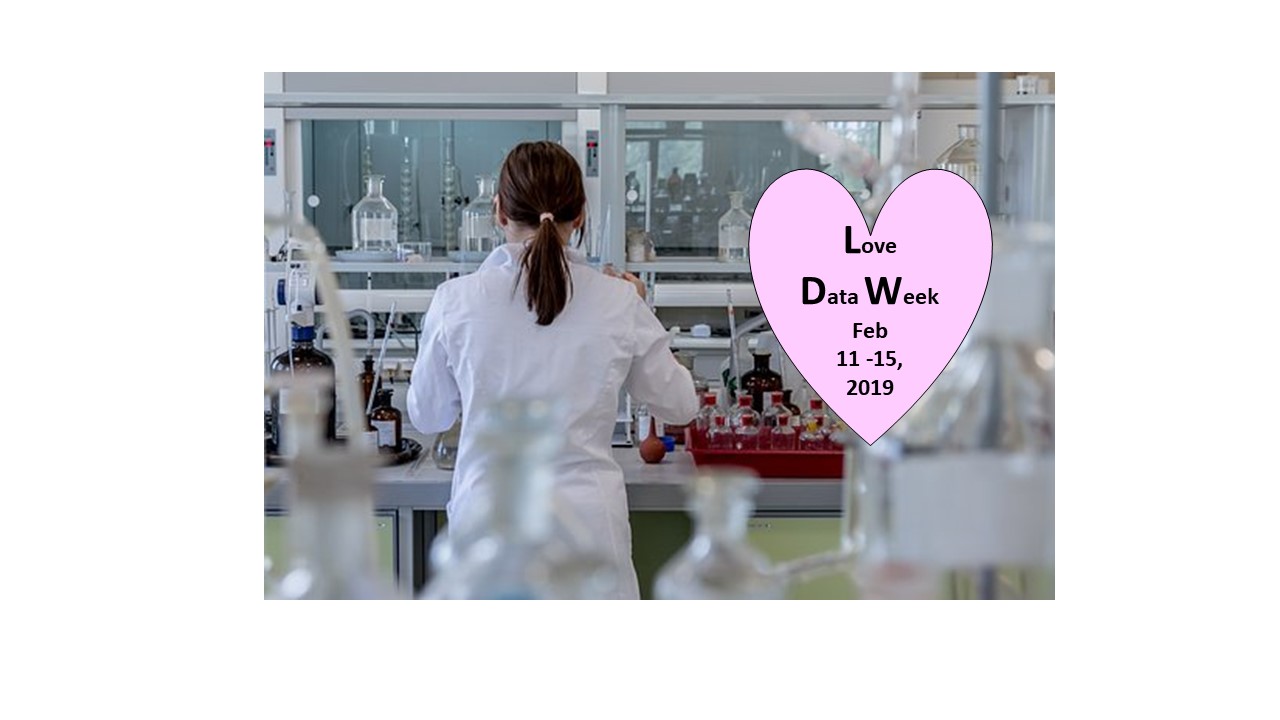 In English
International Love Data Week is held 11-15 February 2019. This year the main theme is data in everyday life. Increasing amounts of data are generated from each of us from our everyday life. It is good to think what kind of data is gathered about us and where, and what responsibilities and rights are related to data. Often data is shared for open use and this data can be used in various ways. In recent years, more attention has been paid to research data, how to manage, share and reuse data that is produced in research.
In UEF library, this year's Love Data Week is manifested on social media channels and in training. Related to this week's theme UEF library provides online training on Open research data on 13th February. The training is in Finnish but if needed, it can be arranged later also in English. Check out the library's Training Menu.
One way to increase the visibility of research data is opening the metadata. UEF eRepository  gathers the metadata produced by UEF researchers. If you want to share your research data or metadata, you can find more information about how to do it in Open UEF web page or contact library's research support: opendata(a)uef.fi.
Anne Karhapää, tietoasiantuntija | information specialist
Opetus- ja tietopalvelut | Training and information services