(Please, scroll down to read in English)

Tilastotko tylsiä? No eipä välttämättä. Statista tarjoaa tilastodataa helpossa ja havainnollisessa muodossa.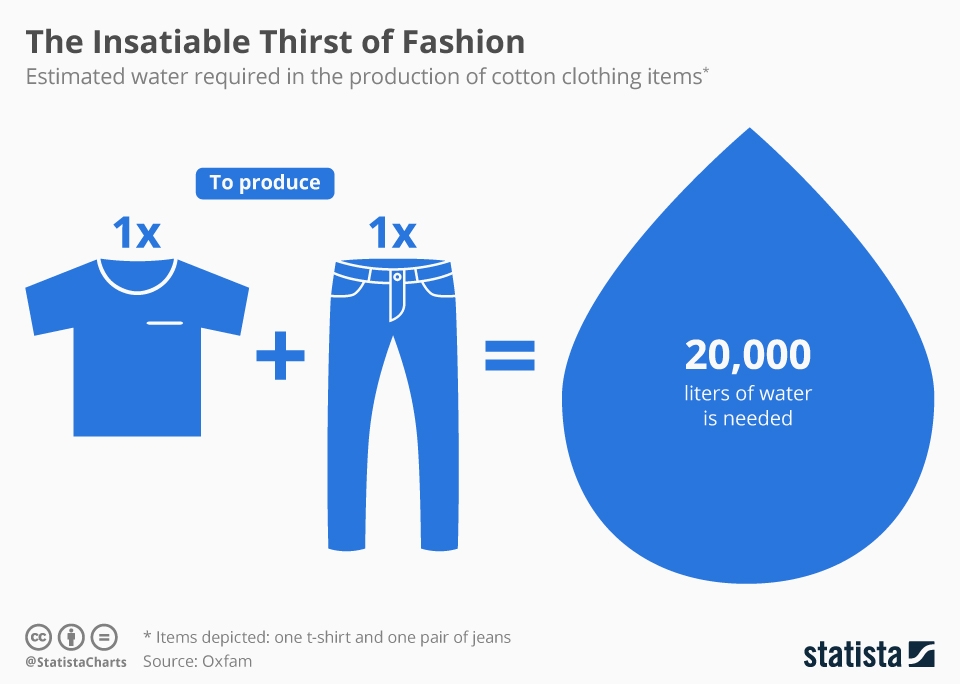 Tietoa löytyy niin Suomen mainosmyynnistä, Englannin kuluttajatuotemarkkinoista kuin Kiinan mobiilipelikehityksestäkin. Statista on kansainvälinen dataportaali, joka keskittyy EU:n, Iso-Britannian, USA:n ja Aasian markkina-alueisiin. Se on yksi kattavimmista tilastotietoon ja markkinadataan keskittyneistä sivustoista. Statista sisältää 1,5 miljoonaan tilastoa, markkinaennustetta, toimialakohtaista julkaisua, raporttia ja valmista infograafia. Mukana on myös työkalu liiketoimintasuunnitelman laatimista varten. Data on nopeasti ladattavissa omaan käyttöön 4 vaihtoehtoisessa formaatissa (PPT, XLS, PDF ja PNG). Koko julkaisu on mahdollista saada käyttöön tekijänoikeuksineen. Palvelu tarjoaa automaattiset lähdeviitteet (mm. APA, Harvard, MLA).
Huom! Infograafit ja osa tilastotiedoista on saatavilla vapaasti ilman koekäyttöä tai tilausta.
Statistan koekäyttö on avoinna 16.10.2019 saakka yliopiston verkossa ja yliopiston käyttäjätunnuksilla myös kotoa.
Anna palautetta aineiston tarpeellisuudesta!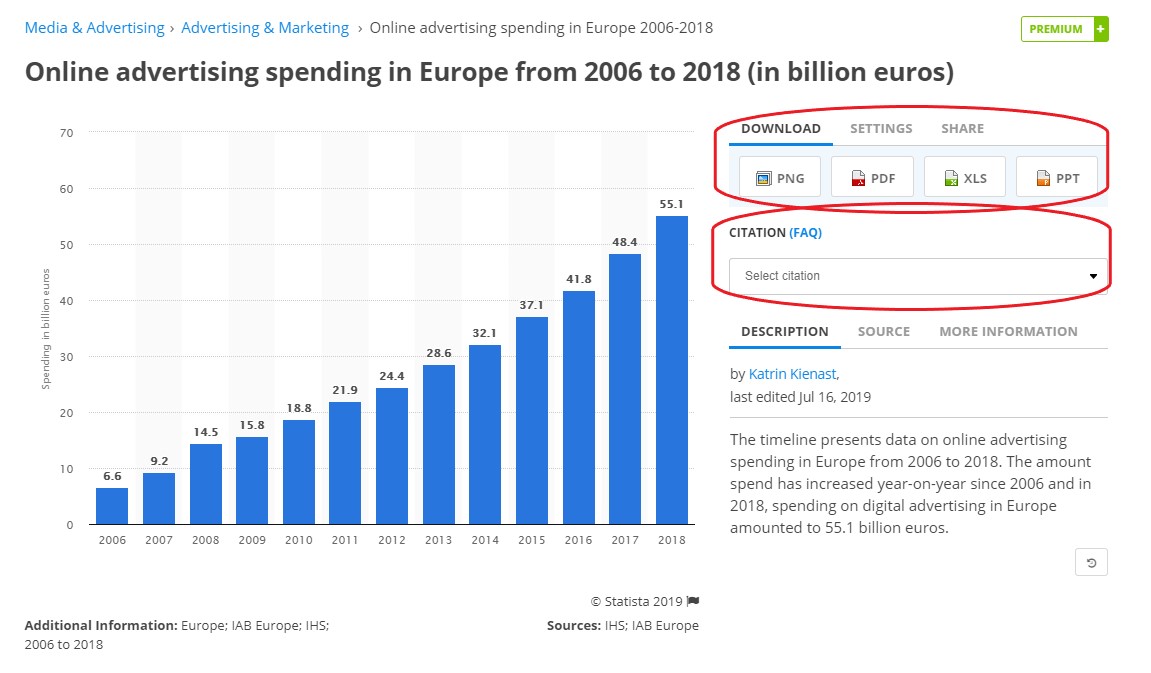 Boring statistics? Not necessarily. Statista is one of the world's largest statistics and market data platforms with access to more than 1.5 million statistics, forecasts, dossiers, reports and infographics. From the rabbit pet food market value in the UK, to the share of population reading newspapers daily in Norway, to a breakdown of mobile gamers in China. Also a tool for creating your own business plan is included. All data can be downloaded within seconds in 4 different office formats (PPT, XLS, PDF and PNG). The platform combines economic data, consumer insights, opinion polls and demographic trends. In addition, you will receive full publication and usage rights of the data. Automatic Citation output is included, too (e.g. APA, Harvard, MLA).
NB! Infographics and a minor amount of statistics are freely available without a trial or subscription.
The trial is open until October 16th, 2019. Statista is available on the university network and also remotely with a university username and password.
Give feedback on the trial!
Kaarina Meriläinen, tietoasiantuntija | information specialist
Tietoaineistopalvelut | Collection services