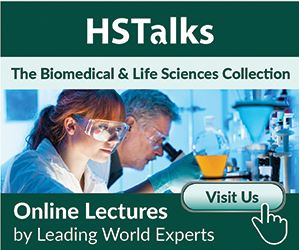 Kirjasto on sopinut Biomedical & Life Sciences Collection –palvelun koekäytöstä, joka kestää 31.3.2017 saakka. Palvelun tuottajana on Henry Stewart Talks, ja se sisältää yli 2100 animoitua luentoa. Luennot käsittelevät uusinta tutkimusta ja kehitystä biotieteiden eri aloilta. Mukana on maailman johtavia asiantuntijoita ja Nobel-palkittuja henkilöitä eri tieteenaloilta.
Luennot on katsottavissa yliopiston verkossa : https://hstalks.com/biosci/
*************
The University of Eastern Finland has coordinated trial access for you to view The Biomedical & Life Sciences Collection. This online resource is comprised of more than 2,100 specially prepared, animated lectures containing the latest research and developments as well as the fundamentals by world leading experts, including Nobel Laureates. The producer of the service mentioned is Henry Stewart Talks. The trial is open until March 31st.
The lectures can be watched at the university network: https://hstalks.com/biosci/
Give feedback about the trial!
Kaarina Meriläinen
Tietoasiantuntija / Information Specialist
Tietoaineistopalvelut / Collection services