(Please, scroll down to read in English.)
Kurssikirjat – Pikaopas
• Jokaiselle opiskelijalle ei ole mahdollista tilata omaa kurssikirjaa
• Jos painettu kurssikirja ei ole saatavilla, tarkista löytyykö kirja kokoelmista verkkokirjana
• Jos kaikki kurssikirjat ovat lainassa, tee varaus
• Kaikista kurssikirjoista ei ole mahdollista saada elektronista versiota kirjastokäyttöön
• Kaikkia kurssikirjoja ei ole mahdollista saada painettuna versiona kirjastoon
• Oman kampuksen lukusalikurssikirjoja on mahdollista saada yö- ja viikonloppulainaan
• Muista myös Varastokirjasto ja kotimaisten kurssikirjojen kohdalla vapaakappaleet
• WebOodissa ei välttämättä näy kirjan kaikki kirjastosta löytyvät versiot/painokset, joten muista tarkistaa aina myös UEF-Finnasta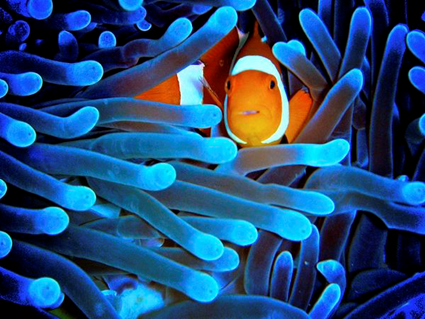 Jälleen on tullut se aika vuodesta, kun kurssikirjat lähtevät vilkkaasti liikkeelle hiljaisempien kesäkuukausien jälkeen. Jotkin kurssikirjanimekkeet pitävät pintansa vuodesta toiseen. Aina vain suosittu kirja on esimerkiksi Tutki ja kirjoita (Hirsjärvi, Sirkka; Remes, Pirkko; Sajavaara, Paula).
Joistakin kurssikirjoista olemme saaneet tälle syksylle uuden painoksen: Introducing sociolinguistics. Third edition (Meyerhoff, Miriam).
Joukkoon on tänä syksynä liittynyt toki myös aivan uusia kurssikirjoja, kuten: Sijoituspalvelut ja asiakas (Turtiainen, Matti).
Painettuja kurssikirjoja pyrimme hankkimaan vähintään yhden lukusalikappaleen ja lainattavia kurssikirjoja yhden kappaleen viittä kurssille osallistuvaa opiskelijaa kohden, kuitenkin korkeintaan 30 kappaletta. Tuosta maksimimäärästä poiketaan erityisesti niiden kurssien kohdalla, joilla on satoja yhtäaikaisia tarvitsijoita. Kaikille opiskelijoille emme resurssiemme puitteissa pysty tilaamaan omaa kirjaa, välillä on pakko varata kirja ja odottaa sen saamista.
Opiskelijalla on mahdollisuus myös varata ja lainata itselleen toisella kampuksella sijaitseva kurssikirja. Lukusalikappaleita ei kuitenkaan lainata toiselle kampukselle.
Hankimme kurssikirjat myös verkkokirjoina aina kun se on mahdollista. Jos painettua kurssikirjaa ei ole saatavilla, muista aina tarkistaa löytyykö se kokoelmista sähköisenä kirjana.
Elektronisten kirjojen maailmassa on kirjoja, joita yksityishenkilö voi helposti tilata luettavaksi, mutta joita ei voi tilata kirjasto-/yhteisökäyttöön. Tämä tietenkin tarkoittaa sitä, ettei kaikkea kurssikirjallisuuttakaan ole mahdollista tilata elektronisena versiona kirjastokäyttöön, kuten European constitutional law (Schütze, Robert).
Toisaalta uusissa kurssivaatimuksissa on myös julkaisuja, joita ei ole paperisena saatavilla lainkaan, vaan ne ovat esimerkiksi avoimia verkkoaineistoja, kuten Vanhusten hoiva ja eriarvoisuus: sosiaalisen ja taloudellisen taustan yhteys avun saamiseen ja palvelujen käyttöön (Van Aerschot, Lina). On myös paljon kirjoja, jotka edelleen ilmestyvät vain paperisena, kuten Osallisuuden pedagogiikkaa varhaiskasvatuksessa: 2, Suunnittelu, toteutus ja kehittäminen (Kangas, Jonna; Vlasov, Janniina; Fonsén, Elina; Heikka, Johanna).
IN ENGLISH
Course books 101
• It is not possible to provide every student her/his own copy of every course book
• If the printed course book is not available, check if it is in the library's collection as an e-book
• If all course books are checked out, make a reservation
• All course books are not available as an e-book for library use
• All course books are not available for purchase as printed books
• Reading room copies of your own campus are available for overnight or weekend loan
• NB: the National Repository Library and legal deposit copies (Finnish print and electronic publications)
• Always check a book's availability from the UEF Finna, WebOodi does not necessarily have up-to-date information on all the versions/editions of a book in the library's collection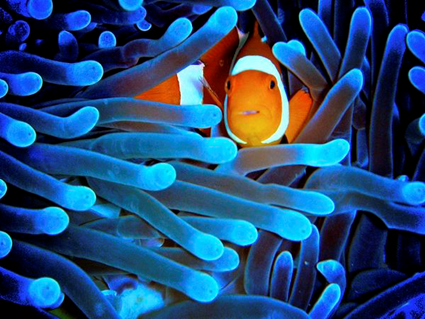 It is that time of the year again when course books are in great demand after quieter summer months. Some course books are popular year after year. An example of an all-time favourite course book is Managing & organizations: an introduction to theory and practice (Clegg, Stewart; Kornberger, Martin; Pitsis, Tyrone).
This autumn we have acquired new editions of some course books, for example, Introducing sociolinguistics. Third edition (Meyerhoff, Miriam).
Certainly there are also some new arrivals in the course book collection, such as Spreading activation, lexical priming and the semantic web: early psycholinguistic theories, corpus linguistics and AI applications (Pace-Sigge, Michael).
We try to acquire one reading room copy of each course book and one lendable copy of the course book per five students enrolled for the course, though no more than 30 copies of one title. Of course, we make exceptions to that rule, especially with the courses that have hundreds of students needing the same course book simultaneously. However, within the limits of our resources, we cannot provide every student her/his own copy of every course book. Unfortunately, sometimes you are required to place a reservation on a course book and wait for your turn.
The students have the possibility to reserve and borrow course books from another campus library. Reading room copies, however, cannot be requested from one campus library to another.
Whenever possible, we acquire course books also in the electronic form. If a printed course book is not available, always remember to check if it is in the library's collection as an e-book.
In the world of electronic books, there are some books that individuals can easily buy and read on their devices but that are not available for library/institutional use. Naturally, this means that not all course books are available as an e-book for library use, even when an electronic version of the book exists. An example of such a book is European constitutional law (Schütze, Robert).
At the same time, the new degree requirements include publications that are not available in print. They are, for example, Open Access publications, such as The global biopolitical economy of needs: transnational entanglements between ageing Finland and the global nurse reserve of the Philippines (Vaittinen, Tiina). Of course, many course books are still published only in print, for example, Next steps in counselling practice: a students' companion for degrees, HE diplomas and vocational courses (Sanders, Peter; Frankland, Alan; Wilkins, Paul).
Suvi Tolvanen, tietopalveluneuvoja | information services advisor
Tietoaineistopalvelut | Collection services
Tapio Lehtinen, tietopalveluneuvoja | information services advisor
Tietoaineistopalvelut | Collection services