(Please, scroll down to read in English.)
Joululoma, tai vähintäänkin pieni tauko uurastuksessa, lähestyy.
Kirjaston joulun ajan, vuoden vaihteen ja loppiaisen seudun poikkeaat aukioloajat löydät kirjaston sivuilta ja muiltakin viestintäkanavilta (Kamu, Yammer, Facebook, Instagram, Twitter). Huomioi, että myös 24/7-tilat ovat suljettuina 22.12.2021–2.1.2022.
Oletko jo nähnyt jouluiset videomme?
Jouluvideo 1
Jouluvideo 2
Kauden kirjanäyttelyssämme UEF-Primossa ja Joensuun kampuskirjastossa on esillä talven juhlia eri puolilta maailmaa. Muistathan myös osallistua kirjajoulukuusen kirjamäärän arvauskisaan! Kurkkaa myös Yerunin adventtikalenteriin.
Rauhallista joulun aikaa!
Toivottaa Itä-Suomen yliopiston kirjaston väki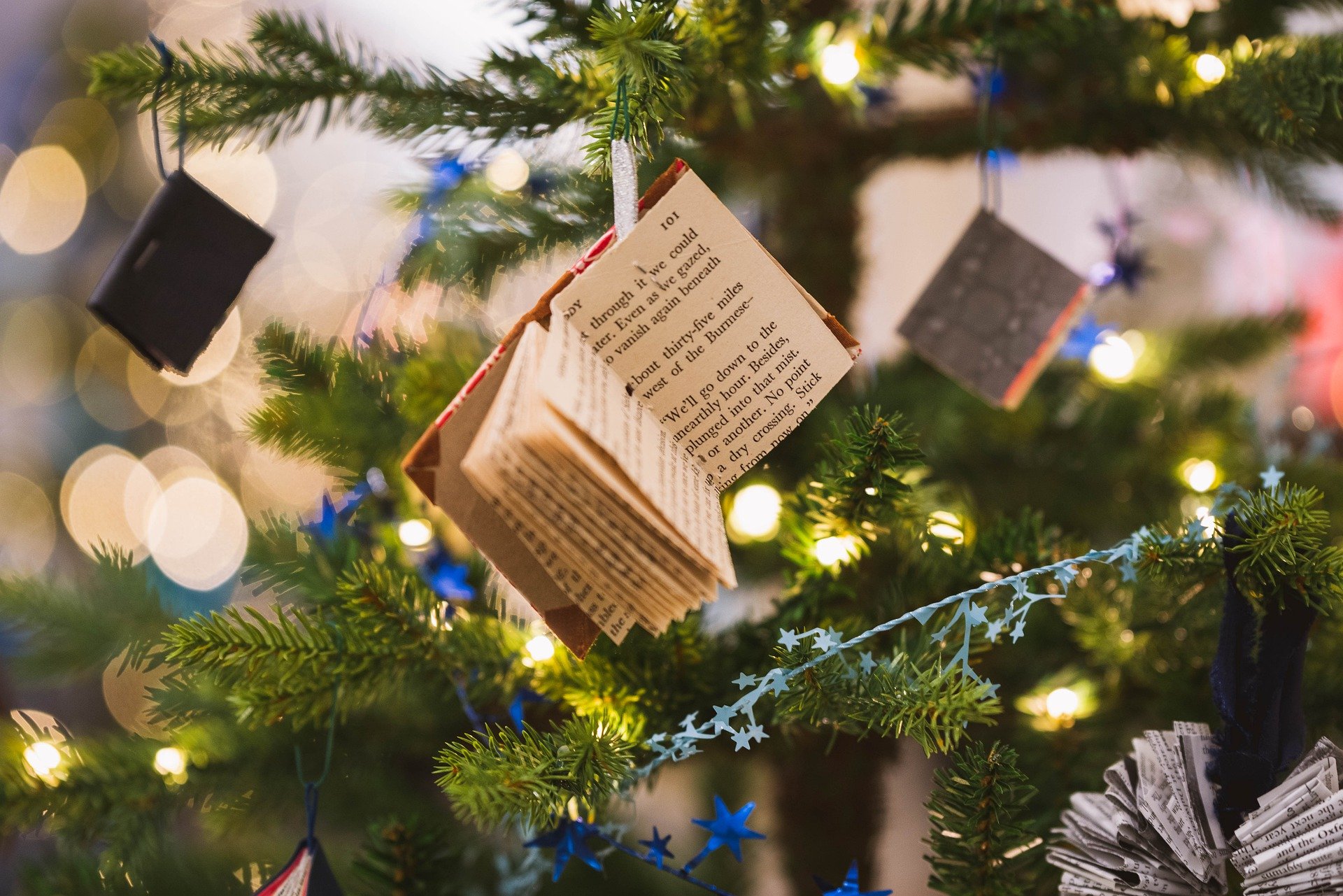 Holidays, or at the very least, a small break, are approaching.
You can find the exceptional opening hours of the season on the library pages and other communication channels (Kamu, Yammer, Facebook, Instagram, Twitter). Please, note that 24/7 facilities are also closed from 22nd December 2020 to 2nd January 2022.
Have you already seen our Christmassy videos?
Video 1
Video 2
We also display books about winter festivities around the world at UEF Primo and in Joensuu campus library. Remember to make a guess in the Book-Xmas-Tree book count competition! Peek into Yerun's Advent Calendar as well.
Season's greetings!
From UEF Library folks