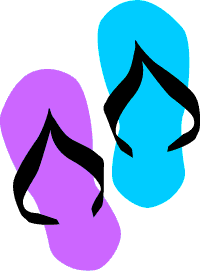 Kesämenoa kampuskirjastossa
Ilouutinen jälleen: kirjasto on avoinna koko kesän!
On meillä muutamia muutoksia aukioloaikoihin, joten tarkista varalta aukioloajat ja poikkeusaukioloajat.
Kesän aukioloajat alkavat 1.6. ja päättyvät 31.8.
pääsääntöisesti olemme avoinna klo 9 – 16
keskiviikkoisin pidämme Joensuun ja Kuopion kampuskirjastoja avoinna klo 18 asti
kesälauantaisin olemme kiinni
ke 1. – to 2.6 henkilökunta osallistuu kehittämis- ja tyhypäiville, ja kirjastot ovat silloin kiinni
Savonlinnan kampuskirjaston aukioloissa on rajoituksia kesällä, ja se on kokonaan kiinni 4. -29.7.2016. Sieltä lainattujen kirjojen eräpäivät siirtyvät elokuun alkuun, mutta Joensuun ja Kuopion kampuskirjastoista lainatut kirjat erääntyvät normaalisti. Kirjoja voi palauttaa normaalisti Savonlinnan kampuskirjaston palautuslaatikkoon.
Ahkerat kirjastossa työskentelijät palkitaan antamalla asiantuntevaa palvelua, opastusta ja neuvontaa kirjaston aukioloaikoina. Kysy myös chatissa!
Maksut voit maksaa verkossa. Kesälukemista voit tilata Varastokirjastosta yhteislainauksella, ja E –aineistoihin pääset kotoa käsin etäyhteydellä.
Josku ja Nelli kuopataan syksyyn mennessä. Jo nyt käytössä oleva UEF-Finna korvaa jatkossa molemmat ja sieltä löytyy niin painettu kuin e-aineistokin. Tutustu ja kokeile!
Kesäopiskeluun tarjoamme rauhallisen lukusalin, ilmastoinnin, työskentely- ja ryhmätyötiloja koneineen ja laitteineen.
Olemme kaikille avoin kirjasto, jos olet paikkakunnalla viettämässä kesälomaa, kampuskirjastomme palvelevat myös sinua.
Nähdään kirjastossa!
Tuula Rissanen, ma. tietoasiantuntija, asiakaspalvelut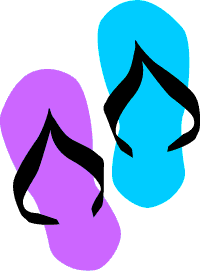 Summer at the campus libraries
Good news: the library is open the whole summer!
We have some changes to opening hours so please remember to check the opening hours and exceptional opening hours. 
Summer opening hours start on the 1st of June and end on the 31st of August.
in general we are open from 9am to 4pm
on Wednesdays Joensuu and Kuopio Campus Libraries will be open until 6pm
during the summer on Saturdays we are closed
libraries will be closed from Wed 1st to Thu 2nd of June due to library staff's seminar day and recreational day
Savonlinna Campus Library will have limited opening hours during the summer and it will be closed 4. -29.7.2016. Books belonging to the Savonlinna Campus Library's collections will get a due date in the beginning of August. However, the books belonging to the Joensuu or Kuopio Campus Libraries and KUH Medical Library will have normal due dates. You can return books normally to the Savonlinna Campus Library's return box.
Expert services, guidance and instructions are available during the library's opening hours. You can also ask for help in the library's chat!
You can pay fees online. Also remember the possibility of universal borrowing from the National Repository Library. You can access e-resources from home via a remote access connection.
Josku and Nelli databases will disappear by autumn. Already available UEF Finna will replace them both. From UEF Finna you can find both printed and e-resources. Explore and experiment!
For summer studying we offer a peaceful reading room with air conditioning and spaces for group work and studying. In addition, you can use the machines and devices at the library.
Our library is open to everyone! Even if you are only on holidays in the area, you are welcomed to use our services.
See you at the library!
Tuula Rissanen, Information Specialist, Customer Services