(Please, scroll down to read a summary in English.)
Osallistuimme Prahassa, Tšekissä järjestettyyn ESRAM-koulutukseen lokakuun 2022 loppupuolella. ESRAM eli Early Stage Research Administrator Masterclass on tutkimushallinnon asiantuntijoille suunnattu lyhyt koulutus. Se on eritoten räätälöity työnsä muutaman vuoden sisään aloittaneille, eri taustoista alalle tulleille henkilöille. ESRAMin toteutuksesta vastaa EARMA. Tässä blogissa kerromme hiukan taustaa EARMAsta ja kokemuksistamme ESRAM-koulutukseen osallistumisesta.
EARMA ja ESRAM
European Association of Research Managers and Administrators (EARMA) edustaa tutkimushallinnon ammattilaisia. Vuonna 1995 Italiassa perustettu yhdistys syntyi tarpeesta luoda yhteinen verkostoitumispaikka ja foorumi, jossa tutkimushallinnon asiantuntijat voisivat vaihtaa ammatillisia kokemuksiaan. Tätä nykyä Brysselistä käsin toimivassa EARMAssa on muutama sata jäsenorganisaatiota – UEF näiden joukossa – kymmenistä Euroopan maista. Suomessa kansallisella tasolla toimiva Finn-ARMA-verkosto edustaa suomalaisissa korkeakouluissa ja tutkimusorganisaatioissa työskenteleviä tutkimushallinnon ammattilaisia, ja sillä on edustajisto EARMAn johtokunnassa.
Early Stage Research Administrator Masterclass eli ESRAM on modulaarisesti rakennettu kurssi, joka koostuu ennakkotehtävistä, lyhyistä luennoista, interaktiivisista työpajoista, tapauskohtaisista esimerkeistä ja yhteisistä keskusteluista. Kurssille otetaan yleensä noin 30 uraansa aloittavaa tutkimushallinnon asiantuntijaa (Research Manager and Administrator, jäljempänä RMA). Sen tavoitteena on selkeyttää tutkimushallinnon työrooleja ja urapolkuja sekä hahmottaa, millaista tukea tutkimushallinnon ammattilaiset tarjoavat eri vaiheissa tutkimusprosessia. ESRAM-koulutus järjestetään kaksi kertaa vuodessa eri puolilla Eurooppaa. Syksyn 2022 koulutus pidettiin Diplomat Vienna House -hotellissa. Kurssimaksuun oli mahdollista hakea EARMAn stipendiä ja matkakuluihin puolestaan Erasmus+ -tukea.
Tutkimushallinnon asiantuntijoiden urapolkuja ja työnkuvia
Kurssilaisemme edustivat melko tyypillisiä taustoja: osa oli tutkijataustaisia ja osalla oli kokemusta hallinnollisesta työstä. Moni heistä työskenteli eurooppalaisissa tutkimusorganisaatioissa, mutta joukossa oli myös mm. valtiollisen tutkimusrahoittajan palveluksessa työskenteleviä asiatuntijoita. Kurssin ohjaajilla oli taustallaan vuosien työkokemus eri organisaatioista, yritysten kanssa tehtävästä yhteistyöstä ja hallinnon eri osa-alueista. Osalla oli myös tutkijataustaa.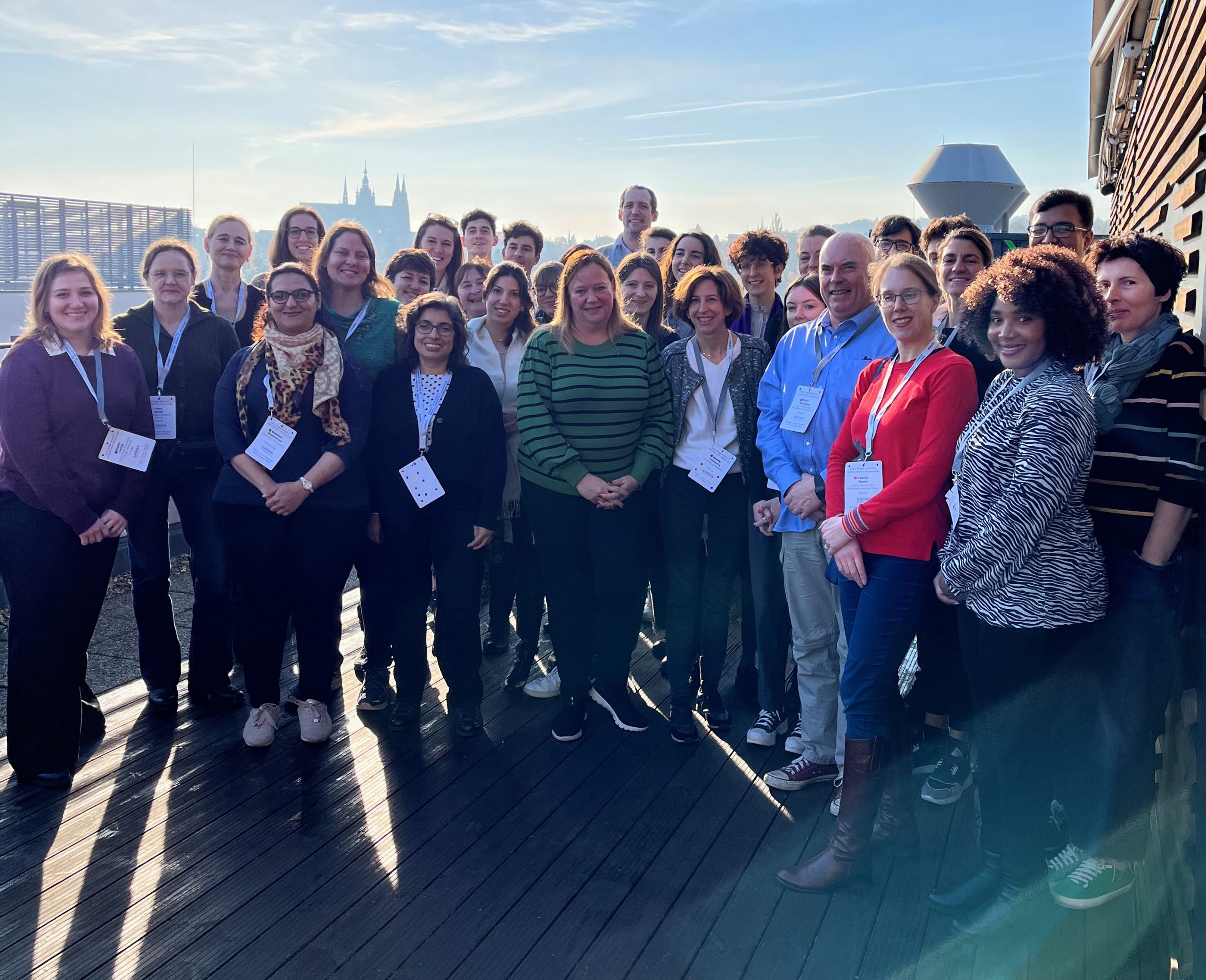 Tutkimushallinnon asiantuntijoiden työnkuvia ei voine tyhjentävästi kertoa, mutta useimmiten nämä asiantuntijat auttavat rahoitushakemuksen valmistelussa, etsivät sopivia rahoituksia ja tulkitsevat avoimen tieteen linjauksia. Lisäksi he ylläpitävät yhteistyötä lakiosaston, TKI-osaston (Tutkimus-, Kehittämis- ja Innovaatiotoiminta) ja kirjaston välillä. Niinpä RMA:t yleensä sijoittuvat tutkimusstrategian, rahoittajan strategian ja organisaation strategian rajapintaan. Organisaatiot voivat järjestää tutkimuspalvelunsa monin eri tavoin. Koulutuksen osana meille esiteltiin Milanon teknillisen korkeakoulun esimerkki dynaamisesti rakennettavasta palvelusta. Proaktiivisessa palvelussa voidaan hyödyntää erilaisia työkaluja (esim. Scival) ja yliopistosta kerättyä dataa (esim. tutkimusryhmien osaamisalueista). Näiden tietojen pohjalta tutkimushallinnon asiantuntijat voivat haravoida eri tutkimusryhmille sopivia rahoitusinstrumentteja ja paikantaa erilaisia teemahakuja.
Useissa organisaatiossa RMA:t työskentelevät määräaikaisissa pesteissä, jotka rahoitetaan esimerkiksi viiden vuoden ajaksi. Työ on monipuolista ja vaativaa eritoten silloin, jos organisaatiossa ei ole erillisiä pre-award- ja post-award-yksikköjä. Tällöin yksi ja sama asiantuntija voi joutua tukemaan yksittäistä hanketta suunnitteluvaiheesta (ennen rahoituksen saamista eli pre-award) raportointivaiheeseen (rahoituksen myöntämisen jälkeen eli post-award). Rahoitushakuprosessin ns. pre-award-vaiheisiin lukeutuvat muun muassa tuki konsortion rakentamisessa ja tutkimussuunnitelman kirjoittamisessa sekä yhteydenpito rahoittajatahoon. RMA:lle lankeaa myös erityyppisten muodollisten menettelytapojen selvittämistä, kuten vaikkapa se, kenen pitää mikäkin asiakirja allekirjoittaa ja missä muodossa allekirjoitus vaaditaan. Rahoitusmyönnön jälkeisiin työtehtäviin eli ns. post-award-puoleen kuuluvat esimerkiksi budjetoinnissa avustaminen ja käytettyjen varojen raportoiminen. Myös hankkeen kulkua on seurattava siltä varalta, ettei jotain hankkeen luvatuista tuotoksista (ns. deliverable) olekaan mahdollista toteuttaa.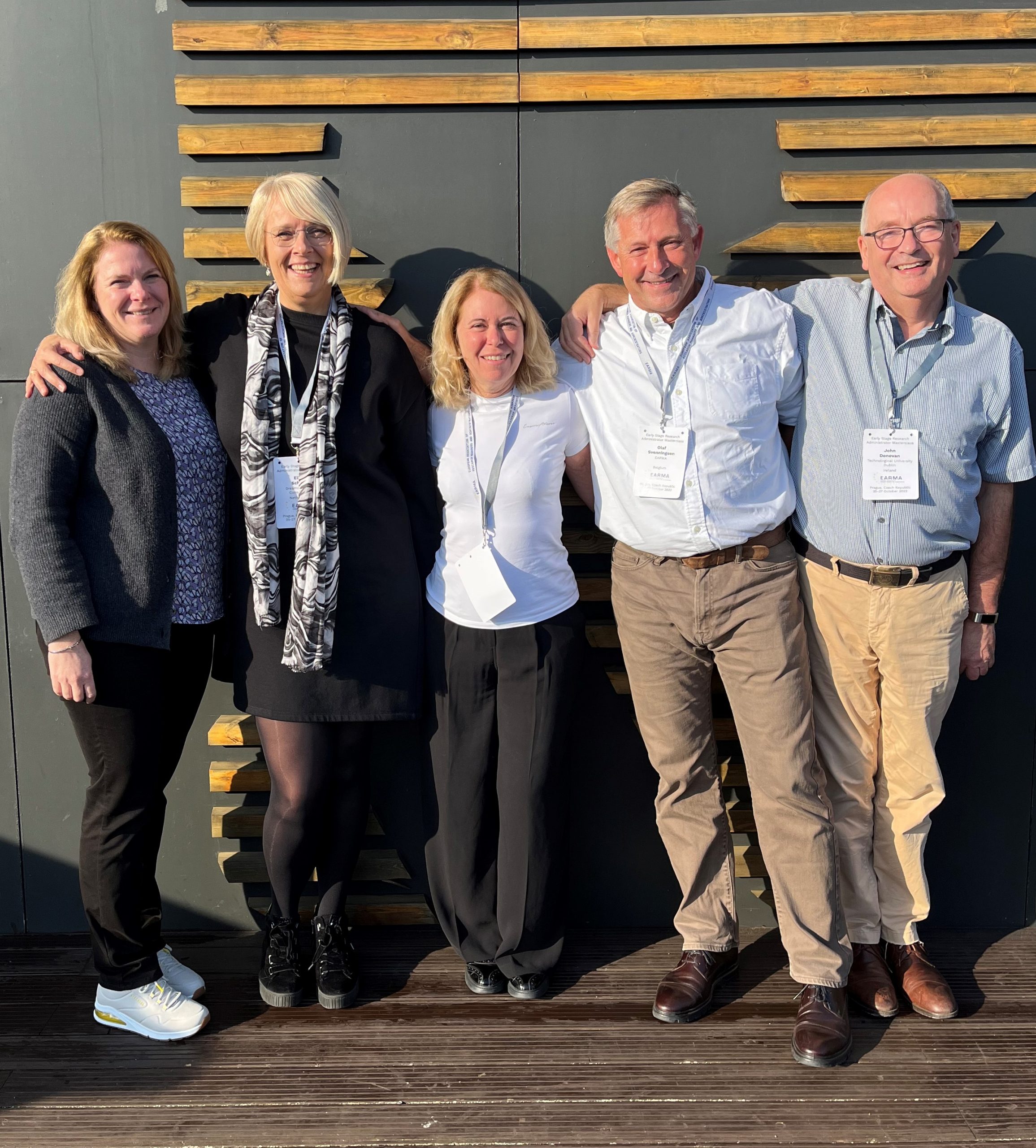 Roolit ja kommunikointi
Tutkimushallinnon asiantuntijoiden tehtäviä harjoiteltiin roolipelin avulla, mikä auttoi konkretisoimaan tarvittavaa osaamista. Roolipeliin liittyi myös saamamme ennakkotehtävä. Tehtävässä oli pitänyt listata asioita, joihin tulisi valmistautua ennen EU:n Horisontti-rahoitusta hakevan tutkijan tapaamista. Roolipelissä kurssilaiset jaettiin pienryhmiin, joissa jokainen valitsi itselleen jonkin asiantuntijaroolin (esim. tietosuoja, henkilöstö, sopimukset, tutkimusaineistot, avoin tiede). Kurssin ohjaajat toimivat tutkimusryhmän päätutkijan eli PI:n (principal investigator) roolissa.
Roolipeli valaisi meille osallistujille hyvin niitä ennakkovalmisteluja, joita suuria EU:n rahoittamia tutkimushankkeita valmistellessa tulisi huomioida. Yhtenä kohtana esiin nousivat kansainväliset konsortiot, joissa on tärkeää sopia ennalta esimerkiksi datan jakamisen ja yhteistyön sujuvuus. Toinen tärkeä esiinnoussut teema koski immateriaalioikeuksia (IPR) ja omistajuudesta sopimista, eritoten jos EU-hankkeen osana on tarkoitus tuottaa myös kaupallisesti hyödynnettäviä ratkaisuja.
Yksi keskeinen opetus oli kommunikaation tärkeys. On osattava kuunnella tutkimusryhmän johtajaa ja muita tutkimusryhmän jäseniä ja selittää tarvittavat toimenpiteet ymmärrettävästi. Kuten yksi kurssin ohjaajista muistutti, meille on annettu kaksi korvaa ja yksi suu, ja tämän suhdeluvun mukaisesti tutkimushallinnon asiantuntijan on oltava läsnä tutkimusryhmän kanssa kommunikoidessa: kuuntele x 2, puhu x 1. Tutkimuspalveluiden sisäinen kommunikaatio on yhtä lailla keskeistä. On tärkeää, että keskustelussa ja palvelussa on mukana juuri oikeat asiantuntijat, sillä yksi ihminen ei voi hallita kaikkia osa-alueita tarvittavalla perusteellisuudella.
Avoin tiede, etiikka ja tutkimusaineistonhallinta
Meitä datanhallinnan asiantuntijoita lähellä olevia teemoja käsiteltiin paljon. Avoin tiede, tutkimusetiikka ja tutkimusaineistonhallinta olivat esillä molempien kurssipäivien luennoilla ja roolipelissä. Niitä pitää osata sekä sanoittaa rahoitushakemuksissa että toteuttaa itse tutkimuksessa. Vaikka moni asia olikin itselle ennestään tuttua, oli hyödyllistä kuulla pohdintaa tieteen etiikasta ja tutkimusdatan jakamisesta tutkimushallinnon laajemmassa yhteydessä.
Tutkimusetiikka on osa vastuullisen tieteen tekemistä. Esimerkiksi tutkimusmenetelmien eettiset kysymykset, kuten koe-eläinten käytön tarpeellisuuden arviointi, ihmisiin kohdistuvien tiedonkeruiden tietosuojan varmistaminen tai ympäristölle tapahtuvan vahingon ehkäisy ja minimointi ovat tyypillisiä tutkimusetiikkaan liittyviä teemoja. Tutkimusetiikka pitää sisällään hyvän tieteellisen käytännön (HTK) noudattamisen (englanniksi Responsible Conduct of Research eli RCR). Tutkijan ammattietiikka liittyy puolestaan siihen, miten tutkimusdataa hallitaan, miten julkaistaan vastuullisesti ja miten huolehditaan velvollisuuksista kollegoita ja organisaatiota kohtaan.
Tutkimushallinnon asiantuntijuuteen kuuluu keskeisesti eettisten seikkojen ymmärtäminen, jotta asiantuntija pystyy neuvomaan tutkimusryhmää ennalta ennen kuin vakavia rikkeitä tapahtuu. Tässä kohdin muistutettiin, että tutkimushallinnon asiantuntijan vaikeimpia tilanteita ovat ne, joissa hän on ollut mukana tutkimusetiikkaa rikkoneessa tutkimushankkeessa – tietämättään. Tutkimushankkeiden avoimuus ja luottamus hankkeen sisällä onkin ensiarvoisen tärkeää. EARMAssa toimii kollegiaalinen yhteisö, Ethics and Research Integrity Officer Network (ERION), jossa voidaan jakaa tietoa ja hyviä käytänteitä tutkimusetiikan käytännön toteuttamiseen.
Tutkimusaineistonhallinnan kohdalla listattiin erityisen hankalia asioita, jotka me datanhallinnan ihmiset taisimme jo tietääkin. Tällaisina mainittiin tutkimusdatan avoimeksi saattaminen mahdollisuuksien mukaan ja sen toteuttaminen käytännössä, aineistonhallintasuunnitelman monimutkaisuus, kansainväliset hankkeet ja datan jakaminen, eettiset kysymykset ja tietosuoja. Ja kaiken päätteeksi esitettiin tuttuakin tutumpi kysymys, miten tutkimusdata ylipäätään määritellään. Eikä tälläkään kurssilla kysymykseen saatu kaikenkattavaa vastausta.
Kokonaisuutena kurssi oli erittäin antoisa. Se tarjosi kattavan kuvan tutkimushallinnon asiantuntijatehtävistä, antoi ajatuksia oman osaamisen kehittämiseen ja hahmotti oman asiantuntijuuden sijoittumiseen tutkimushallinnon tehtävien kirjossa.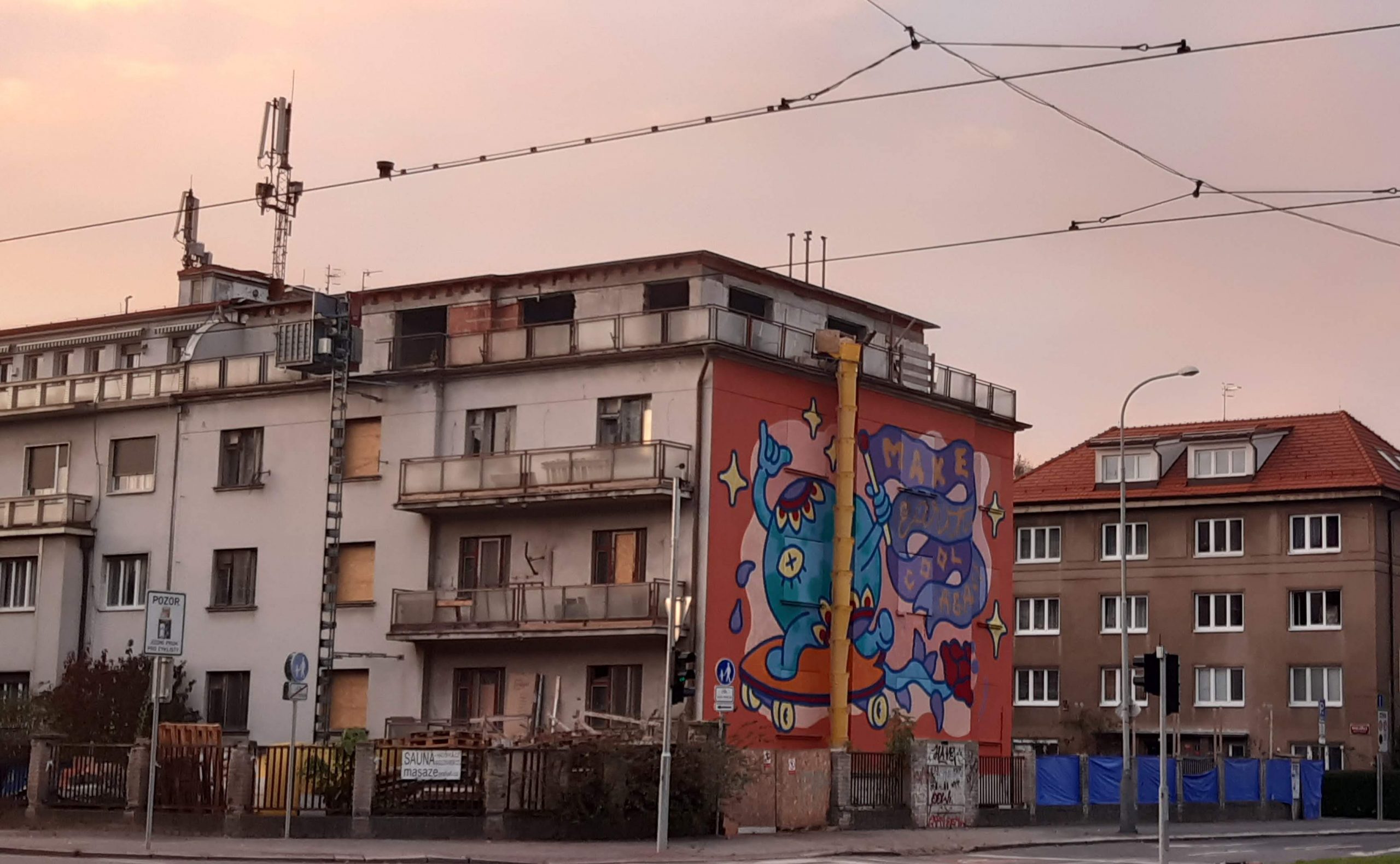 Tuliaisina kurssilta myös uusia tuttavuuksia ja turisti-iltapäivä
Kurssi ei ollut pelkkää luentosalissa istumista, olihan yksi sen tavoitteista auttaa osallistujia verkostoitumaan eri puolilla Eurooppaa työskentelevien kollegoiden kanssa. Tähän tarjottiin mahdollisuus jo varsinaisia kurssipäiviä edeltävänä iltana. Kokoonnuimme kongressihotelliin drinkeille, mistä jatkoimme matkaa paikallista tšekkiläistä perinneruokaa tarjoavaan ravintolaan. Kävelymatkan aikana tehtävämme oli jutella mahdollisimman monen kurssilaisen kanssa muutaman ennalta annetun kysymyksen pohjalta.
Ensimmäisen kurssipäivän illallinen tarjottiin kongressihotellissa. Illallisen jälkeen me kurssilaiset jäimme pienryhmissä ratkomaan monipuolista, tosin hieman keskieurooppalaisvetoista pubivisaa, jonka tulokset julistettiin seuraavana päivänä. Voittoa ei meidän ryhmällemme tullut mutta kärkisijoja silti hätyyttelimme. Vajaat kaksi päivää olivat kaikkinensa tehokkaita siis myös uusiin kollegoihin tutustumisen kannalta.
Kaupungille kerkesimme varsinaista kurssipäivää edeltävänä päivänä ennen yhteistä kurssi-illallista. Aurinkoa ja lämpöä oli juuri sopivasti tehokkaaseen kävelykierrokseen Prahan historiallisessa keskustassa. Museoita emme kolunneet vaan ihailimme ja ihmettelimme kapeita katuja, rakennusten arkkitehtonisia yksityiskohtia ja turistien kansoittamia nähtävyyksiä. Matkatuomiset jäivät pääosin valokuviin ja työpaikan kahvipöytään tuotuihin paikallisiin herkkuihin.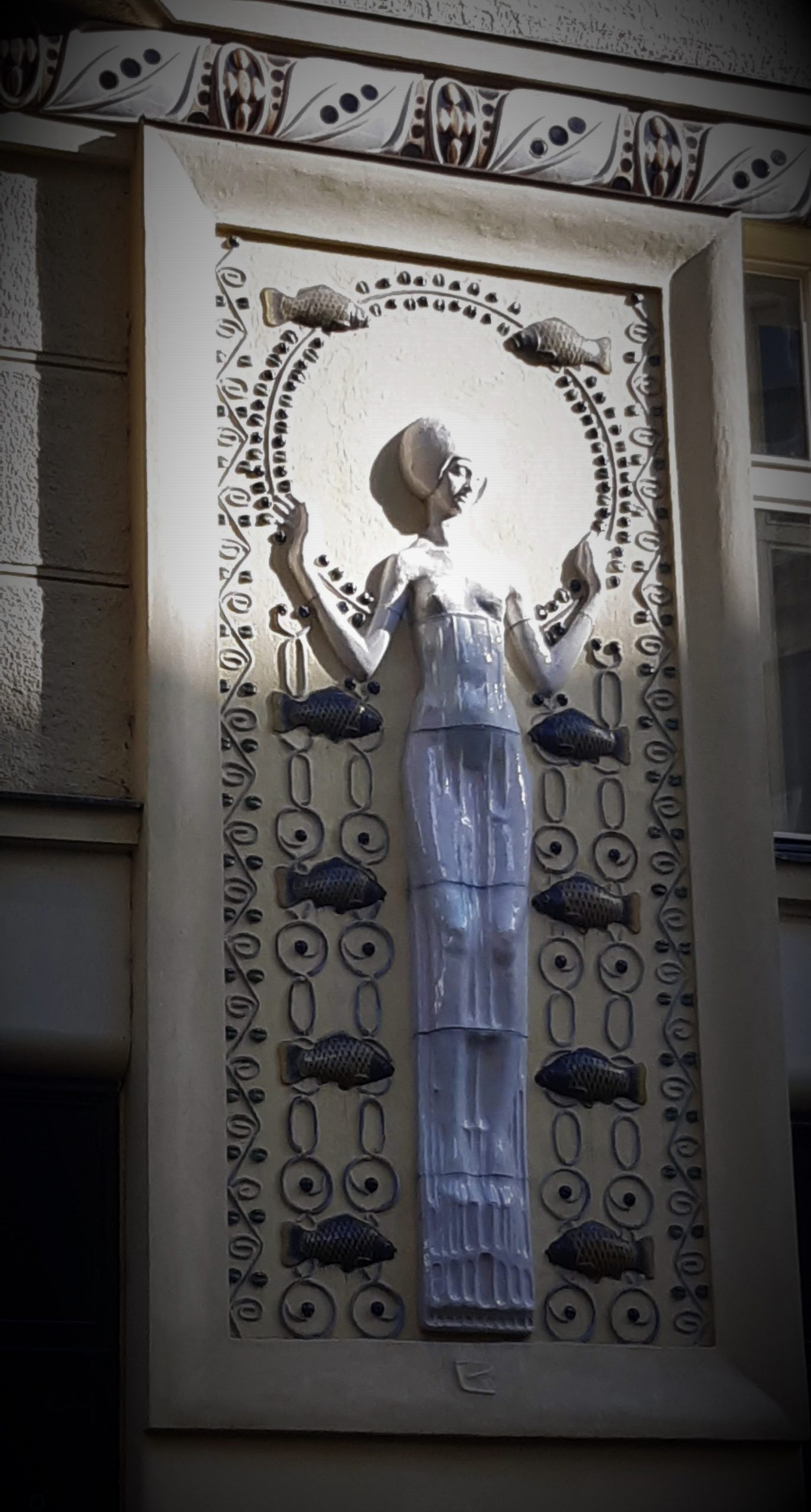 English summary
We participated in the ESRAM training organized in Prague, Czech Republic at the end of October 2022. ESRAM, i.e. Early Stage Research Administrator Masterclass, is a short training aimed at experts in research administration. It is especially tailored for people who have started their work within a few years. In this blog, we tell a little background about EARMA (the organization responsible for the course) and our experiences of participating in the ESRAM training.
EARMA and ESRAM
The European Association of Research Managers and Administrators, or EARMA, represents research administration professionals. The association, founded in Italy in 1995, arose out of the need to create a common networking place and a forum where experts in research administration could exchange their professional experiences. Today EARMA operates from Brussels and has a few hundred member organizations – UEF among them.
The Early Stage Research Administrator Masterclass or ESRAM is a modularly structured course consisting of preliminary assignments, short lectures, interactive workshops, case-specific examples and joint discussions. About 30 research management experts (Research Manager and Administrator, hereinafter RMA) are usually accepted for the course. Its goal is to clarify the work roles and career paths of research administration and to understand what kind of support research administration professionals offer at different stages of the research process. This year the bi-annual ESRAM course was held at the Diplomat Vienna House hotel in Prague. It is possible to apply for an EARMA scholarship for course fees and Erasmus+ support for travel expenses.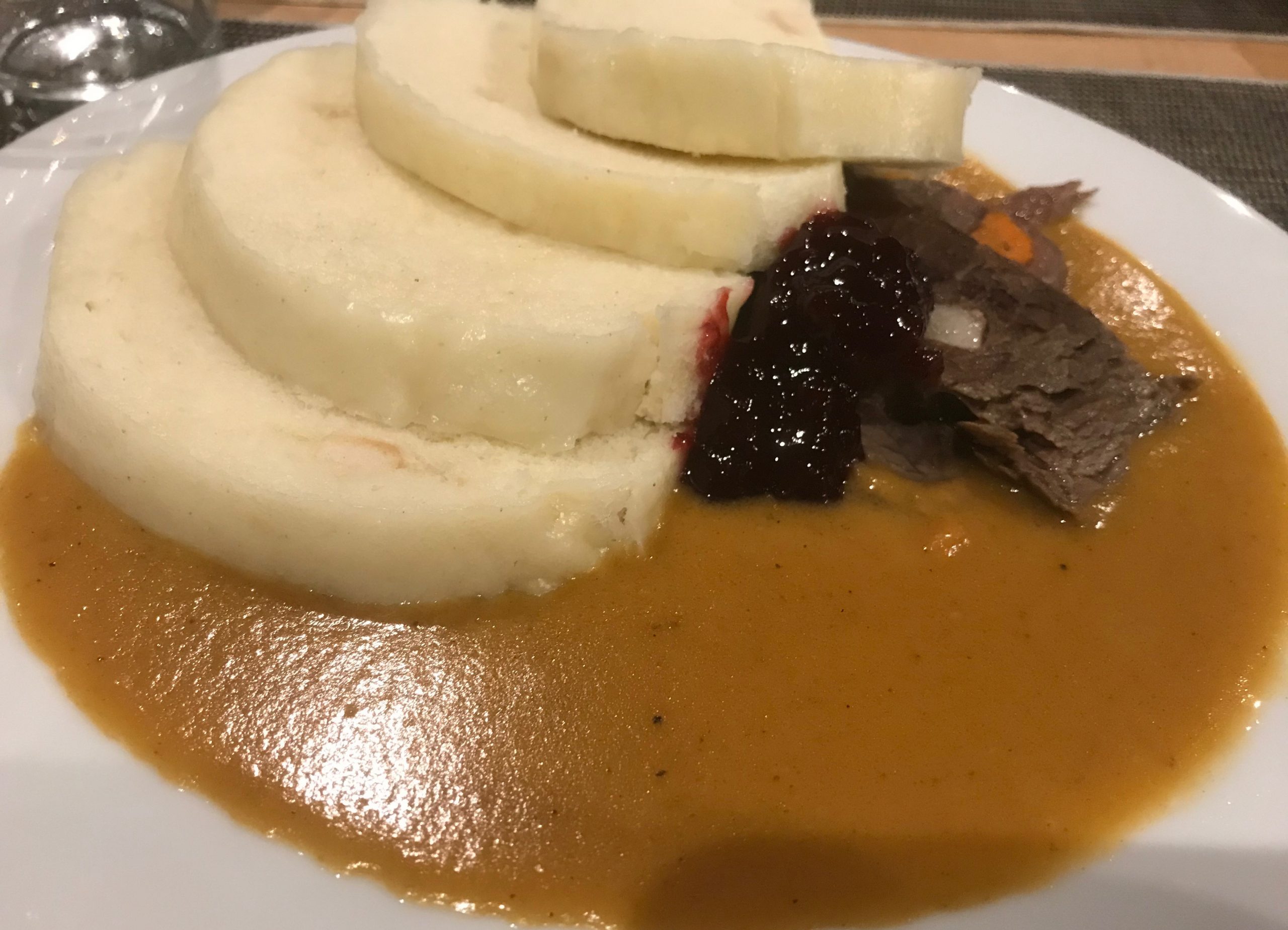 Career paths and job descriptions of experts in research administration
Our fellow course attendants represented fairly typical backgrounds: some came from a research background or others from a diverse background in administrative work. The participants mostly worked in European research organizations. The course instructors had years of work experience in various organizations and different areas of research administration, with some also coming from a researcher background. The job descriptions of research administration experts cannot be given exhaustively, but they mostly deal with preparation of funding applications, looking for suitable funding, interpreting e.g. guidelines for open science and maintaining cooperation between the legal and the R&D departments. Hence, they are positioned at the interface of research strategy, funder's strategy and organizational strategy.
As part of the training, we were presented with one organizational example of a dynamically built research office service in Italy. Taking a proactive approach, RMAs can identify suitable funding instruments for different research groups and locate funding calls with a relevant theme. An RMAs job is versatile and demanding, especially if the organization does not have separate pre-award and post-award units. In this case, one and the same expert may have to support a certain project from the pre-award to the post-award phases. The pre-award phases include, for example, support in building a consortium and writing a research plan. The post-award tasks include assistance in budgeting and reporting of used funds, among others. The progress of the project must also be monitored.
Roles and communication
We had a chance to practise some RMA's tasks during a role-playing game. The role-playing game included a preliminary assignment we had received before the ESRAM. The assignment had been to list things that and RMA should prepare and find out before meeting the researcher applying for an EU's Horizon funding call. For the role-playing game, we were divided into small groups, where everyone chose an expert role (e.g. data protection, personnel, contracts, research materials, open science) and the instructors took the PI (principal investigator) role. During the game, issues with international consortia, intellectual property rights and data ownership were raised, among other themes. The importance of communication was a key take-away message. As one of the instructors reminded us, we have been given two ears and one mouth, and according to this ratio, the research administration expert must be present when communicating with the research team: listen x 2, speak x 1. Internal communication in research services is equally important.
Open science, ethics and research data management
Many themes relevant to research data management experts were discussed during the lectures and role-play, including open science, research ethics and research data management. Despite being familiar with many of them, it was useful for us to hear reflections on the ethics of science and the sharing of research data in a broader context of research administration.
Research ethics is part of conducting responsible science. Ethical questions concerning research methods, such as assessing the necessity of using laboratory animals, ensuring data protection of data collection on humans, or preventing and minimizing damage to the environment are typical themes within research ethics. A researcher's professional ethics, on the other hand, is related to how research data is managed, how to publish responsibly and how to take care of obligations towards colleagues and the organization. Research management's expertise includes understanding ethical issues, so that the expert can advise the research team in advance before serious violations occur. At this point, it was reminded that the most difficult situations for a research administration expert are those where he has been involved in a research project that violated research ethics – unknowingly. The openness of research projects and trust within the project is of paramount importance. EARMA has a collegial community, the Ethics and Research Integrity Officer Network (ERION), where information and good practices for the practical implementation of research ethics can be shared.
Particularly difficult issues in research data management, already familiar to us working on the topic, were listed. Among these were the opening of research data as much as is possible, the complexity of the data management plan, international projects and data sharing, ethical issues and data protection, to name a few. At the end, the even more familiar question arose, namely how to define research data. This course didn't provide an all-encompassing answer to the question either. Overall, the course was very rewarding. It offered a comprehensive picture of expert tasks in research administration, gave ideas for developing one's own expertise and outlined the placement of one's expertise in the spectrum of tasks in research administration.
New acquaintances and a tourist afternoon
Another goal of ESRAM was to help the participants network with colleagues from around Europe and beyond. In the evening before the actual course days, we gathered at the congress hotel for drinks, followed by a walk to a nearby restaurant serving traditional Czech food. The following evening, we course participants stayed after dinner in small groups to attend a pub quiz. Just short of two days, the ESRAM was effective also in terms of getting to know new colleagues. In the afternoon before the actual course day, we had a brief chance to check out the main historic sites of old Prague city centre. Instead of touring museums, our main takeaways were mostly photos and local delicacies brought to the workplace coffee table.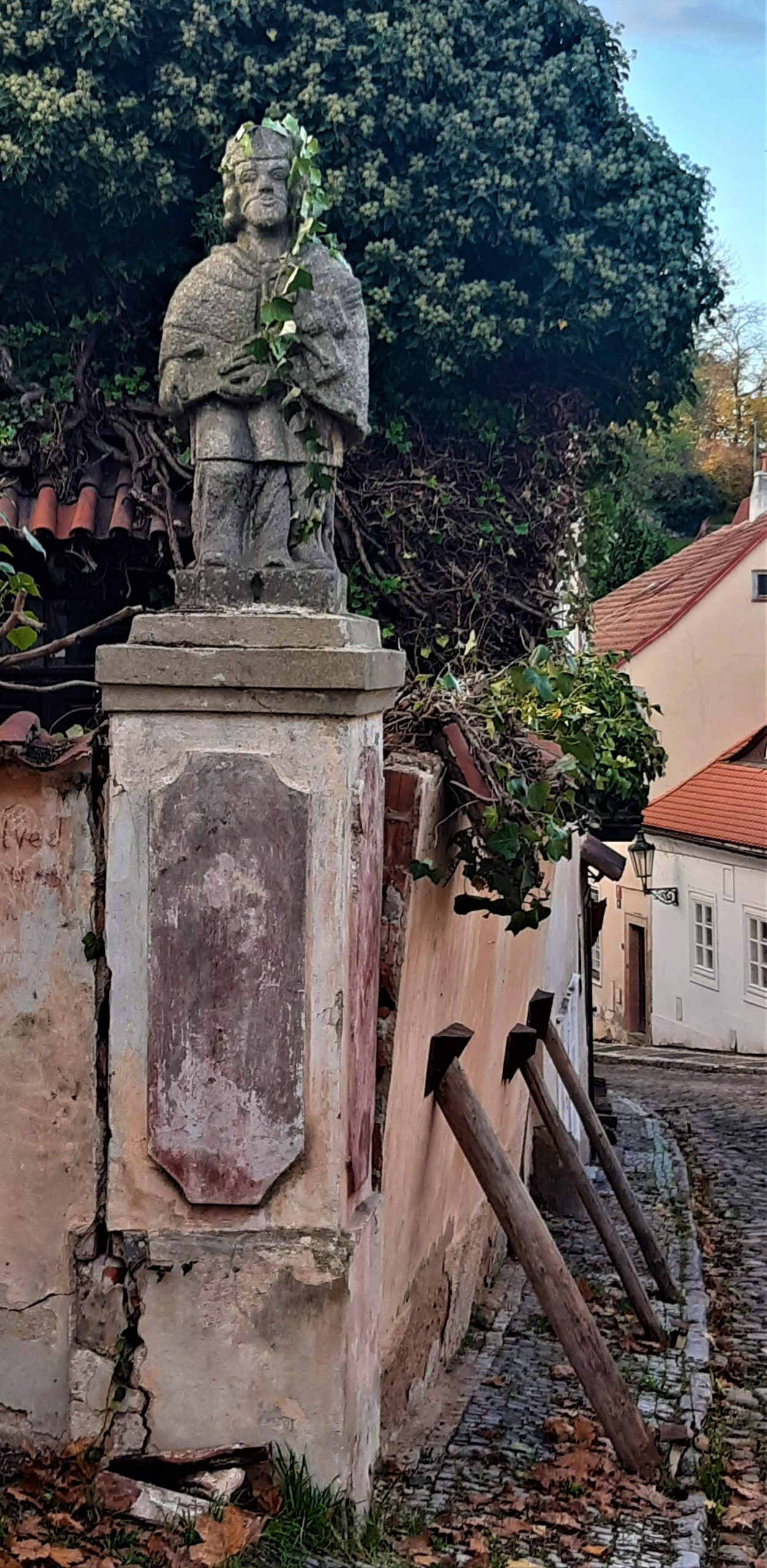 Niina Nurmi, datanhallinnan projektisuunnittelija | Data management project planner
Manna Satama, tietoasiantuntija | Information specialist
Tutkimuksen tuki | Research support
Opetus- ja tietopalvelut | Training and information services