(Please, scroll down to read in English.)
Yliopistojen tutkimustoiminta ja siitä syntyvät julkaisut ovat keskeinen osa yliopistojen toimintaa ja muodostavat 13 prosenttia niiden rahoituksesta. Julkaisutiedot kerätään yliopistoissa ja korkeakouluissa vuosittain, sillä ne raportoidaan eteenpäin opetus- ja kulttuuriministeriölle. Julkaisujen erityisasiantuntijuus kirjastoissa tarjoaa hyvän lähtökohdan opastaa ja neuvoa tutkijoita sekä tallentaa ja tarkistaa julkaisutiedot oikeaan, raportoinnissa vaadittavaan muotoon.
Vierailimme maaliskuussa 2018 Tampereen yliopiston kirjastossa, jossa paikalla oli myös TTY:n edustaja, sekä Turun yliopiston ja Åbo Akademin kirjastoissa. Vierailuilla keskustelimme yhdessä muiden kirjaston edustajien kanssa julkaisutiedonkeruusta ja –raportoinnista. Selvisi, että työn tekemisen tavat vaihtelevat jonkin verran eri toimijoiden kesken, mutta kohdatut ongelmat ovat samankaltaisia.
Kirjastot keräävät tietoa tutkimusjulkaisuista muun muassa tuomalla viitteitä tutkimustietojärjestelmiin säännöllisin väliajoin sekä kansainvälisistä (esim. Web of Science, Scopus, PubMed) että kotimaisista (esim. Medic, Arto) viitetietokannoista. Näin saadaan tallennettua merkittävä osa erityisesti luonnontieteen julkaisuista. Humanistisilla aloilla tieto taas saadaan useammin kirjastojen luomilla palvelulomakkeilla tai tutkijoiden suorilla tallennuksilla. Tiedot tallennetaan julkaisutietojärjestelmiin, joita yliopistoilla on erilaisia. Tampereen yliopisto ja Itä-Suomen yliopisto tallentavat julkaisutietonsa SoleCRISiin, kun taas Tampereen teknillinen yliopisto käyttää Purea ja Turun yliopisto ja Åbo Akademi Converista. Järjestelmien tietosisältö vaihtelee eri toimijoittain – toisissa yliopistoissa tallennetaan myös henkilökunnan asiantuntijatehtäviä ja laajempia tietoja hankkeista tai käytetään järjestelmää itsessään julkaisuarkistona. Itä-Suomen yliopiston SoleCRIS-järjestelmä toimii raportoinnin tukena ja viitetietoarkistona.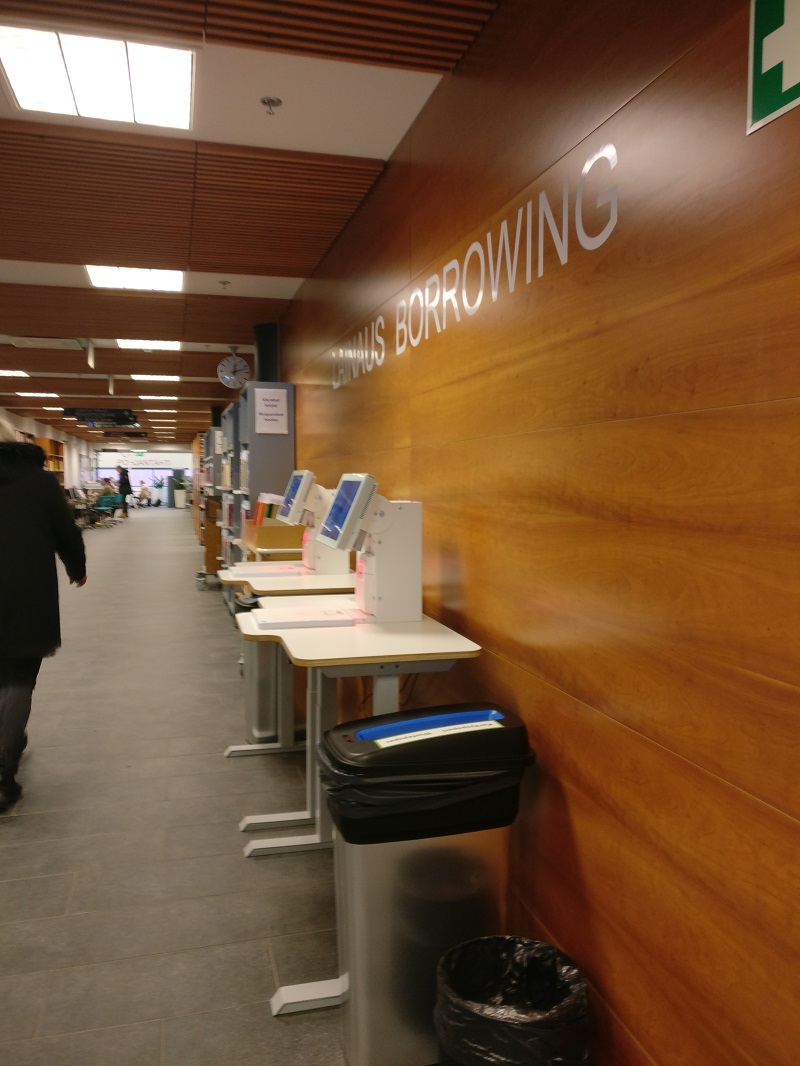 Järjestelmien erilaisuudesta huolimatta kirjastoissa kohdataan kuitenkin samankaltaisia ongelmia: henkilöresurssien riittävyys ja kohdentaminen raportointi- ja rinnakkaistallennustehtäviin ja järjestelmän ylläpitoon, järjestelmän toimittajien käyttötuen hitaus ja järjestelmien päivittäminen muuttuviin vaatimuksiin (raportointi, tutkijoiden näkyvyys) sekä työn ruuhkautuminen vuodenvaihteessa raportoinnin alla. Yhteistä kaikille on myös se, ettei julkaisujen raportointi ministeriölle onnistu suoraan mistään tutkimustietojärjestelmästä, vaan kaikissa näissä yliopistoissa raportointi tehdään yliopiston oman tietovaraston avulla. Usein myös johto seuraa julkaisumääriä nimenomaan tietovarastoon perustuvan johdon raportointijärjestelmän avulla. Samaa julkaisutietojärjestelmää käyttävillä kirjastoilla on myös eritasoista yhteistyötä keskenään esimerkiksi uusien ominaisuuksien käyttöön saamiseksi.
Yliopistokirjastoilla on myös erilaisia tapoja saada tutkimustietoja tutkijoilta itseltään. Esimerkiksi Tampereen yliopistossa heitä lähestytään neljä kertaa vuodessa sähköpostitse, ja TTY:ssa tutkijat tallentavat itse ne julkaisut, joita ei löydy importointitietokannoista. Itä-Suomen yliopisto kehottaa SoleCRIS-yhteyshenkilöiden kautta tutkijoita pitkin vuotta käyttämään kirjaston tarjoamaa palvelulomaketta, ja erityisesti nämä muistutusviestit painottuvat loppuvuoteen. Lomakkeen avulla julkaisutiedot voi ilmoittaa minimitiedoin kirjastossa tallennettavaksi ja samalla pyytää kirjastoa rinnakkaistallentamaan julkaisun yliopiston eRepo-julkaisuarkistoon. Tavat ovat erilaisia, mutta kaikissa tutustumiskohteina olleissa yliopistokirjastoissa kirjaston rooli julkaisutiedonkeruussa on merkittävä. Henkilöresurssit kuitenkin vaihtelevat. Itä-Suomen yliopistossa CRIS-tallentajia on kuusi, joista vain yksi tällä hetkellä tallentaa rinnakkaistallenteita julkaisuarkistoon. Turussa henkilöitä on tuplasti enemmän, ja kaikki myös tuovat tietoja tietokannoista sekä rinnakkaistallentavat julkaisuja. Muut toimijat sijoittuvat tälle välille. Toki julkaisumäärätkin vaihtelevat melkoisesti (1600–5400). UEF sijoittuu tässä tarkastelussa hyvään keskiarvoon vuosittaisella noin 3400 julkaisullaan. Myös työnjaossa on eroja – toiset kirjastot tekevät tallennukset tiedekuntajaolla ja toiset julkaisutyypeittäin.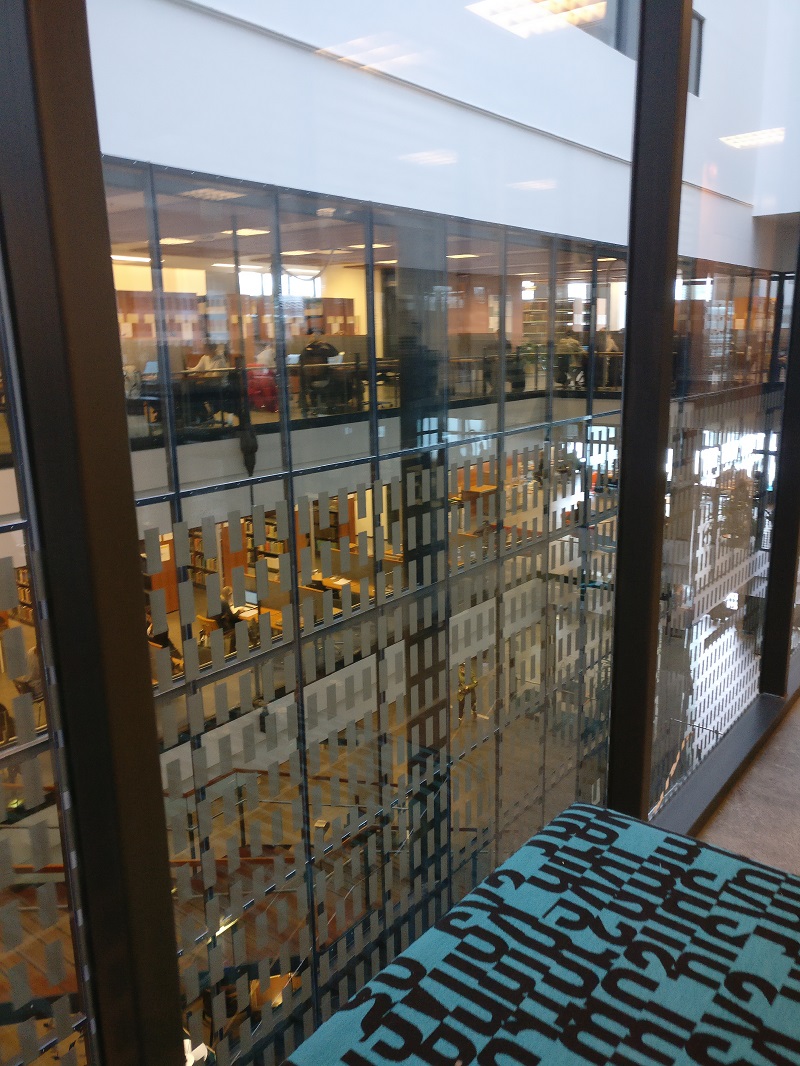 Kirjastojen lisäksi julkaisutiedonkeruuseen liittyy olennaisesti yliopiston hallinto ja it-palvelut sekä kansallisella tasolla tieteen tietotekniikan keskus CSC, joka siirtää omalla VIRTA-julkaisutietopalvelullaan tiedot kaikille näkyviksi valtakunnalliseen Juuli-julkaisutietoportaaliin. Tietojen oikeellisuus on tärkeää, ei ainoastaan raportointiteknisesti, vaan myös siksi, että esimerkiksi julkaisujen open access -prosentteja seurataan kansallisella tasolla nimenoman Juulin avulla.
Järjestelmät eivät ole muuttumattomia, ja vaihdoksiakin tapahtuu. Esimerkiksi Åbo Akademi selvittää parhaillaan mahdollista järjestelmänvaihdosta ja Tampereen tulevaisuus on erityisen kovassa murroksessa, kun kolme toimijaa yhdistyy Tampere3-yhteistyöhön. Tämä aiheuttaa väistämättä myös muutoksia tutkimustietojärjestelmään. Muualla muutoksia ei ole tällä hetkellä tulossa, joten Turun yliopisto ja Itä-Suomen yliopisto lähtevät kohti uutta raportointikautta entisillä järjestelmillään ja osittain myös viime vuodelta vakiintuneiden työnjakojen turvin.
Saving research publication data at home and away
Research activities and publications originating from the research are an essential part of the universities' operations. In fact, publications form 13% of the university funding. The research publication data is collected annually at the universities because the data must be reported to the Ministry of Education and Culture.
In March 2018, we visited Tampere University Library where we also met a representative from Tampere University of Technology (TUT). In addition, on the same tour we paid a visit to Turku University Library and Åbo Akademi University Library. During our visits, we discussed the subject of collecting and reporting research publication data with representatives from the libraries. It became clear to us that the ways of doing the work vary to some degree with different organisations but the encountered problems are similar.
The libraries collect publication data to their systems. Tampere University and University of Eastern Finland save their publication data to SoleCRIS whereas TUT uses a system called Pure and Turku University and Åbo Akademi use a system called Converis. The content of the information saved into the systems varies with different organisations.
The libraries collect data on research publications, for example, by harvesting at regular intervals references to their research publication data systems from both international (e.g. Web of Science, Scopus, PubMed) and national (e.g. Medic, Arto) reference databases.
Despite the differences in the systems, the libraries are facing similar problems: insufficient human resources, as well as difficulties in allocating the human resources to the tasks of reporting, self-archiving and system maintenance. In addition, slowness of the helpdesk services provided by the system suppliers and continuous need to update the systems to meet with the changing demands (reporting, visibility of researchers) cause problems as well as the fact that the workload is clustered around the turn of the year due to the upcoming annual reporting.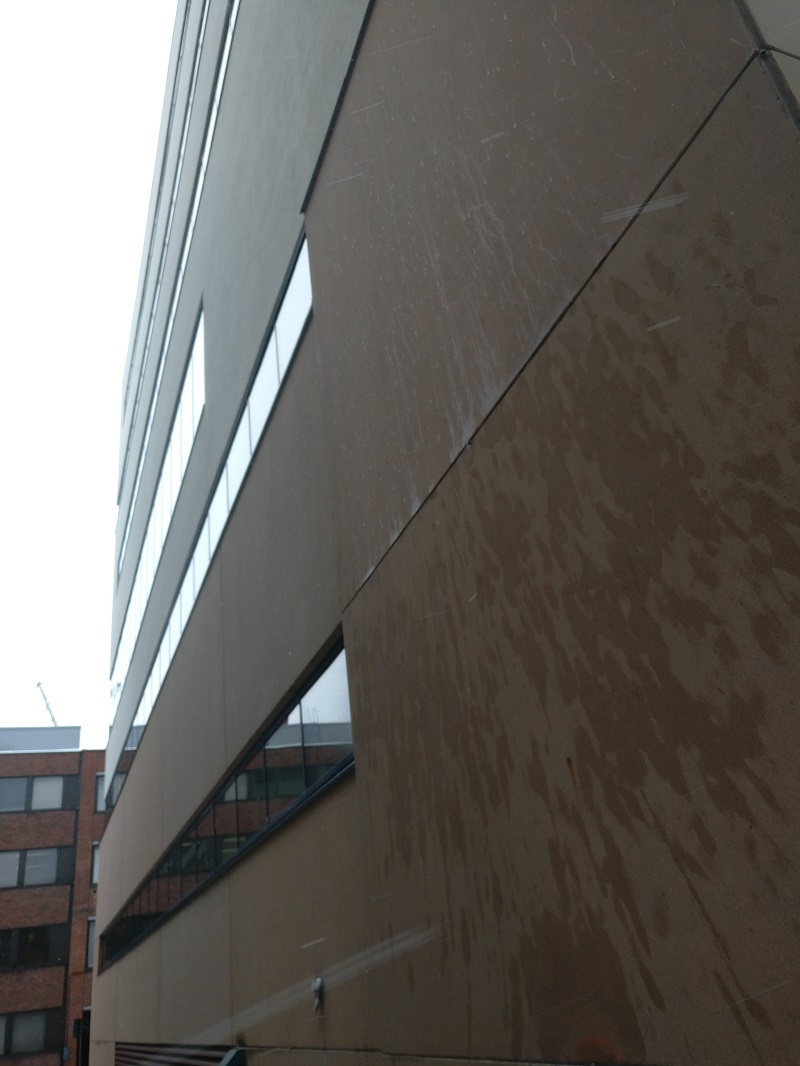 The university libraries also have different ways of getting the research publication data from the researchers. The University of Eastern Finland, with the help of the SoleCRIS contact persons, prompts researchers to use the service form provided by the library throughout the year– though the reminder emails are typically sent around the end of the year. With the form, you can report the publication data with minimum information to be saved to the system by the library and at the same time, you can request the library to self-archive the publication into the UEF eRepository. Even though the ways of doing things differ, in all of the universities that we visited the role of the library in collecting the publication data is significant. However, the human resources vary with different universities. At the University of Eastern Finland, we have six CRIS data entry operators of whom, at the moment, only one saves self-archived publications into the UEF eRepository. In Turku, they have twice as much workforce and all of them are involved in both harvesting information from databases and self-archiving publications. The human resources of the rest of the libraries we visited are within these parameters. Of course, also the number of publications varies considerably between these organisations (from 1600 to 5400). In this respect, the University of Eastern Finland ranks somewhere in the middle with about 3400 publications annually.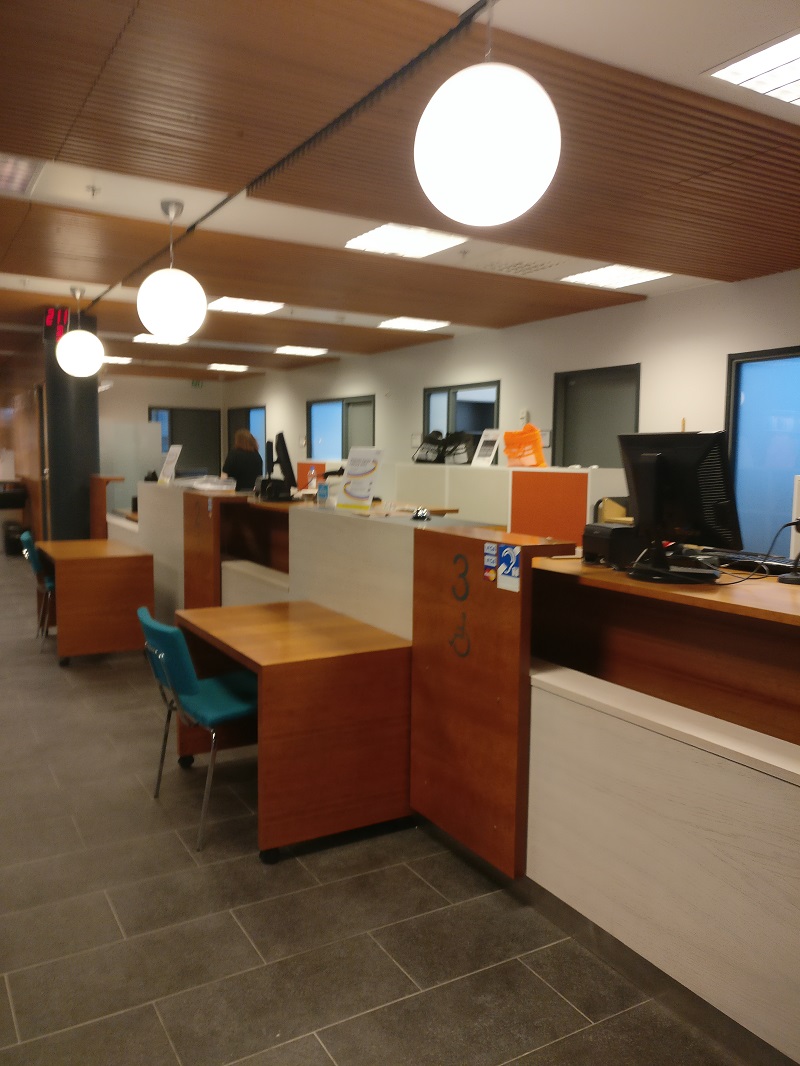 Besides the libraries, university administration and IT services as well as CSC – IT Center for Science, on a national level, play an inherent part in the collection of publication data. Data provided to CSC's Virta Research Information Service is then harvested to the national Juuli publications portal where the data becomes visible for all.
Systems may change and sometimes one system is changed to another system altogether. Nevertheless, the University of Eastern Finland heads for the new reporting period with the same system as before and partly following the same division of duties established last year.
Mari Niemi, tietoasiantuntija | Information specialist
Taina Sahlman, tietopalveluneuvoja | Information services advisor  Verkko- ja julkaisupalvelut | Library IT and publishing services
Käännös | Translation: Suvi Tolvanen