Please scroll down to read in English
Oxford Bibliographies on palvelu, joka kerää julkaisuluettelon tavoin yhteen erilaisia tietoaineistoja eri aihealueilta. Palvelu koostuu kunkin alan johtavien asiantuntijoiden vertaisarvioiduista artikkeleista. Kukin artikkeli sisältää koosteen aihepiirin keskeisimmistä julkaisuista eli toimii suosituslistana alan tärkeimpiin tiedonlähteisiin. Artikkelit sisältävät lyhyitä yhteenvetoja ja huomautuksia viitteistä sekä itse viitteet ko. tutkimusalueelta. Artikkeleita lisätään palveluun kuukausittain, ja vanhatkin artikkelit tarkistetaan vertaisarvioinnin kautta vuosittain. Artikkeleita voi selata aakkosittain tai aineistoon voi tehdä sanahakuja.
Viitteiden aineistotyyppeinä on kirjoja, lehtiartikkeleita, verkkosivuja, datasettejä jne.  Viitteet on vietävissä suoraan viitteidenhallintaohjelmaan tai kerättävissä palvelun henkilökohtaiselle tallennusalueelle (My OBO). Viitteiden yhteyteen on lisätty linkitykset kokoteksteihin tai kirjaston kokoelmiin, mikäli alkuperäislähteet ovat saatavissa.
Itä-Suomen yliopistolle on palvelusta hankittu käyttöön seuraavat aihealueet:
Sociology
International Law
Criminology
Social Work
Childhood Studies
UEF-Finnasta bibliografiat löytyvät haulla 'oxford bibliographies'.
Lisäopastusta:
Oxford Bibliographies Online: A short guide (video; 3:53)
Oxford Bibliographies User Guide (video; 8:25)
Anatomy of an Article (website)
Lisätietoja: finna(at)uef.fi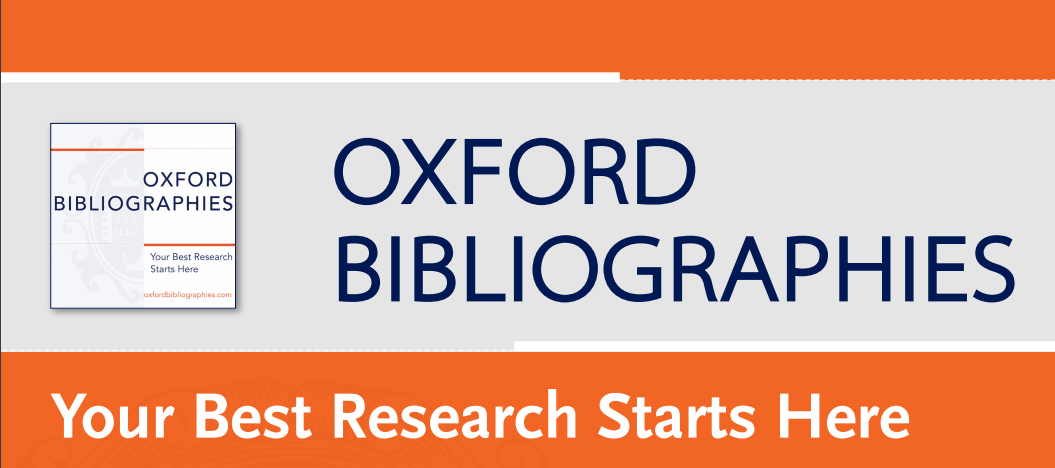 Oxford Bibliographies provides a seamless pathway to the most accurate and reliable resources for a variety of academic topics. Each Oxford Bibliographies subject gathers together a large collection of those articles addressing themes and topics within a single discipline, resulting in an immensely powerful new resource designed to give researchers a roadmap through the academic information overload culture. Articles written and reviewed by top scholars in the field, are rich with citations and annotations, expert recommendations, and narrative pathways through the most useful and important works on the topic in question. The content is always up-to-date, because the side is updated monthly with new articles, and every article is reviewed annually via a peer-review process. Articles can be searched e.g. with keywords or browsed alphabetically.
Citations include journal articles, online resources, datasets, books etc., and every citation contains a scholarly annotation.  Citations can be exported to reference management tool and saved to your personal Oxford Bibliographies account (My OBO). Citations have been linked to the full-texts and records of the library collection when available.
The University of Eastern Finland Library has acquired access to the subject areas as follows:
Sociology
International Law
Criminology
Social Work
Childhood Studies
You can find these categories on the UEF Finna with a phrase 'oxford bibliographies'.
Oxford Bibliographies Online: A short guide (video; 3:53)
Oxford Bibliographies User Guide (video; 8:25)
Anatomy of an Article (website)
For more information: finna(at)uef.fi
Kaarina Meriläinen
Tietoasiantuntija | Information Specialist
Tietoaineistopalvelut | Collection services