"Medikalisaatiolla eli lääketieteellistymisellä tarkoitetaan sairauden ja terveyden leiman sekä lääketieteellisen hoidon ulottumista yhä uusiin ja arkipäiväisiin ilmiöihin". (Eero Lahelma, Medikalisaation juurilta nykypäivään Lääketieteellinen Aikakauskirja Duodecim 2003;119(19):1863-1868)
Kuopion kampuskirjaston kirjanäyttelyssä on esillä medikalisaatiota eri näkökulmista käsitteleviä kirjoja.
Kirjanäyttelyn kirjat ovat lainattavissa.
Aiheesta on kirjaston kokoelmissa myös e-kirjoja, joista useimmat löytyvät Joskusta.
Kirjaston kokoelmiin hankitut e-kirjat ovat käytettävissä yliopiston ja Kuopion yliopistollisen sairaalan (KYS) verkoissa ilman kirjautumista tai etäkäytön kautta (sallittu vain Itä-Suomen yliopiston opiskelijoille ja henkilökunnalle sekä KYSin henkilöstölle).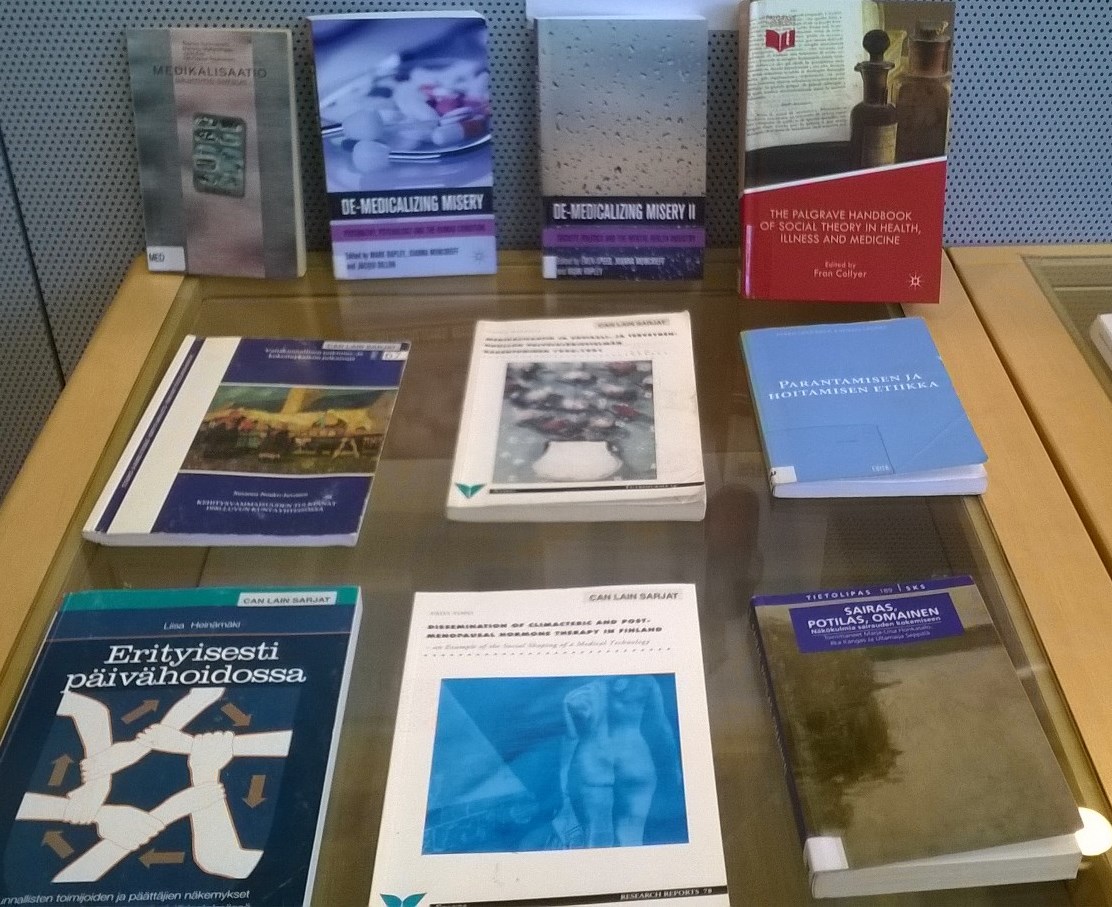 "Medicalization can be defined as the process by which some aspects of human life come to be considered as medical problems, whereas before they were not considered pathological." (Antonio Maturo, Medicalization: Current Concept and Future Directions in a Bionic Society Mens Sana Monogr. 2012 Jan-Dec; 10(1): 122–133)
The Kuopio Campus Library book exhibition consists of books on medicalization. The books can be borrowed.
There are also e-books on the subject in the library's collections and nearly all of the e-books can be found in the Josku database.
E-books are available without a login in the university network as well as in the Kuopio University Hospital (KUH) network or via remote access connection (only available to UEF students and staff as well as KUH staff).
Tarja Turunen
Tietoasiantuntija / Information Specialist