Please scroll down to read in English.
Onnistunut tiedonhaku kirjaston tietokannasta lienee yksinkertaisimmillaan tällainen: asiakas etsii tietyn kirjoittajan tiettyä teosta ja löytää tietokannasta hakemansa. Kirjastomme tietokannasta UEF-Finnasta näkee myös, missä hyllyssä ja millä tiedoilla aineisto on löydettävissä, joten ei muuta kuin oikeaa hyllyä etsimään ja kirja lainaan! Sähköisen aineiston, kuten e-kirjojen tai eri alojen tietokantojen ja artikkeleiden, kohdalla homma on vielä helpompaa: useimmiten aineistoa pääsee käyttämään heti – UEFin henkilökunta ja opiskelijat myös kotoa, muut asiakkaat kirjastossa. Varauksia, hyllystänoutopyyntöjä ja kaukolainoja voi tehdä tarpeen mukaan.
Usein tiedonhaku on kuitenkin laajempaa, tiettyyn aiheeseen kohdistuvaa, jolloin etsiminen aloitetaan sopivilla sanoilla ja niiden yhdistelmillä eli hakulauseilla hakemisella. Silloin tiedonhaun prosessi voi ajatuksena näyttää vaikkapa tältä: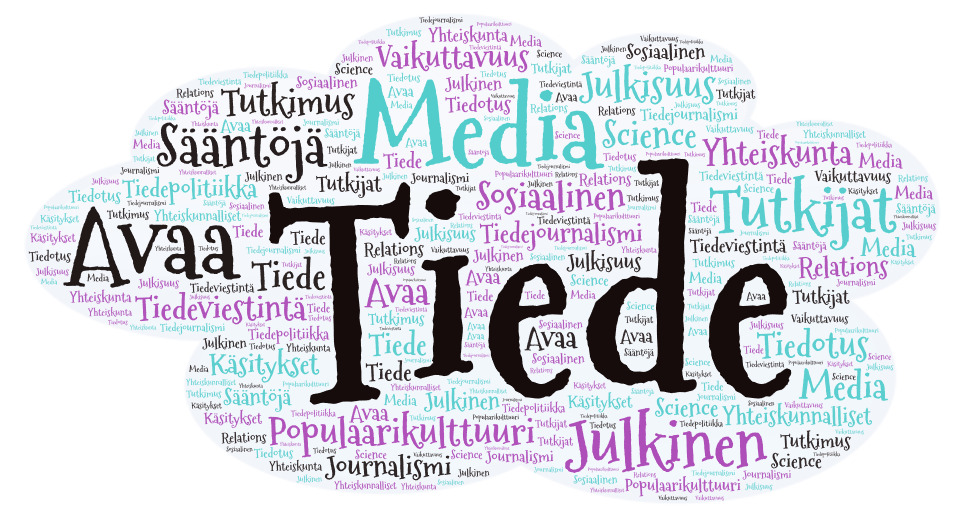 Olipa tiedonhaku millaista hyvänsä, on vaikeaa löytää relevanttia aineistoa ilman metatietojen eli aineiston kuvailutietojen tallentamista tietokantaan. Kirjaston tietokantaan tallennetaan aineistosta vähintään nimeke, tekijä- ja julkaisutiedot. Joskus kaikkia näitäkään ei pystytä tunnistamaan, mutta yleensä aineistosta on erotettavissa kuitenkin sen nimi ja jonkinlaiset tekijätiedot. Lisäksi aineistosta tallennetaan paljon muuta, kuvailuohjeiden mukaista sekä järjestelmiin liittyvää, metadataa.
Painetut kirjat ja osa sähköisistä kirjoista ja tietokannoista sisällönkuvaillaan eli niille annetaan aineistoa kuvailevia asiasanoja ja tallennetaan mahdollisia tiivistelmiä tai sisällysluetteloja. Mitä enemmän kuvailutietoja aineistosta tallennetaan, sen parempi löydettävyys sillä on. Painetuille kirjoille ja lehdille annetaan vielä hyllyluokitus eli signum, joka kertoo aineiston sijainnin eli hyllypaikan kokoelmissa. Sähköisen aineiston yhteyteen tallennetaan linkki aineistoon. Kun kuvailutiedot ovat kunnossa, voi yllä olevasta "tiedonhaun ajatuspilvestä" tulla tulokseksi esimerkiksi tällaiset tiedot: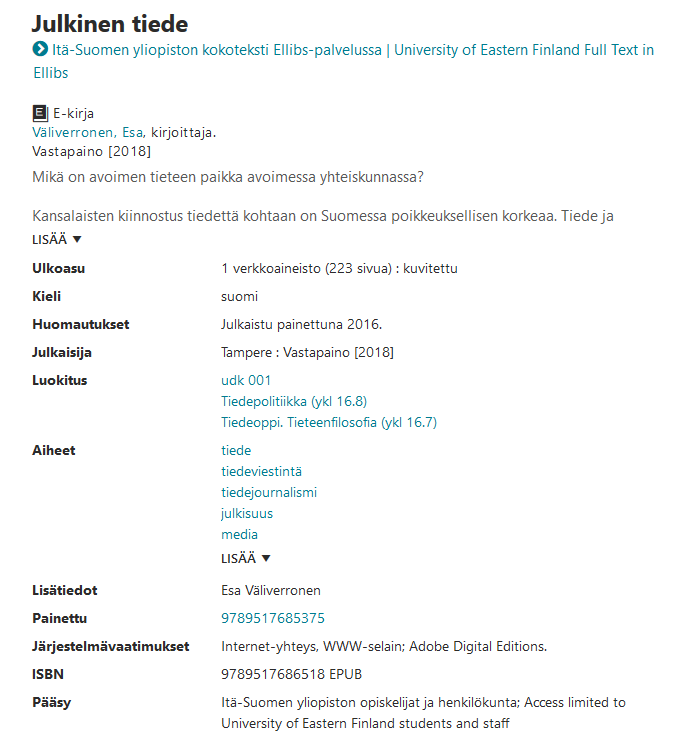 UEF-Finnaan kuvaillaan siis ennen kaikkea sellainen aineisto, joka on ostettu tai saatu lahjoituksena kokoelmiin. Käytämme myös erilaisia linkityspalveluja, joiden avulla kirjaston tietokantaan aktivoidaan elektronisia aineistoja. On kuitenkin hyvä muistaa, että avoimesti verkossa saatavilla olevaa aineistoa ei järjestelmällisesti linkitetä UEF-Finnaan. Mikäli niin kutsuttua open access -aineistoa ei löydy kirjaston tietokannasta, kannattaa etsiä internetin hakukoneilla.
Kuvailutietojen tallentamisessa ihmisen rooli on vielä aika suuri. Tulevaisuudessa erilaiset tekoälysovellukset auttavat aineiston kuvailutyössä ja relevantin aineiston haussa ja arvioinnissa entistä enemmän. Tapahtuupa aineistoon liittyvä käsitteleminen tulevaisuudessa sitten millä tavoin tahansa, varmaa on, että oikeastaan minkä tahansa aineiston löytäminen, paikantaminen ja tehokas jatkokäyttö edellyttää kunnollisten kuvailutietojen tallentamista.
Apua tiedonhakuun ja aineiston paikantamiseen saat kirjastosta!
In English
An ideal information retrieval situation for a library customer: You search for a specific book from the UEF Finna, find what you are looking for and borrow it. With electronic materials you can almost always access the books or specific databases and articles right away (UEF students and staff members can access also from home). But in most cases information retrieval is not that simple. You may need to search materials with keywords and combine different keywords. Then the information retrieval process can look like this: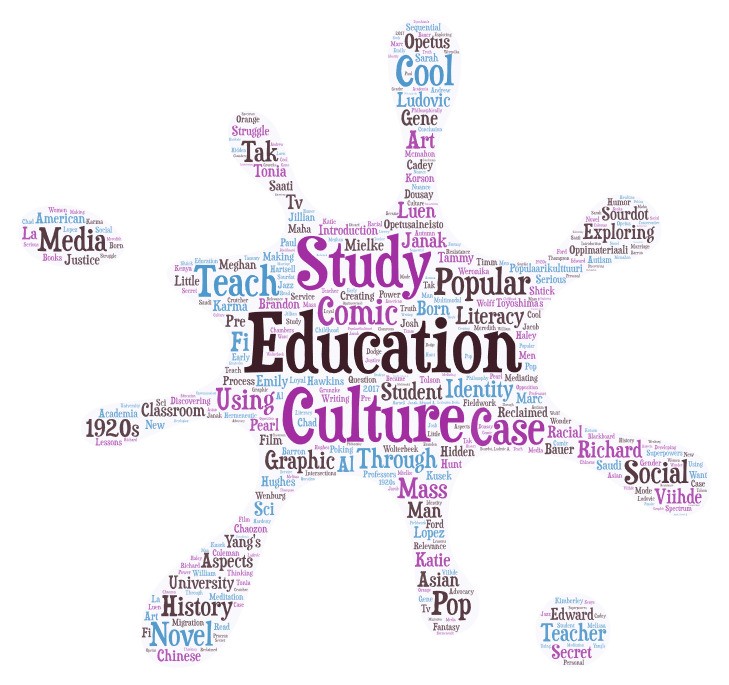 No matter what your information retrieval looks like, it's hard to find relevant material if there's no proper metadata on the material you're looking for in the UEF Finna. But, when the metadata is correctly recorded, the search results can turn into actual references: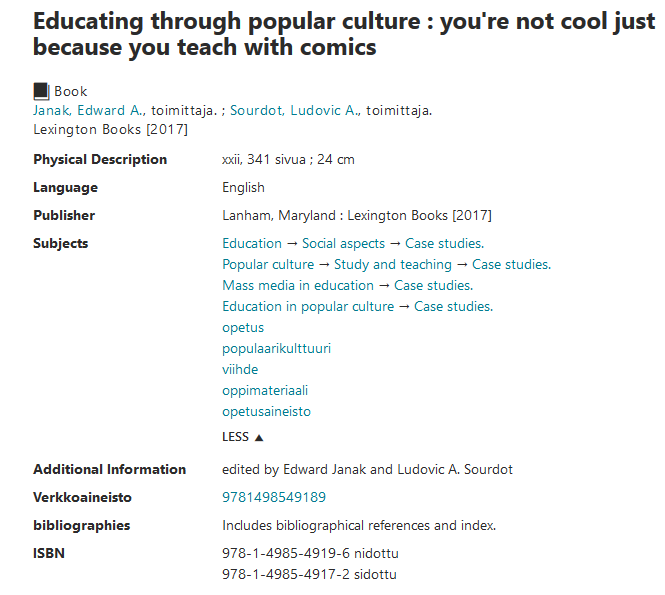 In the UEF Finna, you will usually find at least the following information on the material: title, author's name and publishing information. We also describe books (both printed and electronic) and electronic databases with relevant keywords and, when possible, add an abstract and a table of contents. We use different linking services to activate e-resources to the UEF Finna. In addition, we add links to the UEF Finna that will lead you to the correct electronic materials. To printed books and journals, we add a specific call number that tells you where the material really is. So, the more we describe the material in the UEF Finna, the better is the possibility that you find the right sources and materials. It's good to remember that we mainly describe only purchased and donated materials in the UEF Finna, in other words, we don't describe (or link) all the electronic and openly available materials. Therefore, if you don't find some open access material from the UEF Finna, try the Internet's search engines as well.
At present, the librarians' role in recording descriptive metadata is still quite big. In the future, different artificial intelligence applications will help not only to describe data but also to find and evaluate it. Regardless of how materials are managed in time to come, it's certain that finding, locating and effectively reusing any type of material is dependent on proper descriptive information.
Please ask for more details and help for your information retrieval from the library!
Katja Hyvärinen, tietoasiantuntija | information specialist
Tietoaineistopalvelut | Collection services
Käännöksen oikoluku | English language checking: Suvi Tolvanen
Kuvat | Pictures: WordArt, UEF Finna