(Please, scroll down to read in English.)
Oletko harkinnut tutkimusartikkelisi julkaisemista avoimena? Todennäköisesti se lisäisi artikkelisi saamia viittauksia ja tutkimuksesi tunnettavuutta tiedemaailmassa. Vaihtoehtoja avoimeen julkaisemiseen sinulla on useita:
julkaise artikkelisi kultaisen tien kautta (artikkeli OA-lehteen, jonka kaikki artikkelit ovat luettavissa vapaasti ilman tilausmaksuja),
vihreän tien kautta (artikkelin tallentaminen lehdessä ilmestymisen jälkeen avoimeen julkaisuarkistoon; ns. rinnakkaistallentaminen) tai
hybridilehdessä (tilausmaksullinen lehti, jonka yksittäiset artikkelit ovat lukijalle avoimia).
Artikkelin julkaiseminen avoimena sekä OA- että hybridilehdessä edellyttää kirjoittajamaksun (APC-maksu) maksamista lehden kustantajalle. Rinnakkaistallentaminen julkaisuarkistoon merkitsee yleensä viivettä artikkelin saamisessa avoimeksi, mutta kuluja siitä ei sinulle synny. Se on hyvä tehdä joka tapauksessa, vaikka julkaisisitkin artikkelisi OA- tai hybridilehdessä. Tämä tapahtuu kätevästi samalla lomakkeella, jolla ilmoitat julkaisusi kirjastolle SoleCrisiin tallennettavaksi.
Jos päädyt julkaisemaan artikkelisi avoimena ilman aikaviivettä joko OA-tai hybridilehdessä, sinun kannattaa tarkistaa, kuuluuko valitsemasi lehti kirjoittajamaksuedun piiriin. Kirjoittajamaksuetu tarkoittaa useimmiten joko alennusta kirjoittajamaksuun tai mahdollisuutta julkaista artikkeli avoimena kokonaan ilman kirjoittajamaksua.  Etu sisältyy joihinkin suomalaiselle tiedeyhteisölle e-aineistosopimuksia neuvottelevan FinELib-konsortion kautta solmittuihin lisenssisopimuksiin. Samalla kun FinELib neuvottelee ja sopii kustantajan kanssa e-lehtipaketin tilaushinnasta, sopii se myös kirjoittajamaksueduista konsortioon osallistuvien organisaatioiden tutkijoille. Kirjoittajamaksuedun sisältäviä sopimuksia on solmittu jo muutamien kustantajien kanssa, ja niiden määrä on kasvussa.
Kustantajasta riippuen edun piirissä voi olla hybridilehtiä ja/tai OA-lehtiä. Kirjoittajamaksuedut ovat kullakin kustantajalla mukana vain etukäteen määritellyissä lehtinimekkeissä, ja etujen suuruus ja laskentatapa vaihtelee. Myös kustantajien prosessit kirjoittajamaksuetujen saamiseksi vaihtelevat. Käytäntöjen monenkirjavuus johtuu siitä, että etujen sisällyttäminen lisenssisopimuksiin on vielä verraten uusi toimintatapa.
Kirjoittajamaksuetuun ovat oikeutettuja artikkelien vastuukirjoittajat (corresponding authors). Alennetustakin kirjoittajamaksusta vastaa tutkija tai tutkimusryhmä; ei kirjasto tai yliopisto. Itä-Suomen yliopisto on tällä hetkellä mukana Elsevierin ja Sagen kanssa solmituissa kirjoittajamaksuedun sisältävissä lisenssisopimuksissa, ja kirjoittajamaksuetu on jo nyt tarjolla noin 2400 lehteen. Sopimuksia kustantajien kanssa syntynee kevään aikana lisää, jolloin lehtienkin määrä kasvaa. Seuraa siis ainakin Yammerin openUEF-ryhmää, jossa avoimen julkaisemisen ajankohtaisasioista tiedotetaan! Tarkat ohjeet kirjoittajamaksuetujen saamiseksi löytyvät puolestaan yliopiston Open UEF -sivuilta avoimen julkaisemisen osiosta.
Ja jos jotain aiheeseen liittyvää kysyttävää pulpahti mieleesi, älä epäröi ottaa yhteyttä!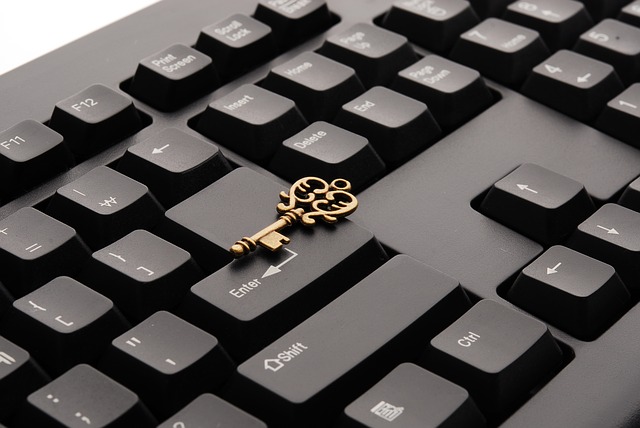 Have you considered OA publishing your research article? It would more than likely increase the number of times your article is cited and make your research more renowned in the academic world. You have several open publishing options:
you can publish your article choosing the path of gold OA (publishing the article in an OA journal where all the articles are accessible and free of charge to all readers),
green OA (storing, i.e. self-archiving the article to an open publication archive or repository after it has been published in a journal) or
hybrid publishing (publishing in a subscription-based journal where individual articles are open to all readers).
Open publishing an article in both OA and hybrid journal means that an article processing charge (APC) has to be paid to the publisher of the journal. Self-archiving to a publication archive or repository usually means that there is a delay in getting the article open, i.e. an embargo period but it will not incur costs. It is a good idea to self-archive an article even when it is published in an OA or hybrid journal. You can do it conveniently with the same form you use to send information on a publication to be stored into the SoleCRIS by the library.
If you decide to publish your article open without an embargo period either in an OA or hybrid journal, please remember to check if the journal in question is among the journals that have APC benefits for the UEF researchers. In most cases, the benefit means either a discount on the APC or a possibility to publish the article open without an APC. The benefit is included in some of the e-resource license agreements negotiated by the FinELib consortium for Finnish scientific communities. While negotiating and making contracts with publishers on the subscription rates of e-journal packages, the FinELib also agrees on the APC benefits for the researchers of the consortium's member organisations. License agreements including the APC benefits have already been signed with some of the publishers and the number of such agreements is increasing.
Depending on the publisher, the journals with the benefit are hybrid and/or OA journals. Each publisher has predefined the journals that contain the APC benefit. The extent of the benefits and how they are calculated varies. In addition, the process of applying for the APC benefit varies with different publishers. The reason for the eclectic practices is that including APC benefits in the license agreements is still a relatively new policy.
The corresponding authors of an article are entitled for the APC benefit. The discounted APC fees, too, are paid by the researcher or research group, not by the library or university. At the moment, the University of Eastern Finland has APC benefits included in the licensing agreements with Elsevier and Sage, which means that the APC benefit is already available in about 2400 journals. It is expected that more agreements including APC benefits will be signed with publishers during the spring. That, of course, means that the number of journals with APC benefits will increase as well. Therefore, please remember to follow at least the openUEF group in Yammer where you can read the latest news in open publishing. Detailed instructions on how to get the APC benefits can be found from the Open publishing section in the university's Open UEF pages.
If there is anything you would like to ask on the topic, please do not hesitate to contact me!
Kaarina Meriläinen, tietoasiantuntija | Information specialist
Tietoaineistopalvelut | Collection services
e-mail: kaarina.merilainen[at]uef.fi
Käännös | Translation: Suvi Tolvanen
Kuva | Photo: JeongGuHyeok, Pixabay