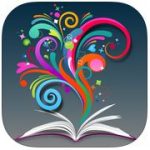 BrowZine on lehtien ja artikkelien lukemista varten kehitetty mobiililaitesovellus, jossa suuri osa kirjaston tilaamista tieteellisistä lehdistä on luettavissa yhdessä ja samassa sovelluksessa kustantajasta riippumatta. Sovelluksen avulla voit selailla lehtiä aihealueittain, lukea artikkeleita sekä lajitella ja tallentaa niitä omaan kirjahyllyysi. Kun artikkeli on kertaalleen haettu ja tallennettu, voit lukea sitä myös ilman verkkoyhteyttä. Tuettuja viitteidenhallintaohjelmia ovat mm. RefWorks, Mendeley ja Zotero.
BrowZine on ladattavissa iOS-laitteille Applen App Storesta (versio 7.x tai uudempi) ja Android-laitteille Googlen Play Storesta (versio 4.1 tai uudempi).  Kun avaat sovelluksen ensimmäisetä kertaa, valitse palvelusta 'University of Eastern Finland'.  Kirjaudu sisään UEF-tunnuksillasi. BrowZinea voit käyttää myös selaimella (tuetut selaimet).
Koekäyttö kestää 31.5.2016 saakka.
BrowZinesta löytyvät kustantajat
Usein kysyttyjä kysymyksiä
Katso esittelyvideo

Lisätietoja: kaarina.merilainen(at)uef.fi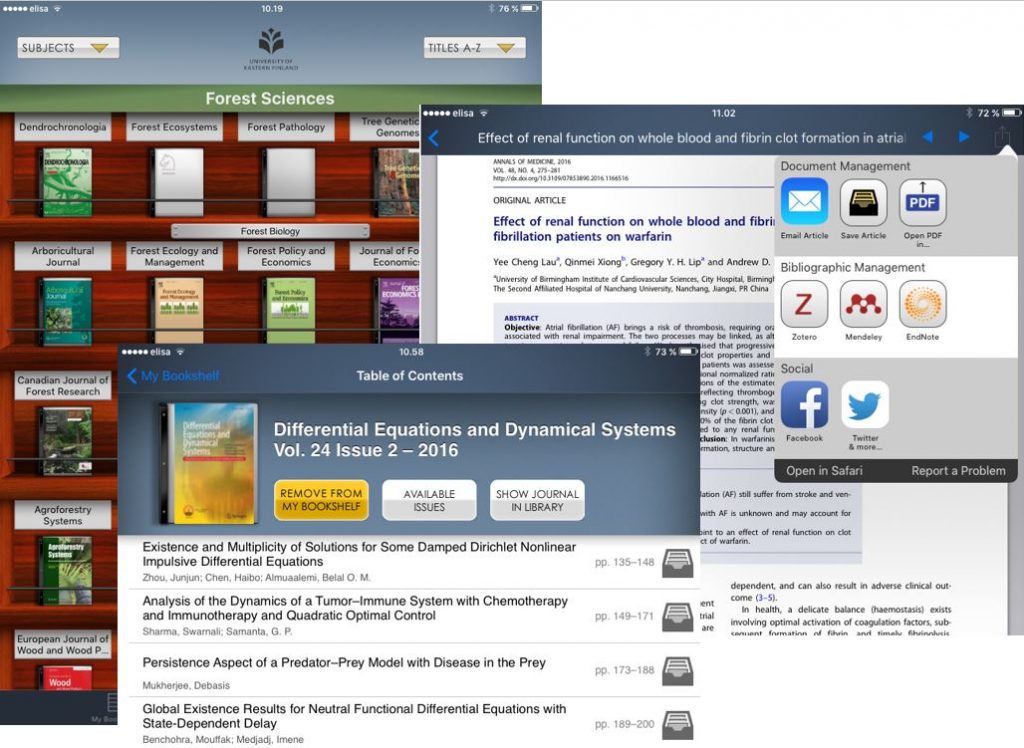 BrowZine is a mobile application that allows users to browse, read, sort and save scholarly and peer-reviewed articles on the go. It brings journal content together from multiple publishers and platformsinto a single place. A great part of the journals subscribed by University of Eastern Finland Library are included in the service. Once retrieved and saved, an article can be accessed without the need for an internet connection. BrowZine currently supports citation managers like RefWorks, Mendeley and Zotero.
BrowZine App is available for iOS (version 7.x or later from Apple App Store) and Android (version 4.1 or later from Google Play Store) mobile devices. When you have opened the app BrowZine first time select 'University of Eastern Finland'. Log in with your usual UEF login. BrowZine can be used with a web browser, too (supported browsers).
The trial is open until May 31st (31.5.2016).
The list of currently supported publishers
Frequently asked questions
Watch a video
Give feedback about the trial!
For more information: kaarina.merilainen(at)uef.fi
Kaarina Meriläinen
Tietoasiantuntija / Information Specialist
Verkkoresurssipalvelut / Online resource services