Suomalaisten kansalliseepos Kalevala täyttää 180 vuotta. Kalevalan kokoaja Elias Lönnrot päiväsi esipuheensa kirjan ensimmäiseen painokseen 28. helmikuuta 1835. Päivää vietetään nykyisin Kalevalan ja suomalaisen kulttuurin päivänä.
Vuonna 1849 Lönnrot julkaisi uuden, laajemman version Kalevalasta. Tämä versio on se, jota suomalaiset ovat tottuneet lukemaan kansalliseepoksenaan, ja josta useimmat käännökset vieraille kielille on tehty. 180 vuoden aikana on Kalevala käännetty yli 60 kielelle.
Joensuun ja Kuopion kampuskirjastoissa on juhlavuoden kunniaksi esillä niteitä Joensuun kampuskirjaston kattavasta Kalevala-kokoelmasta. Joensuussa nähtävillä on vuoden 1835 "vanha" Kalevala ja siitä tehdyt käännökset, Kuopiossa laajempi valikoima eri kielisiä Kalevaloita.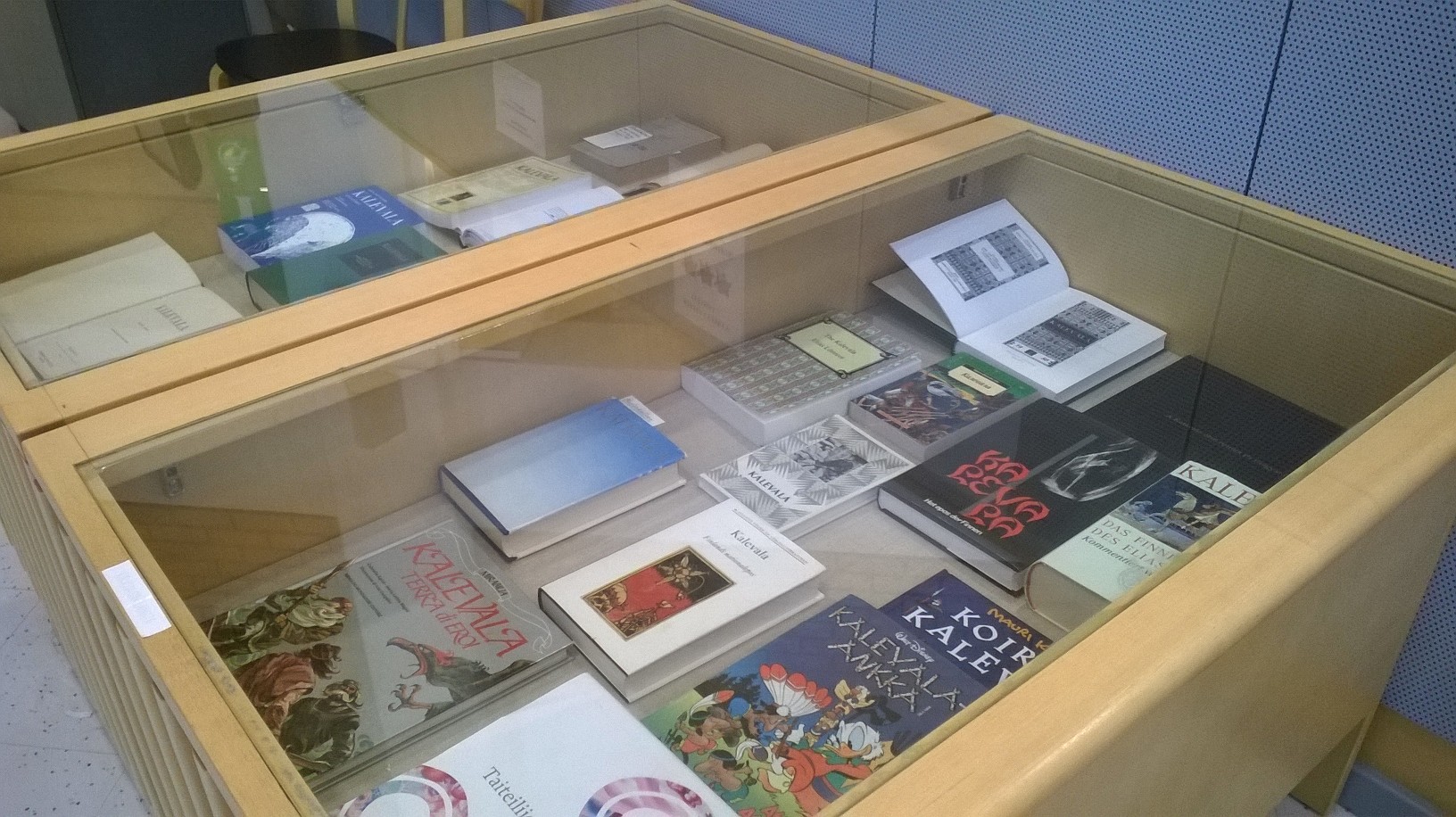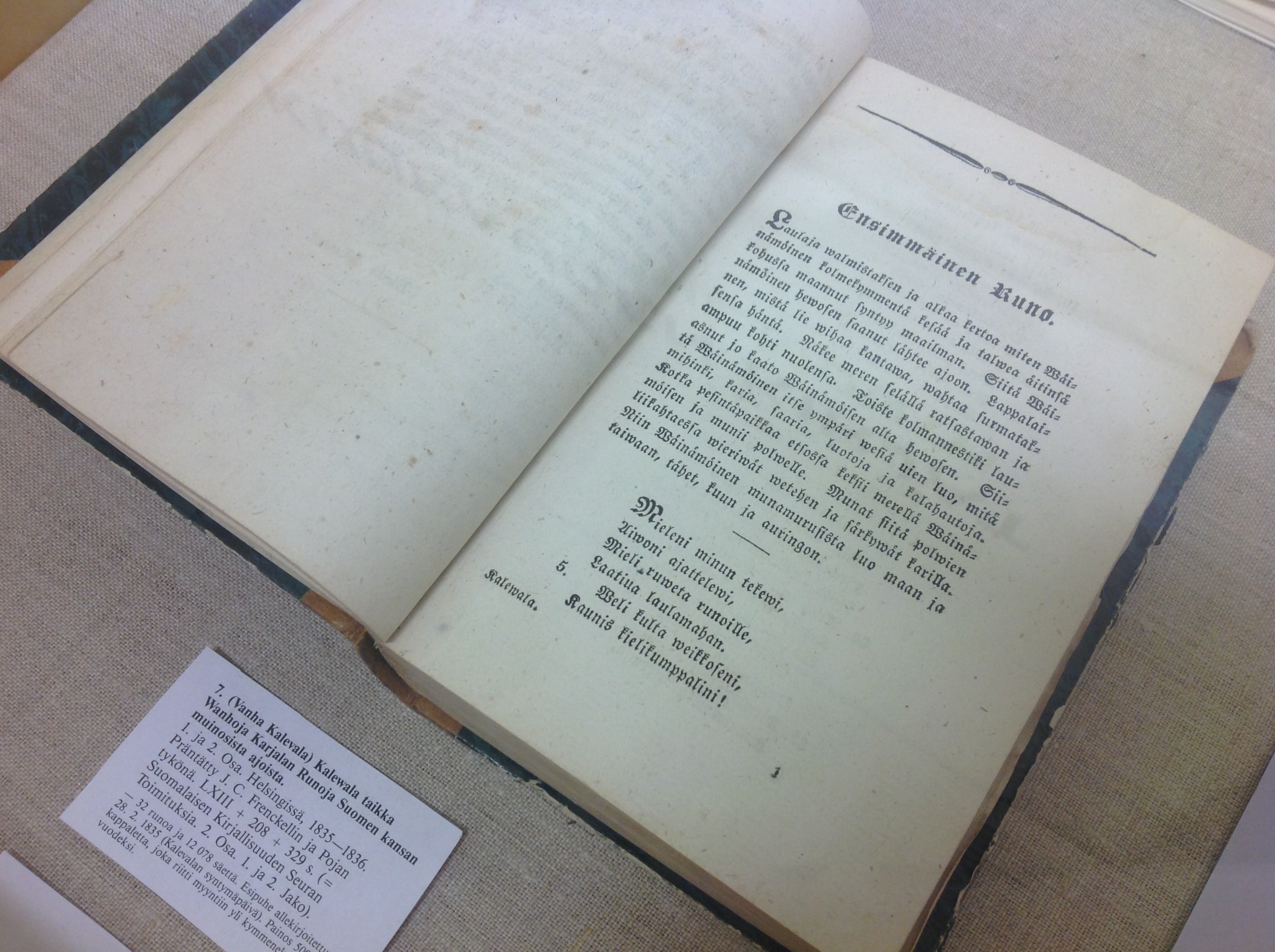 The Kalevala is the national epic of the Finns. Elias Lönnrot, the compiler of the Kalevala, signed the preface to the first of edition of the book on the 28th of February 1835. Nowadays, February 28th is a day for commemorating the Kalevala and Finnish culture. The Finnish national epic has been translated into more than 60 languages.
Joensuu and Kuopio Campus Libraries present the extensive Kalevala collection of the Joensuu Campus Library. At the Joensuu Campus Library's book exhibition you can see the "old" Kalevala published in 1835 and its translations. At the Kuopio Campus Library's exhibition you can see a wider selection of the different Kalevala editions.
Tietoasiantuntijat / Information specialists Mikko Meriläinen, Tarja Turunen