(Please, scroll down, under the word cloud, to read in English.)
Syddansk universitet (SDU) järjesti 7.-8.4.2021 YERUN-verkoston (Young European Research Universities) jäsenille interaktiiviset verkostoitumispäivät, joissa käsiteltiin YK:n kestävän kehityksen tavoitteita (SDG) yliopistojen kehittämisessä. Tiiviissä, mutta hyvin jäsennellyssä ohjelmassa oli sekä yhteisiä osuuksia että pienryhmätyöskentelyä eri teemojen parissa, taukojumppaakaan unohtamatta. Päivät järjestettiin Teams-yhteyksin. Ohjelma, joka kesti kumpanakin päivänä nelisen tuntia, koostui luennoista ja pienryhmätyöskentelystä sekä pienistä aktivoivista osuuksista ja lyhyistä videoista.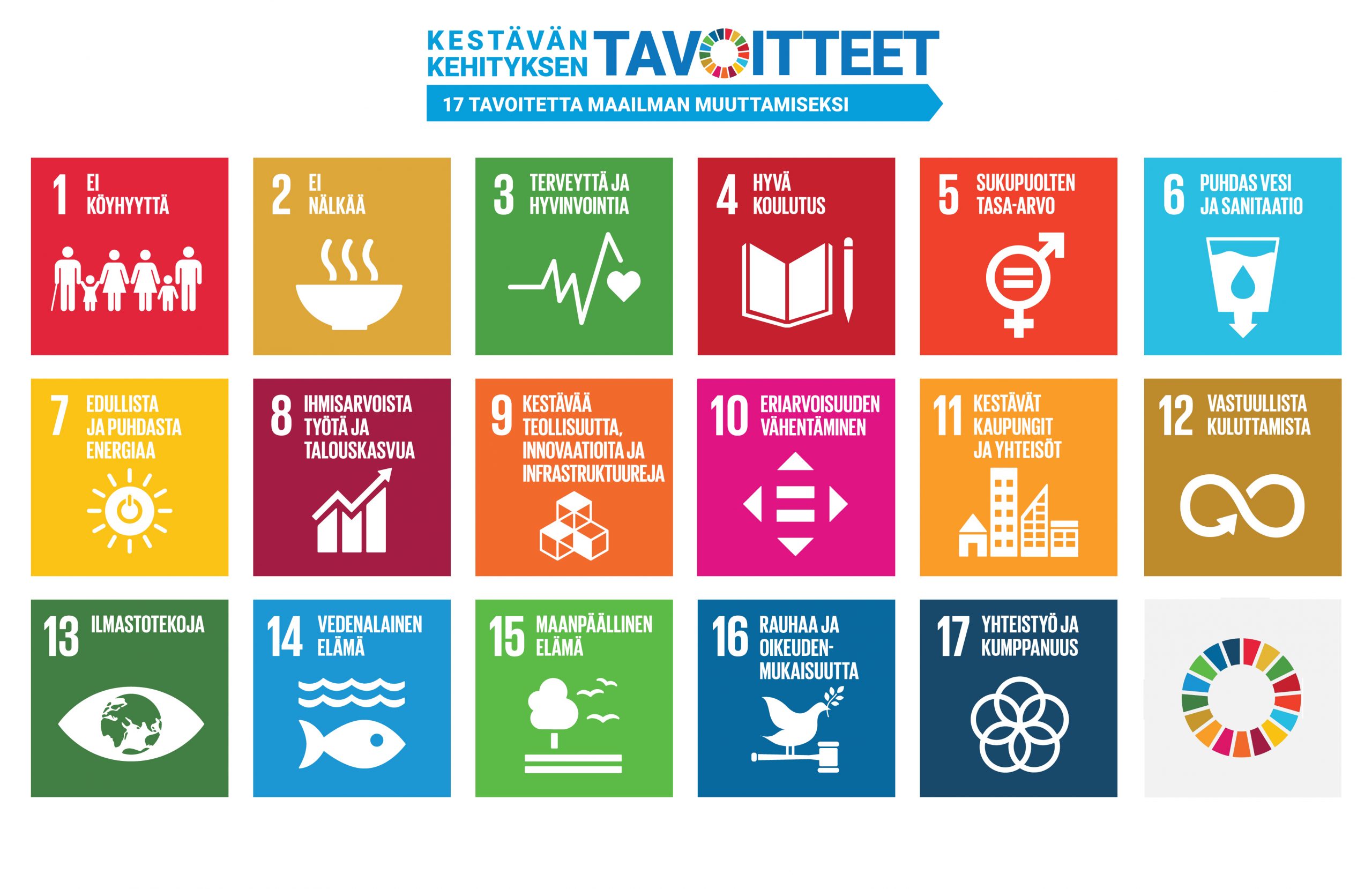 Keskiviikon ohjelmassa oli alkuseremonioiden jälkeen kaksi puolen tunnin luentoa. Hans Bruyninckx (Executive Director of the European Environment Agency) puhui yliopistojen johtamisesta kestävyyden aikoina (Managing universities in times of sustainability). Hän on kansainvälisen ympäristöpolitiikan sekä ilmastonmuutoksen ja kestävän kehityksen asiantuntija, joka on tutkinut globaaleja tuotanto- ja kulutusjärjestelmiä sekä oikeudenmukaisuuteen liittyviä kysymyksiä. Hän puhui yliopistojen käytännön johtamisesta, muutosten kiireellisyydestä, Euroopan vihreän kehityksen ohjelmasta, tutkimuksen yhteiskunnallisesta merkityksestä muuttuvassa kontekstissa ja siitä, miten viestiä monimutkaisista ja epävarmoista asioista yksinkertaisesti ja vaikuttavasti.
Janne Liburdin (Professor, Centre for Tourism, Innovation and Culture, Department of Design and Communication, University of Southern Denmark) aiheena oli Kohti kestävän kehityksen tavoitteita ja yhteisöllistä yliopistoa (Towards the SDGs and the Collaborative University). Liburd pohti, miten yliopistot voivat edistää kestävän kehityksen tavoitteita. Ei riitä, että yksilöt muuttavat omaa käyttäytymistään, vaan muutos syntyy välittävien ihmisten vuorovaikutuksessa, pienissä yksityiskohdissa. Liburdin mukaan ihmisiä ja toimintaa voi johtaa kestävämmän tulevaisuuden edistämiseksi, kun vain ymmärretään yhteistyön, yhteisöllisyyden ja eettisyyden voima.
Torstain luennon (Nudging, Behavioural Insights & the SDGs) piti käyttäytymisen ja etenkin sen talousvaikutusten tutkija Pelle Guldborg Hansen (Roskilden yliopisto; iNudgeyou, Danish Nudging Network; TEN – The European Nudge Network, ) ja hänen teemansa oli suostuttelu (nudging). Koska ihmisten käyttäytyminen ei ole rationaalista, on kestävän kehityksen tavoitteiden edistämiseksi tunnettava, miten ihmisten käyttäytymistä voi ohjata. Ihmisten käyttäytyminen on perustavanlaatuinen osa organisaatiota, mutta se ymmärretään usein väärin. Suostuttelu on tapa muuttaa ihmisen käyttäytymistä sopivaan suuntaan aika- ja kustannustehokkaasti. Se voi toimia tehokkaasti yliopistoissa, kun on kyse positiivisen käyttäytymisen ja kestävämpien päätösten edistämisestä.
Osallistujat (noin 150) oli jaettu 16 ryhmään ilmoittautumisen yhteydessä valittujen kiinnostuksen aiheiden mukaan. Osallistuin viestintäaiheiseen pienryhmään. Ennakkotehtäväksi olimme saaneet kukin miettiä kysymyksen omasta kestävän kehityksen teemaan liittyvästä aiheesta. Pienryhmässä muodostimme eri kysymyksistä keskustelemalla yhden yhteisen kysymyksen, joksi viestintänäkökulmasta muodostui: "Miten voimme edistää tutkijoiden työn näkyvyyttä?" Toisena päivänä pienryhmätyöskentely jatkui siten, että vierailimme yhdessä muussa ryhmässä, ja päädyin koulutusaiheiseen ryhmään kommentoimaan heidän kysymystään opiskelijoiden kestävän kehityksen tavoitteita edistävän toimijuuden mahdollistamisesta. Kolmannessa pienryhmäsessiossa palasimme omaan ryhmäämme käsittelemään vierailijoiden kommentteja kysymykseemme. Pienryhmässä toimiminen ennestään tuntemattomien ihmisten kanssa oli yllättävän helppoa, kun tunnelma oli välitön ja ystävällinen.
Päivien videoita
Kestävän kehityksen tavoitteet ovat laajat ja kattavat kaikki elämänalueet. UEF on sitoutunut tavoitteiden edistämiseen kaikessa toiminnassaan. Kestävyys ja vastuullisuus ovat keskeisenä periaatteena myös yliopiston kampusten kehittämisessä. Lue lisää: Kestävyys ja vastuullisuus UEFissa.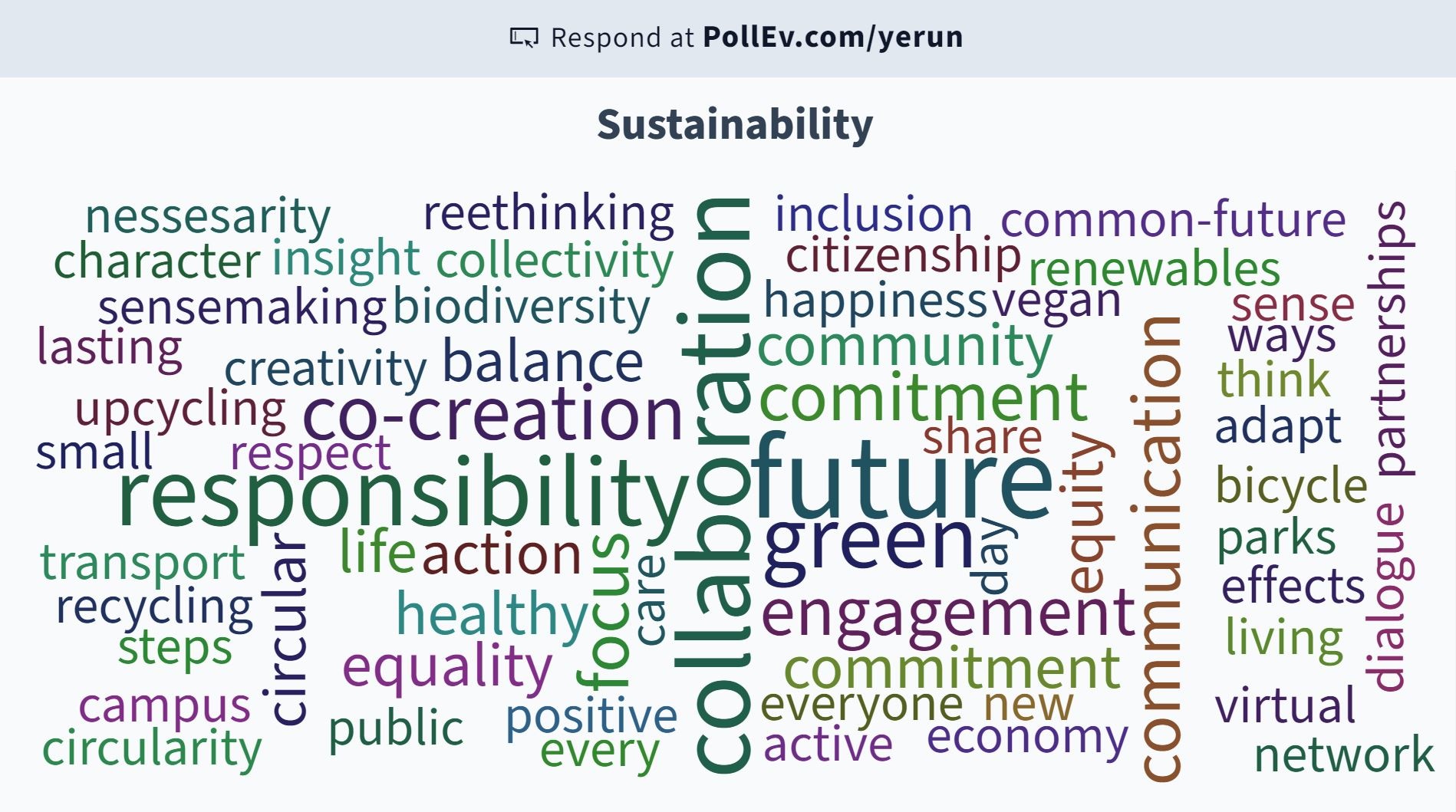 The University of Southern Denmark (SDU) organised YERUN Staff Days on April 7-8 2021 on working with the UN Sustainable Development Goals (SDGs) in developing our universities. The founding goals of YERUN are to strengthen and develop cooperation in the areas of research, academic education and service to society among the network of universities. Programme of the two 4-hour staff days, organised in Teams, was tight but well-structured with keynote talks and group activities as well a break exercise.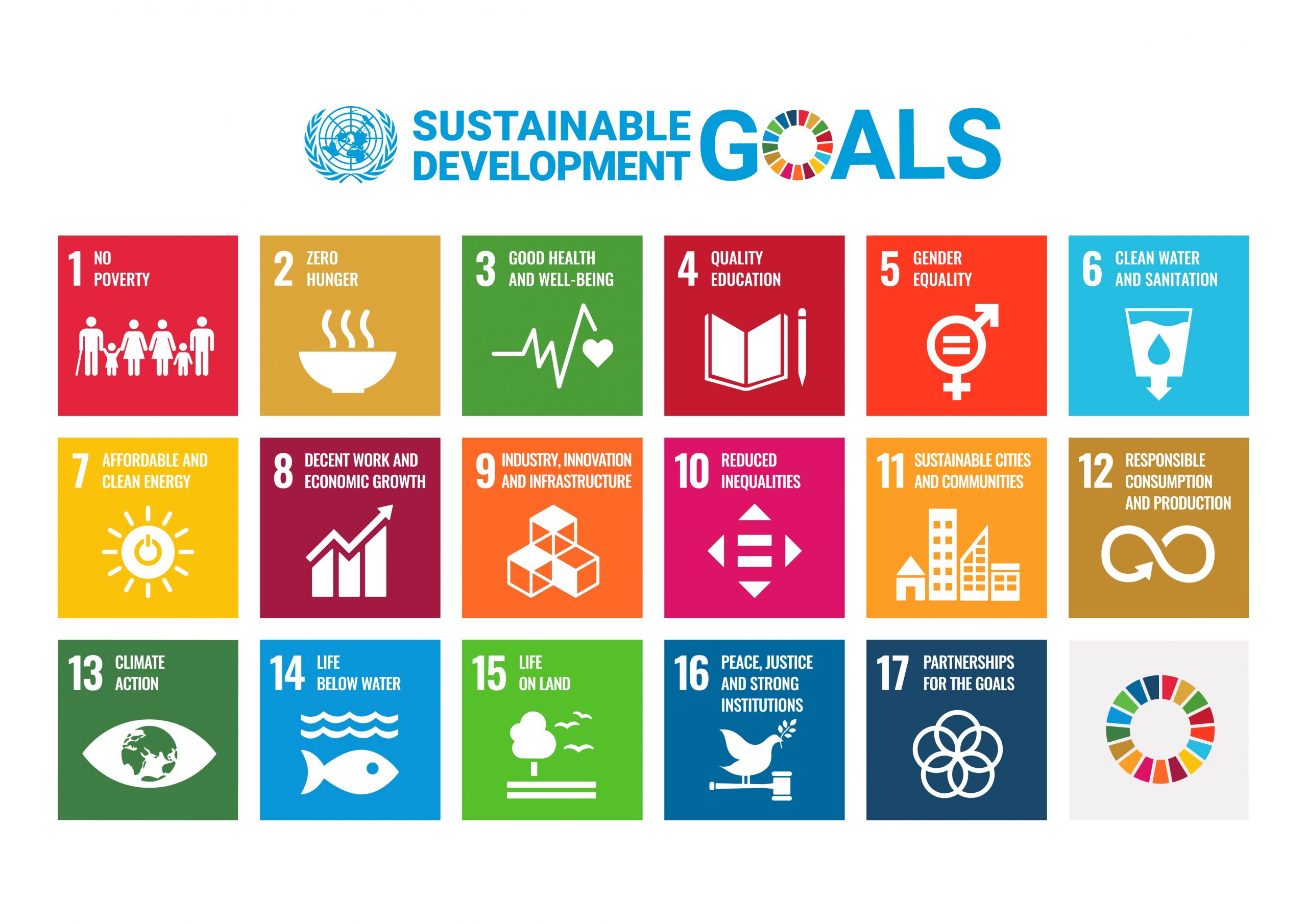 On Wednesday, after the opening words, there were two lectures. Hans Bruyninckx (Executive Director of the European Environment Agency) talked about Managing universities in times of sustainability. The second keynote called Towards the SDGs and the Collaborative University was given by Janne Liburd (Professor, Centre for Tourism, Innovation and Culture, Department of Design and Communication, University of Southern Denmark). She asked how the university can make everyday sense of SDGs, and stated that intentionally transforming human behaviour of such magnitude may arise in the micro details of interactions between people who care.
Thursday's lecture "Nudging, Behavioural Insights & the SDGs" was given by Pelle Guldborg Hansen (behavioural scientist at Roskilde University; Chairman of the Danish Nudging Network; founder of TEN – The European Nudge Network, board member of the Global Association of Applied Behavioural Scientist, and CE of iNudgeyou – The Applied Behavioural Science Group)Human behaviour is the fundamental component of any organization and it is often misunderstood. We are not the super rational people who make cool decisions every day that we otherwise like to imagine. Nudging is a method of changing human behaviour in an appropriate direction and can be very cost-effective and time efficient. The use of Nudging and Behavioural Insights can be a powerful tool at universities, especially when it comes to creating positive behaviour and more sustainable decisions.
As the SDG's cover a wide range of areas, the participants (about 150) were divided into 16 groups based on the interests were had expressed when registering for the event. I had the chance to discuss the SDGs as part of the university communications. We had all been asked to prepare a "how might we" question. In our group, we discussed them and formed one question, which, from our communication perspective, became "How might we make researchers' work more visible?" On Thursday, group work continued so that we visited another group, and I ended up in an education group where we visitors were asked to comment on their question "How can universities enable student agency around SDGs?" In the third group session, we returned to our own group to discuss our visitors' comments to our question. Though I did not know or had not met any of the group members before it was surprisingly easy to work together as the atmosphere was open and friendly.
The UEF has agreed to promote the SDGs in all its operations. Sustainability and responsibility are also the key development principles for the university campuses. See Sustainable development (UEF).
Tuulevi Ovaska, erityistietoasiantuntija | Senior Information Specialist
Opetus- ja tietopalvelut | Training and Information Services