Kuopion kampuskirjasto koki muodonmuutoksen kesällä 2020. Koronatilanteen estäessä varsinaiset uudistetun tilan avajaiset, järjestämme nämä kuva-avajaiset.
The Kuopio Campus Library underwent a makeover in the summer of 2020. When the Covid-19 situation prevents an actual opening ceremony of the remodelled space, we arrange this virtual opening ceremony.
Kokoelmat | Collections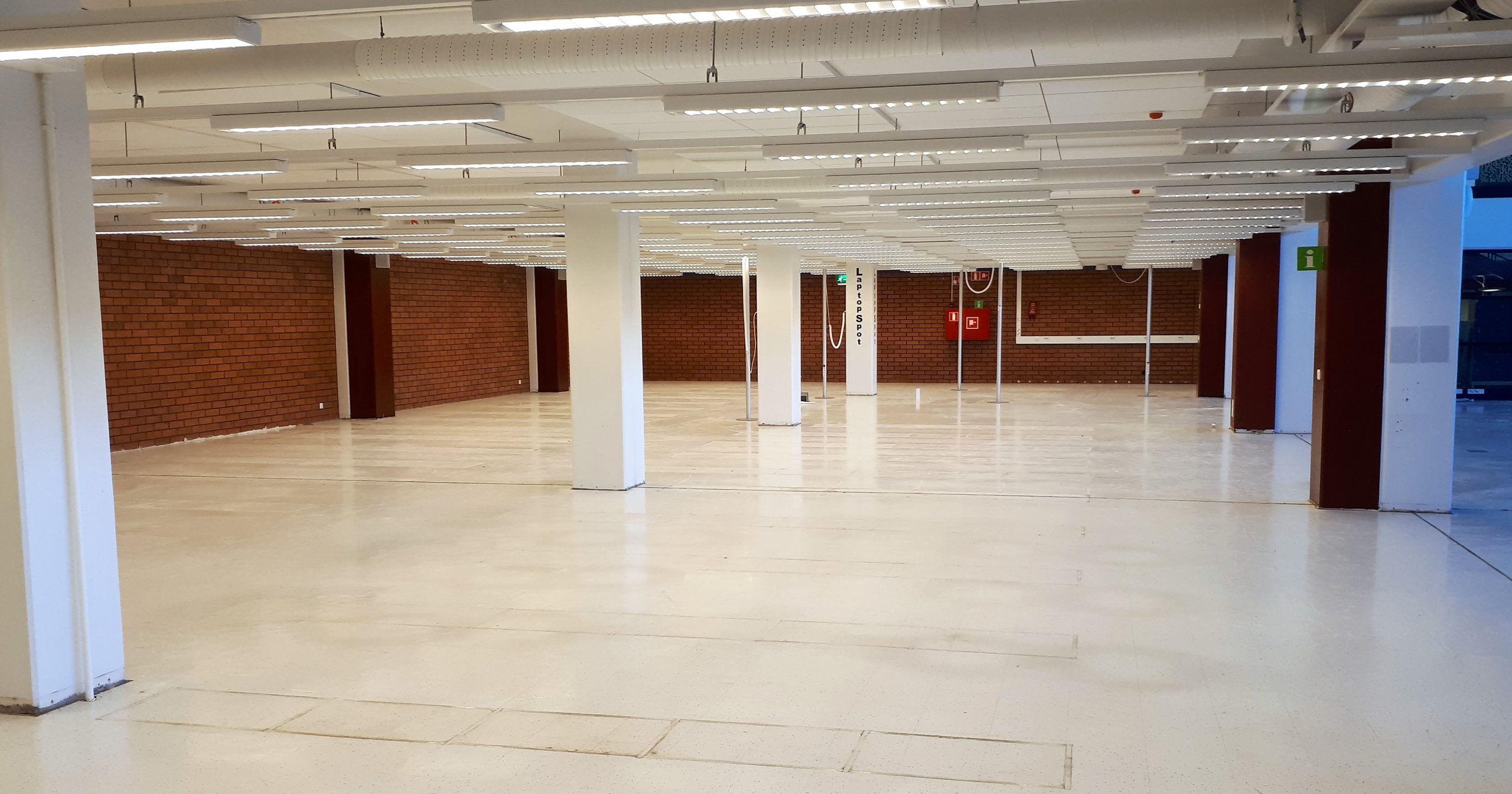 Vanhat hyllyt purettiin pois. | Old shelves were removed.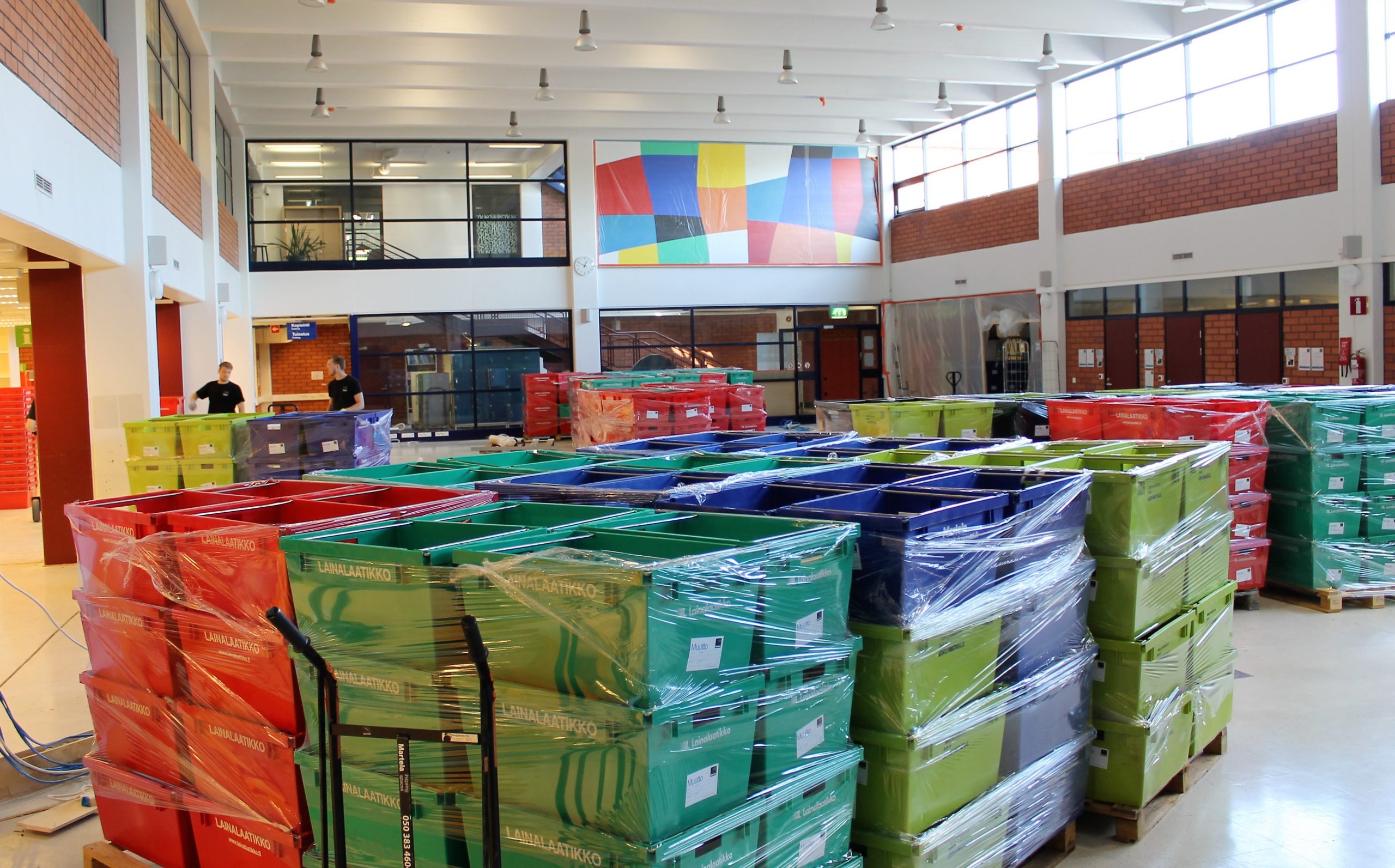 Kirjat oli pakattu. Niitä oli kuormalavoittain kirjastossa. | Books were packed into boxes and there were pallets everywhere.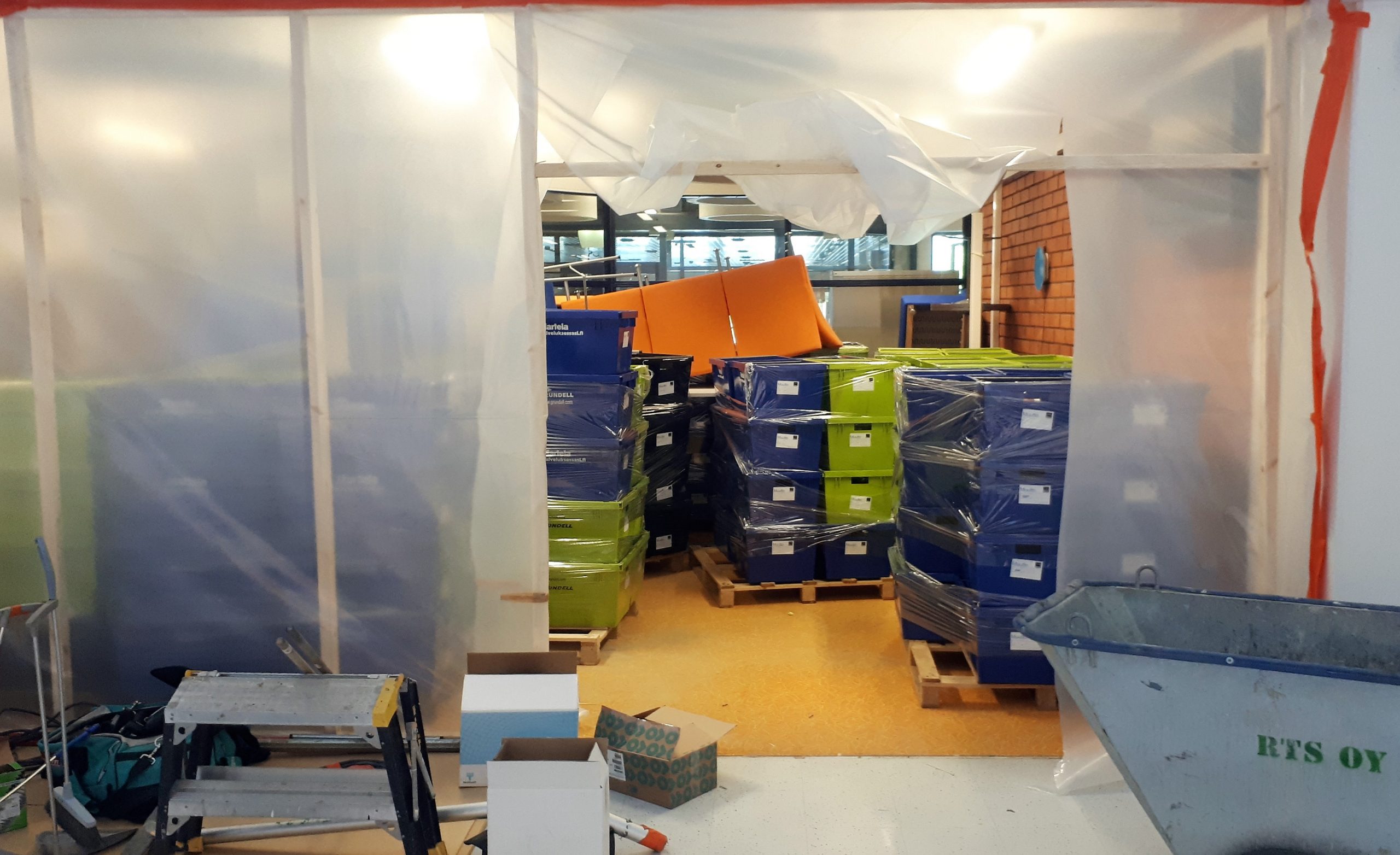 Remontti jatkuu ensi vuonna tästä. | Next year the renovation will continue from here.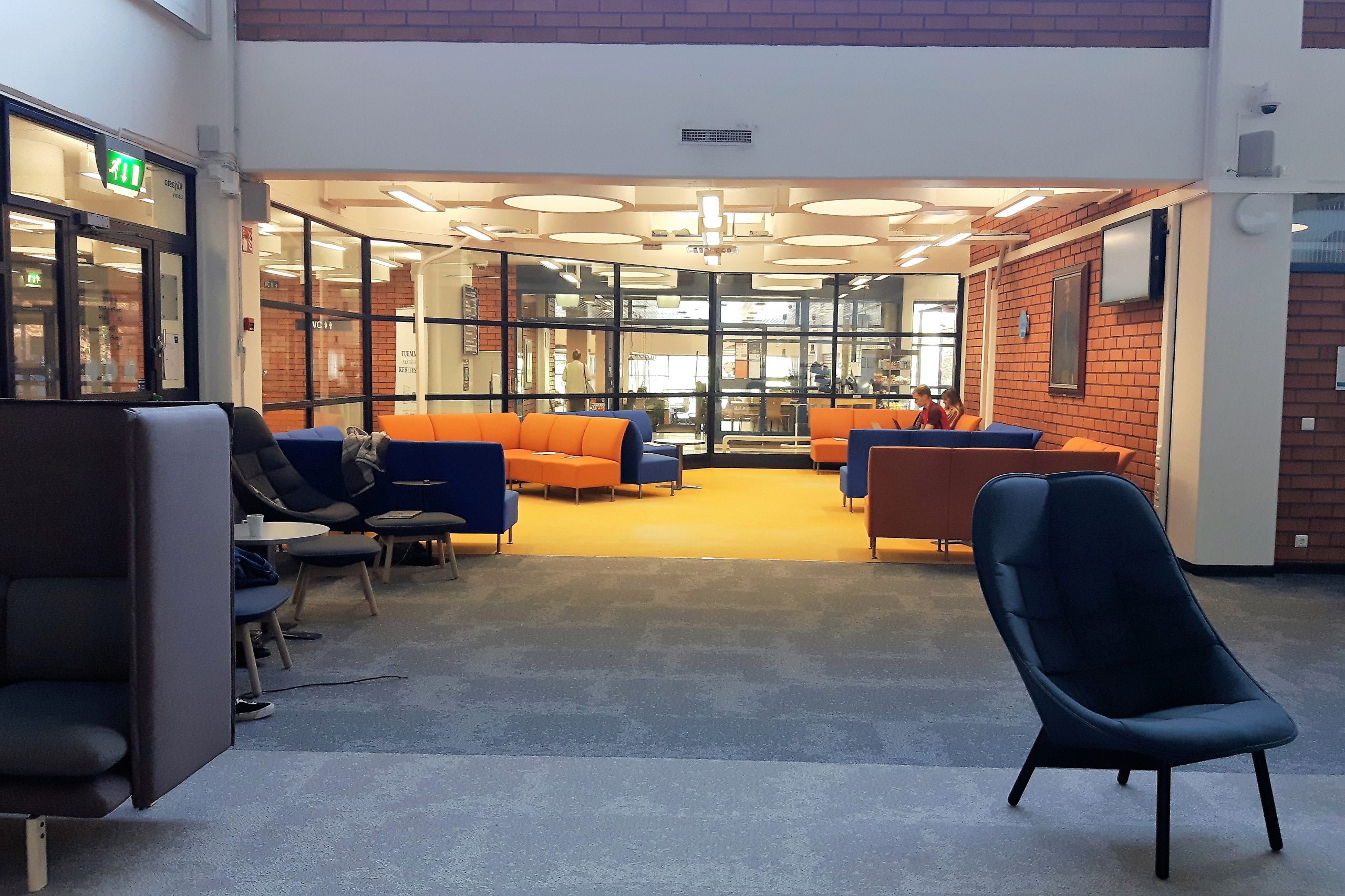 Vanhan ja uuden rajalla. | The border between old and new.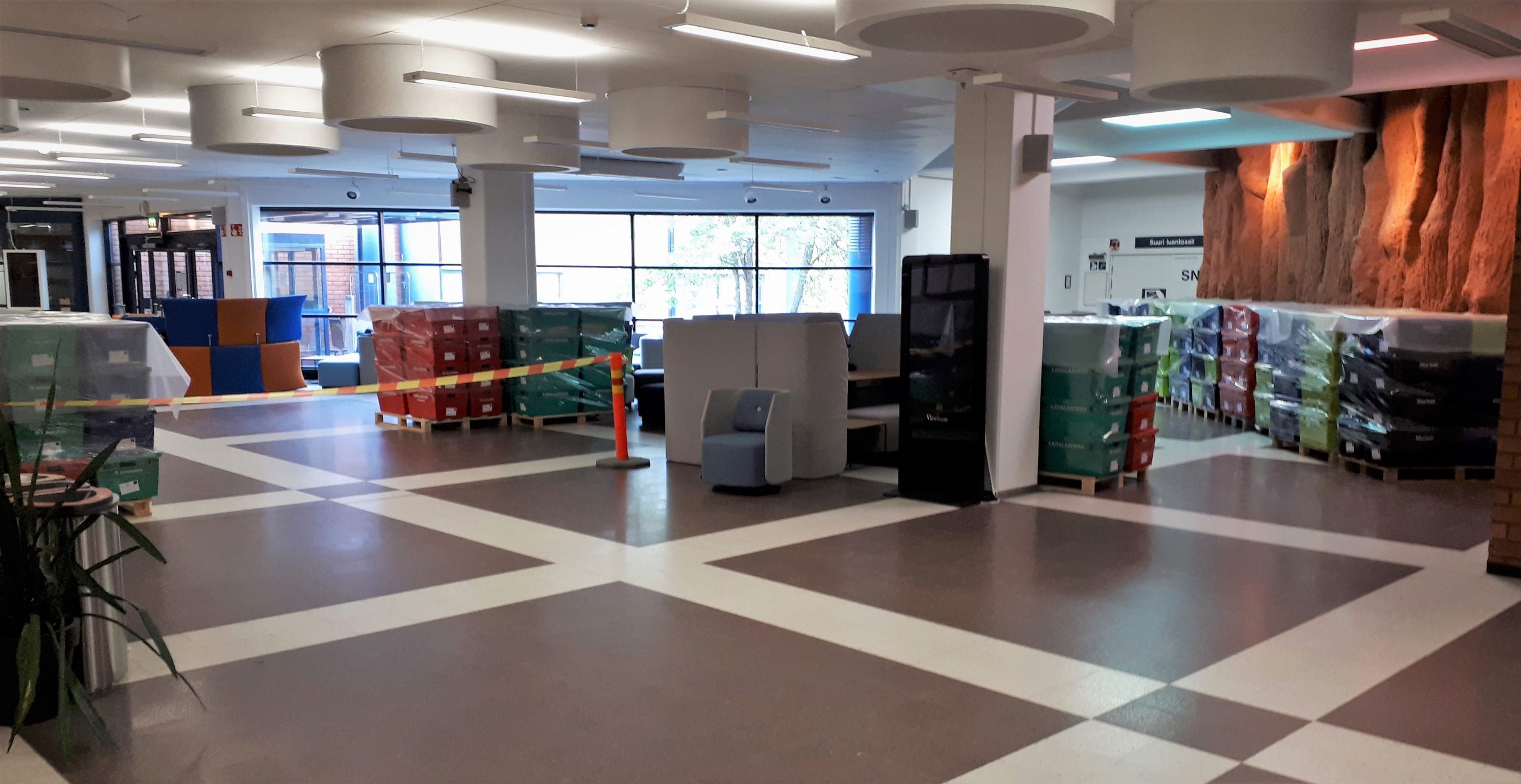 Kaikki kirjalaatikkolavat eivät mahtuneet kirjastoon, joten myös Snellmanian pääaula otettiin käyttöön. | All books could not be kept in the library. The Snellmania main hall was occupied, too.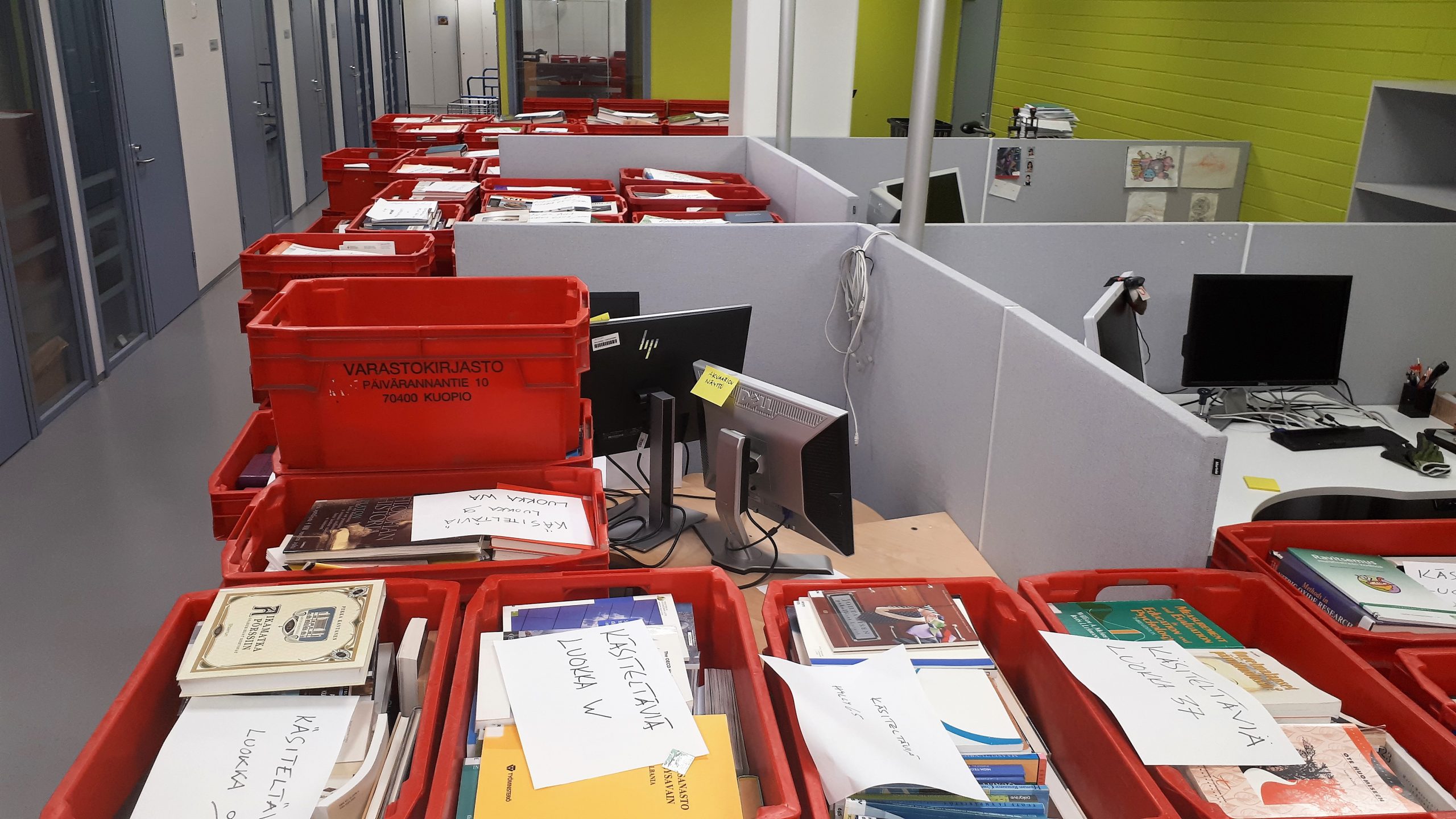 Kirjat täyttivät jopa työtilat. | Books occupied even staff booths.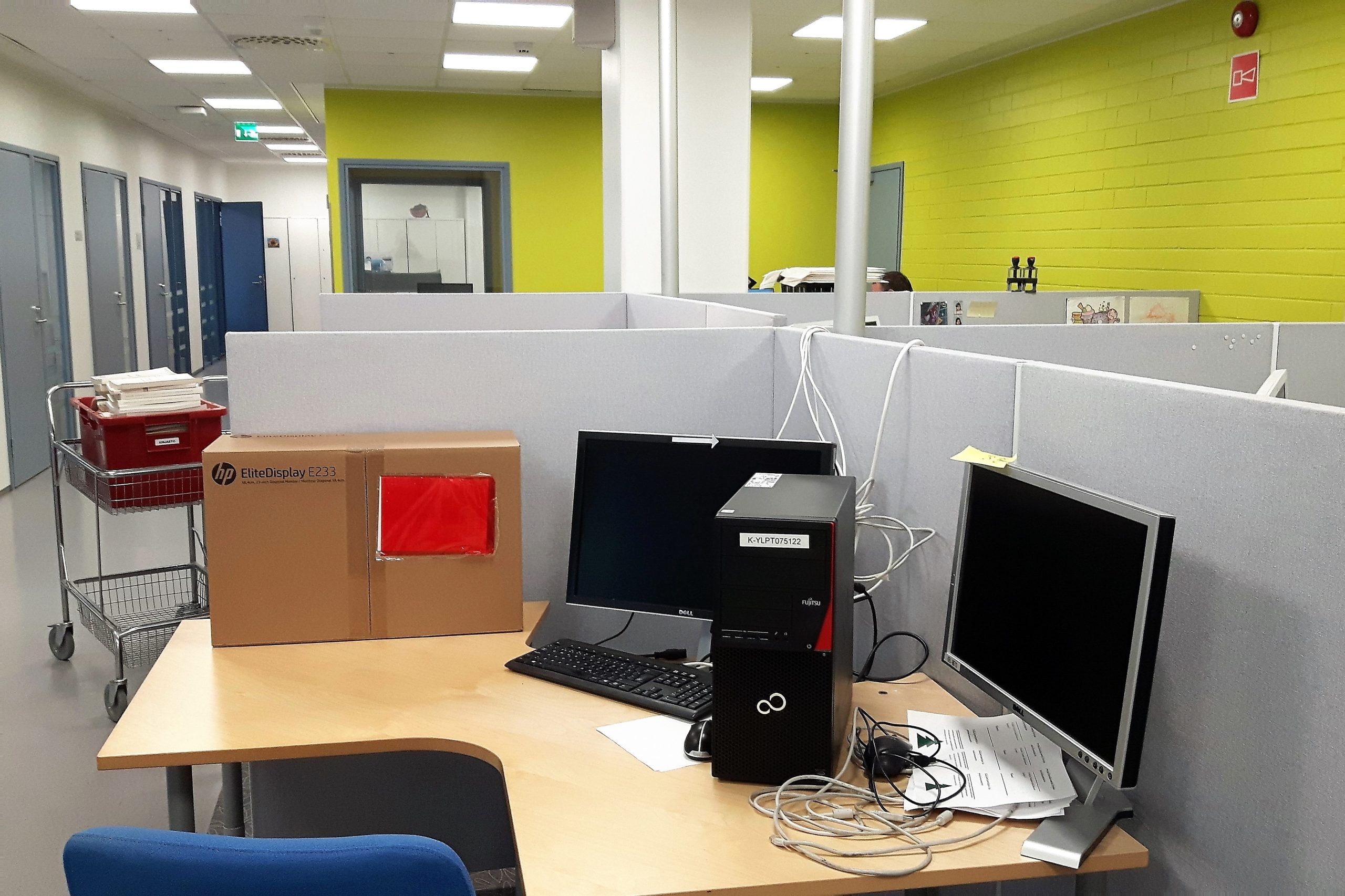 Tältä työtiloissa näyttää remontin jälkeen. | A more normal view of the booths.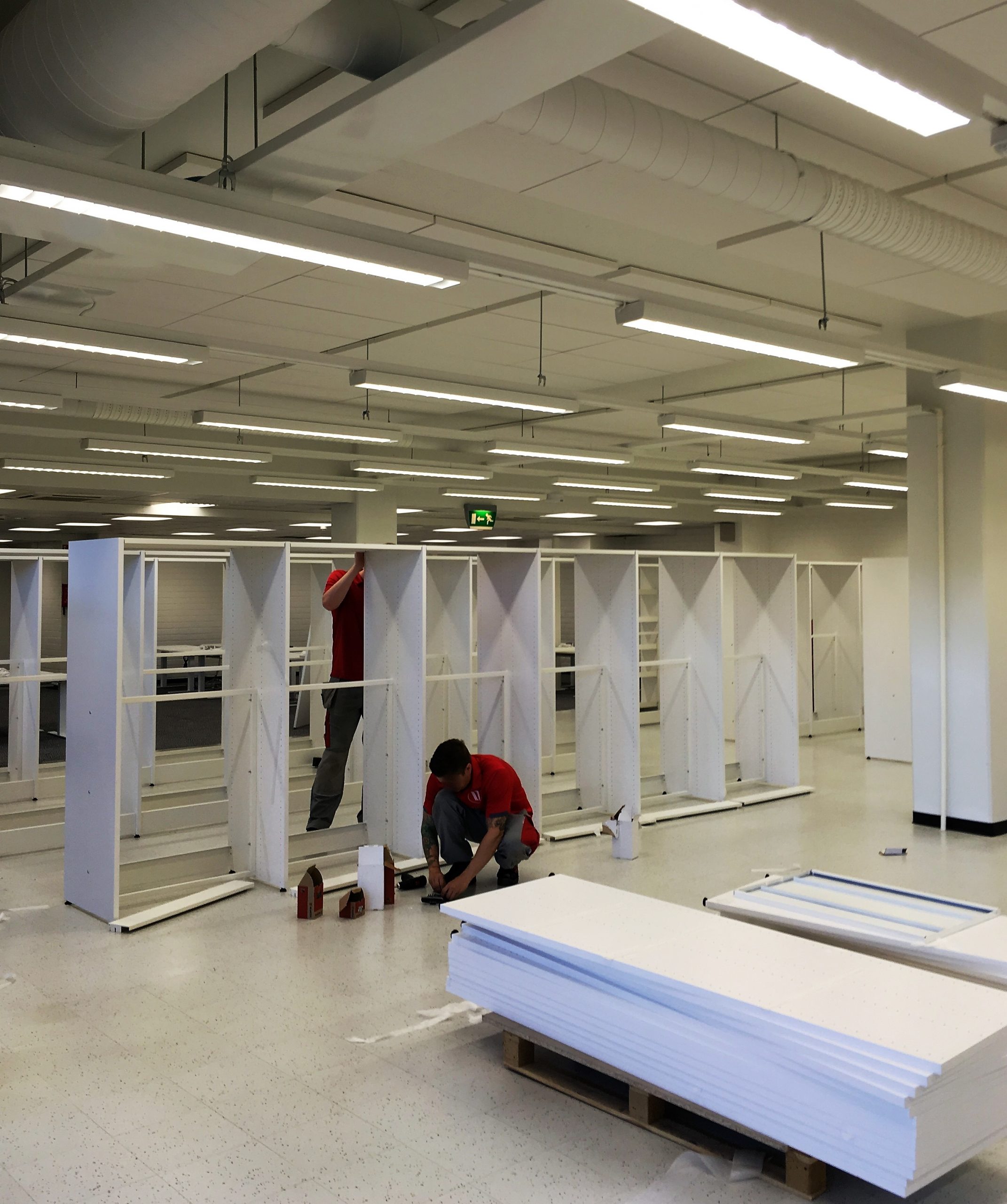 Tilalle asennettiin uudet hyllyt. | New shelves were mounted.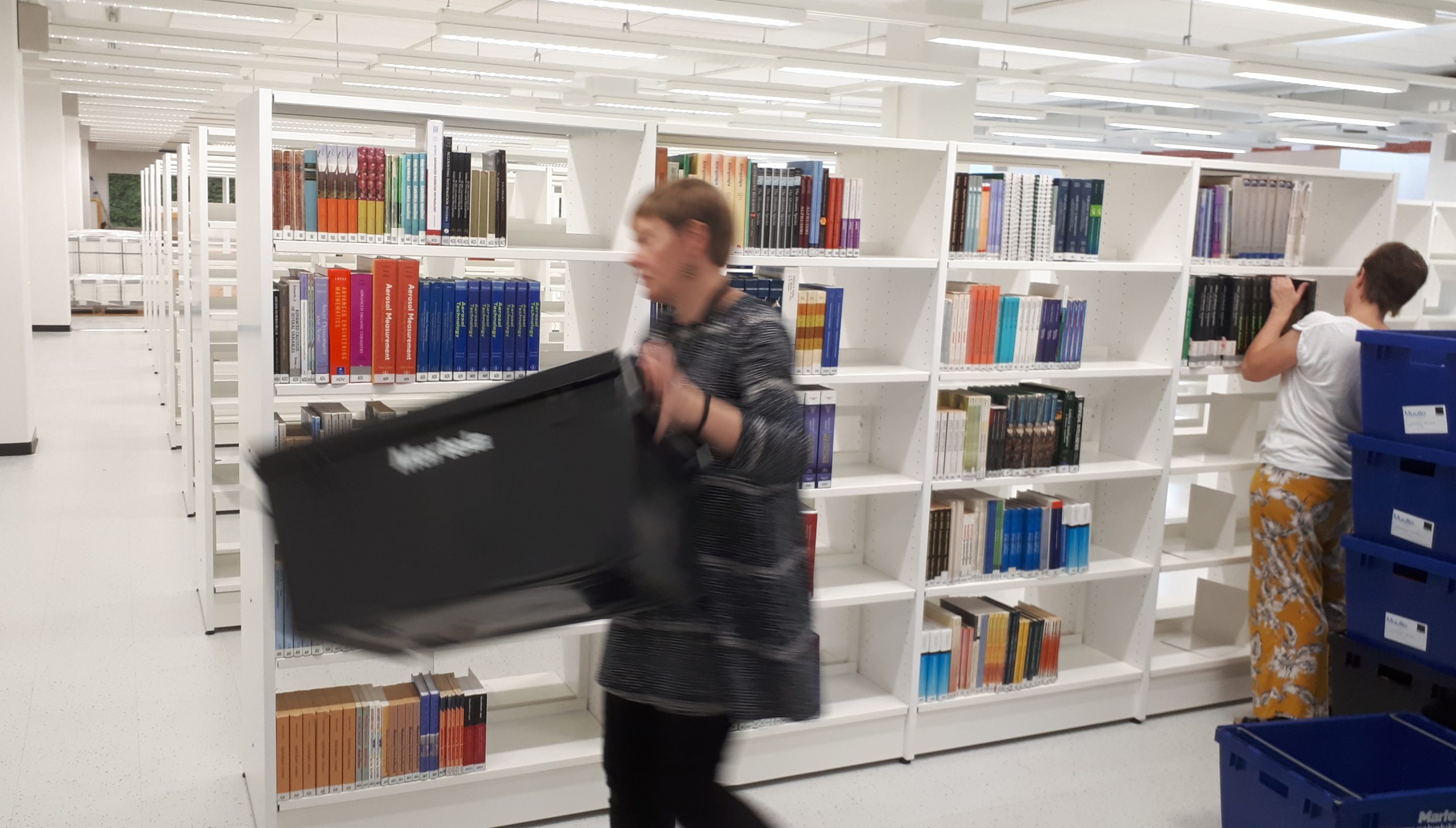 Kirjat hyllytettiin uusiin hyllyihin. Books were shelved.
Palvelupiste | Service desk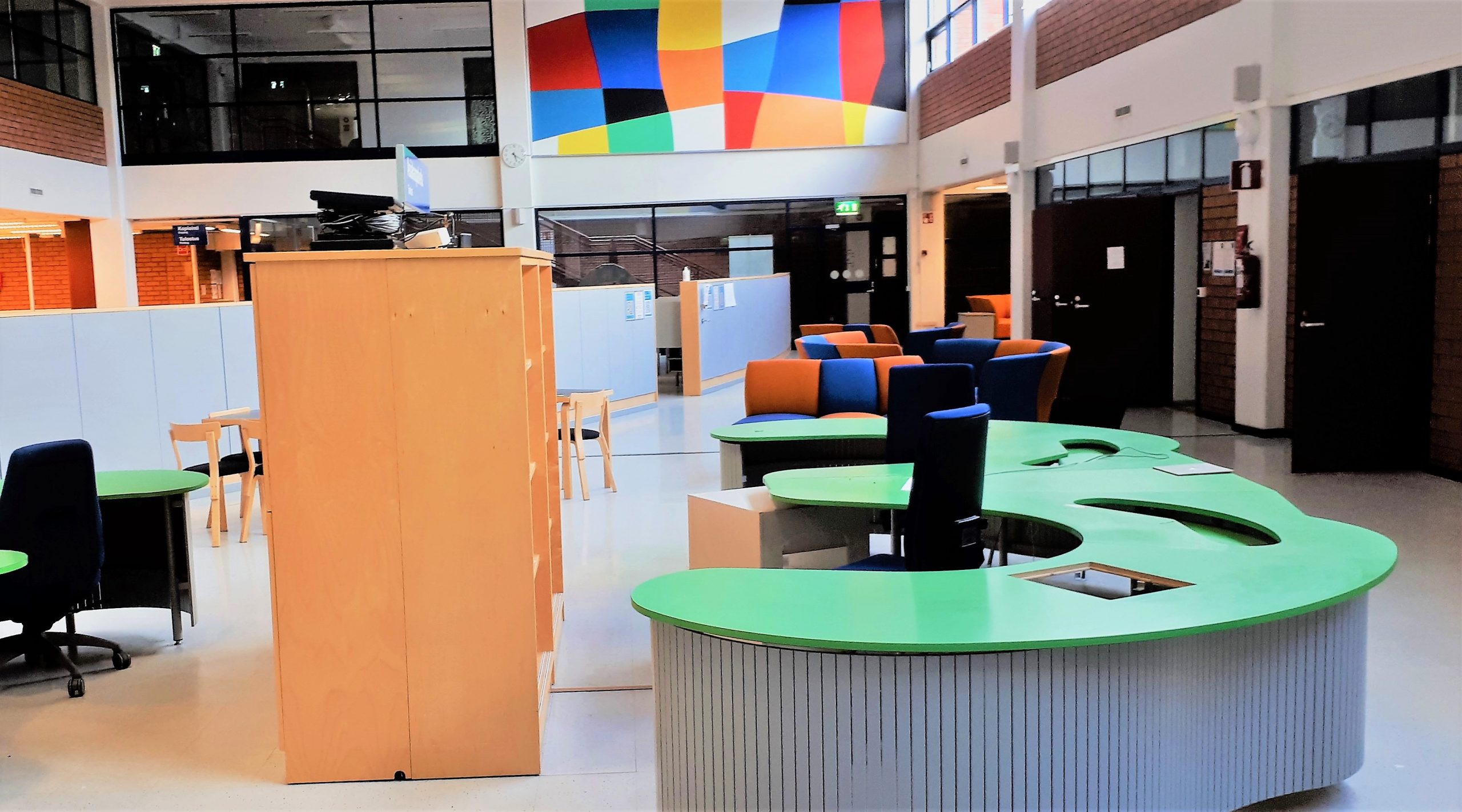 Vanha palvelupiste purettiin pois. | Old service desk was removed.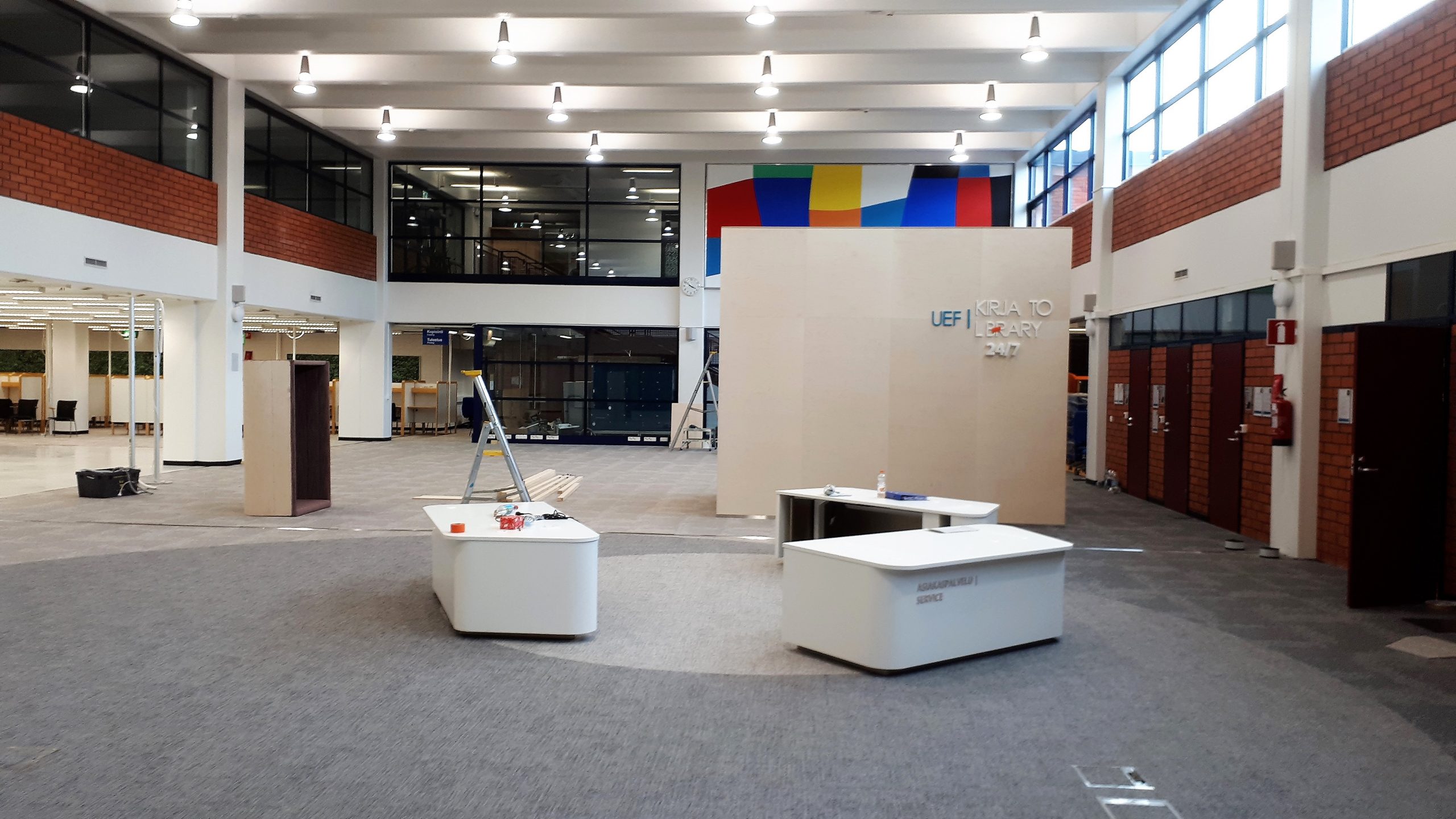 Lattia uusittiin ja palvelupisteen uudet kalusteet saapuivat. | Tilaan rakennettiin myös parvi. | The new carpet was fitted, the new desks arrived, and the balcony was built.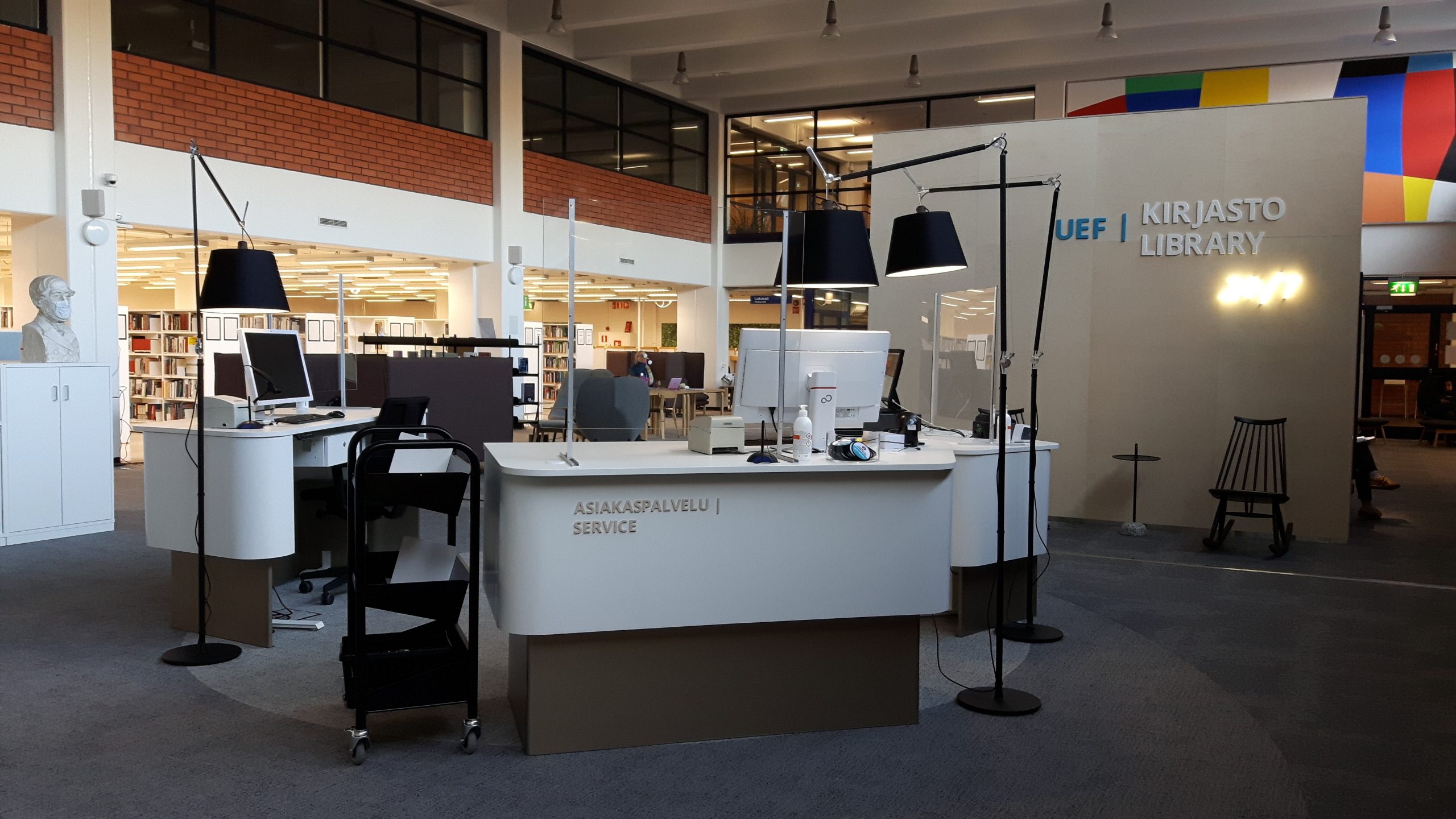 Uusi palvelupiste valmistui. | The new service desk was completed.
Kalusteet | Furniture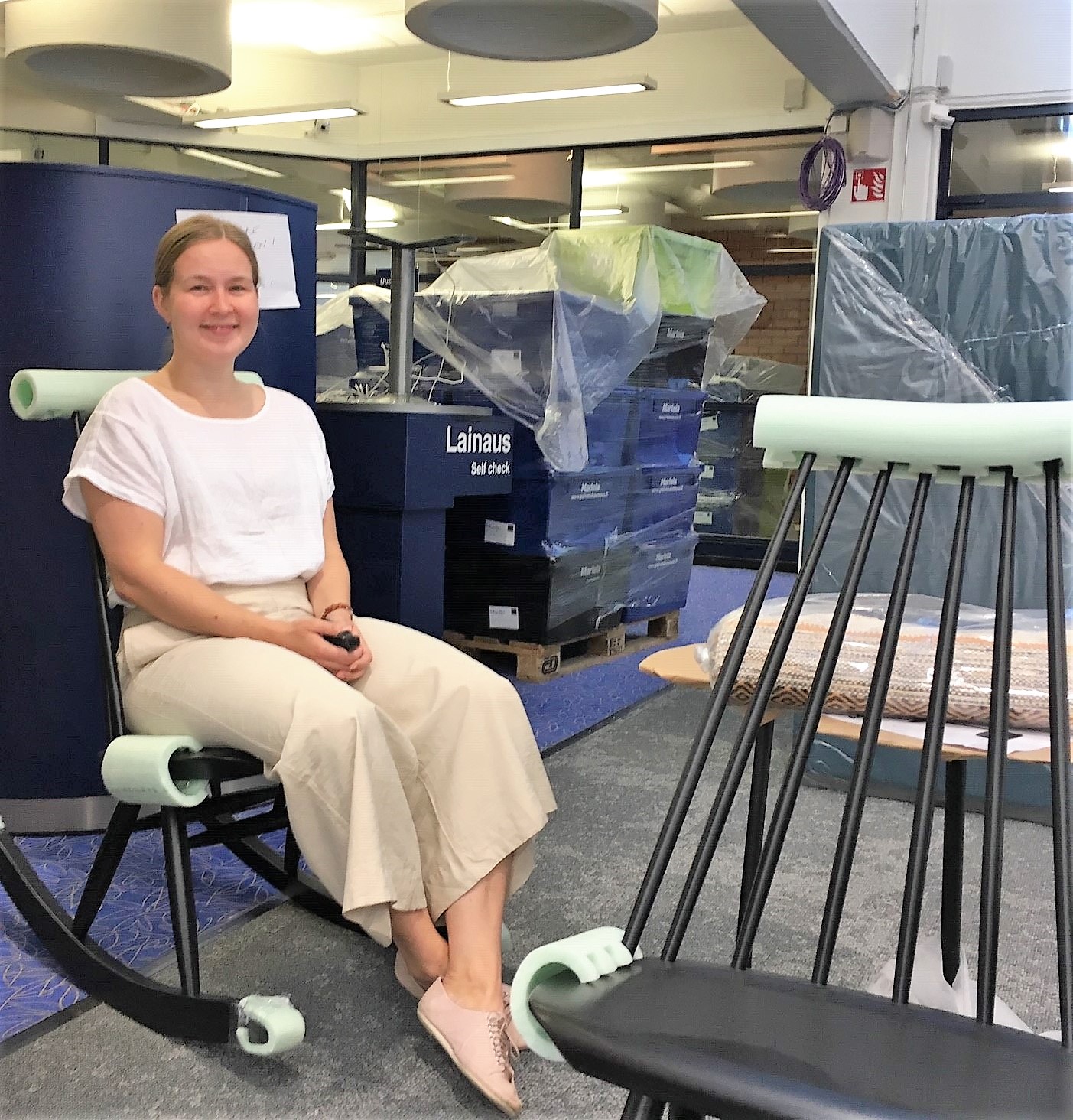 Kirjastoon saatiin monenlaisia uusia kalusteita. | The library was refurbished.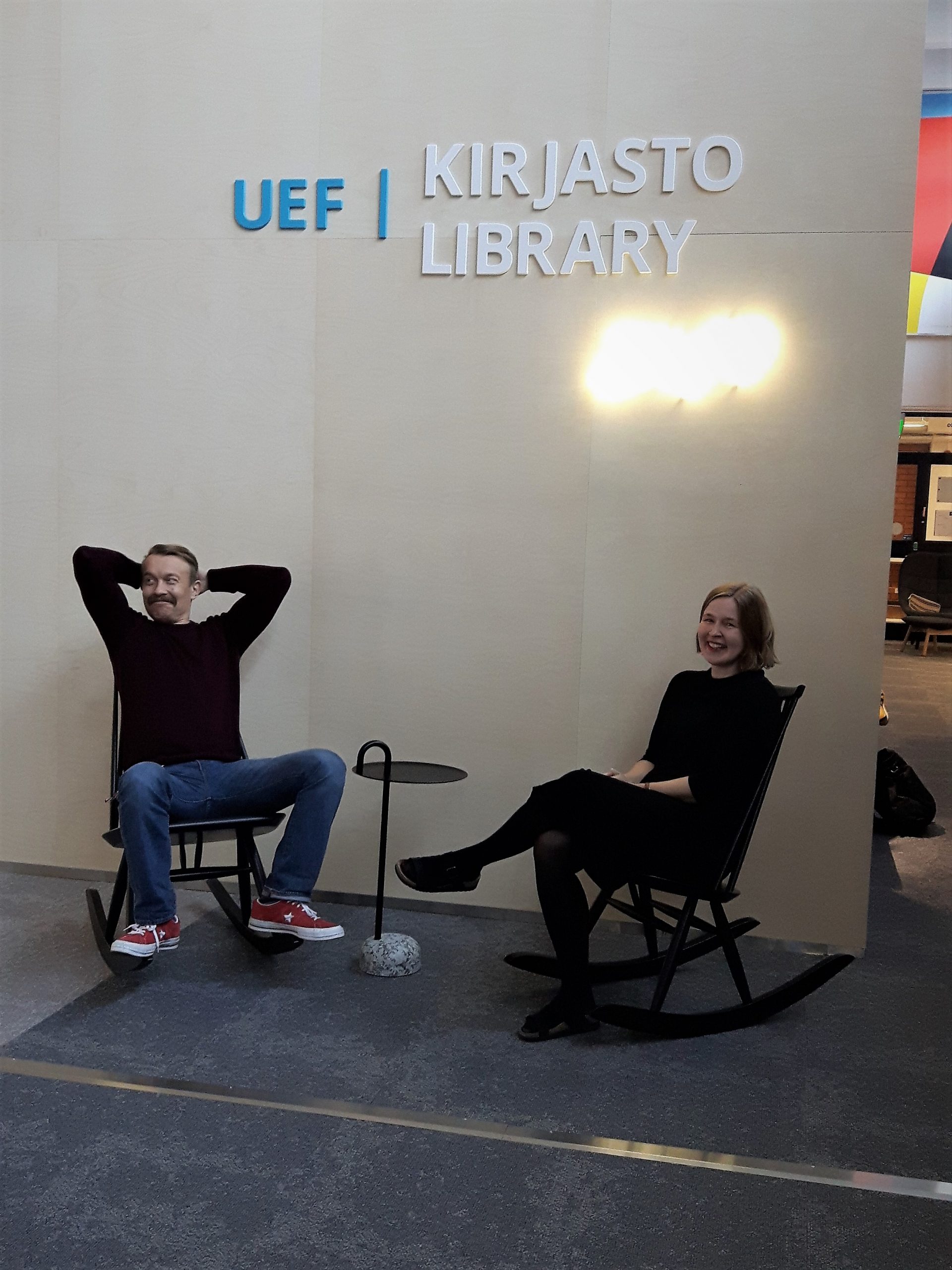 Henkilökunta testaa uusia istuimia. | Testing new seats.
Parvi | Balcony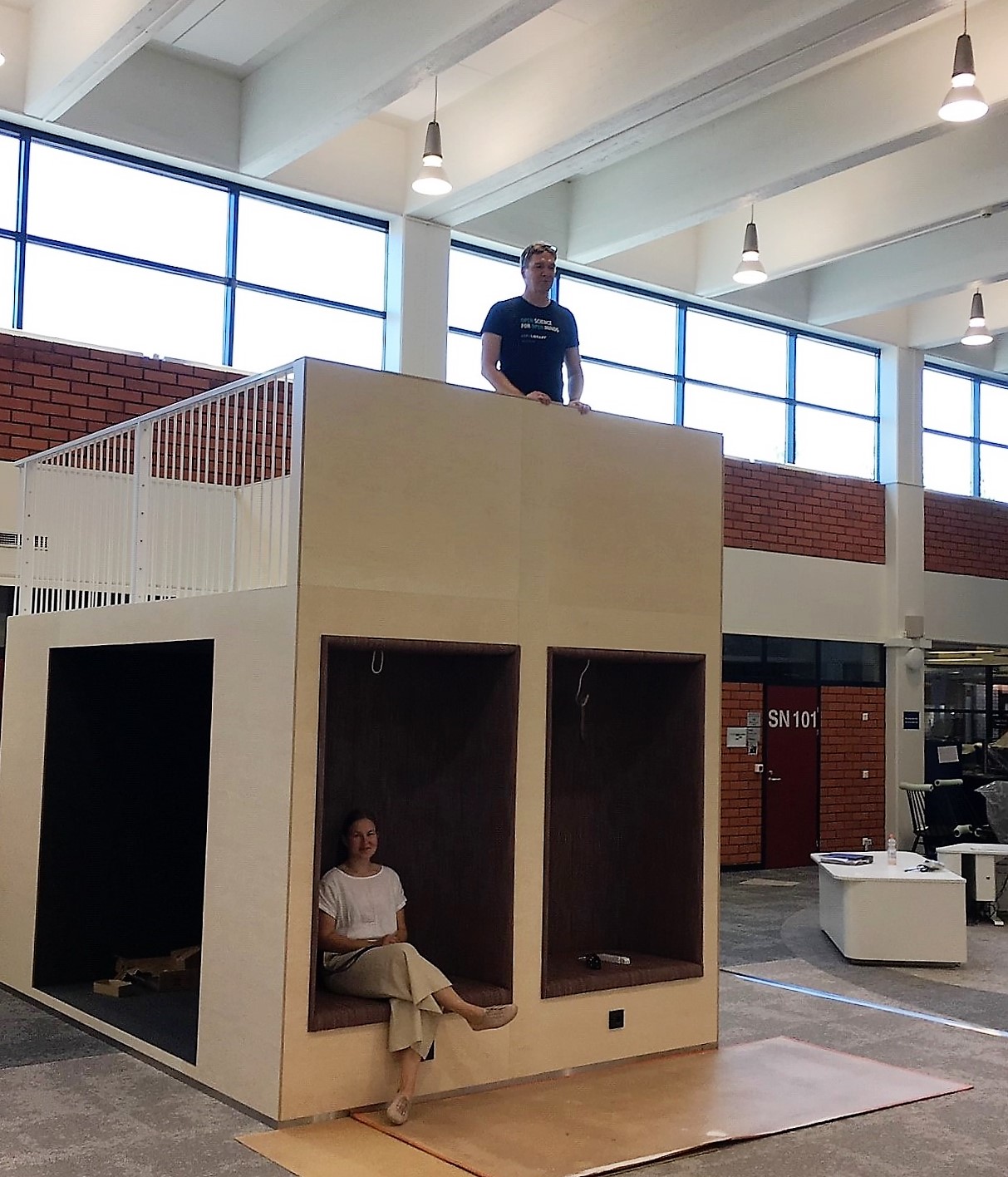 Parvi rakenteilla. | Balcony under construction.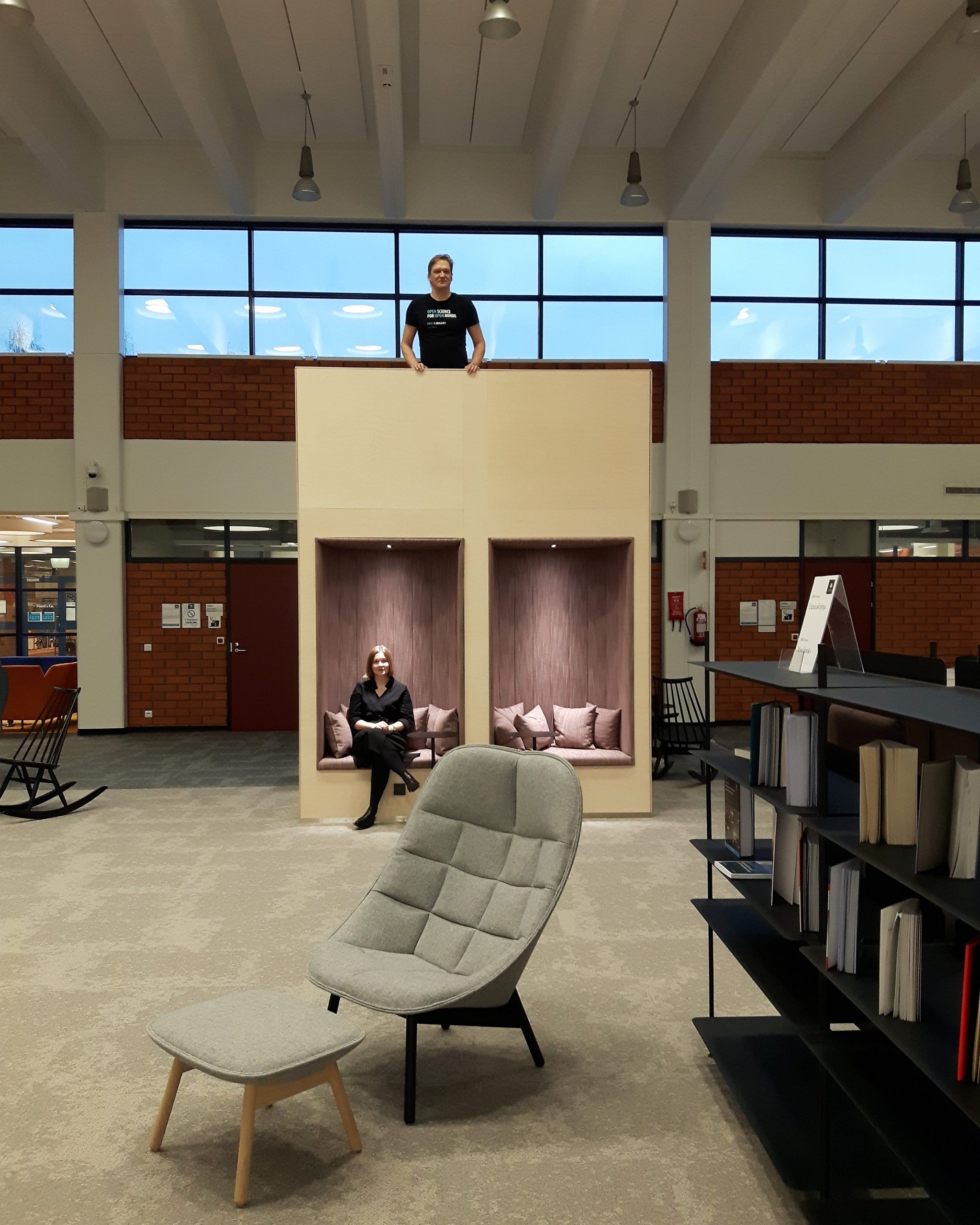 Parvelta näkee koko kirjaston. Parvessa ja parvella on mukavia istuimia. | The whole library can be seen from the balcony. It has comfy chairs both on top and inside.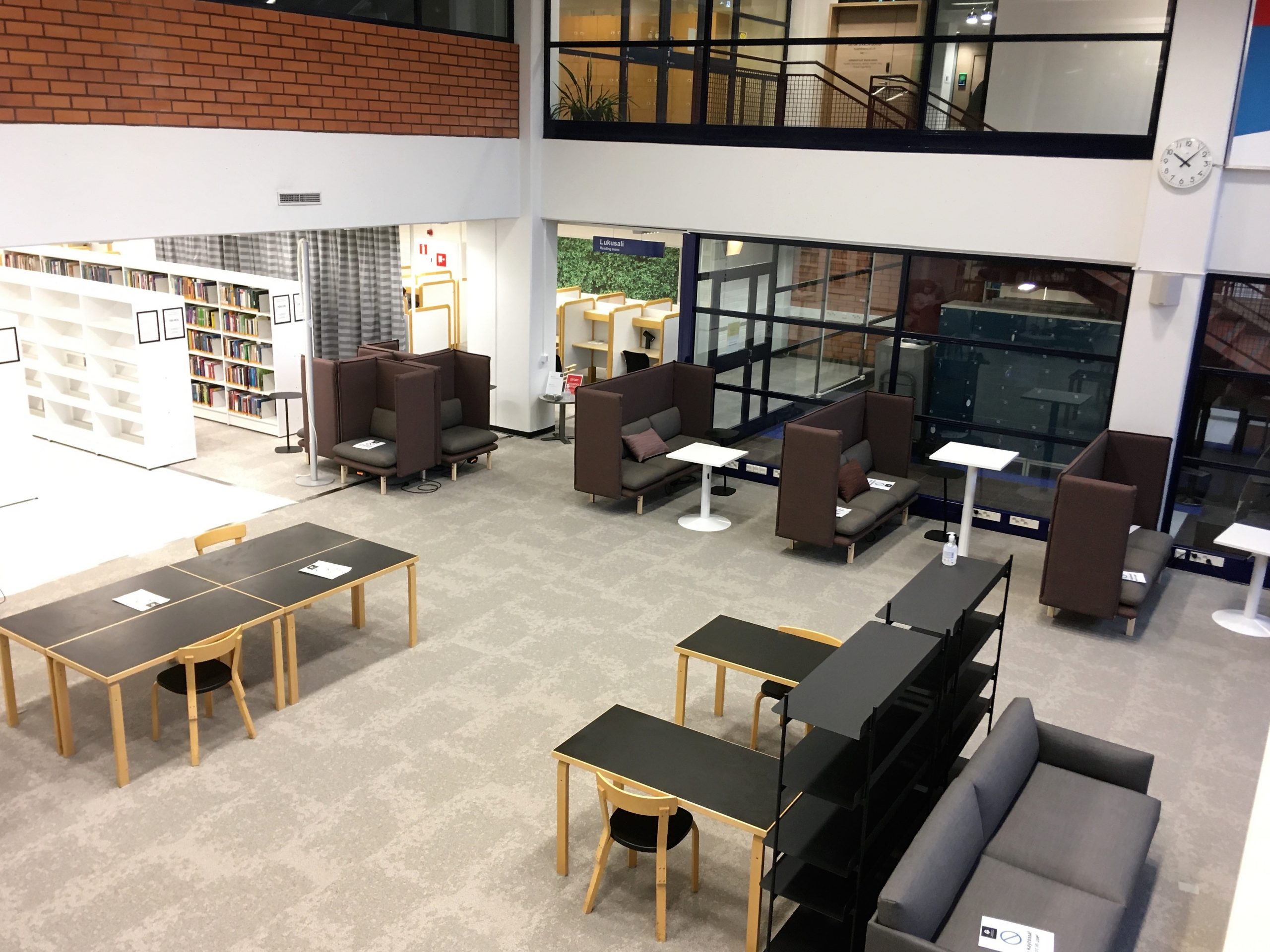 Näkymä parvelta. | View from the balcony.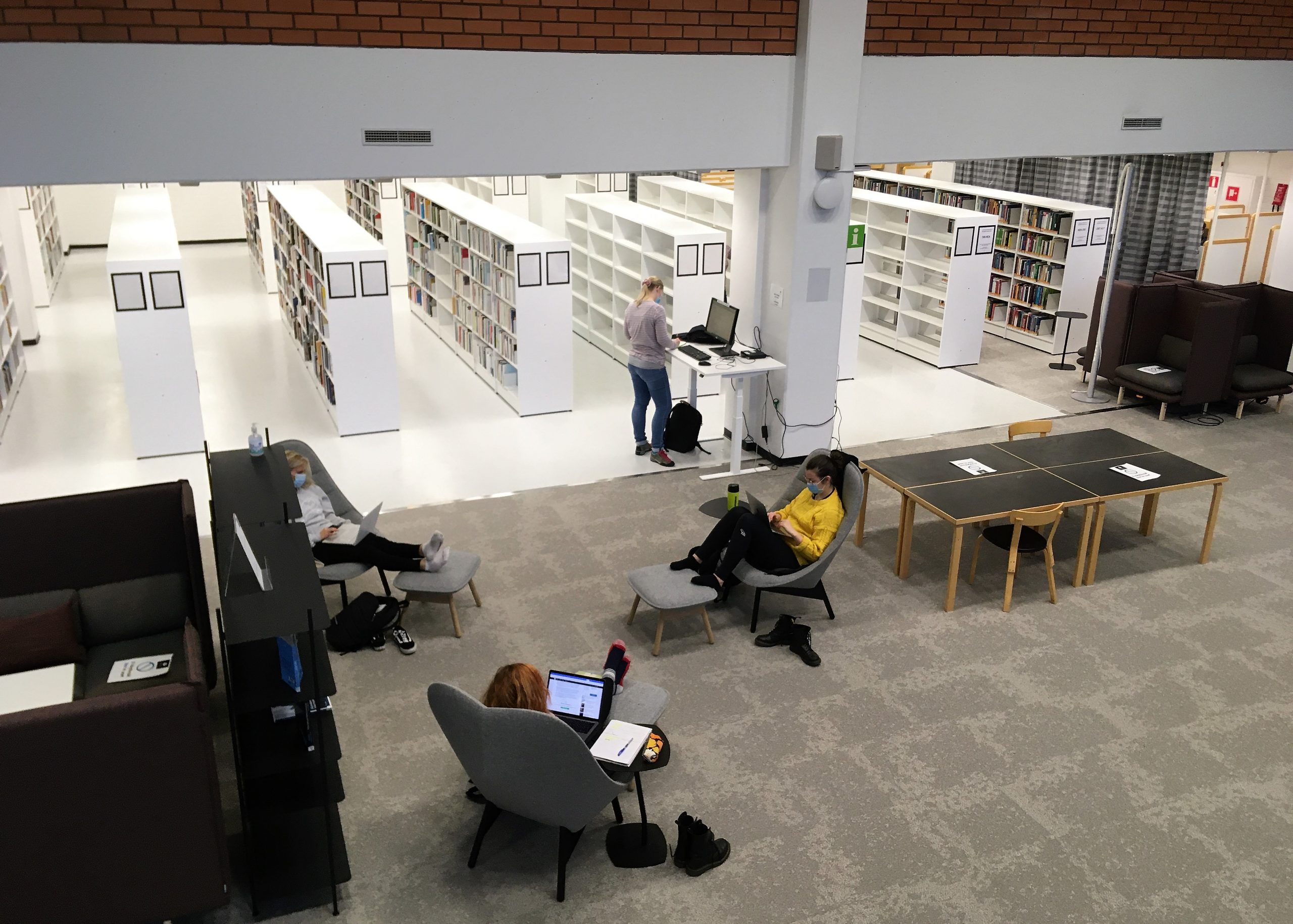 Näkymä parvelta. | View from the balcony.
Yleisnäkymä | Panorama

Kirjastosali remontin aikaan. | Library during the renovation work.

Kirjastosali kalustamisen aikaan. | Library during the refurbishing.

Kirjastosali remontin jälkeen. Näkymä henkilökunnan sisäänkäynniltä.| Library after the renovation. View from the staff entrance.

Kirjastosali remontin jälkeen. Näkymä salin takaosasta.| Library after the renovation. View from the rear of the library space.
Tervetuloa uusittuun Kuopion kampuskirjastoon! 
Welcome to the renovated Kuopio campus library!
Jarmo Saarti, kirjastonjohtaja | Library director
Arja Juntunen, palvelupäällikkö | Head of services
Tero Heiskanen, tietopalveluneuvoja | Information services advisor
Kirsi Rask, tietopalveluneuvoja | Information services advisor
Piia Pietarinen, tietopalveluneuvoja | Information services advisor
Jari Tiihonen, kirjaston palveluneuvoja | Library advisor
Asiakaspalvelut | Customer Services
Kirsi Salmi, tietoasiantuntija | Information specialist
Tietoaineistopalvelut | Collection Services
Tuulevi Ovaska, erityistietoasiantuntija | Senior information specialist
Opetus- ja tietopalvelut | Training and information services