(Please, scroll down to read in English.)
Cabells Blacklist → Predatory Reports
Tutkija! Koetko epävarmuutta etsiessäsi luotettavaa tiedelehteä artikkelillesi? Pelkäätkö lankeavasi saalistajan pauloihin? Haluatko varmistusta lehtivalinnallesi? Jos kyllä, lue tämä blogikirjoituksemme.
Uusia ja uudistettuja etuja artikkelien kirjoittajamaksuihin (APC)

Vuoden 2021 alusta on solmittu uusia sopimuksia artikkelien kirjoittajamaksueduista uefilaisille. Kokonaan uusina kustantajina mukaan tulevat Oxford University Press ja De Gruyter. Kummankin kustantajan lehdissä voi julkaista artikkeleita avoimina ilman kirjoittajamaksuja. Muutamien muiden kustantajien kanssa on uusittu vuoden vaihteessa umpeutuneita sopimuksia. Nyt artikkelien avoin julkaiseminen sujuu maksutta Elsevierin lehdissä aiemmin saadun 50 %:n kirjoittajamaksualennuksen sijasta.  Springer Naturen ja Emeraldin lehdissä artikkelien avoin julkaiseminen säilyy maksuttomana edelleen. Tutustu tarkemmin kustantajakohtaisiin ohjeisiin ja lehtivalikoimiin edellä olevista kustantajalinkeistä.
Sopimusneuvottelut jatkuvat edelleen American Chemical Societyn ja IEEE:n kanssa. Näiden kustantajien kirjoittajamaksuohjeet päivitetään UEFin kirjoittajamaksuetujen sivulle sitä mukaa kun neuvottelut on saatu loppuun. Samalta sivuilta löytyvät tiedot myös niiden kustantajien kirjoittajamaksueduista, joiden sopimuskausi on jatkunut yli vuodenvaihteen. Lisätietoja: kirjoittajamaksut@uef.fi

Itä-Suomen yliopiston kirjoittajamaksutiedot vuodelta 2020 löytyvät nyt OpenAPC-palvelusta
OpenAPC:ssa näkyvät tiedot eivät ole täysin kattavat johtuen palvelun rajoituksista, mutta antavat hyvän kokonaiskuvan vuoden 2020 kuluista. Lisätietoja viime vuoden kirjoittajamaksuista on luettavissa lähiaikoina kirjaston blogissa.
Työkalu lehtien Plan S -yhteensopivuuden tarkistamiseen
Journal Checker Tool : Plan S Compliance Validator -työkalun avulla tutkijat voivat tarkistaa onko lehden julkaisupolitiikka yhteensopiva Plan S -tavoitteiden kanssa. Työkaluun syötetään tiedot lehdestä, tutkimuksen rahoittajasta ja tutkijan affiliaatiosta. Plan S:n tavoitteena on julkisella ja yksityisellä rahoituksella tuotettujen artikkeleiden välitön ja täysi avoimuus vertaisarvioidussa tieteellisessä lehdessä.
Datatuen kehittäminen UEFissa
Kirjasto on saanut rahoitusta datatuen kehittämiseen ja hankkeeseen on palkattu kaksi datahallinnan projektisuunnittelijaa, Manna Satama ja Niina Nurmi. Tavoitteena on kehittää yliopiston datatuen palveluita toimivammaksi palvelukokonaisuudeksi. Hankkeessa palveluprosesseja tullaan testaamaan pilottikohteilla. Hanke kestää yhden vuoden.
Tutkitun tiedon teemavuosi ja avoimuus
Tutkitun tiedon teemavuoden 2021 aikana käydään keskustelua tieteestä ja tutkimuksesta, johon avoimuuden näkökulmasta nostetaan esiin avoimuuden hinta. Teemavuosi on opetus- ja kulttuuriministeriön, Suomen Akatemian ja Tieteellisten seurain valtuuskunnan yhteinen hanke.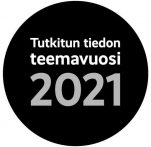 Aineiston avaaminen tai anonymisointi? Saalistajajulkaisut? Tutkimuksesta tietokirja? FAIR, HTK, PlanS, ORCID? Yritysyhteistyö? Somedatan käyttö?
Nämä ja lukuisat muut aiheet tutkimuksen koko elinkaarelta löydät Vastuullisen tieteen artikkeleista. Vastuullisen tieteen artikkelit ovat osa Tutkitun tiedon teemavuotta 2021.
Suomi lanseerasi kansallisen EOSC-foorumin
Opetus- ja kulttuuriministeriö (OKM), Suomen akatemia (AKA), Tieteellisten seurain valtuuskunta (TSV) ja CSC – Tieteen tietotekniikan keskus Oy lanseerasivat 25.1.2021 kansallisen EOSC-foorumin, joka on tarkoitettu EOSC:n eli eurooppalaisen tiedepilven (European Open Science Cloud) suomalaisille sidosryhmille. Suomen EOSC-foorumin englanninkielinen nimi on the EOSC Finnish Forum (EOSC-FF) ja ilmoittautuminen jäseneksi on nyt auki. Lue lisää kansallisesta EOSC-foorumista.
Open Research Europe (ORE)
Euroopan komission käynnistämä uusi julkaisualusta tarjoaa Horisontti 2020 -puiteohjelman tuensaajille ja heidän yhteistyökumppaneilleen helpon ja laadukkaan väylän julkaista Horisontti 2020 -puiteohjelman rahoittamaa tutkimusta ilman kustannuksia ja noudattaen komission avointa saatavuutta koskevia toimintaperiaatteita.
SSHOC: An Open Cloud for Social Sciences and Humanities
SSHOC:n tavoitteena on luoda yhteiskuntatieteille ja humanistisille tieteille avoin eurooppalainen pilviekosysteemi.
INOS: Integrating Open and Citizen Science Into Active Learning Approaches in Higher Education
Euroopan unionin Erasmus+ -ohjelmasta rahoitetun INOS-hankkeen tavoitteena on nykyaikaistaa korkeakoulujen opetussuunnitelmia kansalaistoiminnan avulla.
Linjaukset ja tutkijan työ
Tieteellisten seurain valtuuskunnan kehittämispäällikkö Henriikka Mustajoki pohtii avoimen tieteen kansallisen linjaustyön suhdetta käytännön tutkimukseen. Lue juttu Avoin tiede -sivustolta.
Avoimen tieteen palkinnonsaajat 2020 haastattelussa
Avointiede.fi -sivustolla julkaistaan vuoden 2020 avoimen tieteen palkinnonsaajien haastatteluja. Sarjassa on ilmestynyt kansallisen avoimen tieteen palkinnon 2020 saaneen yliopistonlehtori Jari Larun (Oulun yliopisto) haastattelu Ei guru, vaan Laru.
Ehdota suomalaisia avoimen oppimisen edistäjiä
Oppimisen avoimuuden asiantuntijaryhmä etsii ehdotuksia, ketkä tai mitkä suomalaisen korkeakoulu- ja tutkimusyhteisön henkilöt tai projektit ansaitsisivat kansainvälisen Open Education Award for Excellence -palkinnon. Ehdotuksia voi lähettää 19.3.2021 asti.
TSV:n Tiederadio
Keväällä 2021 Tiederadiossa lanseerataan uusi Avoimesti tieteestä -podcast ja julkaistaan uusia jaksoja Tiedekirjan ja Tiedeklubien podcastsarjoista. Kevään podcastien aiheita ovat muun muassa avoimet tutkimusaineistot, kalastus kivikaudella ja tietokirjallisuuden uudet tuulet.
Tieteellisten seurain valtuuskunnan (TSV) podcastit löytyvät Tiederadio-kanavalta SoundCloudista. Tulevaisuudessa Tiederadio laajenee myös muille podcastalustoille. TSV on julkaissut Tieteen päivien podcasteja vuodesta 2017 ja Tiedeklubipodcasteja vuodesta 2019. Viime vuoden lopulla lanseerattiin Tiedekirjan podcastsarja ja pian päästään kuulemaan podcasteja myös avoimesta tieteestä.
Koulutuksia, webinaareja, verkkotapahtumia ja työpajoja
Iris.ai – valjasta tekoäly käyttöön Open Access -tutkimuksen kartoittamiseen, työpaja 3.3.

Iris.ai tarjoaa uudenlaisen tavan tieteellisen tiedon löytämiseen. Voit kokeilla tiedonhakua esim. hyvän artikkelin DOI-linkillä tai tiivistelmätekstillä, voit myös itse määritellä tutkimusongelman 300-500 sanalla. Iris.AI auttaa jäsentämään tietoa tutkimusongelman ympärillä ja rakentaa tutkimuskartan yli 100 miljoonan tutkimusartikkelin joukosta. Artikkelit jäsentyvät aihealueittain. Aiheen tarkennusta jatketaan Premium-versiossa. Iris.ai koostuu kahdesta työkalusta: Exploration-työkalu etsii tieteellistä tietoa ja patentteja ja Focus-työkalu organisoi löydettyjä artikkeleita ja luo tarkkoja lukulistoja. Iris.ai hyödyntää tiedonhaussa avoimia tutkimusartikkeleita sisältävää Core-tietokantaa, PatentsView-patenttitietokantaa sekä PubMed-tietokannan sisältöä. Perusversio on kaikille avoin, Premium-version käyttö vaatii palveluun rekisteröitymisen uef.fi, student.uef.fi tai kuh.fi -sähköpostiosoitteella.

Osallistu maksuttomaan englanninkieliseen koulutukseen: Online-työpaja ke 3.3. klo 11-13 työkalua jo käyttäneille. Vaikket pääsisi paikalle, kannattaa ilmoittautua mukaan, sillä työpaja tallennetaan ja saat tallenteen myöhemmin sähköpostiisi. Iris.ai-työkalujen käyttöön voi tutustua myös kuukausittain järjestettävissä avoimissa työpajoissa ja Iris.ai Q&A monthly session -tapahtumissa.
Fairdata-palvelut TKI-aineistojen hallinnassa, webinaari 11.3.


CSC:n järjestämässä webinaarissa kerrotaan, miten IDA-säilytyspalvelu, Qvain-kuvailutyökalu ja Etsin-hakupalvelu tekevät aineistostasi löydettävän, saavutettavan, yhteentoimivan ja uudelleenkäytettävän. Webinaarissa opastetaan myös tarkemmin Fairdata-palveluiden käyttöä. Webinaarin Zoom-linkki
Etiikan päivä 2021, webinaari ja striimaus 16.3.


Etiikan päivän 2021 teemana ovat tutkittavan oikeudet. Keskusteluissa käsitellään sekä tutkittavan oikeutta tulla tutkituksi että myös ihmisen oikeutta päättää itse siitä, mitä tietoja haluaa itsestään antaa. Webinaarin järjestää Tutkimuseettinen neuvottelukunta (TENK) yhteistyössä kansallisten eettisten neuvottelukuntien kanssa. Webinaari järjestetään Zoom-yhteydellä. Ilmoittaudu Etiikan päivään tällä lomakkeella viimeistään 12.3. Zoom-linkki toimitetaan ilmoittautuneille sähköpostitse päivää ennen seminaaria. Seminaaria on myös mahdollista seurata striiminä Tiede-tv-kanavalla (YouTube). Ohjelma striimataan vain ajalta klo 12-14.20 eikä striimin kautta ole mahdollista osallistua keskusteluun. Striimiin seuraaminen ei vaadi ilmoittautumista. Videotallenne jää katsottavaksi 14 vuorokauden ajaksi.
Tietoarkisto ja CESSDAn palvelut, webinaari 17.3.


Mistä löydät eurooppalaisia yhteiskuntatieteellisiä tutkimusaineistoja? Mitä aputyökaluja CESSDA tarjoaa metadatan tekemiseen? Miten tutkimusaineisto tulisi kuvailla? Maksuton suomenkielinen tilaisuus Tietoarkiston kirjastoyhdyshenkilöille, avoimen tieteen ja tutkimuksen datapalveluverkostolle ja kaikille tutkimusaineistojen tuottajille, hallinnoijille ja säilyttäjille. Lisätietoja, ohjelma ja ilmoittautuminen.
Avoimen tieteen kevättyöpaja 18.3.

Työpajapäivän tarkoituksena on vastata avoimen tieteen asiantuntijaryhmien ja työryhmien tarpeeseen työstää asioita yhdessä. Asiantuntija- ja työryhmien omissa osuuksissa keskitytään käytännön tekemiseen.
Mitä tutkimusaineiston avaaminen vaatii? webinaari 25.3.
Helsingin yliopiston datatuki järjestää avoimen webinaarin, jossa neljä suomalaista datapalvelua esittelevät data-arkistojaan ja tarkastelevat tutkimusdatan avaamiseen liittyviä kysymyksiä. Webinaari järjestetään 25.3.2021 klo 13-15 Zoomissa. Päivän ohjelma.
Avoimeen oppimiseen ja opetukseen – työkaluja ja hyviä käytäntöjä avointen oppimateriaalien ja etäopetuksen haltuunottoon, webinaari 14.4.

Miten teet opetuksestasi avoimempaa ja saavutettavampaa? Miten otat haltuun etäopetuksen hyvät käytännöt ja avoimet oppimateriaalit sekä hyödynnät niihin liittyviä palveluita? Entä mitä apua opetustyöhön ja avointen oppimateriaalien tekemiseen saat kansallisesti laadittavista suosituksista ja ohjeista? Oppimisen avoimuuden asiantuntijaryhmän järjestämän verkkotapahtuman kohdeyleisönä ovat opettajat, oppimateriaalien tekijät ja opetuksen tukipalvelut.
Ohjelma (alustava)
Ilmoittautuminen viimeistään 7.4.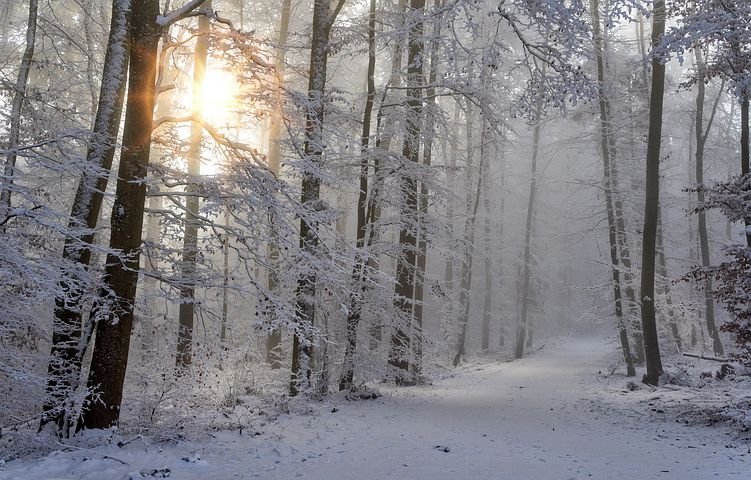 Cabells Blacklist → Predatory Reports
Researcher! Do you feel uncertain when searching for a reliable scientific journal for your article? Are you afraid of falling into the traps of a predator? Do you want confirmation of your journal selection? If yes, read this UEF Library blog post.
New and renewed article processing charge (APC) benefits
New agreements concerning benefits for article/author processing charges for UEF researchers have been made since the beginning of 2021. New agreements have been signed with Oxford University Press and De Gruyter. Journals by both publishers publish articles openly without article processing charges. Some agreements that expired at the New Year have been renewed with other publishers. Publishing articles is now free of charge in Elsevier journals instead of the previous 50% discount. OA publishing in Springer Nature and Emerald journal is free of charge as used to. Learn more about publisher-specific instructions and journal collections by clicking the publisher links above.
We are continuing our negotiations with American Chemical Society and IEEE. The article processing charge instructions concerning these publishers will be updated on the UEF APC pages when negotiations are finalised. The same page contains information on the APC benefits by the publishers whose agreement period has continued past the end of the year. Additional information: apcfees@uef.fi

Information on article processing charges at the University of Eastern Finland in 2020 now available in the OpenAPC service
The information displayed in OpenAPC is not exhaustive due to the service's limitations, but it does provide a good overall picture of the charges paid in 2020. Additional information on last year's processing charges will be made available on the library blog in the near future.
Tool for checking Plan S compatibility

Researchers can use the Journal Checker Tool: Plan S Compliance Validator to check whether the publication policy of a journal is compliant with the Plan S principles. Researchers only need to enter information of the journal, research funder and researcher affiliation into the tool. Plan S strives at immediate and complete openness of privately and publicly funded articles in peer-reviewed scientific journals.
Developing data support at UEF
The library has received funding for developing data support services, and the project has been able to hire two data management project planners, Manna Satama and Niina Nurmi. The objective is to improve the UEF data support services and create a more functional service entity. The project will test service processes using pilot targets. The project period is one year.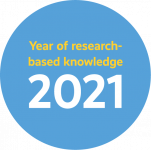 Openness and the Year of Research-Based Knowledge

The 2021 Year of Research-Based Knowledge will see discussions about science and research highlighting the price of openness from the point of view of openness. The themed year is a joint project by the Ministry of Education and Culture, the Academy of Finland and the Federation of Finnish Learned Societies.
Opening up or anonymising material? Predator publications? Studies into non-fiction books? FAIR, good scientific practice, PlanS, ORCID? Corporate cooperation? Using social media data?
You can find these and countless other themes throughout the life cycle of research in the article collection on the Responsible Research website. The Responsible Research articles are part of the Year of Research-Based Knowledge 2021.
Finland launches its national Forum for the EOSC
Finland's Ministry for Education and Culture (OKM), Academy of Finland (AKA), the Federation of Finnish Learned Societies (TSV) and CSC – IT Center for Science Ltd. on Monday 25 January 2021 launched the country's forum for the European Open Science Cloud: the EOSC Finnish Forum (EOSC-FF). Subscriptions to the Forum are now open. Read more about the EOSC Finnish Forum.
Open Research Europe (ORE)
The new publishing platform established by the European Commission, offering parties funded by the Horizon 2020 Framework Programme and their cooperation partners a convenient, high-quality platform to publish research funded by the Horizon 2020 Programme free of charge and in compliance with the open access policies of the Commission.
SSHOC: An Open Cloud for Social Sciences and Humanities
The objective of the SSHOC is to create an open European cloud ecosystem for social sciences and humanities.
INOS: Integrating Open and Citizen Science Into Active Learning Approaches in Higher Education
The objective of the INOS project, funded by the European Union Erasmus+ programme, is to modernise the curricula of institutes of higher education through civic activity.
Policies and research work (only in Finnish)
Henriikka Mustajoki, the head of development at the Federation of Finnish Learned Societies, discusses the relationship between national open science policy work and practical research.
The 2020 Open Science Award recipients interviewed (only in Finnish)
Interviews of the recipients of the 2020 Open Science Award will be published on the Avointiede.fi website. An interview with university lecturer Jari Laru (University of Oulu), who received the Open Science Award in 2020, "Ei guru, vaan Laru", has previously been published in the series.
Suggest Finns for the Open Education Award for Excellence
Finnish expert group on open learning is looking for suggestions on individuals or projects in the Finnish higher education and research community for the International Open Education Award for Excellence. Suggestions can be sent until March 19, 2021.
Tiederadio podcasts

The Federation of Finnish Learned Societies publishes podcasts. The channel called Tiederadio is in Soundcloud. In spring 2021 the topics will include e.g. open research data.
Upcoming courses, webinars, online events and workshops
Iris.AI – an artificial intelligence tool for Open Access papers, online workshop 3 March
Find a new way to search research on your topic. The Iris.ai products are process tools aimed specifically at researchers in the early phase of a new project. Iris.ai's Explore and Focus tools semi-automate the research landscape mapping – speeding up the literature discovery and review phase of your research process. Iris.ai is connected to an OA aggregator CORE, PubMed and PatentsView. Iris.ai offer basic functionalities for free for individual registered users. Using the uef.fi, student.uef.fi or kuh.fi -email address to access all the Iris.ai premium features.
Join the free workshop on Wednesday 3rd March 2021, from 11:00 am to 13:00 pm if you already used Iris.ai tools and you want to know more. Hear about the latest Iris features that came with the latest version, learn more about the technology behind the tools and of course get answers to all your questions. Don't worry if you can't attend — we'll send the recording to everyone who registers. The use of Iris.ai tools will also be instructed  in open online workshops and Iris.ai Q&A monthly sessions.
Using Fairdata services in managing RDI data, webinar 11 March

The webinar organised by CSC will focus on the research data storage service IDA, the research dataset description tool Qvain and research dataset finder Etsin and how they will make your datasets findable, accessible, interoperable and reusable. The webinar will also provide participants with more detailed instructions on using the Fairdata services. Webinar Zoom link.
The services of the Finnish Social Science Data Archive and CESSDA, webinar 17 March (in Finnish)

How to find European sociological research data? Which tools does CESSDA offer for creating metadata? How should the research datasets be described? Free-of-charge event in Finnish for the Finnish Social Science Data Archive library contact people, the open science and research data service network and all research material creators, managers and storers. Additional information, programme and signup.
Spring workshop on open science, online 18 March

The purpose of the workshop day (in Finnish) is to provide open science expert groups and work groups with the long-awaited opportunity to discuss their work together. The expert and work groups' own sections focus on practical applications.
What it takes: Open your research data, webinar 25 March

The University of Helsinki Data Support is hosting an open webinar with four Finnish data services presenting their data archives and examining issues concerning opening research data. The webinar will be held on Zoom 1–3 pm on 25 March 2021.  Programme.

Towards open learning and teaching – tools and good practices for mastering open educational materials and remote teaching, webinar 14 April (in Finnish)

How to make teaching more open and accessible? How to master the good practices of distance teaching and open learning materials and utilise the related services? And how can national recommendations and instructions drafted for teaching and creating open study materials help you? The target audience of the online event organised by an expert group on the openness of learning includes teachers, learning material authors and teaching support services.
Programme (initial)
Sign up by 7 April
More information on open science issues is available from Research Support at the UEF library, Open science and OpenUEF Yammer.
Tomi Rosti, tietoasiantuntija | Information Specialist
Tutkimuksen tuki | Research support
Opetus- ja tietopalvelut | Training and Information Services