(Please, scroll down to read in English.)
Itä-Suomen yliopiston toimintojen loppuminen Savonlinnassa tarkoitti myös Savonlinnan kampuskirjaston sulkemista. Kirjasto sulki ovensa lopullisesti 31.5.2018.
Kirjaston lakkauttamiseen sekä toiminnan siirtämiseen liittyy monenlaisia työvaiheita. Kirjaston kyseessä ollessa ovat kirjakokoelmat varmaankin se työläin muutettava. Siirtojen suunnittelu aloitettiin hyvissä ajoin syksyllä 2017, ja pitkin talvea tehtiin tarkistuksia siirtyvän aineiston seulomiseksi. Tässä yhteydessä poistettiin vanhentunutta aineistoa. Suurimman työn tekivät Savonlinnan kirjaston työntekijät, mutta myös muilla kampuksilla osallistuttiin suunnitteluun ja siirrettävien kirjojen valintaan.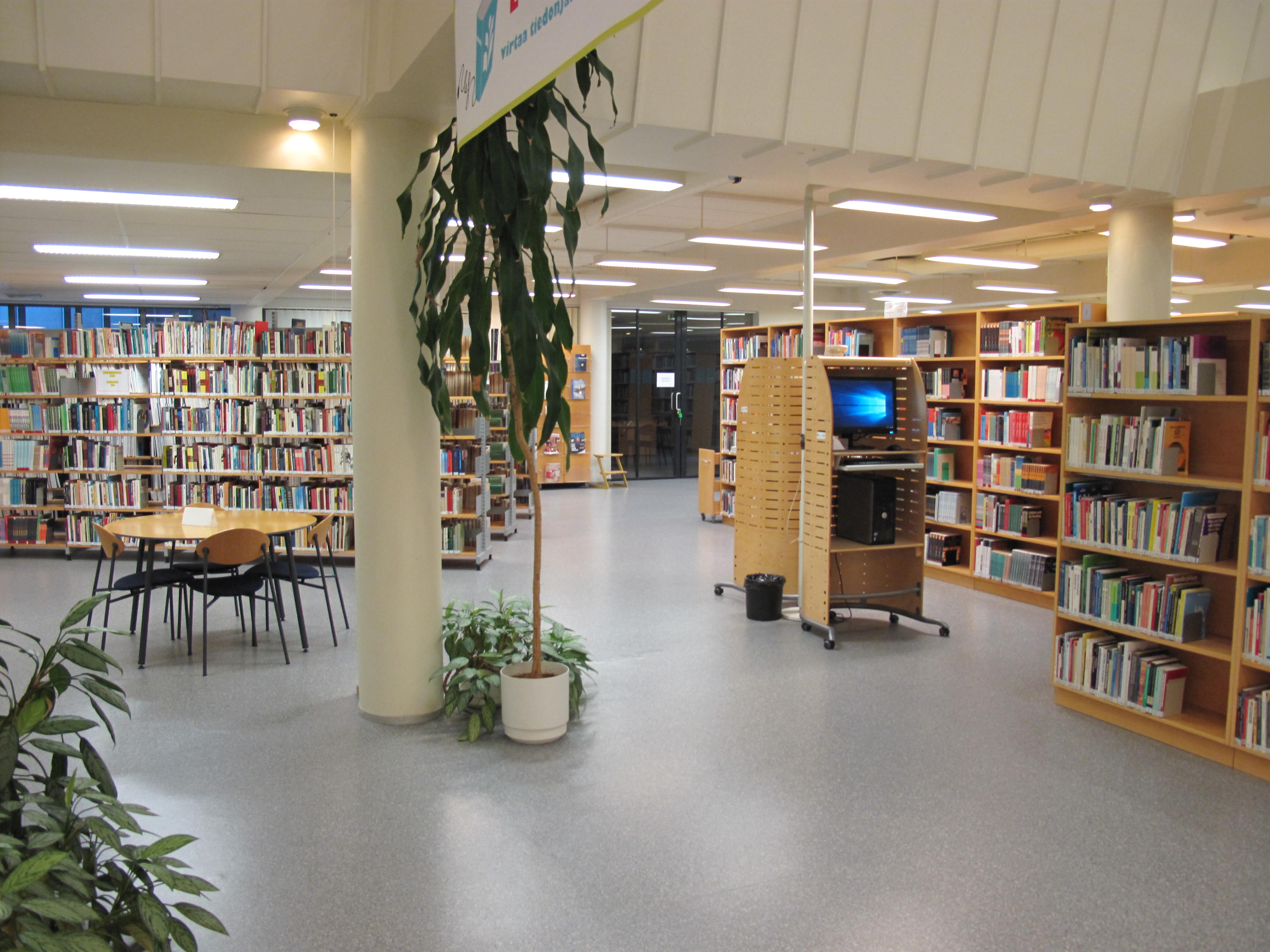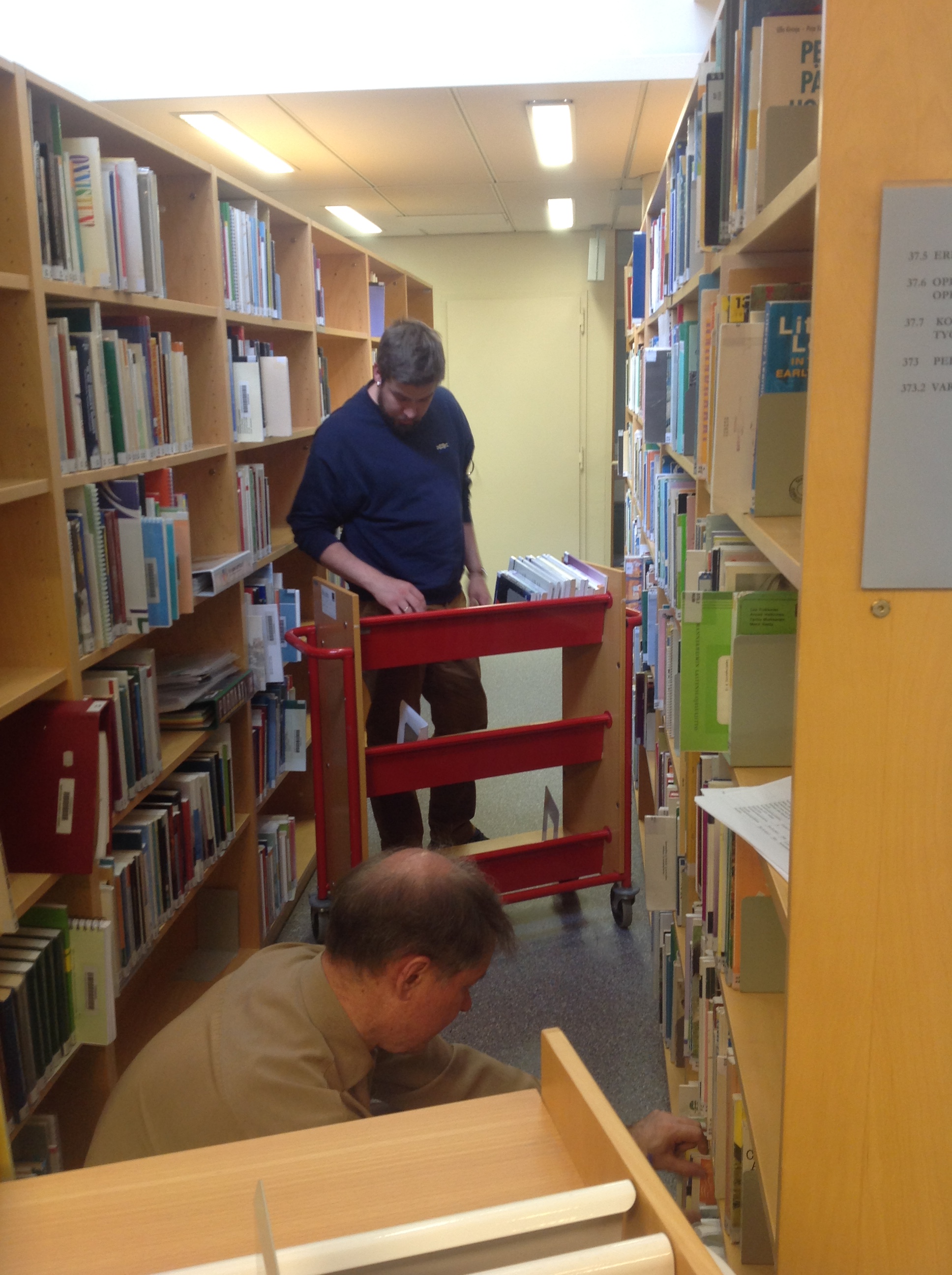 Suunnittelu tehtiin siis huolella. Kesäkuun 2018 kaksi ensimmäistä viikkoa oli suunnitellun  toteuttamista eli kirjojen kiireistä järjestelyä pakkaamista ja muuttoa varten.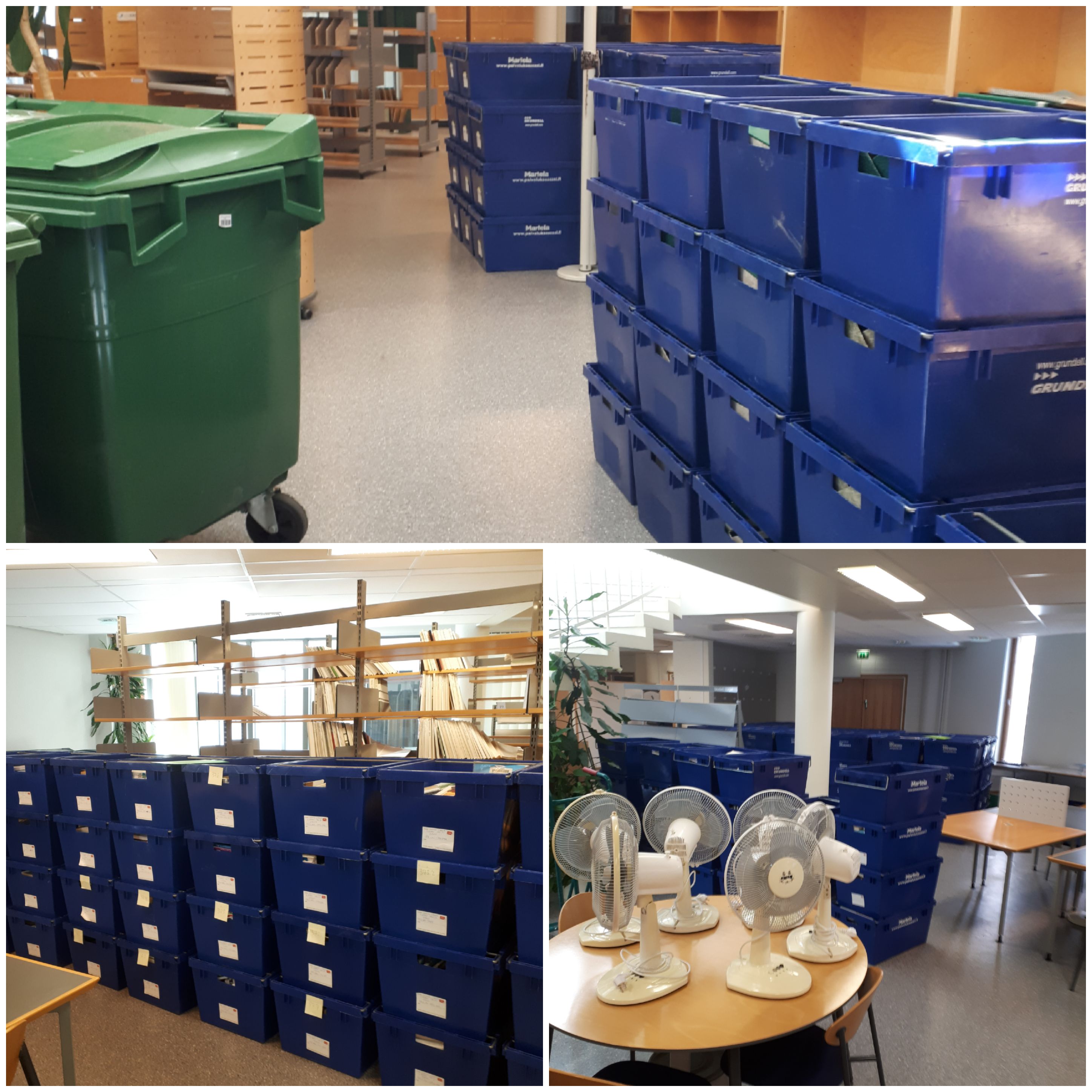 Kesäkuun 18. päivänä muuttofirma pakkasi siirrettävät kirjat tarkoin merkittyihin muuttolaatikoihin odottamaan kuljetusta. Pääosa kirjoista siirrettiin Joensuuhun, jonkin verran sijoitetaan myös Kuopioon.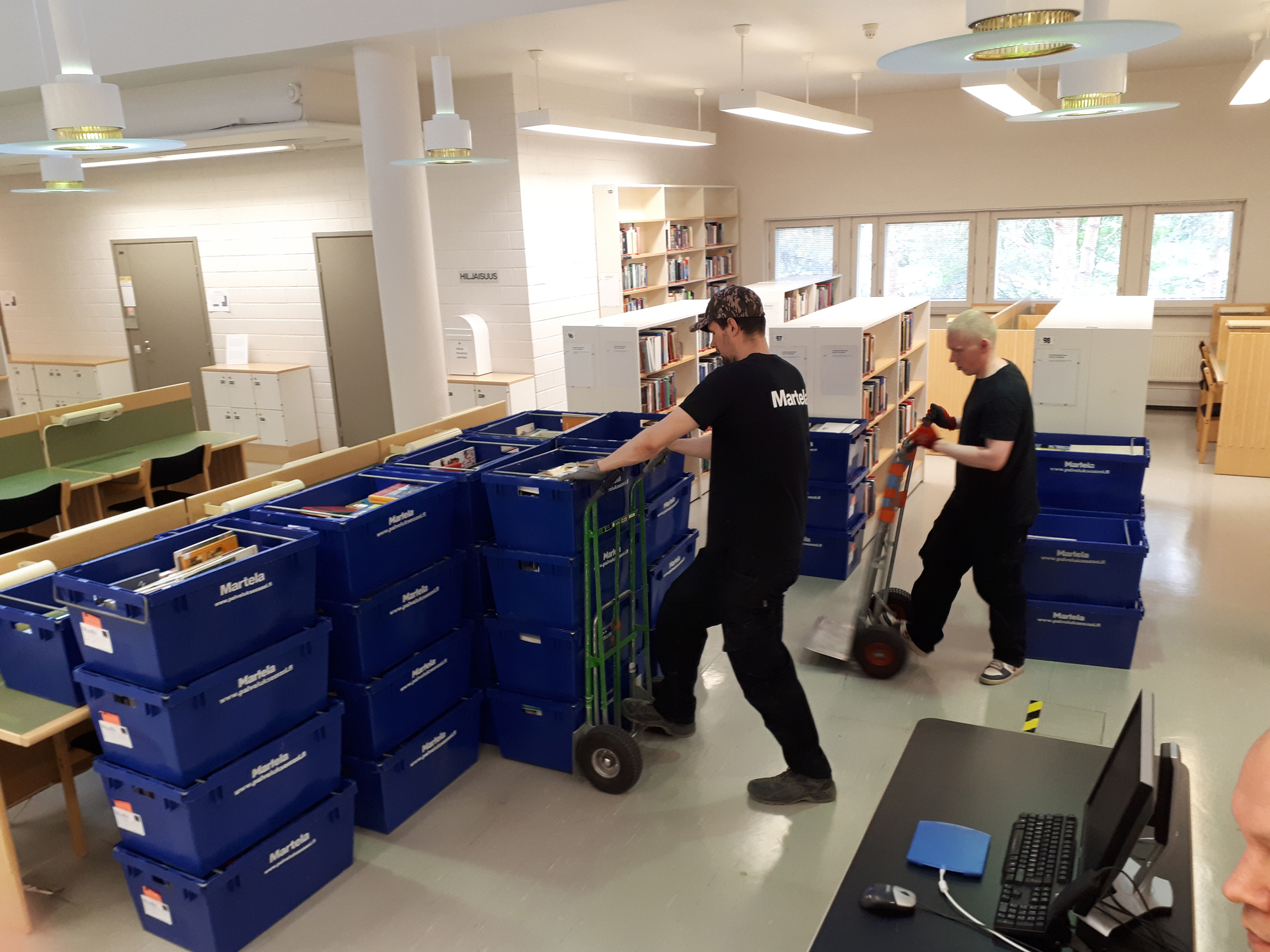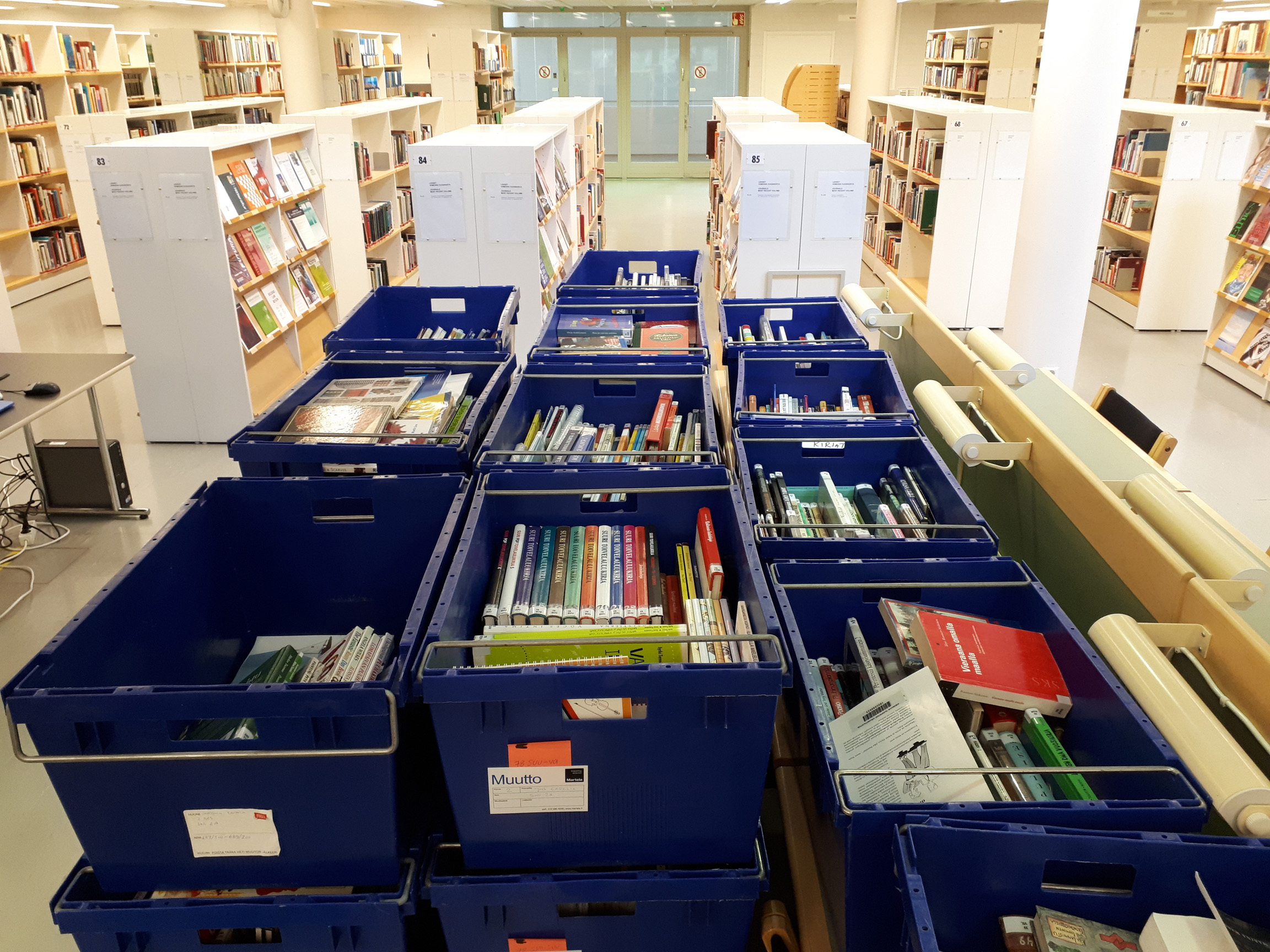 Kirjalaatikot siirrettiin Joensuun kampuskirjaston saleihin odottamaan tietokantakäsittelyä ja purkamista hyllyihin. Savonlinnasta muutettiin Joensuuhun yhteensä noin 250 laatikollista kirjoja.
Jokaiseen kirjaan tehtiin tietokannassa muutoksia, ja jokainen kirja hyllytettiin kirjastosaleihin, joko lopulliselle paikalleen taikka väliaikaiseen hyllyyn odottamaan jatkokäsittelyä. Kaikki kirjat olivat heti kirjaston asiakkaiden lainattavissa ja haettavissa UEF-Finnassa.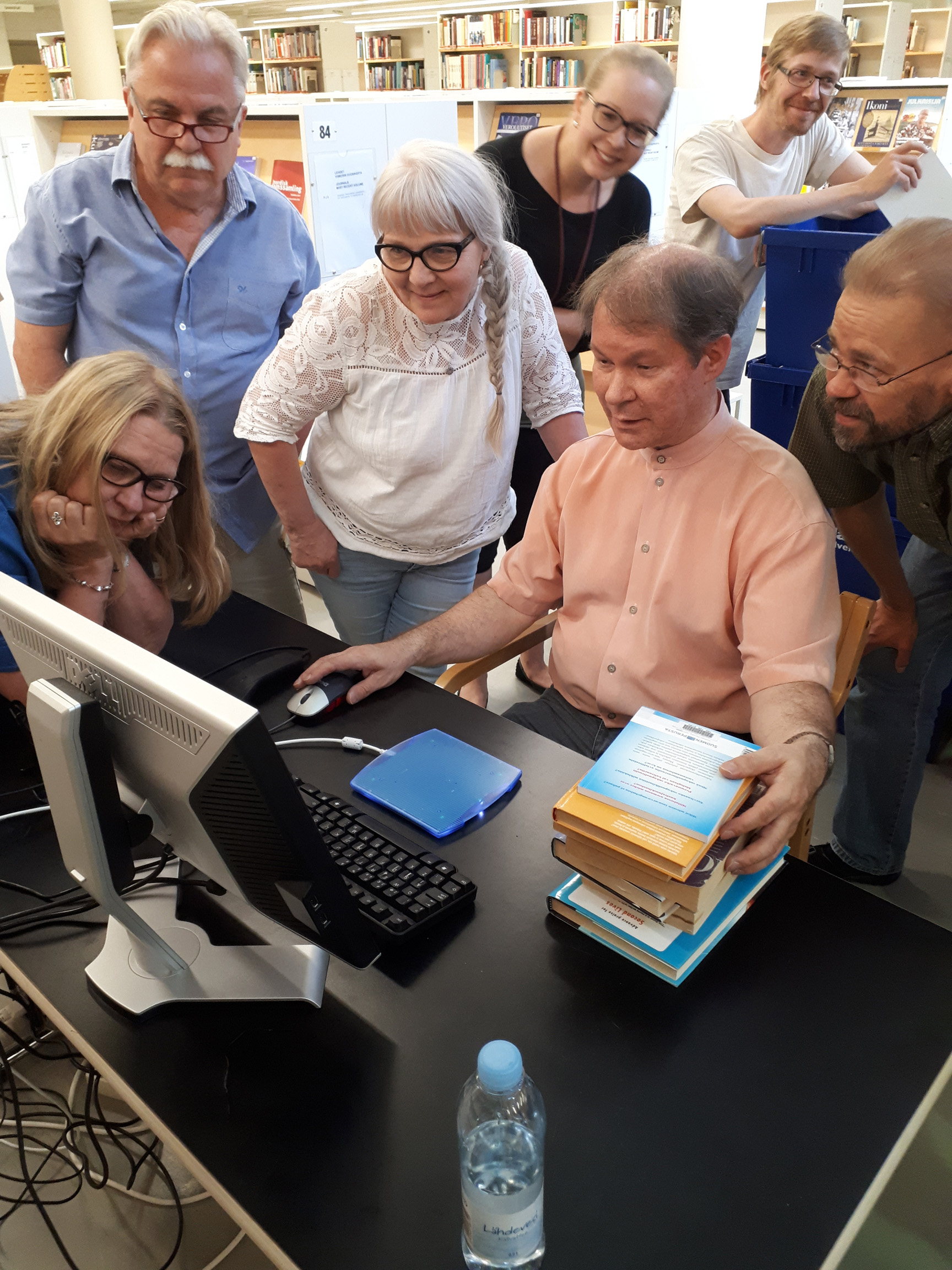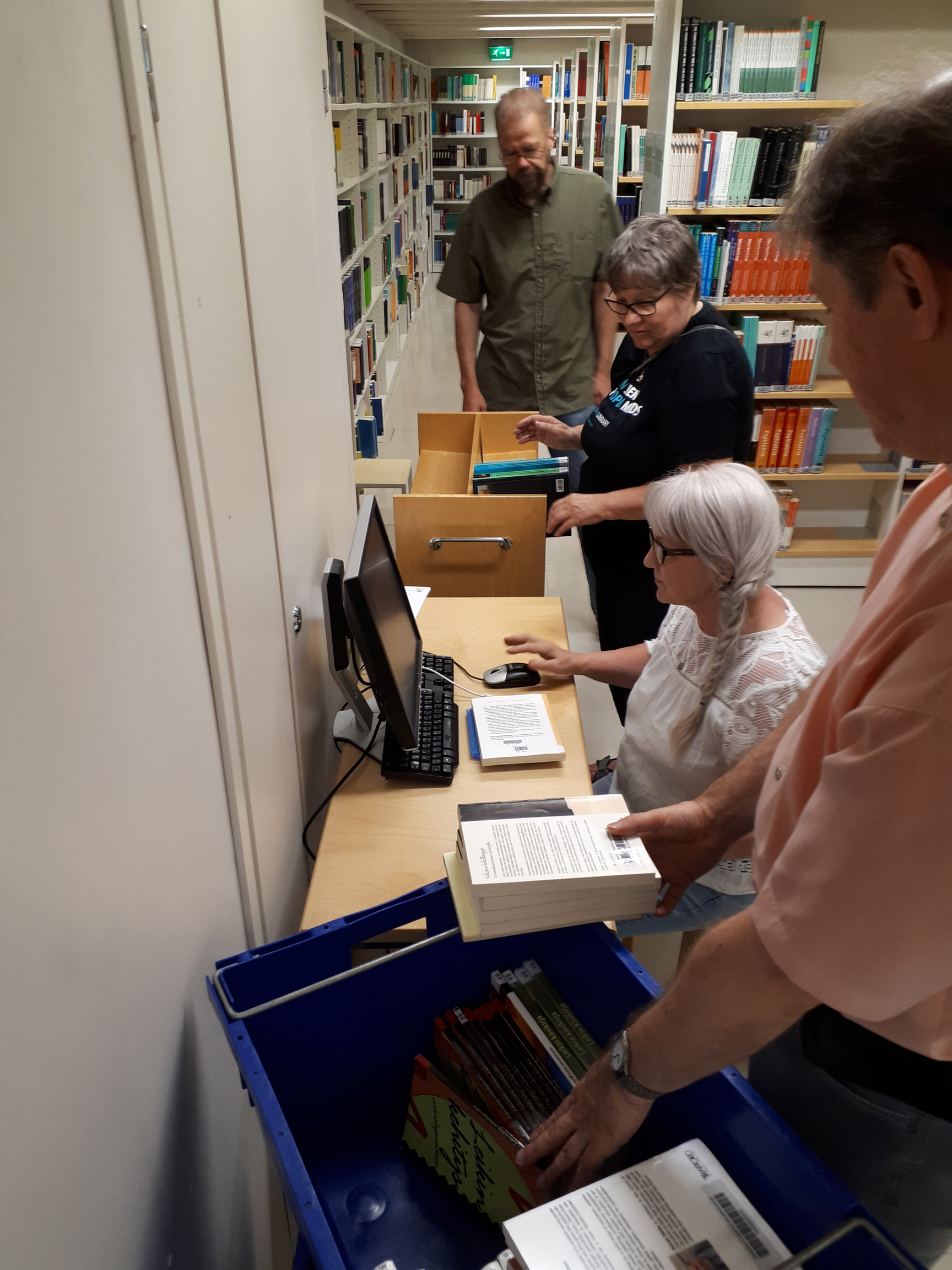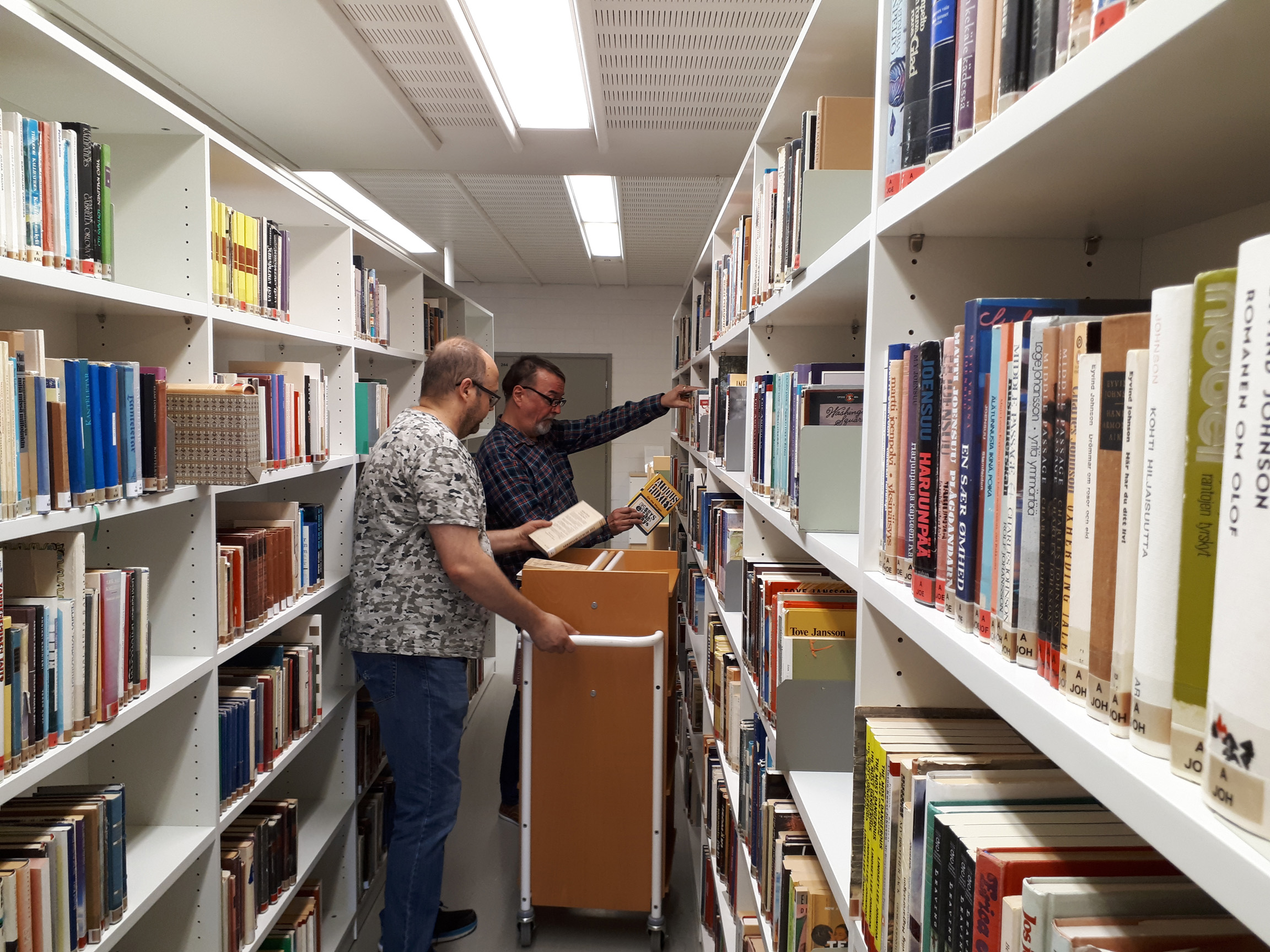 Kirjastolaiset urakoivat Savonlinnan muuttokuorman paikoilleen kolmessa päivässä. Kaikkiaan 12 074 kirjaa käsiteltiin ja hyllytettiin.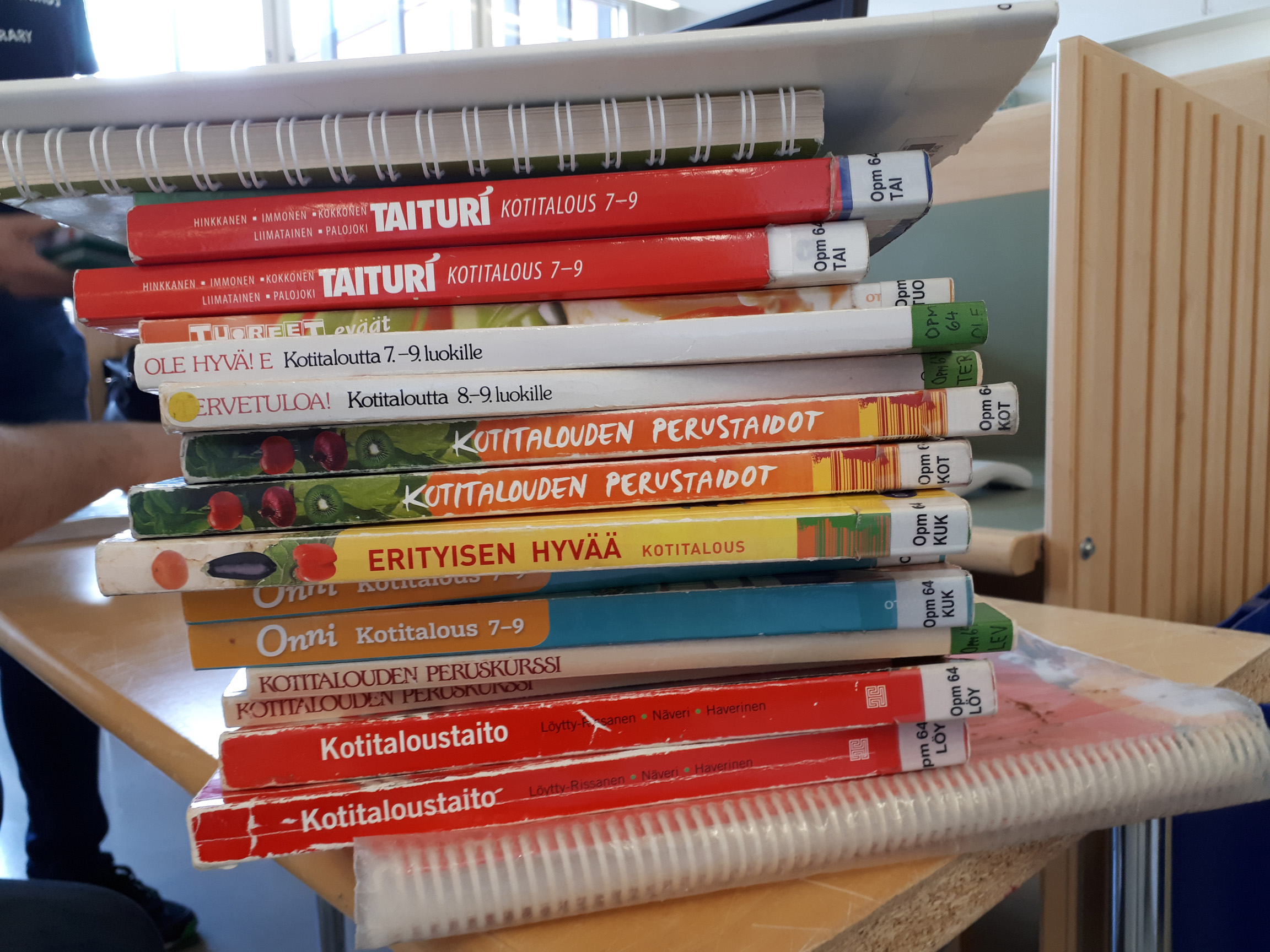 The fact that the University of Eastern Finland's operation in Savonlinna ended meant also closing down the Savonlinna Campus Library. The library closed its doors permanently 31st May, 2018. The plans for transferring Savonlinna's book collections began in autumn 2017. During the winter, revisions for screening and selecting the material to be transferred took place. In June 2018, the books were packed and moved to the campus libraries, and the majority of it, approximately 250 boxes filled with books, went to Joensuu. Then the necessary changes in the databases were made for the books and they were shelved in temporary or final locations in the library's halls. All books were immediately borrowable for customers and searchable in UEF Finna. In total, 12,074 books were processed and shelved in three working days.
Riitta Porkka, palvelupäällikkö | head of services
Mikko Meriläinen, tietoasiantuntija | information specialist
Tietoaineistopalvelut | Collection services