Dawid Bunikowski
THE CROSS-DISCIPLINARY seminar entitled "Multiculturalism, legal pluralism, and cultural ecology in the European North" was held at the University of Eastern Finland, in the Law School, on 26 February 2015. The aim of this cross-disciplinary seminar was to shed light on the problems of multiculturalism, nationalism, and majoritarian cultures in the European North in the context of legal pluralism and within a cultural ecological framework.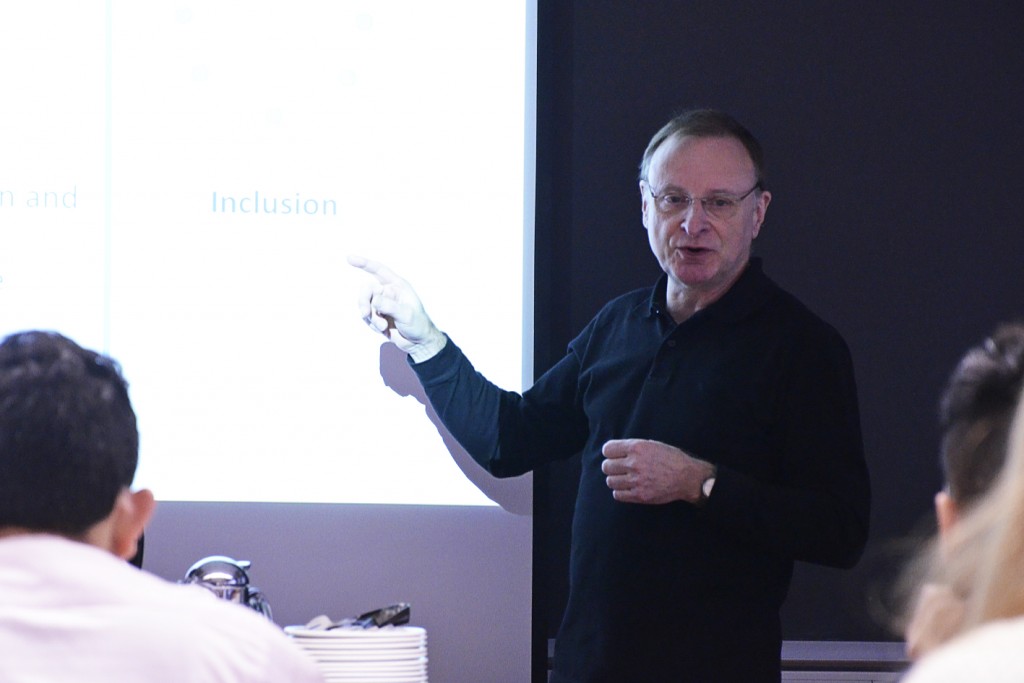 EACH KEYNOTE speaker represented a different academic discipline. There were, among other speakers, the two English professors: Patrick Dillon is a cultural ecologist, and Jeremy Smith is a historian. Comments on the keynote presentations were given by scholars also with different scientific backgrounds. Another English-speaking scholar, the commentator, originally from Canada, was the human geographer Paul Fryer. The other commentators were Tero Mustonen (social sciences; Finn) and Dawid Bunikowski (law and philosophy; Pole).
PRECISELY, THE aim of the cross-disciplinary nature of the event was to explore the problems mentioned above in the light of new perspectives, challenges, possible solutions, narratives, and new ways of thinking. Questions to be explored included: How do we see relationships between majoritarian and minoritarian cultures? How do we think about indigenous rights? How might we recognise ethnic diversity? What is our position on the exploitation of natural resources in Lapland and in the North? What does the history of the Soviet Union and its nationality politics teach us? Does cultural ecology, supported by arguments from legal pluralism, provide a useful framework for exploring these questions?
IT WAS a pleasure to organize the seminar on behalf of the UEF Law School. We have decided to organize other events on multiculturalism in the future, because the topic is incredibly important nowadays, also in Finland, and requires a cross-disciplinary approach and study. To talk and discuss means to know and understand more, especially if we have different backgrounds, even in the academia. This is also necessary to break the ice of our psychological barriers and fears while talking about multiculturalism. Legal perspective is important, but not the most important, definitely. We need anthropology, cultural ecology, human geography, the humanities, when we talk about a multicultural society. Otherwise, we are lost.