(Please, scroll down to read in English.)
Avoimen tieteen edistäjä
Avoimen tieteen teemaviikolla palkitaan vuosittain yliopiston taho, joka työllään edistää tieteen avoimuutta. Järjestyksessään kuudes avoimen tieteen edistäjän kunniakirja luovutettiin Vaikuttavuuden talolle keskiviikkona 27.10.2021. Kunniakirjan otti vastaan tutkimusjohtaja Tomi Mäki-Opas.
Vaikuttavuuden talo on aidosti avoin ja monitieteinen hyvinvointiin ja terveyteen liittyvän vaikuttavuuden tutkimuksen ja koulutuksen yhteistyöverkosto sekä keskustelu- ja kohtaamisfoorumi, joka edistää alan yhteistyötä ja verkostoitumista kansallisesti ja kansainvälisesti. Vaikuttavuuden talo järjestää vuosittain Vaikuttavuuden tutkimukset päivät, opettaa kaikille avoimella MOOC-verkkokurssilla vaikuttavuustiedon avainkäsitteitä ja käyttötarkoituksia, tarjoaa mentorointiverkostonsa kautta erityisesti tutkijanuransa alkuvaiheessa oleville opiskelijoille ja tutkijoille monitieteisen vertaistuen kanavan, ja julkaisee paitsi tutkimusartikkeleita ja muita tutkimusjulkaisuja myös uutiskirjettä, joka sisältää ajankohtaista tietoa vaikuttavuuden tutkimuksesta ja koulutuksesta sekä alan tutkijoiden esittelyitä.
Aiemmin palkitut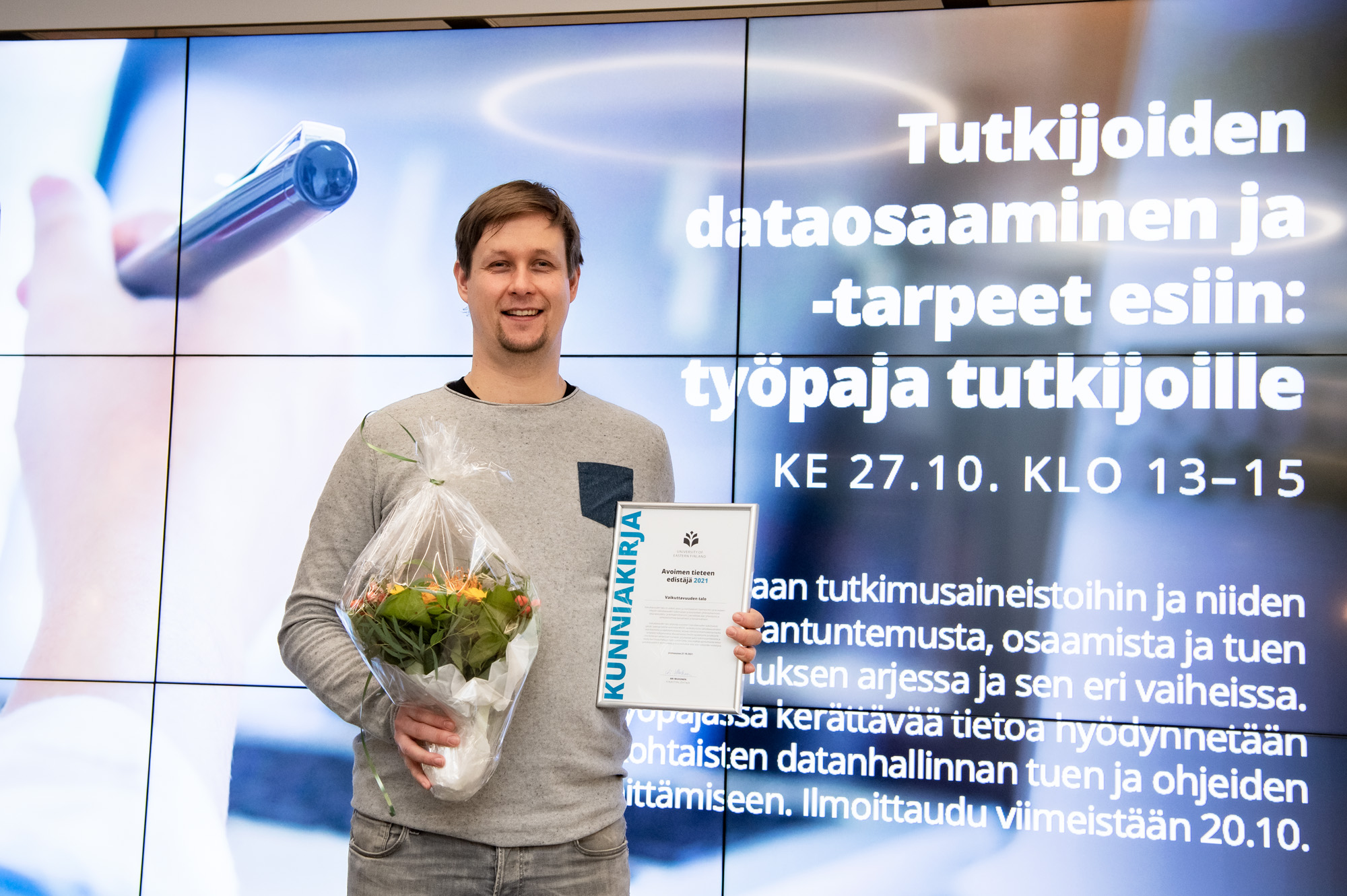 Avoin gradu -arvonnan voittaja
UEF-kirjasto arpoo vuosittain 100 euron stipendin edeltävien 12 kuukauden aikana pro gradu -tutkielmansa tai syventävien opintojen opinnäytteensä avoimesti julkaisseiden UEFin opiskelijoiden kesken. Tämän vuoden stipendin arvontaan osallistui 55 opiskelijaa ja onnetar suosi Jenni Blomia (uskonnonpedagogiikka ). Onnittelut voittajalle!
Jenni Blomin pro gradu: Islam yläkoulun evankelisluterilaisen uskonnon oppikirjoissa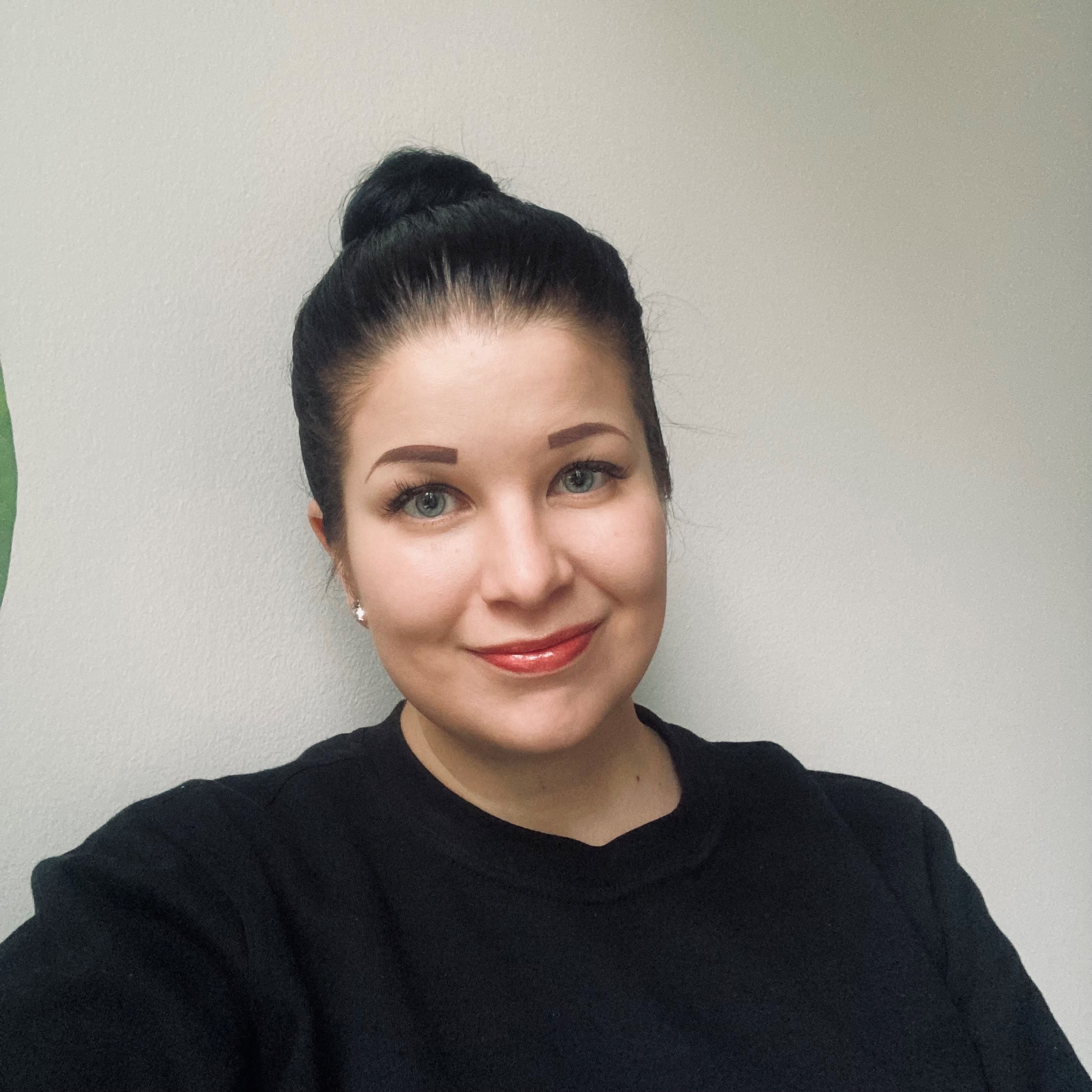 Open Science Award
Each year, during the Open Science Week a UEFian (person or unit) is awarded as the contributor for open science and open access. The award was now given for the sixth time and handed over to the House of Effectiveness, represented by Research Director Tomi Mäki-Opas.
The House of Effectiveness is a genuinely open and multidisciplinary collaborative network of well-being and health-related impact research and education, as well as a discussion forum that promotes collaboration and networking in the field both nationally and internationally. The House of Influence organizes the annual Conference of Effectiveness Research, offers through its Mentoring Network of Effectiveness Research (MENER) a multidisciplinary peer support channel, and publishes not only research, but also a newsletter containing current information on impact research and education, and introduces researchers in the field.
Previously awarded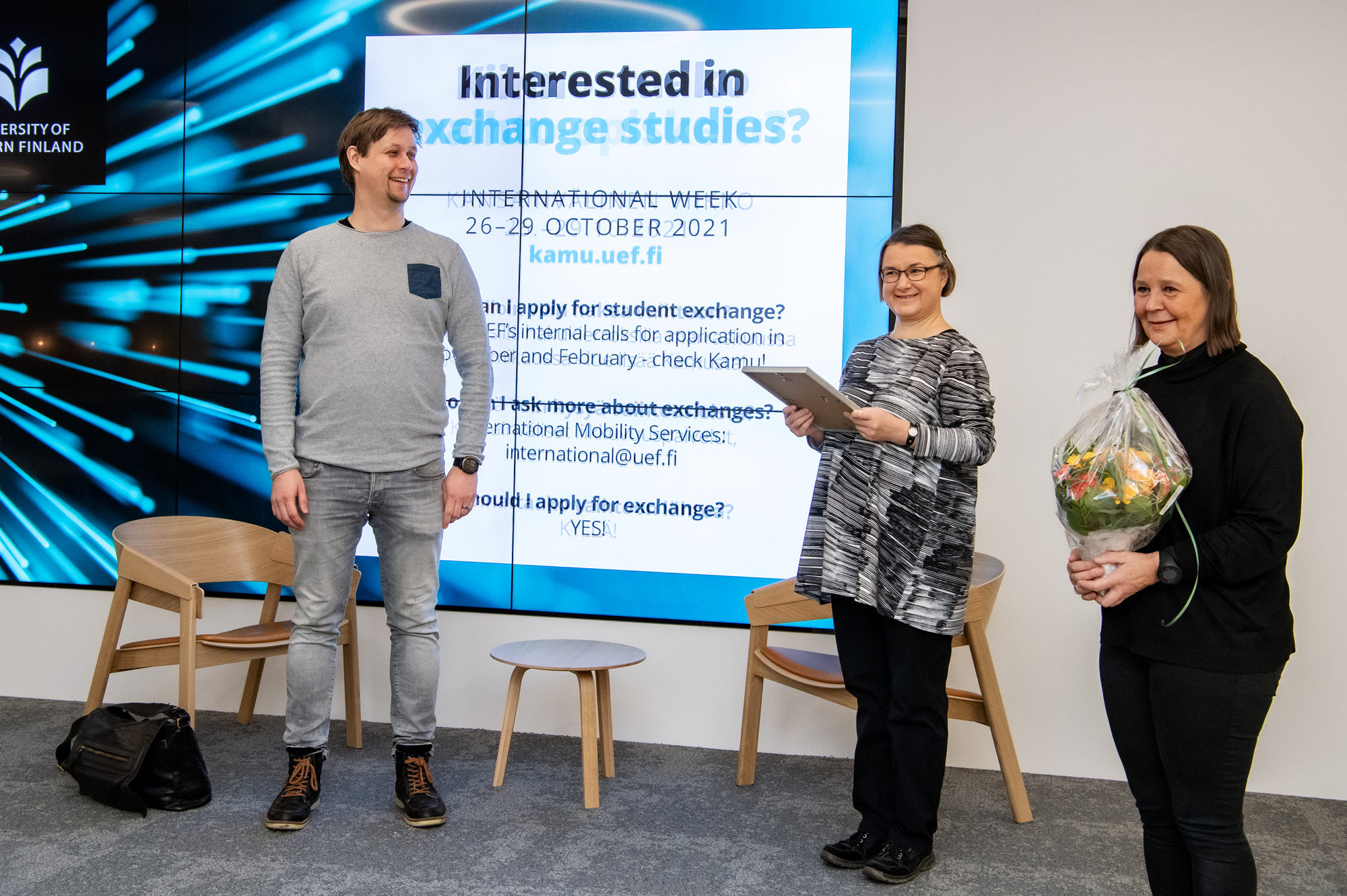 Open thesis raffle winner
Every year, UEF Library raffles off a grant worth EUR 100 among UEF students who published their master's thesis open access during the preceding 12 months. This year 55 students signed up for the raffle and the Fortune smiled on Jenni Blom (religious education). Congratulations!
Jenni Blom's Master thesis (in Finnish with English abstract) Islam in upper comprehensive schools Textbooks of Evangelical-Lutheran Religious Education
Tuulevi Ovaska, erityistietoasiantuntija | Senior Information Specialist