Tarja Kvist:
Hello everybody,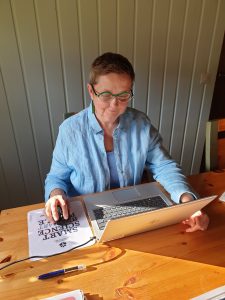 I made my Registered Nurse degree in Helsinki City Nursing School. I remember walking Lääkärinkatu to Laakso Hospital (school located there) and thinking, that one day I will study nursing science. I started my nursing career in Helsinki University Hospital, specialized in surgical care and working in coronary surgical ward and ICU in Meilahti. It was great time and I really liked work as a RN, but soon nursing science and health management studies brought me in Kuopio. Nurse manager position and different development duties in Kuopio University Hospital prepared me to my next step, university career. After different phases in UEF I am a professor in Preventive Nursing Science. I also have been working as a vice head of department several years and now I started as a head of department.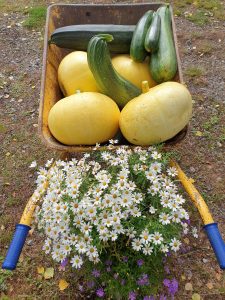 My previous work experience in university includes many aspects, research in international and national groups and networks and teaching. International research and collaboration are very close to me and must be for every researcher. I have been very privileged to have several visiting researcher periods at the University of Pittsburgh, USA, which has been important for my career and even personally, creating new friendships. I also like to highlight some other collaborators, Kansas University, USA and Medical University of Warsaw, Poland and collegues in Italy and Uganda. I am also a member of international community of Sigma . I work with many experts in Finnish health care organizations and universities, one inspiring example is a national HoiVerKe group, which looks the nursing sensitive outcomes in Finnish health care. This is continuum to my long-lasting research profile in health service research including care quality of different patient groups, leadership, Magnet hospitals, methodological topics and coming preventive care views. Teaching and supervising students gives me energy, and their feedback is appreciated.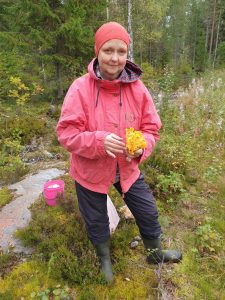 As a head of department my goals are to strengthen and support research activities based on our strategy, teaching and take care of good spirit of department. New and innovative research ideas are warmly welcome. Excellent research is a good basic for high quality teaching. Our skillful staff is already doing all this, but always we can be better.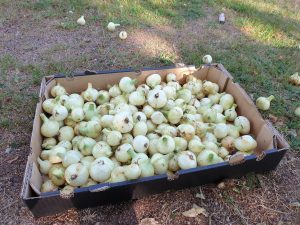 There is life outside work. I love summer and activities of it. Gardens at home and summerhouse make me busy, it is relaxing to see how the new experiments grow up and old species give the big harvest.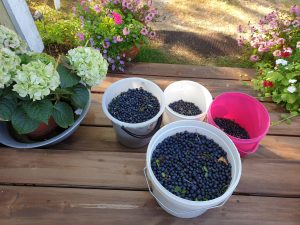 When late summer and autumn comes, picking up different wild berries and mushrooms, like chanterelles, takes time and forest is my third home at the weekends. Born in summer and Upper Savo,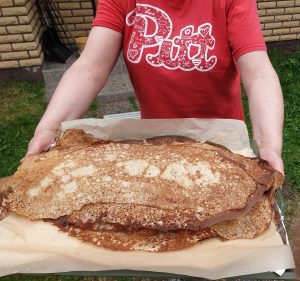 Sonkajärvi, which I am very proud of, I learnt early to bake special crepes (in Finnish muurinpohjalettu). They are my specialty; our staff and many international visitors have enjoyed them. Sitting more than an hour in smokesauna by summerhouse is something I really miss in winter. Summer is also time to meet family members, friends and organize crepe parties with neighbors and group of old collegues from the hospital.
Already in schoolgirl years I was interested in different countries and their cultures. That time it was a fashion to have international penfriends, so I had one from Brazil.  After no contact for deceades, we found each other and even met shortly when she was traveling around Europe. Brazil is still waiting for me and my husband, and we hope to go there some day.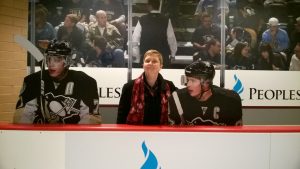 One special hobby, following NHL hockey, I found when I visited first time in Pittsburgh 2009. It is very clear: I am a Penguins fan!
I also like reading all kind of books, detectives, novels and newspaper Helsingin Sanomat every day. Just now Kati Marton's book of Angela Merkel is on table. Opera, musicals, concerts and theatre are always relaxing. Years ago, the first opera in Savonlinna Opera festivals and also in Metropolitan was Cavalleria Rusticana & Pajatso, they made me a friend of opera, sitting in opera, listening, watching and feeling the atmosphere gives a lot for all senses.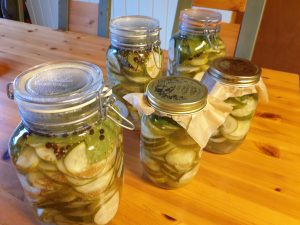 More than 40 years Nursing Science in Kuopio, first in Finland, motivates all of us to continue and renovate our research, teaching and visibility. Last words to you, who are considering to study Nursing Science in Kuopio, it will be a good choice. Follow our Facebook and other media, contact me and our staff. You are warmly welcome to UEF, Kuopio!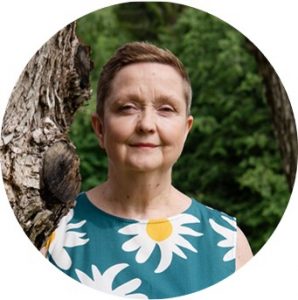 Best regards, Tarja Kvist
Professor, Head of Department of Nursing Science
email. tarja.kvist@uef.fi 
UEFF//CONNECT
https://uefconnect.uef.fi/henkilo/tarja.kvist/
Terhi Saaranen: 
Hello everybody,
I am Terhi Saaranen from the Department of Nursing Science at the University of Eastern Finland. I started working at the University of Kuopio in autumn 2000 (1 August 2000) and on the same path, since 2010, I have been active at the University of Eastern Finland. However, during this career my duties have quite often changed. I started my work at the Department of Nursing Science as a university teacher, and after about a year of working, I got a permanent job as an education co-ordinator at the Open University of Kuopio. However, the research took the win, and I soon returned to the Department of Nursing Science. There I was as a researcher trainee in Finnish tutkijakoulutettava), coordinator of the University Network of HealthSciences (in Finnish terveystieteiden yliopistoverkoston koordinaattori), postdoctoral researcher, university lecturer and last 2.5 years as a fixed-term professor.
Now again, new challenges are awaiting me; at the turn of the year, I started as a permanent professor (nursing science, health pedagogy) and vice head of the department. My task as a professor in nursing science (health pedagogy), is to lead and develop research and teaching in the field (e.g., in our nurse teacher education in nursing science) and to teach bachelor's, master's and postgraduate level nursing students and those participating in continuous and supplementary education. In line with the strategy of the Department of Nursing, the research, teaching and social activities are focused on health education, promoting health in nursing (e.g., occupational well-being research in different contexts) and treating long-term health problems (e.g., job burnout, work-related stress and related treatment and prevention among students and employees) in a digital society. In addition, the task is to obtain additional research funding, exert social influence on issues in the field, and engage in international cooperation.
The area of responsibility of the vice head of the Department of Nursing is to act especially as the director responsible for teaching. I find this task an interesting challenge because as an educator in nurse teacher education I have been particularly interested in pedagogical and didactic issues, like responsibilities in planning and developing in information and communications technology (e.g., simulation courses, some online courses, video conferences) and from the department's curriculum work. The staff of our department has also been motivated to develop teaching alongside research, so I believe we will get good results in the collaboration.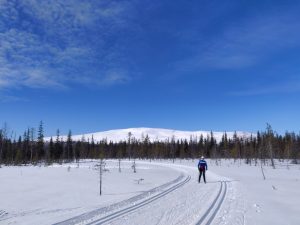 In my free time I enjoy sports in a different form. Especially skiing is relaxing in the winter My children (my son 18 years old and my daughter 10 years old) also enjoy sports in various forms and our whole family can often be skiing or other sports on the weekends.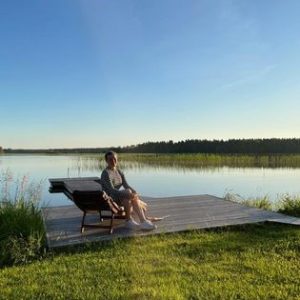 During the summer, we spend a lot of time in our summer cottage and you can find us, for example, in the heating of the smoke sauna.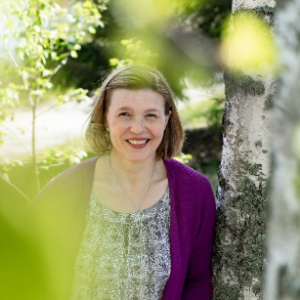 I wish everyone, both students and staff, a good start to the year and success in their studies and challenging work.
Best regards, Terhi Saaranen,
Professor, Vice Head of Department
email. terhi.saaranen@uef.fi
UEF//CONNECT https://uefconnect.uef.fi/en/person/terhi.saaranen/