(Please, scroll down to read in English.)
Tutkija! Koetko epävarmuutta etsiessäsi luotettavaa tiedelehteä artikkelillesi? Pelkäätkö lankeavasi saalistajan pauloihin? Haluatko varmistusta lehtivalinnallesi? Jos vastasit kyllä, niin tämä postaus on sinulle.
Mikä on ongelmana?
Tutkimusjulkaisujen avoimuuden lisääntyessä myös avoimeen julkaisemiseen liittyvä epämääräinen kustannustoiminta on löytänyt tilanteessa markkinaraon. Vakiintuneessa tieteellisen julkaisemisen toimintamallissa artikkelin julkaiseminen avoimena lehdessä edellyttää usein kirjoittajamaksun (APC, Article Processing Charge) maksamista. Tällä maksulla katetaan artikkelin julkaisukulut (mm. vertaisarviointi). Kirjoittajamaksut ovat houkutelleet alalle rikollisia tai vähintäänkin epämääräisiä kustantajia, jotka rahastavat ns. saalistajajulkaisuillaan (predatory journals) avoimen julkaisemisen varjolla. Julkaisu perii tutkijalta kirjoittajamaksun, mutta jättää omat, tieteelliselle lehdelle kuuluvat velvoitteensa tekemättä. Vertaisarviointi voi olla puutteellinen tai sitä ei tehdä ollenkaan, ja saattaapa käsikirjoitus jäädä kokonaan julkaisemattakin.
Mikä ratkaisuksi?
On siis tärkeää tunnistaa ja erottaa epäilyttävät lehdet luotettavista tieteellisistä lehdistä. Esimerkiksi Vastuulliseen tieteen sivustolle on koottu kriteerejä saalistajajulkaisujen tunnistamiseksi. Tunnistustyön apuna voi käyttää myös siihen tarkoitukseen rakennettua palvelua, josta voi lehden tiedoilla tarkistaa, kuuluuko lehti epäilyttävien lehtien joukkoon. Uefilaisten käytössä on jo vuoden verran ollut tällainen palvelu tilattuna Cabellsilta, ja hiljattain palvelu on muuttanut nimensä Blacklistista Predatory Reportsiksi. Palvelun löydät käyttöösi UEF-Primosta.
Kuinka julkaisu päätyy Predatory Reports -listalle?
Cabells Predatory Report Review Board on toimielin, jolla on käytössään kolmitasoinen kriteeristö petollisten julkaisujen tunnistamiseen. Saman kriteeristön avulla myös päätetään, mitkä julkaisut lopulta joutuvat Predatory Reports -listalle. Tasot kertovat arvioitavana olevan julkaisun rikkomusten vakavuudesta: ankara – kohtalainen – vähäinen. Kullakin tasolla on vielä aihepiirejä, joiden puitteissa rikkomuksia arvioidaan. Aihepiirejä ovat esimerkiksi rehellisyys, vertaisarviointi, julkaisukäytännöt, metriikka sekä maksut. Kunkin aihepiirin toiminta pisteytetään rikkomuksen vakavuuden perusteella ja näin kullekin arvioitavana olevalle julkaisulle saadaan kokonaispisteytys. Kriteeristöstä on tällä hetkellä käytössä versio 1.1 ja sitä päivitetään aika ajoin – viimeksi maaliskuussa 2019.
Mitä Predatory Reports -listalta löytyy tällä hetkellä?
Helmikuun 2021 alussa palvelun kautta löytyy kaikkiaan 14 193 tulosta. Sen lisäksi tarjolla ovat listat tutkinnan kohteena olevista kustantajista (543 kpl) ja julkaisuista (1029 kpl). Saalistajaksi todettuja julkaisuja löytyy laajalti sekä eri tieteenaloilta että maantieteellisesti, mm. kaikki maanosat ovat edustettuina julkaisujen kotipaikkoina. Tieteenaloittain hakutulosten viiden kärjen muodostavat lääketiede (medicine; 4693 osumaa), tekniikka (engineering; 2264), kemia (chemistry; 1160), tietojenkäsittelytiede (computer science; 1136) sekä taloustiede (economics; 654). Noin kymmenellä muulla tieteenalalla osumia tulee yli sata ja lähes alalla kuin alalla useita kymmeniä osumia. Kannattaa siis olla todella huolellinen itselleen sopivaa julkaisupaikkaa etsiessään.
Katso myös: Varo saalistajia!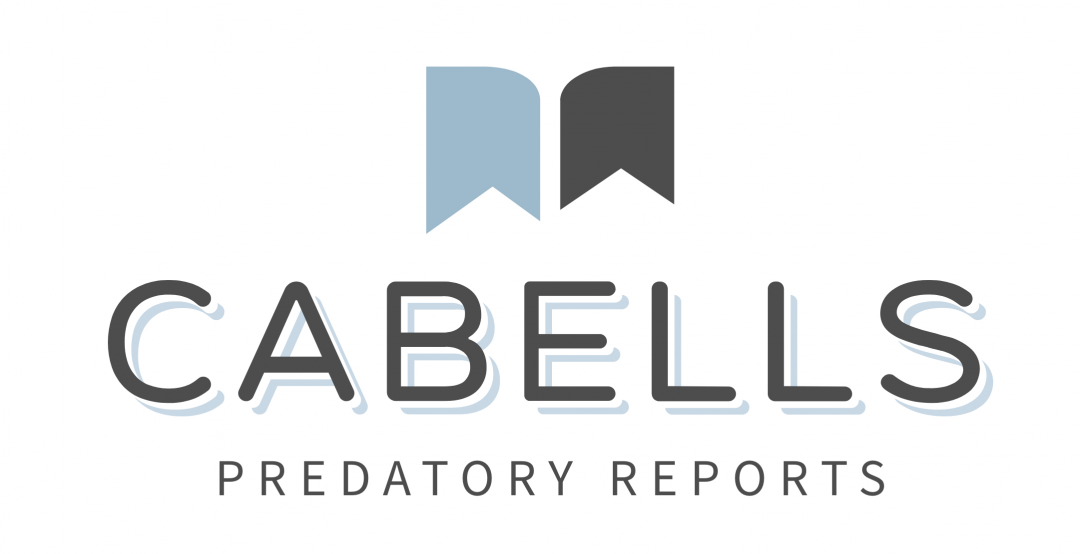 Researcher! Do you feel uncertain when searching for a reliable scientific journal for your article? Are you afraid of falling into the traps of a predator? Do you want confirmation of your journal selection? If yes, this post is for you.
What is the problem?
As the openness of research publications increases, so does the vague publishing activity associated with open publishing. In the established scientific publishing approach, publishing an article in an open journal often requires the payment of an Article Processing Charge (APC). This fee covers the costs of publishing the article (e.g., peer review). APCs have attracted criminal or at least vague publishers to the industry – they publish so called predatory journals under the cover of open publishing. The publication charges an APC fee, but neglects to fulfil its own obligations under the scientific journal. Peer review may be incomplete or not carried out at all and the manuscript may not be published at all.
What is the solution?
It is therefore important to identify and distinguish suspicious journals from reliable scientific journals. For example, the Responsible Research website has compiled criteria for identifying predator publications. The identification service can also be assisted by a service built for the purpose, from which the information about the journal can be checked whether the journal belongs to the list of suspicious journals. UEF has offered such a service commissioned from Cabells for a year now, and recently the service has changed its name from Blacklist to Predatory Reports. You can find the service at UEF Primo.
How does a publication end up on the Predatory Reports list?
The Cabells Predatory Report Review Board uses a three-level criterion for identifying fraudulent publications. The same criteria are used also to decide which publications will end up on the Predatory Reports list. The levels indicate the severity of the offences of the publication under assessment: severe – moderate – minor. There are still issues at each level within which offences are assessed. Topics include integrity, peer review, publication practices, metrics, and fees. The activities of each topic are scored on the basis of the severity of the offence, thus obtaining an overall score for each publication under evaluation. Version 1.1 of the criteria is currently in use and will be updated from time to time – most recently in March 2019.
What is currently on the Predatory Reports list?
At the beginning of February 2021, a total of 14,193 results can be found through the service. In addition, there are lists available of publishers (543) and publications (1029) under investigation. Publications identified as predators can be found widely in various disciplines and geographically, e.g., all continents are represented as domiciles of publications. By discipline, the top five search results are medicine (4693 hits), engineering (2264), chemistry (1160), computer science (1136), and economics (654). There are over a hundred hits in about ten other disciplines and several dozen hits in many other disciplines. So you should be really careful when looking for a suitable publishing platform.
See also: Beware of predators!
Marja Kuittinen, tietoasiantuntija | Information Specialist
Opetus- ja tietopalvelut | Training and information services
Kaarina Meriläinen, tietoasiantuntija | Information Specialist
Tietoaineistopalvelut | Collection services