(Please, scroll down to read in English.)
Linkit päivitetty 17.8.2022
SAALISTAJAT OVAT EPÄREHELLISIÄ RAHASTAJIA
Avoin julkaiseminen (open access) on hyödyllistä monestakin näkökulmasta katsottuna. Yksi tärkeimmistä eduista on maksuttomuus. Avoimet tieteelliset julkaisut ovat vapaasti kaikkien käytettävissä ilman erillistä korvausta. Maksuttomuus ei kuitenkaan tarkoita samaa kuin ilmaisuus. Kustannustoiminnasta koituu aina kustannuksia julkaisumallista riippumatta.  Avoimen julkaisutoiminnan kustannukset katetaan tilausmaksujen asemesta kustantajille maksettavilla julkaisumaksuilla (APC, article processing charge). Näitä maksuja maksavat useimmiten kirjoittajat, heidän taustaorganisaationsa tai muut tutkimuksen rahoittajat. Epärehelliset toimijat – saalistajat – ovat huomanneet tässä markkinaraon. Saalistajia toimii ennen kaikkea lehtiartikkelien julkaisemisessa.
Saalistaja uskottelee olevansa asiallinen kustantaja tai lehti. "Lähetä meille käsikirjoituksesi ja maksa julkaisumaksu, julkaisemme artikkelisi nopeasti." Tosiasiassa tavoitteena on vain huijata rahaa julkaisumaksujen varjolla. Tarjottua käsikirjoitusta ei välttämättä julkaista ollenkaan. Jos julkaiseminen toteutuu, voi vertaisarviointi olla puutteellinen tai sitä ei ole lainkaan tehty. Tällainen julkaisu on arvoton tieteellisessä mielessä, ja rahan menettäminen on harmillista. Saalistajakustantajien toiminta on selvää verkkorikollisuutta.
MISTÄ SAALISTAJAN TUNNISTAA
Saalistajakustantajat pyrkivät tekemään verkkosivuistaan uskottavan näköisiä. Usein sivuilla mainitaan suuri määrä lehtiä lähes kaikilta mahdollisilta aloilta. Saalistajalehtien nimet ovat tieteellisen oloisia matkien luotettavia ja tunnettuja julkaisuja.
Julkaisun ISSN-tunnus ei ole laadun tae, koska sen saa suhteellisen helposti lähes millaiselle lehdelle hyvänsä. Saalistajalehdet voivat myös ilmoittaa sivuillaan tekaistuja Impact factor -arvoja. Näin tarkistat onko lehdellä oikeasti IF.
Muita saalistajan tunnusmerkkejä ovat:
 Aggressiivinen mainostus sähköpostissa. Henkilöllä on esimerkiksi ollut esitys tieteellisessä konferenssissa, ja pian tämän jälkeen hän saa sähköpostiinsa saalistajakustantajalta pyynnön julkaista artikkeli heidän lehdessään.
 Luvataan julkaista artikkeli nopeasti. Koska toimitustyö ja vertaisarviointi vievät aikaa, ei julkaiseminen esimerkiksi viikon sisällä käsikirjoituksen lähetyksestä voi olla realistista.
Kirjoitusohjeet (Instructions for authors) ovat ylimalkaiset tai niitä ei ole lainkaan.
Julkaisumaksuista on vaikea saada tietoja etukäteen.
Matalat julkaisumaksut.
Kalastellaan sähköpostitse jäseniä lehden toimituskuntaan.
Hyväksytään toimituskuntaan ketä hyvänsä.
Luetellaan toimituskunnan jäseninä arvostettuja tutkijoita ilman heidän lupaansa.
Toimituskuntaa ei ole lainkaan tai se on tekaistu.
Artikkelien arviointiprosessia ei ole selvennetty.
Kustantajan yhteystiedot ovat epämääräisiä tai ne puuttuvat, on vain jokin sähköpostiosoite tai lomake.
Sähköposteihin vastataan pitkällä viiveellä.
Lehdellä on mielikuvituksellinen, kaikenkattava nimi (International Multidisciplinary Research Journal, Journal of Nature and Science).
Harrastelijamaiset kotisivut.
TYÖKALUJA TUNNISTAMISEN HELPOTTAMISEKSI
Yleisenä periaatteena on, että etsitään kustantajan ja/tai lehden tietoja luotettaviksi tunnetuista lähteistä. Jos mitään ei löydy, pitäisi hälytyskellojen soida.

Aluksi kannattaa tarkistaa, sisältyykö lehti Julkaisufoorumin tietokantaan. Lehdellä pitää olla vähintään tasoluokka 1. Luokka 0 sisältää Julkaisufoorumin oman ilmoituksen mukaan myös "epäilyttäviä open access -lehtiä."
Julkaisufoorumin lisäksi katsotaan, löytyykö lehteä laadukkaiksi tiedetyistä kirjallisuusviitetietokannoista. Lehdet niihin valitaan tieteellisin kriteerein. Tällaisia tietokantoja ovat esimerkiksi monitieteiset Scopus ja Web of Science. Scopuksen lehtilistaan pääsee klikkaamalla tietokannan etusivun yläreunasta kohdasta Sources. Web of Sciencen lehdet löytyvät etusivun yläreunasta kohdasta Products -> Master Journal List. Kohdasta Products -> Journal Citation Reports voi tarkistaa lehden virallisen Impact factor -arvon, sikäli kuin se on saatavilla.
Edellä mainitut tietokannat eivät sisällä kaikkia mahdollisia open access -lehtiä. Tarvittaessa jatketaan tutkimusta DOAJ-tietokannassa. Se sisältää yli 12000 laadukasta, vertaisarvioitua avointa julkaisua. DOAJ on kustantajista riippumaton ja se saa kaiken rahoituksensa lahjoituksina.
Tietokannoista voi myös tarkistaa nimihaulla, mitä lehden päätoimittaja ja toimituskunnan jäsenet ovat mahdollisesti julkaisseet. Epäilykset heräävät silloin, kun mitään ei löydy, tai löytyy vain joitain toisarvoisia artikkeleita. Tekijöiden etsinnässä kannattaa kokeilla myös UEF-Primon kansainvälisten artikkelien hakua.
On hyvä tarkistaa, kuuluuko kustantaja Open Access Scholarly Publishers Association -nimiseen järjestöön. Siihen liittyneet ovat käyneet läpi laadunarviointiprosessin ja sitoutuneet julkaisueettisiin sääntöihin.
Think. Check. Submit. = Mieti. Tarkista. Lähetä. -palvelu tarjoaa myös ohjeistusta luotettavan lehden valintaan.
On olemassa myös saalistajakonferensseja. Varo myös niitä.
Lue lisää: Kuinka välttää saalistajajulkaisuja? (Vastuullinen tiede)
KIRJASTO AUTTAA
Jos kustantajan tai lehden tarkistaminen tuntuu hankalalta tai jää epäilys, että kyseessä olisi saalistaja, kannattaa ottaa yhteyttä kirjastoon. Autamme mielellämme ongelman ratkaisemisessa. Yhteydenotto käy helpoimmin lähettämällä sähköpostia osoitteella tietopalvelu@uef.fi.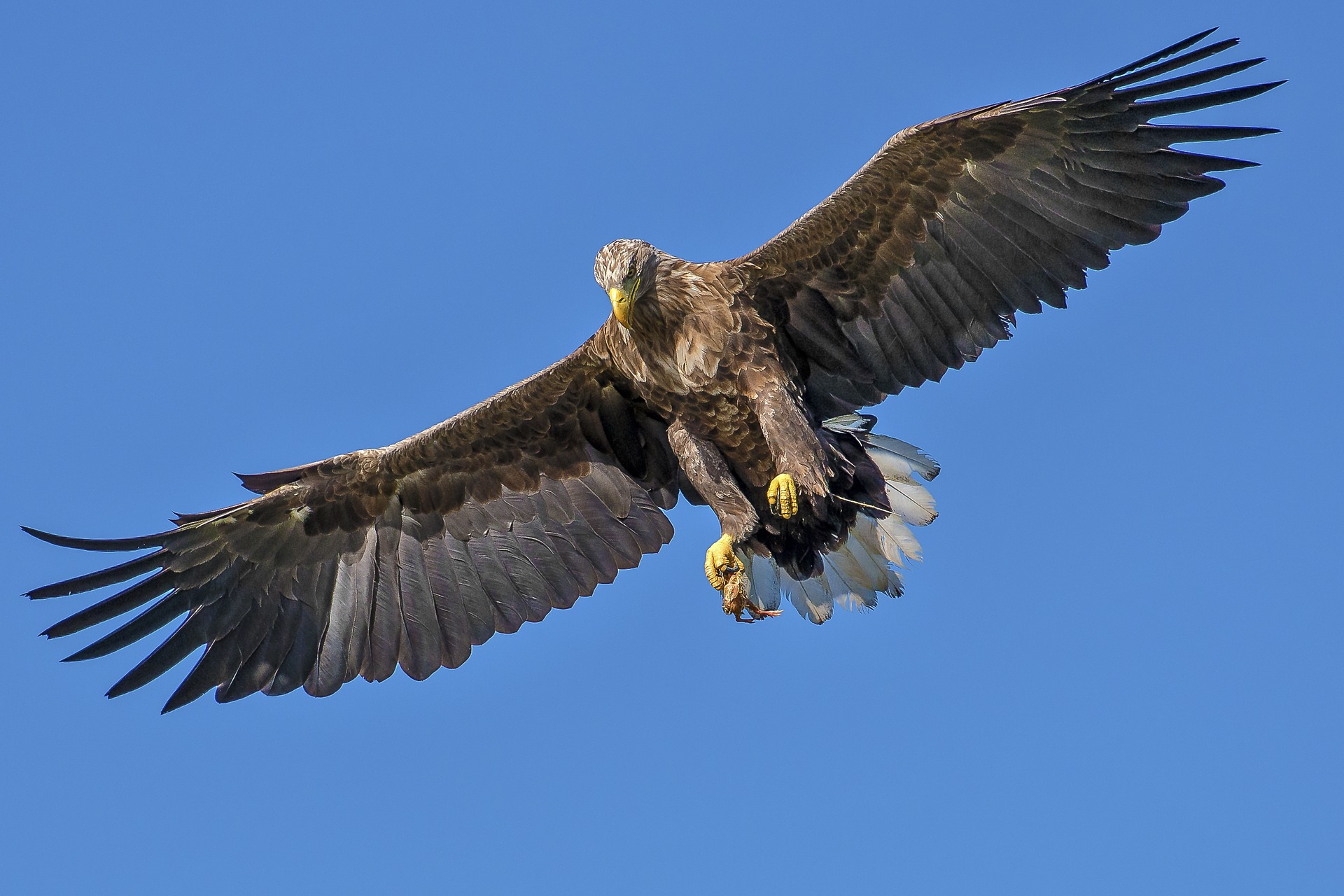 Links updated in August 17, 2022
IN ENGLISH
PREDATORS ARE DISHONEST MONEY COLLECTORS
Open access publishing is advantageous from many standpoints. One of the most important advantages is free access of publications for everyone. Being free does not mean that there are no costs involved. The costs of open access publishing are covered by article processing charges (APC) instead of subscription fees. Usually authors or their organizations pay APCs. Dishonest actors – predators –  have found their niche here. Predators operate usually in journal article publishing business.
The predator misleads the author into believing that it is a trustworthy publisher or journal. "Send your manuscript to us and pay the APC, we publish your article rapidly." In reality the predator only wants to defraud money under cover of the APC. The manuscript may not be published at all. If it is published, peer review may be imperfect or it is not performed at all. This kind of publication is worthless, and it is too bad to lose money. To tell the truth, predatory publishers are network criminals.
HOW TO IDENTIFY A PREDATOR
Predatory publishers' websites appear believable. Often they list plenty of journals from many different disciplines. The names of predatory journals resemble the names of reliable and well-known journals.
The ISSN is not a guarantee of quality, because it can be obtained easily for almost any kind of publication. Predatory journals may also have fabricated Impact factors.  How to check if a journal has an IF.
Other distinctive features of a predator:
Aggressive advertising in e-mail. For example, a person has had a presentation in a conference and very soon after this a predator requests an article manuscript.
Promise to publish the article rapidly. Editing and peer review take time to accomplish. It is not realistic to publish the article very soon, for example within a week from the submission.
Instructions for authors are cursory or missing.
It is difficult to find information about APCs.
APCs are very low.
Members for the editorial board are phished in e-mail.
Anybody is accepted as a member of the editorial board.
Distinguished scientists are listed as members of the editorial board without their permission.
There is no editorial board, or it is made-up.
Peer review process is not explained.
Contact information of the publisher is vague or missing, only an e-mail address is given.
There are delays in answering to e-mails.
Journal has an imaginary,

all-embracing name

(International Multidisciplinary Research Journal, Journal of Nature and Science).
Website seems unprofessional,

amateurish

.
IDENTIFYING TOOLS
The general principle is to find publisher and journal information from reliable sources. Alarm bells should ring if nothing is found.
To begin with, check whether the journal is included in the Finnish Publication Forum database. Publication Forum Level must be at least 1, because Level 0 includes questionable open access journals also.
In addition to Finnish Publication Forum, try to find the journal in reliable journal article databases such as Scopus and Web of Science. Their content meets scientific criteria. To find journals included in Scopus, click Sources on top of the search screen. Web of Science journals can be found by clicking Products -> Master Journal List on top of the search screen. Official Impact factors, if available, may be found by clicking Products -> Journal Citation Reports.
The databases mentioned above do not contain all possible open access journals. Thus, check DOAJ. This database contains over 12 000 reliable, peer reviewed open access journals. The DOAJ is independent of publishers and it is funded by donations.
It is also useful to find out by author search whether the journal editor and editorial board members have published anything. Doubts rise when nothing is found, or there are only a few peripheral articles. UEF Primo's search on international articles is also worth trying in author search.
Check also if the publisher is a member of the Open Access Scholarly Publishers Association. This organization has quality control procedure and a code of ethical conduct.
Finally, Think. Check. Submit. offers guidance in choosing a reliable journal.
There are also predatory conferences. Beware of them as well.
Read also: How to avoid predatory publications? (Responsible Resarch)
LIBRARY HELPS
Please contact the library if you have difficulties in verifying the publisher or the journal. We are here to help you. The easiest way to contact us is to send e-mail to information.services@uef.fi.
Heikki Laitinen, tietoasiantuntija | information specialist
Tuulevi Ovaska, erityistietoasiantuntija | information specialist & communications coordinator
Opetus- ja tietopalvelut | Training and information services
Käännöksen oikoluku | English language checking: Urho Heinonen