(Please, scroll down to read in English.)
Vuosittain järjestettävä pohjoismainen työpaja bibliometriikasta ja tutkimuksen arvioinnista eli Nordic Workshop on Bibliometrics and Research Policy pidettiin tänä vuonna 7.-9. marraskuuta Boråsissa Ruotsissa. Yksipäiväisen pre-työpajan ja kaksi päivää kestäneen varsinaisen työpajan isäntänä toimi Boråsin korkeakoulu, jossa annetaan mm. kirjasto- ja informaatioalan koulutusta. Lisäksi Borås on merkittävä tekstiilikaupunki, ja taiteellisuus tuli esille myös kokousympäristössä mm. hauskojen patsaiden ja talojen koristeellisten julkisivumaalausten myötä.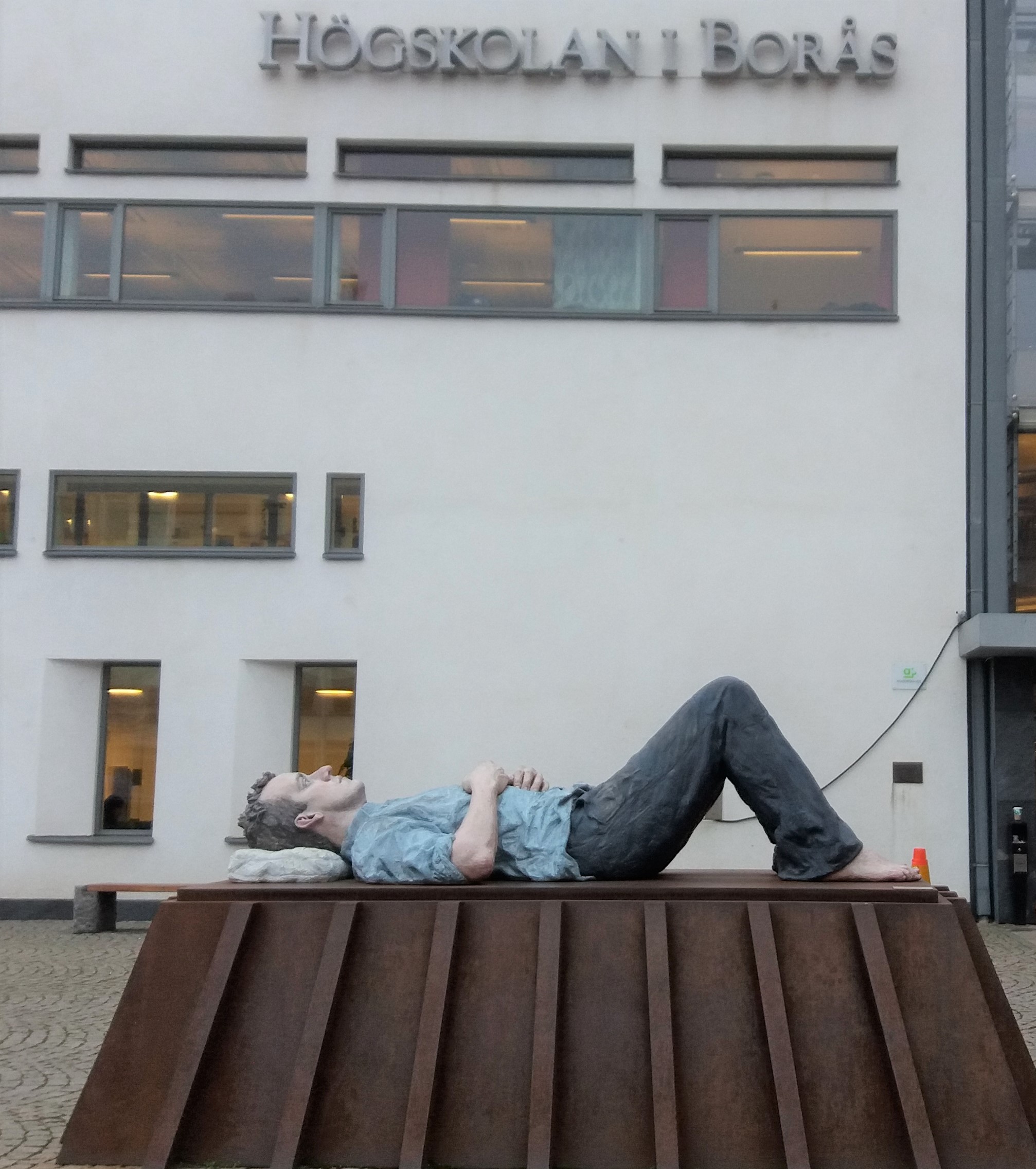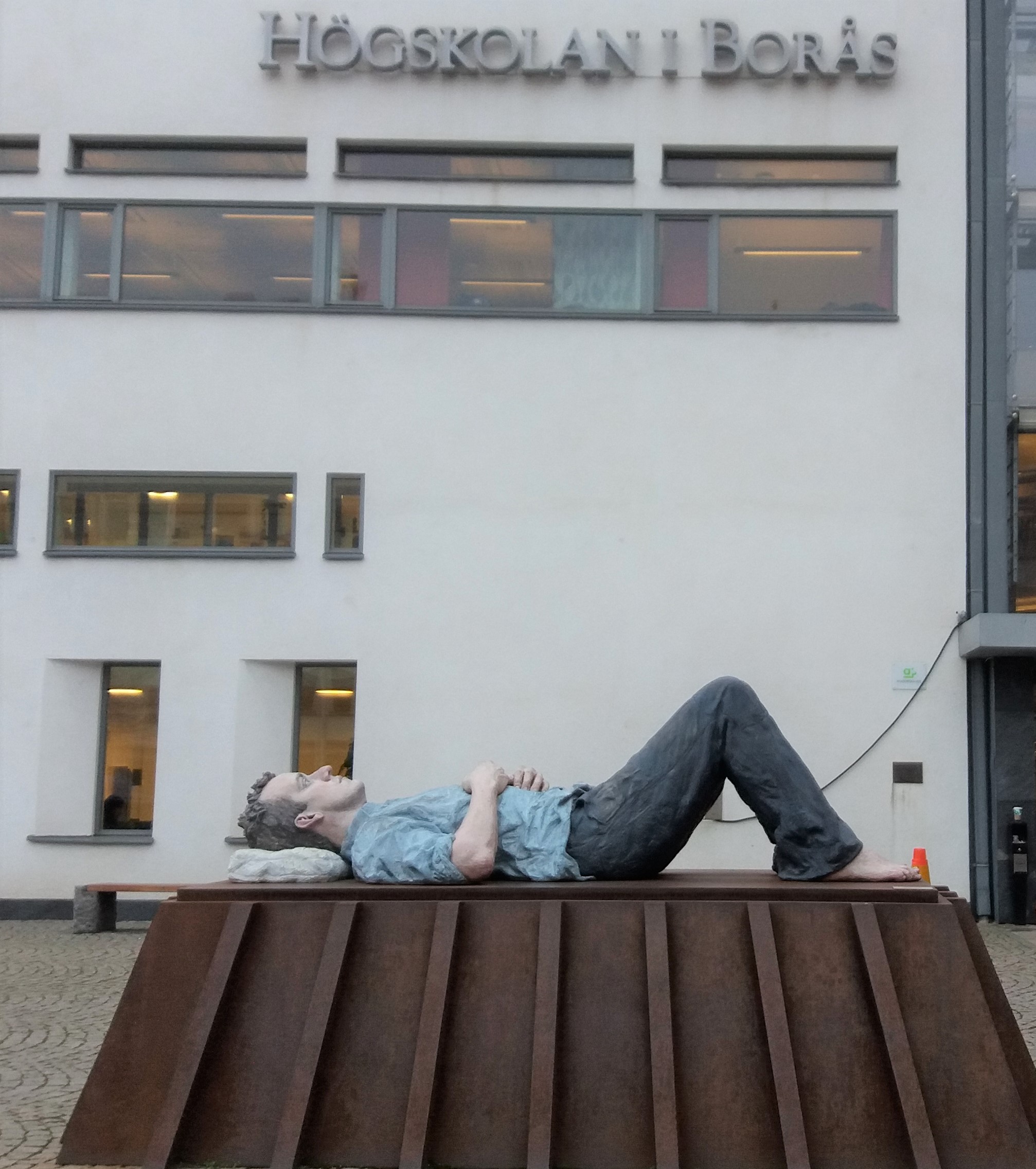 Yhdeksi keskeiseksi aiheeksi työpajan esityksissä nousi tällä hetkellä muutenkin paljon esillä oleva vastuullinen metriikka, ja kirjaston merkitys vastuullisen metriikan käytön opastamisessa ja tiedottamisessa. Esimerkiksi Marianne Gauffriau Kööpenhaminan yliopiston kirjastosta antoi esityksessään Applying the Leiden Manifesto principles in practice – commonalities and differences in interpretation käytännön esimerkkejä siitä, kuinka Leidenin manifestin periaatteet toteutuvat tutkimuksen arvioinneissa.
Samaa aihetta sivusi myös Lundin yliopiston professori Merle Jacobsin esitys Open science and its discontents. Hän toi esityksessään esille avoimeen tieteeseen liittyviä kysymyksiä mm. miten avoin tiede vaikuttaa tulevaisuudessa tutkijoiden meritoitumiseen ja millaisia tekijöitä on otettava huomioon avoimien tutkimusaineistojen jatkokäytössä. Hän otti esille myös sen, että osa tieteellisistä kustantajista on tehnyt avoimesta julkaisemisesta uuden bisnesmallin.

Työpajassa oli myös useita esityksiä Suomesta. Esimerkiksi Janne Pölönen Tieteellisten seurain valtuuskunnasta (TSV) puhui omassa esityksessään Open access and the Nordic publication indicator: friends or enemies? mm. Julkaisufoorumin (Jufo) merkityksestä avoimessa julkaisemisessa ja Jufon vastuullisesta käytöstä julkaisukanavien tasoluokituksessa.
Viimeisimpänä mutta ei suinkaan vähäisimpänä matkan antina oli tietenkin verkostoituminen niin kansallisesti kuin kansainvälisestikin. Lämmin kiitos kaikille, joiden kanssa vietin työntäyteiset mutta hauskat kolme päivää Boråsissa. Ensi vuonna kokouspaikkana toimii Reykjavik, ehkäpä nähdään taas siellä!
Linkkejä:
Työpajan viralliset sivut (mm. ohjelma)
Työpajan suullisia esityksiä (osa)
Työpajan postereita (osa)
IN ENGLISH
This year the annual Nordic Workshop on Bibliometrics and Research Policy was held in Borås, Sweden on November 7-9. The one-day pre-workshop and the two-day workshop were hosted by the University of Borås, which offers education, among others, in Library and Information Studies. In addition, Borås is a significant textile town which was apparent also in the art of the meeting environment with funny statues and decorative facade paintings of houses.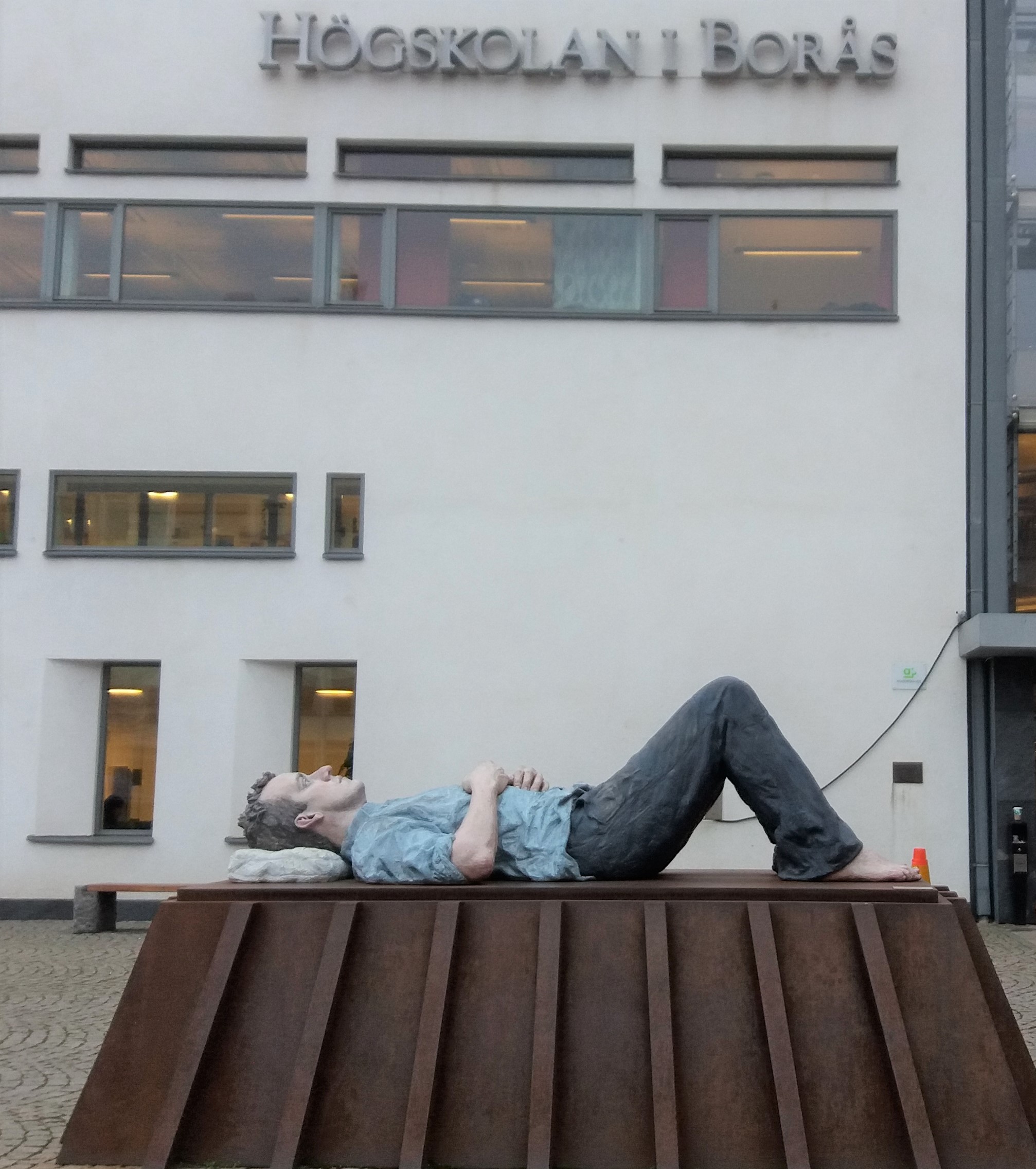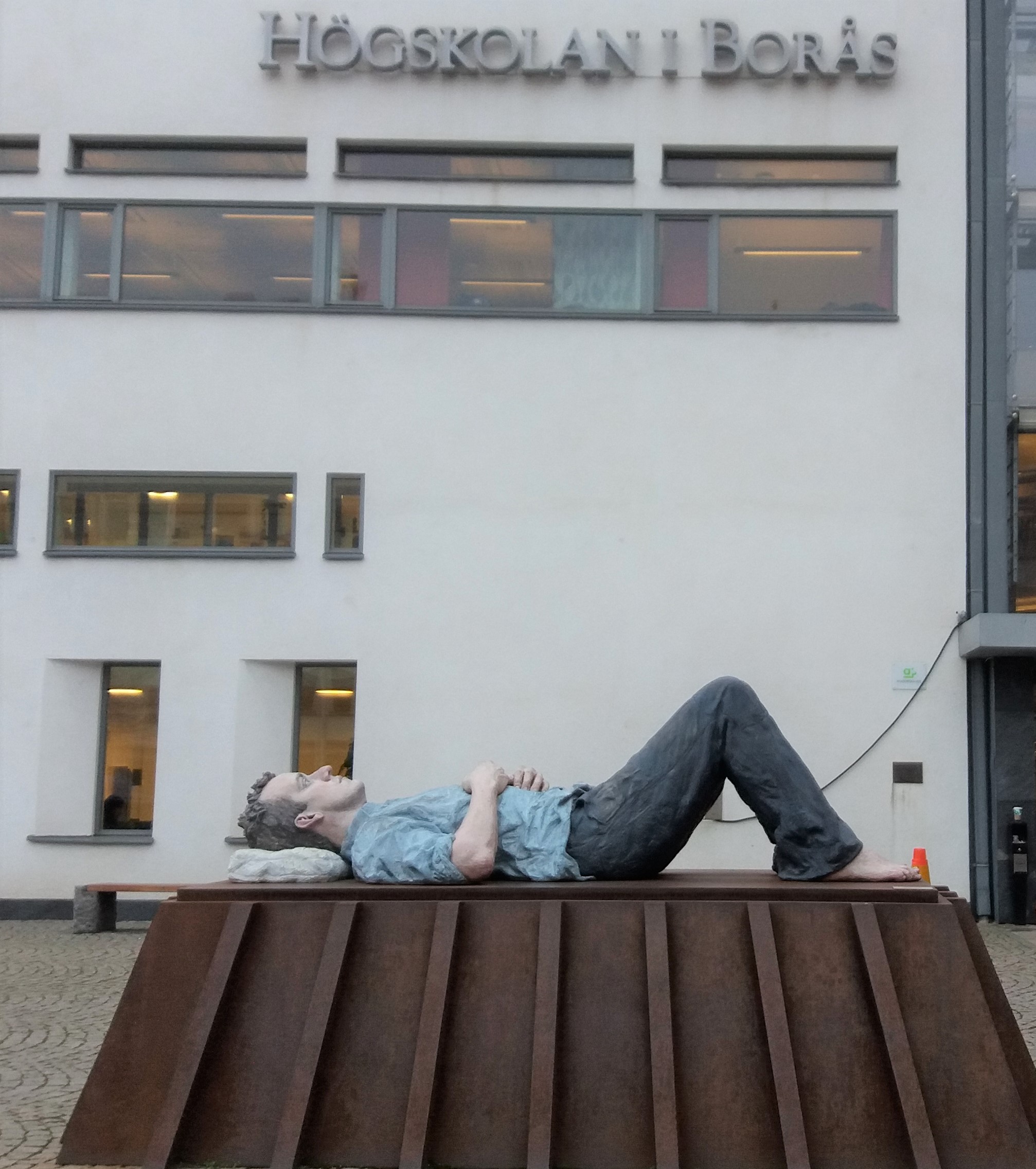 One of the key topics in the workshop was the responsible metrics and the importance of the library in guiding and informing of responsible metrics. For example, Marianne Gauffriau from the University of Copenhagen gave in her talk "Applying the Leiden Manifesto in Practice – Commonalities and Differences in Interpretation" practical examples of how the principles of the Leiden Manifesto are realised in the research assessments.
Professor Merle Jacobs from the Lund University brought up in her presentation "Open science and its discontents" issues related to open science, for example, how open science will affect the merits of researchers in the future and what factors need to be taken into account in the further use of open research data. She also pointed out that some of the scientific publishers have made a new business model for open publishing.
There were also several presentations from Finland in the workshop. For example, Janne Pölönen from The Federation of Finnish Learned Societies (TSV) described in his talk "Open access and the Nordic publication indicator: Friends or Enemies?" the role of the Publication Forum (Jufo) in open publishing and the responsible use of Jufo in the publishing channel classification.
A notable benefit from the workshop was, of course, networking both nationally and internationally. Warm thanks to all those with whom I spent hard-working but great three days in Borås. Next year Reykjavik will be the meeting place, maybe we will see there again!
Related links:
Workshop's official website (e.g. the programme)
Some of the oral presentations
Some of the poster presentations
Virpi Lindi, Tietoasiantuntija | Information specialist
Opetus- ja tietopalvelut | Training and information services
Käännöksen oikoluku | English language checking: Suvi Tolvanen