(Please, scroll down to read a summary in English)
Vankkaa pohjaa ja uusia avauksia
Itä-Suomen yliopiston kirjasto järjestää vuosittain satoja tiedonhaun ja tutkimuksen tuen koulutuksia UEFin opiskelijoille, tutkijoille ja UEFin ja KYSin muulle henkilökunnalle. Tiedonhaun opintojaksoja on tarjolla kaikissa opintojen vaiheissa: kandidaatinopinnoissa, maisterinopinnoissa ja jatko-opintoissa.
Lukuvuonna 2020–2021 toteutettiin tuttuun tapaan yli 30 kandidaatinopintojen tieteenalakohtaista tiedonhaun opintojaksoa. Viime lukuvuonna uutta maisteriopintojen Syventävät informaatiotaidot -opintojaksoa pilotoitiin osana Joensuun kampuksen opintotarjontaa, ja tänä syksynä opintojakso on tarjolla myös Kuopion kampuksen opiskelijoille. Jatko-opinnoissa viime lukuvuonna pilotoitiin Basics of Open and Responsible Science -opintojaksoa ja rakennettiin uutta Tutkimusaineistonhallinnan perusteet -opintojaksoa. Molemmat opintojaksot ovat suoritettavissa tänä lukuvuonna 2021–2022.
Lukuvuosi 2020–2021 kokonaan verkossa
Koronapoikkeustilan vuoksi kirjaston opetus toteutettiin kokonaisuudessaan verkkokursseina, jotka muodostuivat teksti- ja video-oppimateriaaleista, (ennakko)tehtävistä ja etäopetussessioista. Niin kandidaatin-, maisterin- kuin jatko-opintojenkin opintojaksojen opiskelijapalautteessa kiitosta saivat
kattavat, avoimet oppimateriaalit
havainnolliset opasvideot ja hakuesimerkit
oman tutkielmaan pohjautuvat tehtävänannot ja opetukset
joustavat ja itse aikataulutettavissa olevat kurssitoteutukset sekä
asiantunteva ja ideoita herättävä opetus.
Palautteenantajat pitivät tärkeänä sitä, että he oppivat tuntemaan olemassa olevia e-aineistoja, hyödyntämään tietokantoja, hakusanoja ja tiedonhakutekniikoita, ymmärtämään tiedonhaun prosessia, suunnitelmallisuutta ja systemaattisuutta, sekä saivat varmuutta omaan tiedonhakuunsa. Tiedonhaku koettiin tärkeimmäksi opituksi asiaksi kaikissa opintojen vaiheissa. Erityisesti jatko-opinnoissa tärkeiksi opeiksi nostettiin myös viitteidenhallinta, aineistonhallinta, julkaiseminen, tieteen avoimuus ja tutkimuksen näkyvyys. Lisääkin opetusta toivottiin tieteellisten, luotettavien tiedonlähteiden tunnistamiseen ja tiedon ja tiedonlähteiden kriittiseen arviointiin.
Verkkokurssitoteutuksen katsottiin sopivan hyvin paljolti digitaalisesti saataviin tiedonlähteisiin perehtymiseen. Kiitosta saivat kuitenkin myös kontaktiopetusosuudet, jotka mahdollistivat reaaliaikaisen vuorovaikutuksen kurssin opettajan ja kurssitoverien kanssa. Myös tehtävien palauttamista avoimelle keskustelualueelle kiiteltiin, sillä kurssitoverien tehtävistä ja palautteista opittiin paljon. Vuorovaikutuksen ja yhteisöllisyyden lisäksi lähiopetuksen arvo nostettiin esille toisestakin näkökulmasta. Tiedonhaun kurssien opiskelijapalautteissa vinkattiin, että ajankohtainen opastuksen aihe voisi olla itse kirjaston käyttö: monelle fyysisen kirjan etsiminen kirjastosta saattaa olla uusi kokemus.
Verkkokursseilla opittiin myös, että kokonaan verkossa toteutettavallakin opintojaksolla voi olla innostava ilmapiiri:
"Opin myös, miten hienosti etäyhteyden välityksellä opettaja voi osoittaa kiinnostusta opiskelijoita kohtaan ja opettaa heitä kuuntelevalla, kunnioittavalla ja lempeällä otteella. Kurssilta jäi tenttipalautetta myöten olo, että opiskelijan oppimisesta välitettiin."
Oppia oikeista asioista oikeaan aikaan
Monet kiittivät myös mahdollisuutta suorittaa kurssi milloin tahansa opintojen aikana. Perustutkinto-opiskelijoiden tiedonhaun kurssin saa suorittaa valitsemassaan vaiheessa kandidaatinopintoja, vaikka se suositellaankin suoritettavaksi kandidaatintutkielman yhteydessä. Myös opiskelijapalautteissa tiedonhaun kurssin suorittamista samaan aikaan kandidaatintutkielman kanssa pidettiin hyvänä muun muassa siksi, että kurssi auttoi alkuun ja eteenpäin tutkielman lähteiden etsimisessä, koko tutkielmassa tai opinnoissa kokonaisuudessaan.
Toisaalta monet perustutkinto-opiskelijat totesivat, että kurssilla opituille tiedonhakutaidoille olisi ollut tarvetta jo aiemmin, ensimmäisestä opiskeluvuodesta alkaen. Mm. lääketieteiden opinnoissa tiedonhaun opetusta annetaankin jo ensimmäisen vuoden opiskelijoille. Kirjasto myös pyrkii vastaamaan uusien opiskelijoiden tarpeisiin monin tavoin. Uusien perustutkinto- ja jatkuvan oppimisen opiskelijoiden tiedonhaun osaamista tuetaan orientaatioviikon fyysisillä ja virtuaalisilla kirjasto- ja tutorkierroksilla,  Digistartti-perehdytykseen ja Akateemisen opiskelun taidot -kurssille sisältyvillä kirjaston verkko-oppimateriaaleilla sekä kirjaston verkkosivujen Tiedonhaun pikaoppaalla, jota on täksi lukuvuodeksi laajennettu.
Verkossa ja kampuksilla
Koronapoikkeustilan vaatima kirjaston etäopetus ja ohjaus toteutui sujuvasti ja ongelmitta, sillä jo ennen poikkeusaikaa kirjaston oppimateriaalit ja suuri osa opetuksesta oli verkossa. Syksystä 2021 lukien keskeinen kehittämiskohde on vaihtoehtoisten opetukseen osallistumisen ja opintojaksosuoritusten tapojen kehittäminen. Kuten opintojaksopalautteetkin kertoivat, etäopetustoteutukset ovat varsin pidettyjä, mutta myös lähiopetukset ovat arvokkaita vuorovaikutuksen, yhteisöllisyyden ja oppimisen näkökulmasta, ja tukevat samalla uusien opiskelijoiden kotoutumista yliopistoyhteisöön. Varsinkin työn ohella opiskellessa korostuu ajasta ja paikasta riippumattomien opintojaksojen tarve, ja tähän tarpeeseen pyritään vastaamaan kirjaston opintojaksojen suoritustapojen moninaistamisella. Esimerkkinä mainittakoon jatko-opiskelijoille suunnattu Tutkimuksen tiedonhaku ja -hallinta -opintojakso, jota ollaan parhaillaan kehittämässä niin, että se on suoritettavissa joko kokonaan itsenäisenä verkko-opiskeluna tai osittain pienryhmäopetuksessa.
Koko kirjastolle tervetulleita olivat palautteet siitä, että kirjaston henkilökunta ja palvelut koettiin helposti lähestyttäviksi ja hyödyllisiksi:
"Tämän kurssin avulla tuli sellainen tuntuma, että UEF kirjastoon voi ottaa matalalla kynnyksellä yhteyttä tutkimusta tehdessä ja apua saa."
Juuri tähän kaikissa UEFin kirjastopalveluissa pyritään niin tutkimuksen kuin opiskelunkin tukena. Otahan yhteyttä kirjastoon!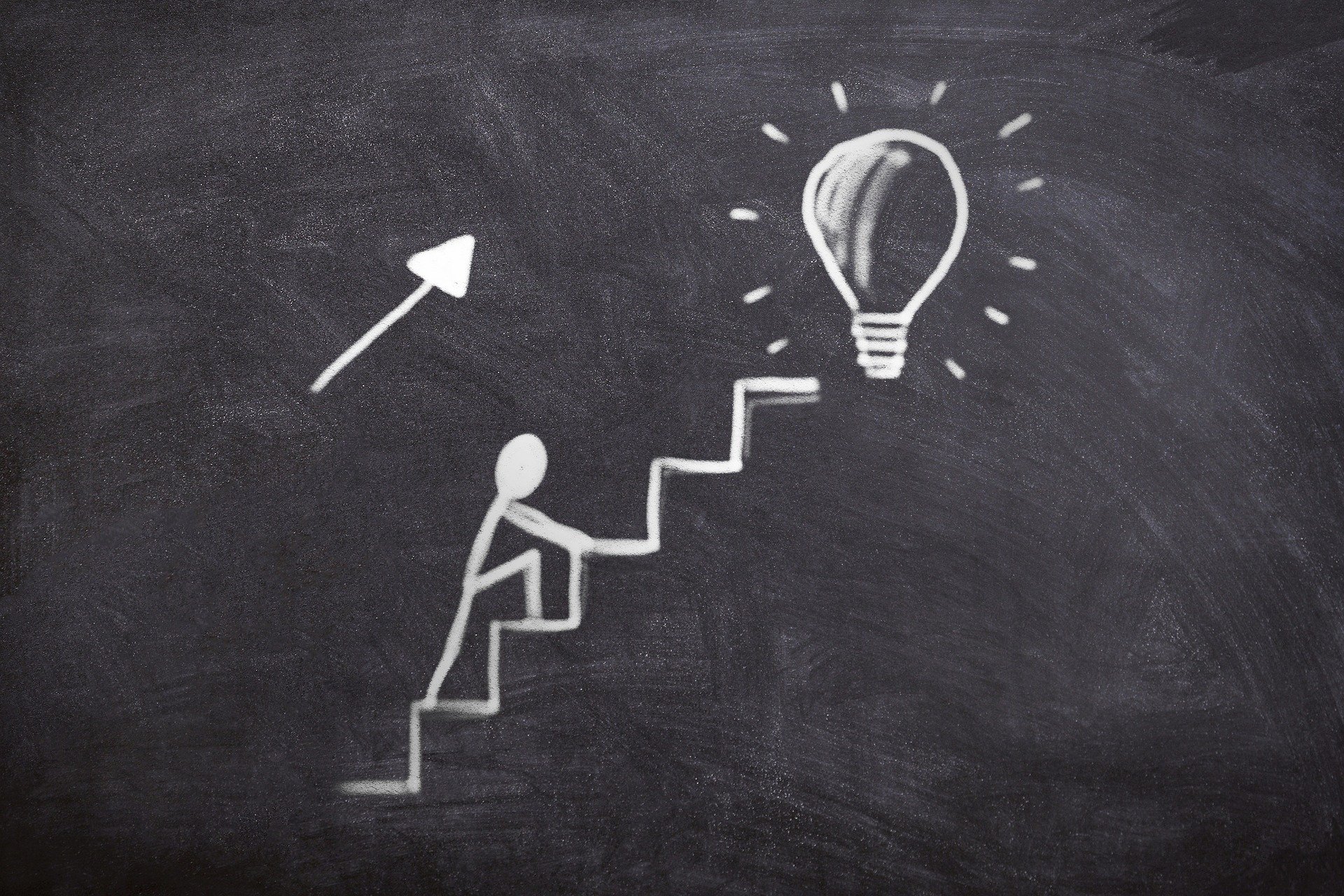 A solid foundation and new initiatives
Every year the UEF library arranges hundreds of training courses on information retrieval and research support for the students, the researchers and other staff of UEF and KUH. Courses on information retrieval are available at all stages: bachelor's, master's and postgraduate studies.
As usual, in the academic year 2020–2021, over 30 discipline-specific information retrieval courses were carried out in the bachelor's degree programmes. Last academic year, the new master's degree course 'Syventävät informaatiotaidot' (Advanced skills in information searching, arranged in Finnish) was piloted as part of the course offering at the Joensuu campus, and this autumn the course is offered to students at the Kuopio campus. Last academic year in postgraduate studies, the Basics of Open and Responsible Science course was piloted and a new Basics of Research Data Management course was developed. Both courses are available this academic year 2021–2022.
Academic year 2020–2021 entirely online
Due to the exceptional circumstances caused by the coronavirus pandemic, the library's teaching was completely carried out as online courses, consisting of text and video learning materials, (pre-)assignments and distance learning sessions. The student feedback on the bachelor's, master's and postgraduate courses praised
the comprehensive, open learning materials
illustrative tutorial videos and search examples
assignments and lessons based on the student's own thesis
flexible course implementations that leave room for independent scheduling and
expert teaching that stimulates ideas.
The feedback highlighted the importance of learning about existing e-resources and the use of databases, keywords and information retrieval techniques, understanding the process and methodical and systematic nature of information retrieval, and gaining confidence in information retrieval. Information retrieval was perceived as the most important thing learned at all stages of studies. Reference management, data management, publishing, research visibility and Open Science were also highlighted as important lessons, especially in postgraduate studies. More training was requested on how to identify scientific, reliable sources of information and how to critically evaluate information and its sources.
The online course was considered to be well suited for accessing largely digital sources of information. However, praise was also given to the contact teaching sessions, which allowed for real-time interaction with the course teacher and other participants. The submission of assignments to the open discussion platform was also praised, as a lot was learned from the assignments and feedback of the other participants. In addition to interaction and communality, the value of contact teaching was highlighted from another perspective as well. Student feedback on the information retrieval courses suggested that a topical lesson subject could be library use: for many, finding a physical book in a library can be a new experience.
The online courses also taught that even a fully online course can have an inspiring atmosphere:
"I also learned how well a teacher can show interest in the students and teach them with a listening, respectful and gentle approach when teaching remotely. The course, right down to the exam feedback, left me with the feeling that the student's learning was considered to be important."
Learning the right things at the right time
Many also appreciated the possibility of taking the course at any time during their studies. Undergraduate students may take the information retrieval course at any stage of their bachelor's studies, although it is recommended that it be taken in conjunction with the bachelor's thesis. Feedback also indicated that it was good to have the course at the same time as the bachelor's thesis because the course helped the students get started and move forward in their search for sources, and the thesis itself, and supported their further studies as a whole.
On the other hand, many undergraduate students said that they would have needed the information retrieval skills they learned on the course even earlier, from the first year onwards. I.e. in medical sciences, information retrieval training is given for the first-year students. The library aims to meet the needs of the new students in many ways. The information retrieval skills of new undergraduate and continuous learning students are supported by physical and virtual library and tutor tours during orientation week, the library's online learning materials included in the Digistartti orientation package and University Study Skills courses, and the Quick guide for information searching on the library's website, which has been expanded for this academic year.
Online and on campus
The library's remote teaching and guidance required during the state of emergency was smooth and problem-free, as the library's learning materials and much of the teaching were online even before the pandemic. From autumn 2021 onwards, a key area for development will be the development of alternative ways of participating in teaching and completing courses. As the course feedback indicated, distance learning is well-liked, but contact teaching is also valuable for interaction, communality and learning, and it supports the integration of new students into the university community. Particularly when studying alongside work, the need for courses independent of time and place is emphasised, and efforts are being made to meet this need by diversifying the ways in which the library's courses can be completed. For example, the Research information retrieval and management course for postgraduate students is currently being developed so that it can either be completed as a fully independent online course or partly taught in small groups.
The library as a whole appreciated the feedback that the library staff and services were perceived as approachable and useful:
"This course gave me the feeling that I can always contact the UEF Library when doing research, and help is available."
This is exactly what all UEF library services are aiming for, in support of both research and studies. Please contact your library!
Katri Rintamäki, palvelupäällikkö | Head of services
Opetus- ja tietopalvelut | Training and information services