(Please, scroll down to read in English.)
Periaatteista käytäntöihin: Avoin tiede Euroopan yliopistoissa. 2020-2021 EUA Open Science Survey -tutkimuksen tulokset
Raportissa esitellään vuoden 2020-2021 EUA Open Science Survey -tutkimuksen tulokset ja annetaan näyttöön perustuvia suosituksia instituutioille, tutkijoille, tutkimuksen rahoittajille ja poliittisille päättäjille siirtymisestä kohti avointa tiedettä. Kyselyraportissa on yli 270 vastausta 36 Euroopan maasta, ja siinä keskitytään avoimen tieteen kehitystasoon eurooppalaisissa yliopistoissa. Siinä käsitellään myös avoimen tieteen roolia instituutioiden strategisissa painopistealueissa ja sen täytäntöönpanoa institutionaalisissa käytännöissä. Lue lisää ja lataa raportti.
Emerald, Taylor & Francis ja Wiley: vuoden 2021 maksuttomien Open Access-artikkelien kiintiöt loppuneet tai loppumassa
Monien kustantajien kanssa on solmittu lisenssisopimuksia, jotka sisältävät kirjoittajamaksuetuja uefilaisille. Useimmiten etuna on artikkelin julkaiseminen avoimena kustantajan lehdessä maksutta. Osa sopimuksista sisältää vuosittaisen artikkelikiintiön tai maksimisumman, jonka edestä artikkeleita voi avoimina maksutta julkaista. Wileyn sopimuksen maksuttomat OA-artikkelit on jo käytetty kokonaan loppuun vuoden 2021 osalta. Emeraldin artikkelikiintiön arvioidaan loppuvan lokakuun alkupäivinä ja Taylor & Francisin lokakuun loppupuolella (seuraa tilannetta kirjoittajamaksuetujen sivulta). Artikkelien maksuton OA-julkaiseminen mainittujen kustantajien lehdissä avautuu vuoden 2022 alusta lähtien uudelleen. Vastaavia katkoksia ei ole tiedossa muiden kustantajien lehtiin.
OA-artikkeleiden loputtua artikkelit julkaistaan hybridilehdissä pelkästään maksumuurin takana, ellei kirjoittaja maksa APC-maksua itse.  Täysin avoimissa OA-lehdissä kirjoittaja vastaa APC-maksusta.
Avoimen tieteen sihteeristö selvittää avoimen tieteen koordinaation vaikuttavuutta ja toimintaa itsearvioinnin avulla syksyllä 2021.
Kuinka hyvin avoimen tieteen ja tutkimuksen koordinaatio toimii? Mikä on sen vahvuus ja mitä kannattaisi seuraavaksi kehittää? Tuottaako koordinaatio tuloksia, joita tutkimusyhteisö tarvitsee ja toivoo? Tavoitteena on tarkastella avoimen tieteen koordinaation kehitystä vuosina 2018-2021 koordinaation siirryttyä OKM:n ATT-hankkeen jälkeen pysyväksi toiminnoksi TSV:lle. Erityistä huomiota kiinnitetään avoimuutta edistävien tiedepoliittisten linjausten yhteiskehittämismallin toteutumiseen ja sen vaikutuksiin avoimen tieteen kansallisen työn edistäjänä.
Itsearvioinnin kysely avataan Avoimen tieteen syystyöpajassa 5.10. ja haastatteluja tehdään syys- ja lokakuun aikana.
Itsearviointi julkaistaan Avoimen tieteen syyspäivillä 24.11.
Kannanotto kirjojen avoimesta saatavuudesta
cOAlition S on julkistanut kannanoton tieteellisten kirjojen avoimesta saatavuudesta. Kannanotolla koalitio haluaa asettaa selkeän suunnan tieteellisten kirjojen avoimelle saatavuudelle. Lyhyesti suositus kuuluu, että kaikki alkuperäistutkimukseen kuuluvat tieteelliset kirjat, joita suoraan tuettiin cOAlition S organisaatioiden rahoituksella, tulee julkaista avoimesti.
Aiheesta lisää blogissa: Avoimista tieteellisistä artikkeleista kohti avoimia tieteellisiä teoksia
Oppimisen ja oppimateriaalien avoimuuden suosituksia 2021
Suositukset tukevat Oppimisen ja oppimateriaalien avoimuuden linjausta ja esittelevät hyviä käytäntöjä, joilla linjauksen päämääriä ja tavoitteita voi käytännössä toteuttaa. Suositukset ovat olleet avoimesti kommentoitavana keväällä 2021 ja niiden lopullinen muoto on hyväksytty oppimisen avoimuuden asiantuntijaryhmän kevätkokouksessa 5.5. Suositukset on esitelty avoimen tieteen ohjausryhmälle 23.8.2021, ja ne julkaistaan koottuna yhteisjulkaisuna Vastuullisen tieteen julkaisusarjassa loppuvuodesta 2021. Sitä ennen suositusten keskeinen sisältö on käytettävissä asiantuntijaryhmän sivuilla.
Avoimen tieteen seurantamallin luonnos on nyt avoimesti tutkimusyhteisön kommentoitavana
Avoimen tieteen seurannan tavoite on tukea organisaatioiden avoimen tieteen kehitystyötä, tukea ja todentaa julistuksessa ja linjauksissa sovittujen tavoitteiden toteutumista sekä saada kokonaiskuva suomalaisen tieteen avoimuuden tilasta. Seurantamallin luonnos on nyt avoinna tutkimusyhteisön kommentoitavaksi 27.9.-1.11.2021.
Horisontti Eurooppa ja avoin tiede
Horisontti Eurooppa ohjelmassa korostuu avoin tiede ja sen vakiinnuttaminen toimintatavaksi. Ajatuksena on edistää avointa yhteistyötä ja varhaista aineistojen ja ideoiden jakamista. Uutena suosituksena on mahdollisimman avoin ja varhaisen vaiheen jakaminen ennakkorekisteröinnillä tai ennakkojulkaisuilla sekä kansalaisten ja yhteiskunnan toimijoiden hyödyntäminen esimerkiksi joukkoistamalla. Perinteiset vaatimukset ovat jo pakollisia, kuten aineistohallintasuunnitelmat, vertaisarvioitujen julkaisujen avoin saatavuus, tutkimusdatan jakaminen rajoituksin. Horisontti 2020 ja Horisontti Eurooppa hankkeille on tarjolla ilmainen Open Research Europe (ORE) -julkaisualusta.
Suomalainen tutkimusyhteisö on kiinnostunut kotimaisten tieteellisten kausijulkaisujen tulevaisuudesta
Tutkitun tiedon avoin saatavuus on avoimen tieteen keskeisiä tavoitteita. Kotimaiset tieteelliset kausijulkaisut ovat tärkeitä yhteiskunnan toiminnalle, mutta avoimuuteen siirtyminen on haastavaa julkaisujen toimintaedellytysten näkökulmasta. Ratkaisua haasteiseen on etsitty pitkään. Touko-kesäkuussa kommenttikierroksella olleet ratkaisuehdotukset olivat viimeisin askel tässä työssä. Kommentit ovat avoimesti luettavissa .
Lisätietoja
Unesco julkisti avointa tiedettä koskevat suosituksensa hyväksyttäviksi Unescon yleiskonferenssissa marraskuussa 2021
UNESCO Recommendation on Open Science
Koulutuksia, webinaareja, verkkotapahtumia ja työpajoja
Avoimen tieteen syystyöpaja 5.10. klo 9-15
Työpajapäivän tarkoituksena on vastata avoimen tieteen asiantuntijaryhmien ja työryhmien tarpeeseen työstää asioita yhdessä. Asiantuntija- ja työryhmien omissa osuuksissa keskitytään käytännön tekemiseen.
Tiedejulkaisemisen päivät 2021: Eettisesti, vastuullisesti – kestävästi 7.-8.10.
Vuosittain järjestettävillä Tiedejulkaisemisen päivillä keskustellaan monipuolisesti tiedejulkaisemiseen liittyvistä aiheista, kuten avoimesta julkaisemista, vertaisarvioinnista, markkinoinnista, toimitusprosesseista ja tiedepolitiikasta. Tiedejulkaisemisen päivät on tarkoitettu kaikille tiedejulkaisemisesta kiinnostuneille: kustantajille, tutkijoille, toimittajille, yliopistokirjastoille, tiede- ja valtionhallinnolle. Tilaisuuden järjestävät Tieteellisten seurain valtuuskunta, Tiedonjulkistamisen neuvottelukunta, Suomen tiedekustantajien liitto ja Kansalliskirjasto.
Avoimen datan lainsäädäntö ja tutkimus -webinaari 12.10.
Miten avoimen datan direktiivin pohjalta muodostunut lainsäädäntö vaikuttaa tutkimusyhteisöön ja tutkimusaineistojen avaamiseen? Lisätietoja. Ilmoittautumislomake.
SSHOC Workshop 13.10.2021
Data Protection in research practice: The GDPR and the ELDAH Consent Form Wizard. More information.
Avoimen tieteen syyspäivät 24.-25.11. Turussa
Päivillä pohditaan tieteen ja tutkimuksen infrastruktuureja.
OA-viikon tapahtumia UEFissa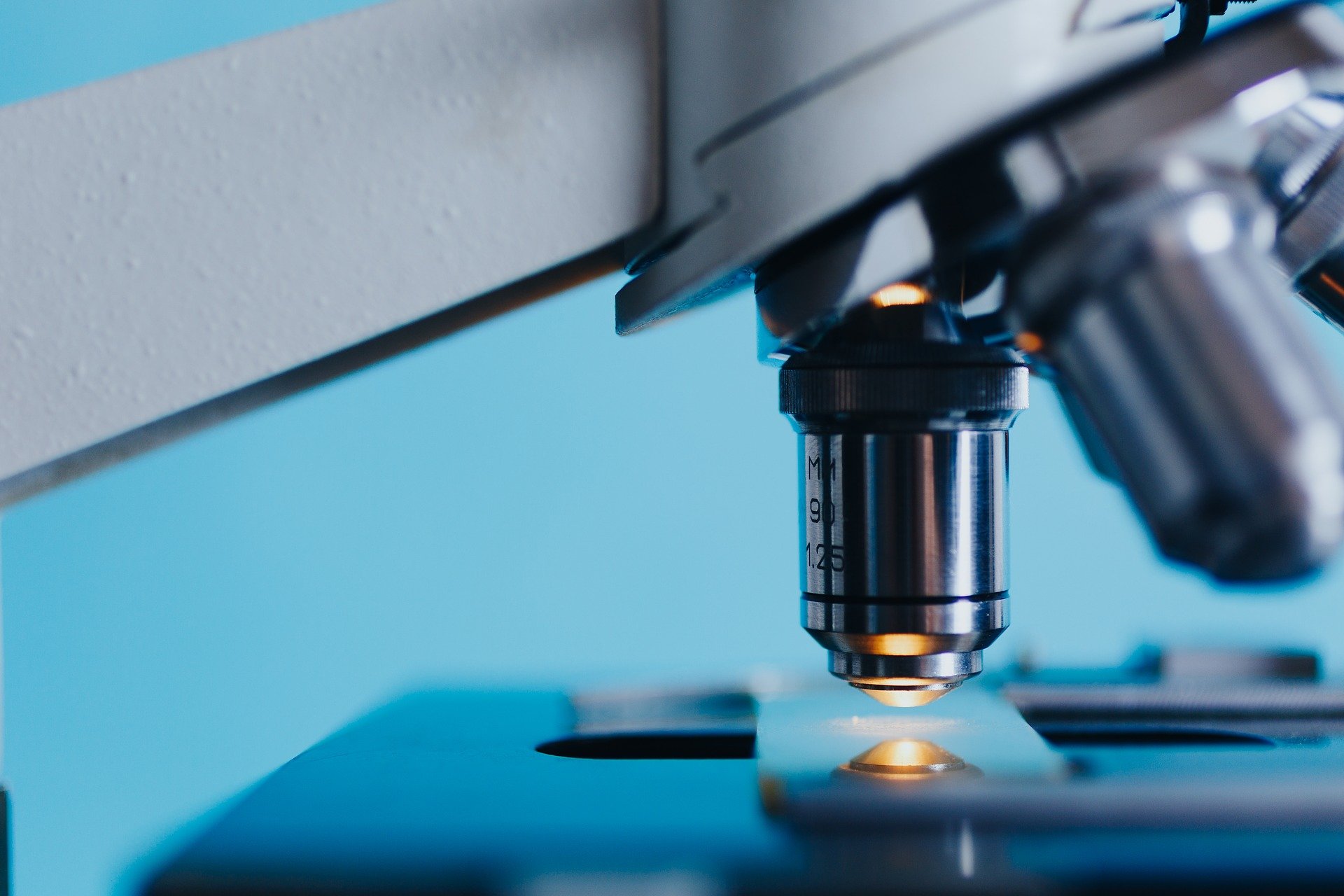 From principles to practices: Open Science at Europe's universities. 2020-2021 EUA Open Science Survey results
The report presents the findings of the 2020-2021 EUA Open Science Survey and provides evidence-based recommendations for institutions, researchers, research funders and policymakers on the transition towards Open Science. With more than 270 responses from 36 European countries, the survey report focuses on the level of development of Open Science in European universities. It also addresses the role of Open Science in institutions' strategic priorities and its implementation in institutional practices. Read more and download the report.
Emerald, Taylor & Francis, and Wiley: quotas for free Open Access articles for 2021 have been or will soon be filled
Licence agreements have been made with several publishers containing Author Processing Charge (APC) bonuses for UEF employees. Most often, the bonus in question is that the article will be published free of charge as an open access article in the publisher's journal. Some agreements feature an annual quota of articles or a maximum sum for publishing free-of-charge open access articles. The free-of-charge OA articles in the Wiley contract have been used up for 2021. It is estimated that the Emerald article quota will be filled in early October and Taylor & Francis's quota in late October (you can follow the situation on the APC pages). Free-of-charge OA publishing of articles in the journals of the aforementioned publishers will be reopened at the start of 2022. We are not aware of similar interruptions with other publishers' journals.
After the quota of OA articles has been filled, the articles will be published in hybrid journals only behind a paywall, unless the author pays for the Author Processing Charge. With regard to fully open OA journals, the author is liable for the APC.
The Open Science Secretariat will review the impact and operations of open science coordination through the means of self-assessment in autumn 2021
How well does the coordination of open science and research work? What are its strengths, and what should be developed next? Does coordination produce results the research community needs and wants? The objective is to review the development of open science coordination from 2018 to 2021 after the coordination became a permanent assignment of the Federation of Finnish Learned Societies (TSV), following the Ministry of Education and Culture's Open Science and Research project. Special attention will be paid to the implementation of the joint development model of science policy strategies promoting openness and the model's impact as a driving force of national open science work.
The self-assessment survey will be launched during the Open Science Autumn Workshop on 5 October, and the interviews will be conducted in September and October.
The self-assessment will be published during the Open Science Autumn Conference in Turku on 24 November.
The Statement on Open Access to Academic Books
cOAlition S has published the statement on Open Access for Academic Books. With the statement, cOAlition S sets a clear direction for academic books to become open access. The recommendation is "All academic books based on original research that was directly supported with funding from cOAlition S organisations should be made available open access on publication".
On topic, more on the blog: From Open Academic Articles to Open Academic books
Openness recommendations for education and educational materials 2021
The recommendations support the Openness Strategy of Education and Educational Materials and present good practices for implementing the objectives and goals of the strategy in practice. The recommendations were made available for public comments in spring 2021, and the final result was approved in the spring meeting of the Expert Panel in Open Education on 5 May. The recommendations were presented to the National Open Science and Research Steering Group on 23 August 2021, and they will be published collectively in the Responsible Research series in late 2021. The key contents of the recommendations will be available on the Expert Panel's website before this.
The Horizon Europe and Open Science
The Horizon Europe program emphasizes open science and its consolidation into action. The idea is to promote open cooperation and early sharing of data and ideas. The new recommendations are to share research ideas and research data as early as possible through preregistration or preprints and exploit citizens and civil society in co-creation of content for example crowdsourcing. Traditional requirements are already mandatory, such as data management plans, open access to peer-reviewed publications, open access to research data (with exceptions). A free Open Research Europe (ORE) publishing platform is also available for Horizon 2020 and Horizon Europe. More information
The Finnish research community is interested in the future of Finnish scientific periodicals
Open access to researched information is one of the key objectives of open science. Finnish scientific periodicals are important to the operations of society, but the transition to openness is challenging from the perspective of the publications' operational prerequisites. A solution to this challenge has been searched for a long time. The solution proposals sent for a round of comments in May and June were the latest step in this work. The comments (in Finnish)
UNESCO released its recommendations on Open Science to be adopted by UNESCO's General Conference during its next session in November 2021
UNESCO Recommendation on Open Science
Courses, webinars, online events and workshops
Open Science Autumn Workshop 5 October 9 am–3 pm
The purpose of the workshop day is to provide open science expert groups and work groups with the long-awaited opportunity to discuss their work together. The expert and work groups' own sections focus on practical applications.
Academic Publishing Days 2021: Ethically, responsibly – sustainably 7–8 October
The annual Tiedejulkaisemisen päivät (Academic Publishing Days) event is a forum for multifaceted discussions on the subjects related to academic publishing, such as open access publication, peer reviewing, marketing, editorial processes and science policies. The Academic Publishing Days event is intended for anyone interested in academic publishing: publishers, researchers, journalists, university libraries, academic and state administrative branches. The event is held by the Federation of Finnish Learned Societies, the Committee for Public Information, the Finnish Association for Scholarly Publishing and the National Library of Finland.
Open data legislation and research webinar on 12 October
How does legislation based on the open data directive affect the research community and open access to research materials? Further information (in Finnish)
SSHOC Workshop 13 October 2021
Data Protection in research practice: The GDPR and the ELDAH Consent Form Wizard
Open Science Autumn Conference in Turku 24–25 November
The conference focuses on the infrastructures of science and research.
UEF Open Access Week Events
More information on open science issues is available from Research Support at the UEF library, Open science and OpenUEF Yammer.
Tomi Rosti, tietoasiantuntija | Information Specialist
Tutkimuksen tuki | Research support
Opetus- ja tietopalvelut | Training and Information Services