The image of Joensuu as a small homogeneous city is changing as the number of international students and foreigners from diverse ethnicities and backgrounds increases. The University of Eastern Finland is responsible for most of the growth in the international population. Every year more students come to Joensuu to study and sometimes their family members accompany them. This leads to more intercultural encounters, which creates a need for resources and services available to support their well-being and increase the sense of belonging in the community. This blog post will investigate the availability of information and accessibility of services that are not part of the university. These services include different spare time activities, hobbies, and any services necessary for living, from small repair shops for bikes, cars, and clothes to general physical and mental well-being services. This blog aims to explore the overall inclusivity of the city's services for non-Finnish speakers in Joensuu.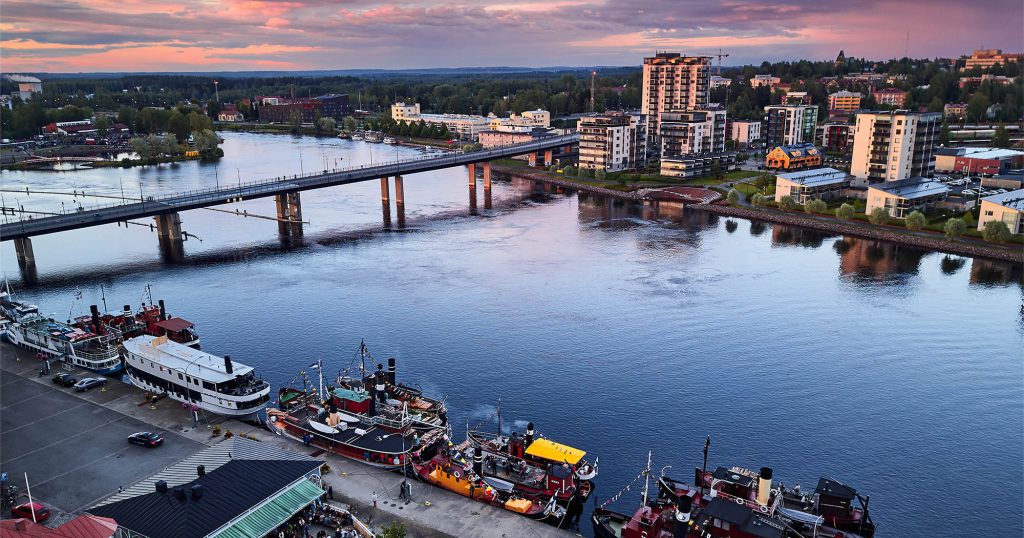 There's still some room for improvement in raising the visibility of the existing information
The municipality of Joensuu has provided a general English version of its website, though the information available there is only limited to basic details about the city. Unfortunately, the English version is only updated at most once a month with a single news item. Moreover, there is no relevant information about spare time activities and events at all in English. Some organizations such as the work office offer interpretation services in multiple languages for people who need them. In other organizations such as banks and tax offices, the staff make every effort to help customers to the best of their abilities. Usually with a combination of English and a basic understanding of the Finnish language, it is manageable to fulfill one's needs.
Many situations and needs are easy to fulfill by using the English language but people who speak other languages might confront challenges. It is important to consider these language barriers and problems that stem from it and help the internationals to equip themselves with at least basic Finnish skills to facilitate their encounters with locals. The Joensuu community is very understanding and usually tries its best to accommodate non-Finnish speakers. However, the city of Joensuu still has some room for improvement in raising the visibility of the existing information and strengthening the networks within the city.
The University of Easter Finland offers a variety of sports services and activities through Sykettä and international clubs such as ESN Joensuu (Erasmus Students Network) or events organized by the student union. Beyond what is organized on the campus, there is not much opportunity to engage in the activities and events organized in the city. Sometimes international students take the initiative and organize an event with the help of a specific organization, such as the multicultural café which is organized by the Red Cross. Unfortunately, due to lack of support, many of these events remain unknown and they become another place for a limited number of international students to hang out with only a few Finnish people.

Equal access to information and opportunities for everyone
To have a city that embraces diversity and fosters a more inclusive environment, it is crucial to have equal access to information and opportunities for everyone. The university promotes numerous events through the channels within the university community. Individuals who are foreigners or international students residing in the city but not part of UEF communities might miss out on these announcements. However, there is a growing awareness inside and outside of the university and an active effort to provide information for a larger group and include international students and foreigners in the city's programs.
Joensuu has a good variety of outdoor activities throughout the year which might not be difficult for internationals to participate in. However, when it comes to cultural events, there are very few choices available for non-Finnish speakers and even the information about these events is mostly only in Finnish which becomes a problem for international students in the first step of the way when seeking such events.
There are some NGOs and nonprofit organizations that have included international people in their programs to some extent and provide services for them such as North Karelia Crisis Center and Red Cross. Some organizations such as International House Joensuu occasionally organize events for both international and Finnish people, but they do not happen often, and few people become aware of them. Some restaurants and café have their menus in both Finnish and English and even if not they are happy to explain any questions. Most repair shops will help you in English, but you must find the one that suits you through your network of friends otherwise it might be difficult to find them. Having a basic understanding of Finnish helps in finding these services.
Genuine support of people leads to a more inclusive city
When I think about my time in Joensuu over the past two years, my initial thought is not the breathtaking nature or the cleanliness of the city, although those are important. Instead, what stands out in my memory is the kindness of people who have helped and supported me or just simply stood beside me throughout my tough times. It does not matter how big or small these acts are, the fact that they went out of their way to help me was remarkable. I remember that complete strangers stopped their cars in the middle of winter when they noticed that I had had an accident and did not leave until the matter was completely resolved or a bus driver that could hardly speak English tried to help me as a newcomer in the city to get to where I want in the city. It is because of this genuine support that I believe that Joensuu has so much potential for change toward a more inclusive city that can make life more comfortable for the internationals rather than isolating them and make it easier for them to access the services they require.
As an international student or foreigner in Joensuu, discovering leisure activities, services, and public events beyond the university campus can be quite challenging. While certain limitations exist, there are some efforts from both international and Finnish individuals to fill this gap and enhance the overall experience of internationals in the city. Some internationals are actively seeking information by themselves. Meeting them halfway by providing relevant information contributes to the creation of a more open, accessible, and inclusive city for all the residents in the future.