Mendeley (Elsevier) is a free reference management application and an academic social network tool. Like RefWorks, Mendeley helps to manage references and generate bibliographies. With Mendeley, you can save pdf files, and read and annotate files. Mendeley provides the user with 2 GB of free web storage space, which is upgradeable at a cost.
Mendeley can be used either via a desktop or via a web version. Mendeley consists of three utility programs:
Web Importer installed to browser enables importing references and full articles to Mendeley library online easily.
Mendeley Desktop is a user interface downloaded to your desktop for managing references
Word Plugin installed to your text editor (Word, LibreOffice) is an add-on utility program, which is needed for adding references and bibliographies to texts.
Mendeley is compatible with Windows, Mac, Linux, iPhone and mobile devices, and desktop and web versions are easily synchronized. Databases e.g. from RefWorks can quickly be imported to Mendeley, and vice versa. Mendeley also offers basic bibliometrics for publication assessment and enables academic networking (see 4. module: Publishing and Research Visibility).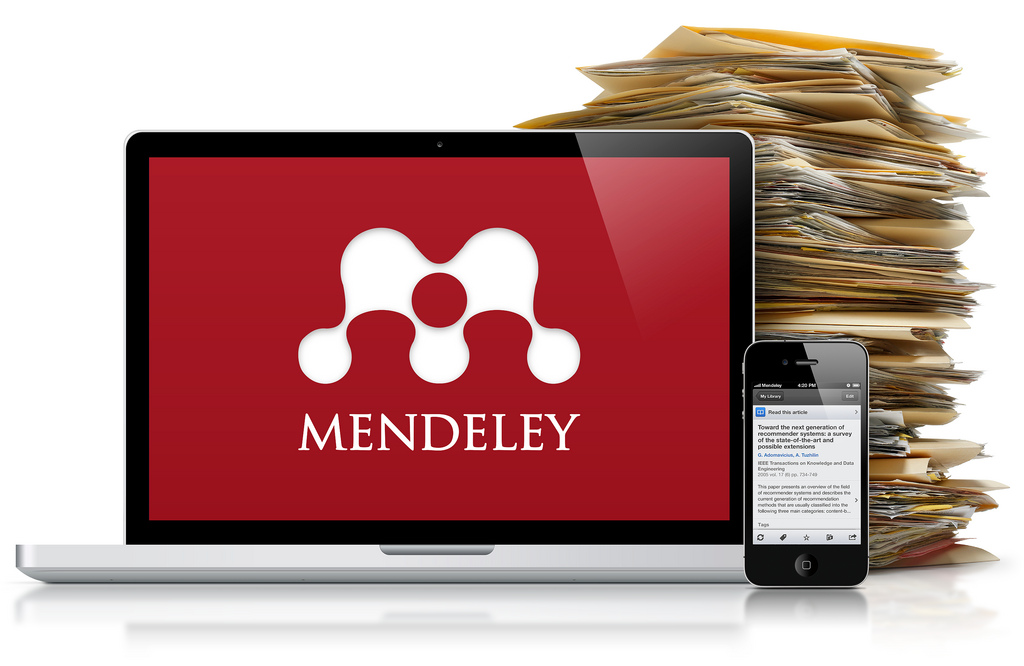 Guides and links
Here are videos and guides to help you to get easily a grip on Mendeley:
(8/2020 HL)