Databases of humanities and theology
There are both discipline-specific and multidisciplinary databases in humanities and theology. Several humanities databases are databases of either Proquest or Ebsco. In addition, Web of Science has one database containing studies in humanities, Arts & Humanities Citation Index (link opens in a new tab in UEF Primo).
EBSCO Platform for databases
EBSCO maintains one generic database of its own: Academic Search Premier. Through the EBSCO platform, it is possible to use other databases as well, either alone or together with multiple databases.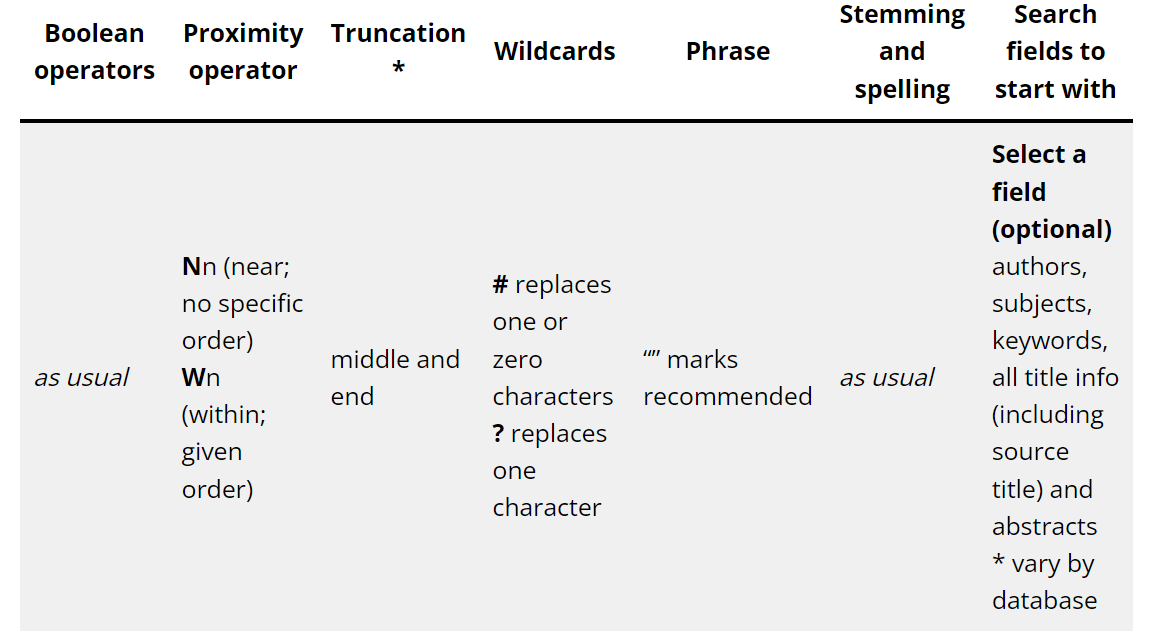 Video tutorials (videos open in a new tab in Youtube)
Using search terms, limiting, editing, saving – ignore the last minute, not applicable in UEF library
Academic Search Premier General Tutorial (5:56)
Use of thesaurus terms:
Browsing Subject Terms in EBSCOhost Databases (2:23)
Setting notifications about new results:
Creating a Search Alert in EBSCOhost (1:28)