(Please, scroll down to read in English.)
Allekirjoita avoimen tieteen julistus
Avoimen tieteen koordinaatio kutsui tutkimusyhteisön organisaatioita allekirjoittamaan julistuksen. Kaikki yliopistot, ammattikorkeakoulut ja tutkimuslaitokset ovat ilmaisseet tukensa. Nyt mahdollisuus julistuksen allekirjoittamiseen on avoinna kaikille tutkimusyhteisön jäsenille. Itä-Suomen yliopisto on allekirjoittanut julistuksen.
DMP arviointi ja uudistunut UEF DMP prosessi
Kansallinen DMP-arviointiohje on julkaistu Zenodossa. Jatkossa ohjetta tullaan päivittämään samalla vuotuisella päivityskierroksella, kun päivitetään kansallista DMP-ohjetta. UEF-datatuki soveltaa tätä ohjetta kommentoidessaan UEF tutkijoiden aineistonhallintasuunnitelmia. Suomen Akatemian hankkeiden aineistonhallintasuunnitelmat tulee lähettää datatuen (datasupport@uef.fi) kommentoitavaksi ennen rahoittajalle lähettämistä. Lue lisää tästä uudesta käytännöstä .
Tutkimusdatan avoimen saatavuuden osalinjaus julkaistu
Tutkimusaineistojen ja -menetelmien avoimuuden ensimmäinen
osalinjaus julkaistiin Avoimen tieteen kevätpäivillä 2021. Osalinjaus tutkimusdatan avoimesta saatavuudesta on suomalaisen tutkimusyhteisön yhteinen suunnannäyttäjä, joka määrittelee tavoitteet ja periaatteet datan avoimen saatavuuden tavoittelulle. Osalinjauksen yhteydessä hyväksyttiin myös kokonaislinjauksen johdanto ja kolme periaatetta. Vuonna 2022 linjausta täydennetään tutkimusmenetelmien avoimuutta käsittelevällä osalinjauksella.
Kommentoi ratkaisumalleja kotimaisten tieteellisten kausijulkaisujen avoimen saatavuuden mahdollistamiseksi
Ratkaisumallit kotimaisten tieteellisten kausijulkaisujen avoimen saatavuuden mahdollistamiseksi ovat kommentoitavana 24.6.2021 asti . Kommentointi on avoinna koko tutkimusyhteisölle, ja kommentteja voi jättää joko organisaationa tai henkilökohtaisesti. Avoimen tieteen hengessä kaikki saadut nimelliset kommentit kootaan ja jaetaan julkisella alustalla.
Aineistonhallinnanpalvelut – millä tasolla niistä maksetaan?
Aineistonhallintaan liittyviä palveluita tarjotaan monella eri tasolla, ja niitä yhdistää jatkuvuuden tarve. "Miten turvaamme avoimen ja ilmaisen infrastruktuurin Euroopassa?" kysyi tieteellisten kirjastojen kansainvälisen koalition Sparc Europen johtaja Vanessa Proudman puheenvuorossaan Avoimen tieteen kevätpäivillä 2021.
Kotimaiset avoimet tiedelehdet edistävät tutkimusta, oppimista ja monikielistä tiedeviestintää
Opiskelijat ovat suurin kotimaisten avointen tieteellisten lehtien käyttäjäryhmä, mutta myös muut ryhmät lukevat lehtiä laajasti. Asia käy ilmi Tieteellisten seurain valtuuskunnan (TSV) tekemästä tutkimuksesta, jossa selvitettiin missä roolissa Journal.fi-portaalissa julkaistuja tiedelehtiä ja artikkeleita tarkastellaan.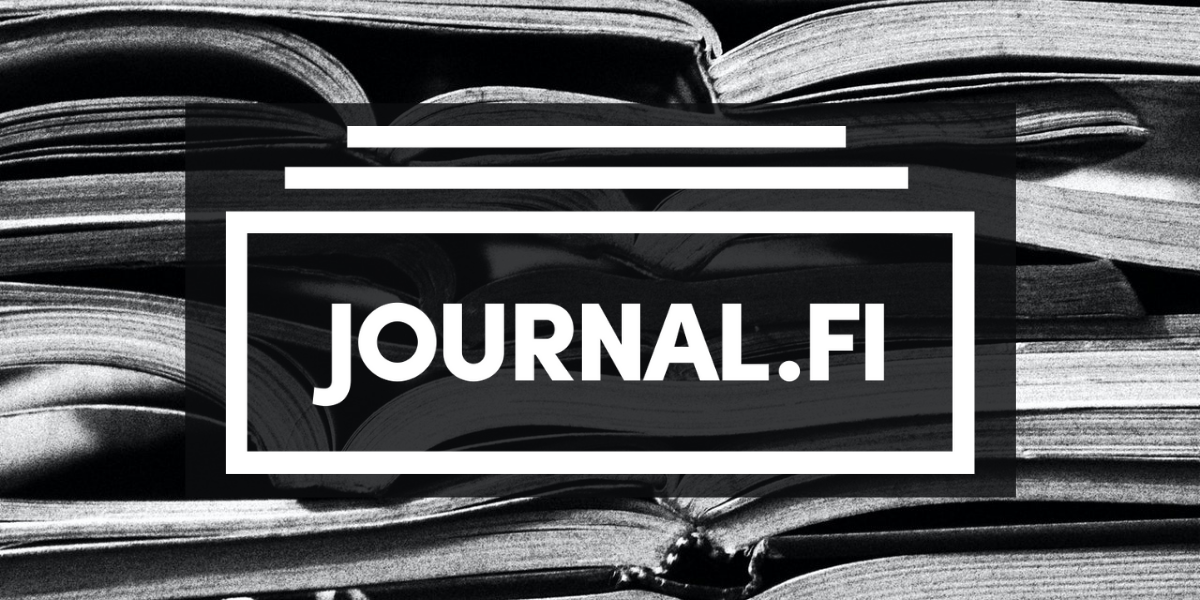 EOSC Co-Creation -hankkeen loppuraportti Zenodossa
Syyskuun 2020 alussa Tieteellisten seurain valtuuskunnassa (TSV) alkanut EOSC Co-Creation -hanke selvitti, mikä on tutkijoiden arviointiin käytettävien tietojen nykytila suhteessa FAIR-dataan ja loi selvityksen pohjalta tulevaisuuden vision FAIR-datan käytöstä tutkijoiden arvioinnissa. Loppuraportti on luettavissa Zenodossa.
Ilmoittaudu Avoimen tieteen asiantuntija- ja työryhmiin
Uutena työryhmänä Avoimen tieteen kevätpäivillä 2021 perustettiin Tutkimusmenetelmien avoimen saatavuuden osalinjausta luonnosteleva työryhmä. Ilmoittautuminen uuteen sekä työtään jatkaviin työryhmiin syyskaudeksi 2021 on avattu ja jatkuu 24.6.2021 asti.
Avoimesti tieteestä! -podcastin toinen tuotantokausi
Avoimesti tieteestä! -podcastin toinen tuotantokausi alkoi 27.5. Uusissa jaksoissa pureudutaan erityisesti tutkimusaineistojen avaamiseen tutkijoiden näkökulmasta. Avoimesti tieteestä! -podcast-sarja on osa Tutkitun tiedon teemavuotta 2021.
Avoimen tieteen postauksia toukokuussa 2021 UEF Library -blogissa
Koulutuksia, webinaareja, verkkotapahtumia ja työpajoja
UEF: Avoimen tieteen koulutusta Suomen Akatemian rahoitushakuun valmistautuville tutkijoille 24.8.2021 klo 14.15-15.45
Koulutuksessa esitellään avoimen tieteen perusteita ja miten huomioida avoin tiede tutkimusrahoitusta hakiessa, avoimen julkaisemisen ja aineistonhallinnan perusteita sekä Suomen Akatemian linjauksia. Koulutus on suunnattu Suomen Akatemian hakuun valmistautuville tutkijoille, mutta kaikki aiheesta kiinnostuneet ovat tervetulleita mukaan. Koulutus toteutetaan verkossa, linkki lähetetään ilmoittautuneille ilmoittautumisajan päätyttyä. Ilmoittautuminen.
Tutkimusetiikan ENRIO-kongressi 27.–29.9.2021 (verkossa)
Eurooppalaisen tutkimusetiikkaverkoston ENRIOn, Tutkimusetiikan neuvottelukunnan (TENK) ja Aalto-yliopiston järjestämän konferenssin ilmoittautuminen on avattu. Konferenssin aiheina muun muassa avoimen tieteen suhde tutkimusetiikkaan. Konferenssin tapahtumasivut.

Sign the Declaration for Open Sciences and Research
Open Science Coordination invited other science community organisations to sign the declaration. All universities, universities of applied science and research institutes have expressed their support. Now, the option to sign the declaration is open to all members of the Finnish research community. The University of Eastern Finland has signed the declaration.
DMP evaluation and the renewed UEF DMP process
The national DMP evaluation guide has been published on Zenodo. In the future, these guidelines will be updated during the national DMP instructions annual update process. UEF Data Support will apply these guidelines when commenting on the data management plans of UEF researchers. The data management plans of Academy of Finland projects must be sent in for Data Support's comments (datasupport@uef.fi) before sending them to the financier. Read more about the new policy.
Sub-policy for the open access to research data published
The first sub-policy of open access to research materials and methods was published at the Open Science Spring Conference 2021. This policy on open access to research data is a signpost for the entire Finnish research community, determining the objectives and principles for achieving open access to data. In connection to this sub-policy, the introduction to the overall policy, as well as three principles, were also approved. In 2022, the policy will be supplemented with a sub-policy pertaining to the openness of research methods.
Comment on the solution models for facilitating open access to Finnish scientific periodicals
The solution models for facilitating open access to Finnish scientific periodicals are available for commenting until 24 June 2021. The commenting is open to the entire scientific community, and both organisation representatives and individuals can leave comments. In the spirit of open science, all non-anonymous comments received will be collected and published on a shared platform.
Data management services – at what level do they need to be paid for?
Services related to data management are offered at many different levels, but they are all connected by the need for continuity. "How can we secure an open and free infrastructure in Europe?" asked the director of Scholarly Publishing and Academic Resources Coalition (Sparc Europe), Vanessa Proudman, in her address at the Open Science Spring Conference.
Open Finnish scientific journals promote research, learning and multilingual scientific communication
Students are the largest user group of open Finnish scientific journals, but they are also widely read by other audiences. This was discovered in a study (in Finnish) by Federation of Finnish Learned Societies (TSV), which reviewed the viewer roles of scientific journals and articles published via the Journal.fi portal.
EOSC Co-Creation project's final report on Zenodo
The EOSC Co-Creation project, which began at the Federation of Finnish Learned Societies (TSV) at the beginning of September 2020, reviewed the current status of information used to evaluate researches in comparison to FAIR data and, based on this review, it created a future vision of using FAIR data for evaluating researchers. The final report can be read on Zenedo.
Enrol in expert groups and work groups of Open Science
A work group drafting the sub-policy of open access to research methods was established as a new working group during the Open Science Spring Conference 2021. Enrolling in the new work group, as well as other working groups continuing their work for the autumn term 2021, is now open and will remain open until 24 June 2021. Registration form (in Finnish).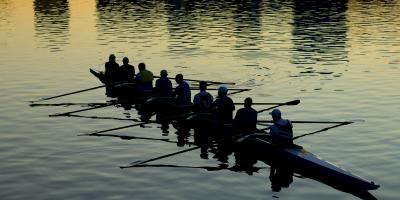 Second production season of the Avoimesti tieteestä! podcast
The second production season of the Avoimesti tieteestä! podcast (in Finnish) started on May 27. The new episodes focus on opening the access to research materials from the perspective of researchers, in particular. The podcast series is part of the 2021 Year of Research-Based Knowledge.
Open Science posts in the UEF Library blog in May 2021
Courses, webinars, online events and workshops
UEF: Open science training for researchers preparing grant applications for the Academy of Finland 26 August 2021 at 9 am-10:30 am.
The training explains the basics of open science, how to consider open science when applying for funding, the open publication process, some basics of data management and the policies of Academy of Finland. The training is intended for researchers preparing to apply for Academy of Finland funding, but anyone interested in the subject is welcome to join. The training is implemented online, the link will be sent to the registered participants after the registration period has ended. Registration
ENRIO Congress of research ethics 27–29 September 2021 (online)
Registration to the conference held by the European Network of Research Integrity Offices ENRIO, the Finnish National Board on Research Integrity TENK and the Aalto University is now open. The conference topics include themes such as the relationship of open science and research ethics. The conference's event pages.
More information on open science issues is available from Research Support at the UEF library, Open science and OpenUEF Yammer.
Tomi Rosti, tietoasiantuntija | Information Specialist
Tutkimuksen tuki | Research support
Opetus- ja tietopalvelut | Training and Information Services