(Please, scroll down to read in English.)
Täällä kirjoittelee Joensuun kampuskirjaston uusin työntekijä Terhi Rautiainen. Olen työskennellyt kirjastossa tietopalveluneuvojana maaliskuun 2019 puolivälistä lähtien, pääasiassa kokoelmatyössä ja asiakaspalvelussa. Olen itsekin Joensuun yliopiston/UEF:n kasvatti, pääaineenani opiskelin Suomen historiaa. Lisäksi olen opiskellut hallinto-oikeutta, yhteiskuntatieteitä, informaatiotutkimusta sekä museologiaa. Joensuun kampuskirjasto on siis minulle ennestään jo hyvinkin tuttu paikka, näkökulma vain on muuttunut asiakkaasta asiakaspalvelijaksi.
Opiskeluaikanani työskentelin myyjänä ja ennen valmistumista siirryin kesätöiden kautta museoamanuenssiksi Kaivosmuseoon Outokumpuun. Siellä vierähti yhdeksän työntäyteistä ja mukavaa vuotta. Nyt olen opetellut innolla uutta alaa ja viihtynyt erinomaisesti. Muistan omalta opiskeluajaltani kirjaston ystävällisen ja ammattitaitoisen henkilökunnan sekä kirjaston paikkana, jossa oli helppo etsiä ja löytää tietoa sekä syventyä opintoihin. Näitä asioita toivon nyt itse olevani mukana välittämässä kirjaston asiakkaille.
Työltä ja perheeltä ylijäävän ajan käytän liikuntaan, mieluiten ulkoilmassa. Kulkuvälineinä on vaihtelevasti omat jalat, sukset, polkupyörä tai rullaluistimet. Tunnustaudun myös Koli-hulluksi. Kansallismaisemaa ihastelemaan, eri vaarojen huipuilta, on päästävä useita kertoja vuodessa.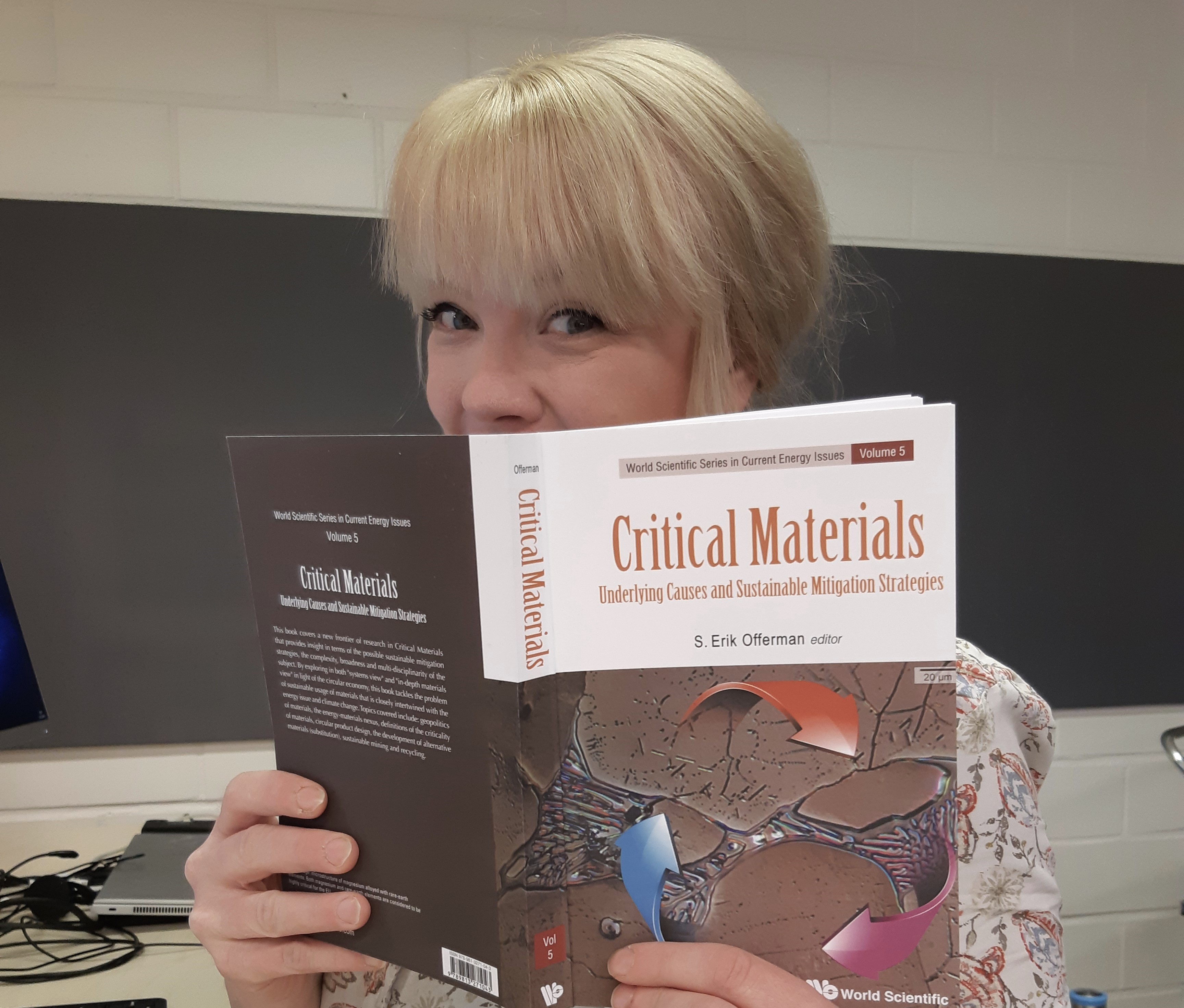 I am Terhi Rautiainen, a new Information Services Advisor at the Joensuu Campus Library. I have been working here for two months now. My main duties are at the customer service and with the collections. I have graduated from the UEF, my major was Finnish History. I have also studied Administrative Law, Social Sciences, Information Studies and Museology. Therefore, the campus library is a very familiar place to me, only my point of view has now changed from a customer to a staff member.
Before graduation I started working in the Outokumpu Mining Museum and ended up working there as a curator for nine years. Now I have been learning things about the UEF Library, customer services, collections etc. and have enjoyed the new challenges. From my days as a student, I remember the library staff's friendly attitude and expertise and the library itself as a place where it was easy to seek and find information and to study. I hope that now I, too, can convey such mental images to our customers.
In my spare time (what is left from work and family life) I like to exercise, preferably outdoors. I like to go jogging, skiing, cycling or inline skating. I am also in love with Koli and go there several times a year for hiking or snowshoeing.
Terhi Rautiainen, tietopalveluneuvoja | Information Services Advisor                            Tietoaineistopalvelut | Collection Services
Joensuun kampuskirjasto | Joensuu Campus Library