(Please, scroll down to read in English.)
Oodituki lähestyy sähköpostilla " Palauteaika päättyy opetustapahtumassa, jossa olet opettajana…". Jännittävää! Klikkaan linkkiä kädet ristissä: löytyykö palautetta? Vai onko palautteen antajia niin vähän, että mitään ei saa näkyviin? Näinkin voi käydä, jos opetustapahtumassa on vain kohtuullisen vähän osallistujia.
Ymmärrän opiskelijaparkaa, jolta jatkuvasti pyydetään palautetta paitsi kursseilla, myös ravintolassa, tukipalveluissa, kaupassa, verkkokaupassa, verkkosivuilla, virastoissa … Olenhan itsekin vähän nihkeä täyttämään mitä moninaisempia kyselyitä (Kelan lomakkeista nyt puhumattakaan). Mutta kun ihan oikeasti mielipiteesi on myös meille tärkeä.
Opettajana on inhimillistä ihastua hyvää palautteeseen. Siitä myös tietää olevansa oikealla tiellä. Ja matkahan tämä totisesti on – kamalaa olisi jäädä ikuisesti paikoilleen kehuihin kellumaan.
Rumasta palautteesta tulee totta kai paha mieli. Itse olen opettanut UEFissa tiedonhakua pyöreästi noin tuhannelle opiskelijalle ja haluan kyllä kiittää opiskelijoita siitä, että kritiikki osataan ilmaista asiallisesti; törkeää palautetta en muista koskaan saaneeni, närkästynyttä korkeintaan.
Toki laidasta laitaan mielipiteitä tiedonhaun kursseista on matkan varrella tullut, "täysin turhasta" "erittäin hyödylliseen". Todella moni opiskelija muuten yllättyy positiivisesti tästä opintojaksosta – ilmeisesti tiedonhaun opiskelu ei ennakkoon herätä suuria intohimoja.
Eniten on hyötyä konkreettisista huomioista. Tällaisia asioita on minun ja kirjastokollegoideni kursseilla kehitetty palautteen(kin) perusteella:
muutettu lähiopetuksen rakennetta (luennointi vs. käytännön harjoitukset)
opeteltu esiintymään selkeämmin
lisätty vuorovaikutusta luennoilla
parannettu kurssimateriaalin käytettävyyttä
käsitelty tarkemmin tiettyjä aiheita
selkeytetty tehtävänantoja
vähennetty tehtäviä
lisätty tehtäviä
lähetetty (tehtävä)palautetta opiskelijoille suoremmin
parannettu tiedotusta ja yhteistyötä laitosten kanssa
opittu huolellisuutta käytännön järjestelyissä
Lämmin kiitos siis palautteestasi!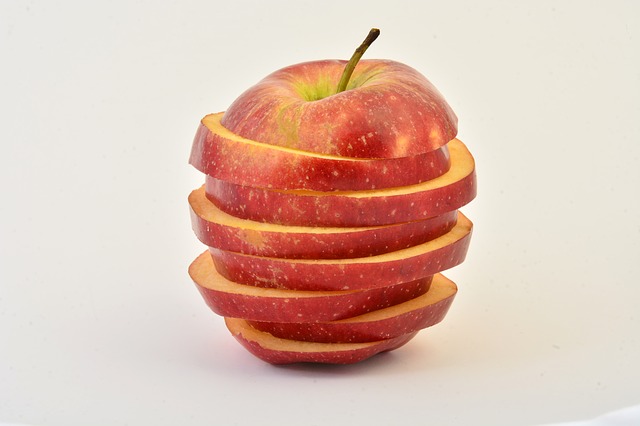 Oodi support is approaching by e-mail "The feedback time ends at the teaching event where you are a teacher…". Exciting! Clasp my hands and click the link: will there be any feedback available? Or are there so few feedback providers that nothing can be seen? This can happen if there is only a modest number of participants in the teaching event.
I sympathise students who are constantly being asked for feedback not only in the courses, but also in the restaurants, services, shops, online shops, websites, offices … I am somewhat unwilling myself to fill numerous queries out. Nevertheless, your opinion is important to us.
As a teacher, it is only human to enjoy the good feedback. It tells you that you are on the right tracks. Indeed, onwards you must go – a good feeling is not an excuse to stay unchanged forever.
Bad feedback might cause regret but is occasionally inevitable. Therefore, I want to thank our students for their constructive criticism. I have taught information skills courses to about a thousand students in the UEF and I don't remember any gross feedback, indignant at most.
Of course, all sorts of opinions about library's courses have been expressed, from "completely futile" to "very useful". Actually, a great many students have been positively surprised by the information skills course – apparently, studying for information searching does not awake great passions beforehand.
Most of all a teacher can benefit from concrete considerations to develop the course. Things like these have been improved on the basis of feedback by me and my library colleagues:
changed the structure of contact teaching (lectures vs. practical exercises)
learned to express oneself more clearly
increased interaction during lectures
improved usability of course material
discussed specific topics in more detail
clarified assignments
reduced tasks
added tasks
gave more direct feedback to students
improved information and cooperation with institutions
learned to be very precise in practical arrangements
This owes to all you studious feedback providers, thank you!
Laura Parikka, tietoasiantuntija | Information Specialist
Opetus- ja tietopalvelut | Training and Information Services
Joensuun kampuskirjasto | Joensuu Campus Library