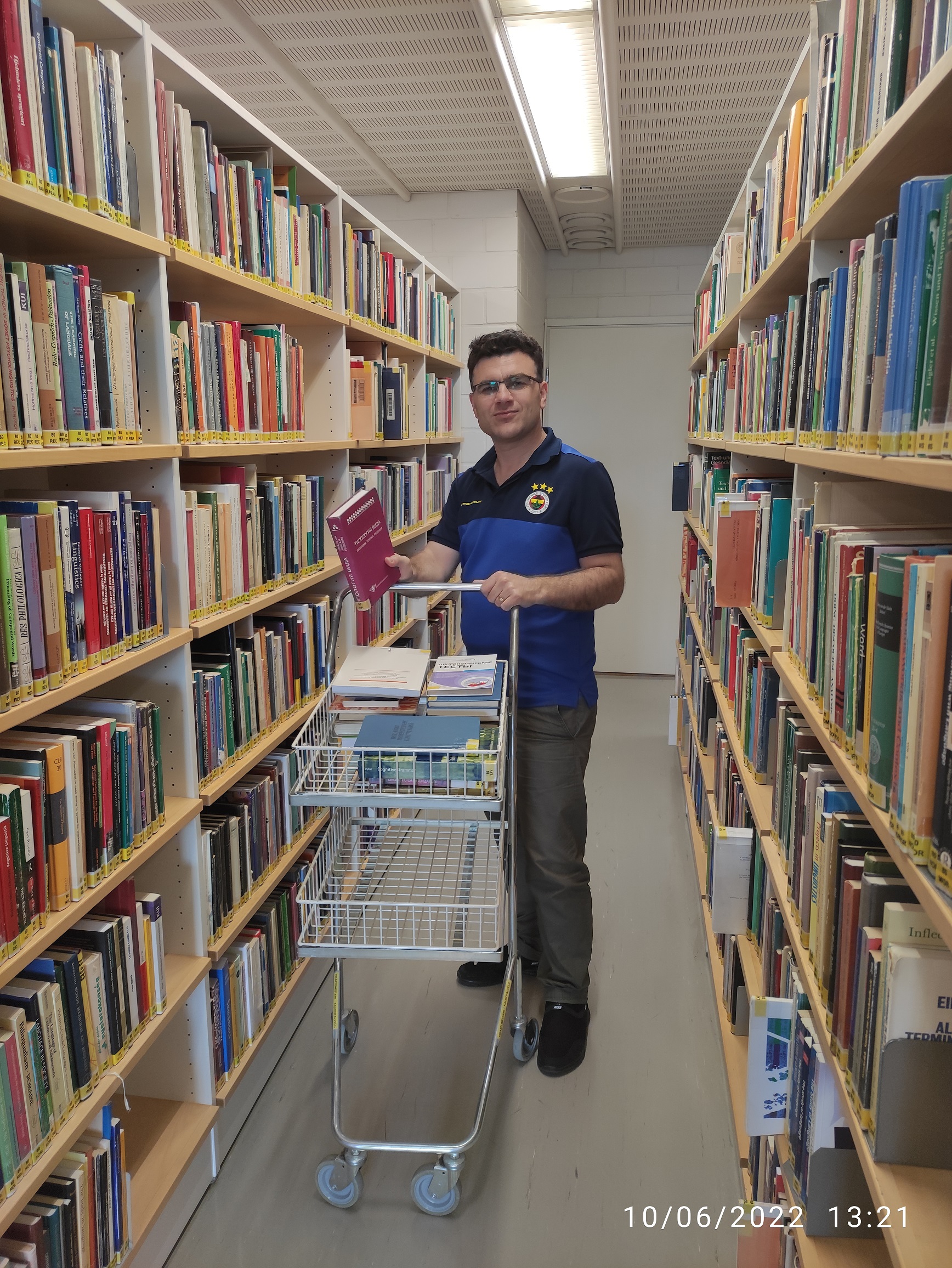 (Please, scroll down to read in English.)
Olen Aytaç. Onnekseni onnistuin saamaan harjoittelupaikan Itä-Suomen yliopiston Joensuun kampuskirjastosta kahdeksi viikoksi. Tämä mahdollisuus auttaa minua parantamaan suomen kielen taitoani ja oppimaan lisää työelämästä Suomessa. Itse työ yliopiston kirjastossa oli sopiva sekoitus tiimityötä ja itsenäistä aherrusta.
Ensimmäinen kandidaatin tutkintoni on historiasta ja toinen on bulgarian kielestä ja kirjallisuudesta. Lisäksi ensimmäinen maisterin tutkintoni on historiakasvatuksesta lukioasteelle ja toinen maisterin tutkintoni käsittelee turkologian historiaa. Tällä hetkellä olen tohtoriopiskelija Itä-Suomen yliopiston yhteiskunta- ja kauppatieteiden tiedekunnan historia- ja maantieteiden laitoksella Joensuussa.
Työskentelin historioitsija-asiantuntijana Turkin historiallisessa seurassa Turkissa yhdeksän vuoden ajan. Olen työskennellyt akateemisten julkaisujen ja lehtien toimittajana. Olen järjestänyt myös paljon akateemisia tapahtumia ympäri maailmaa. Sitä ennen työskentelin historian opettajana kaksi vuotta Turkin opetusministeriön alaisuudessa lukiossa.
Heti alkuun pitää kehua kirjaston työntekijöitä ja terhakkaa työilmapiiriä. Kiitellä kyllä kelpaakin, sillä koin alusta alkaen, että minut otettiin vastaan arvostavasti heti ensimmäisenä työpäivänä ja kohdeltiin kuin vertaisena vähintään. Harjoittelukokemukseni oli todella hämmästyttävä.
Minut esiteltiin suoraan jokaiselle henkilökunnan jäsenelle ja kerrottiin heidän roolistaan kirjastossa. Ystävällisen henkilökunnan kanssa työskentely oli todella jännittävää ja mielenkiintoista, koska he kaikki saivat minut tuntemaan oloni mukavaksi ja tervetulleeksi. Työharjoitteluni oli hauskaa ja jännittävää paitsi työkokemusten, myös ystävällisen henkilökunnan ja työharjoittelun aikana saamani lämpimän ryhmäkulttuurin vuoksi.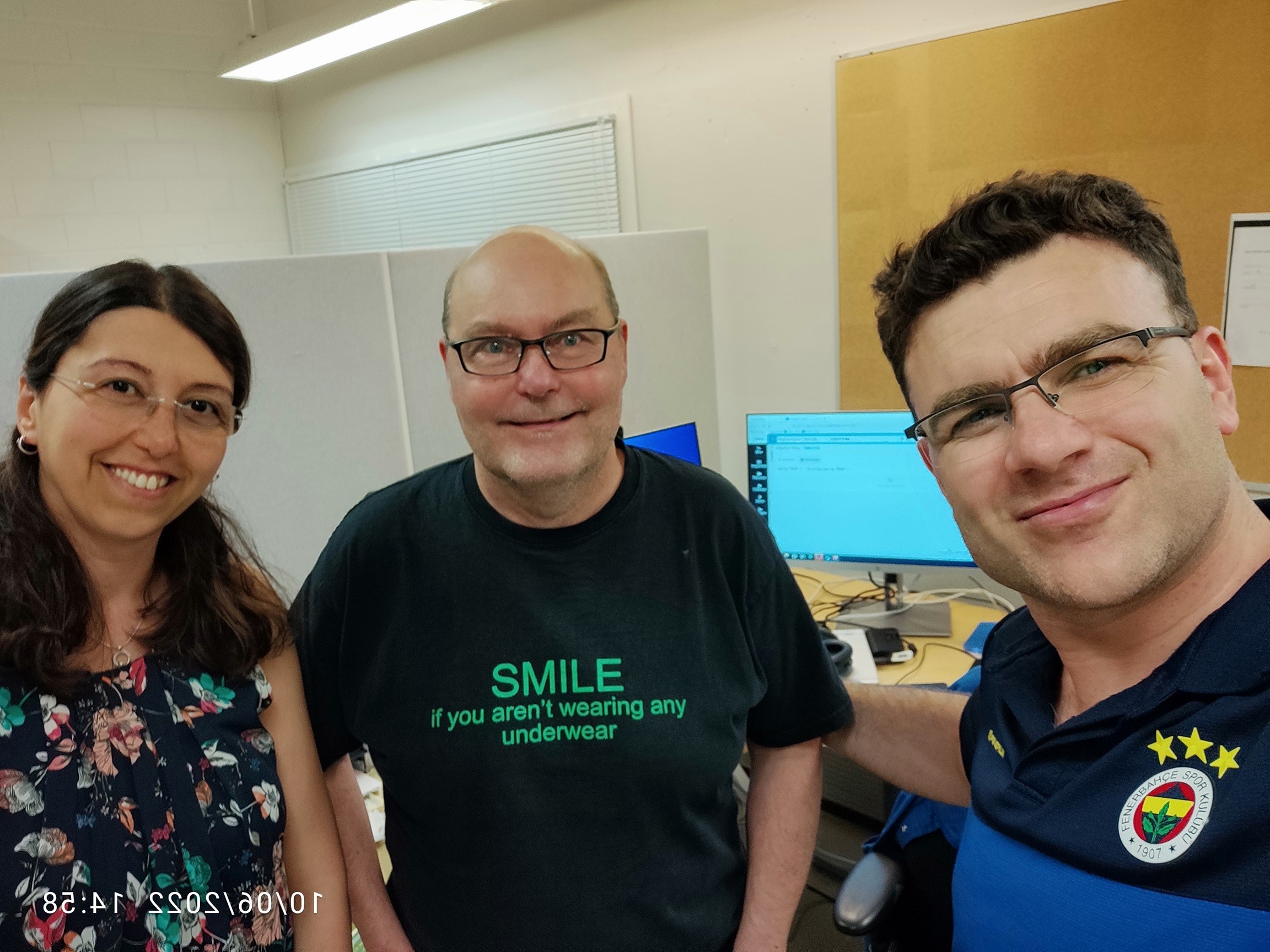 I am Aytaç, and lucky to get a volunteer training placement at the Joensuu Campus Library of the University of Eastern Finland for two weeks. This opportunity helps me to improve my Finnish language speaking and learn more about work life in Finland. The work at the university library has been a good mixture of teamwork and independent work.
My first bachelor's degree is in history and the second one is in Bulgarian language and literature. In addition, my first master's degree is from history education to high school and my second master's degree deals with the history of turkology. I am currently a doctoral student at the Department of Geographical and Historical Studies in the Faculty of Social Sciences and Business of the University of Eastern Finland in Joensuu.
I worked as a historian expert at the Turkish Historical Society in Turkey for nine years. I have worked as an editor of academic publications and magazines. I also organized a lot of academic events around the world. Prior to that, I worked as a history teacher for two years under the Turkish Ministry of Education in high school.
I must praise the library personnel and the wonderful working climate: from the first day I felt that I was warmly welcomed and appreciated so my internship experience was truly amazing.
I was directly introduced to every staff member and I was told their roles at the library. Having to work with friendly staff was really exciting and interesting because they all made me feel comfortable and welcome. My internship was fun and exciting not just because of the work experiences but the friendly staff and the warm group culture that I got during my internship.
Aytaç Yürükçü, kirjastoharjoittelija | library trainee