Kuopion kampuskirjastossa on avautunut kirjanäyttely, jossa on sekä tyttötutkimuksia että muutakin tyttöaiheista kirjallisuutta.  Kirjanäyttely sai ideansa lähestyvästä kansainvälisestä naistenpäivästä 8.3.2014. Näyttelyssä olevat kirjat ovat lainattavissa kirjaston asiakaspalvelun kautta.
Aiheesta löytyy kirjaston kokoelmista myös e-kirjoja.
Kysymys: Mikä oli suosituin tytön nimi Suomessa vuonna 2012?
Vastaus: Ella. Ellaksi nimettiin vuonna 2012 466 tyttöä.
(lähde: Väestörekisterikeskus)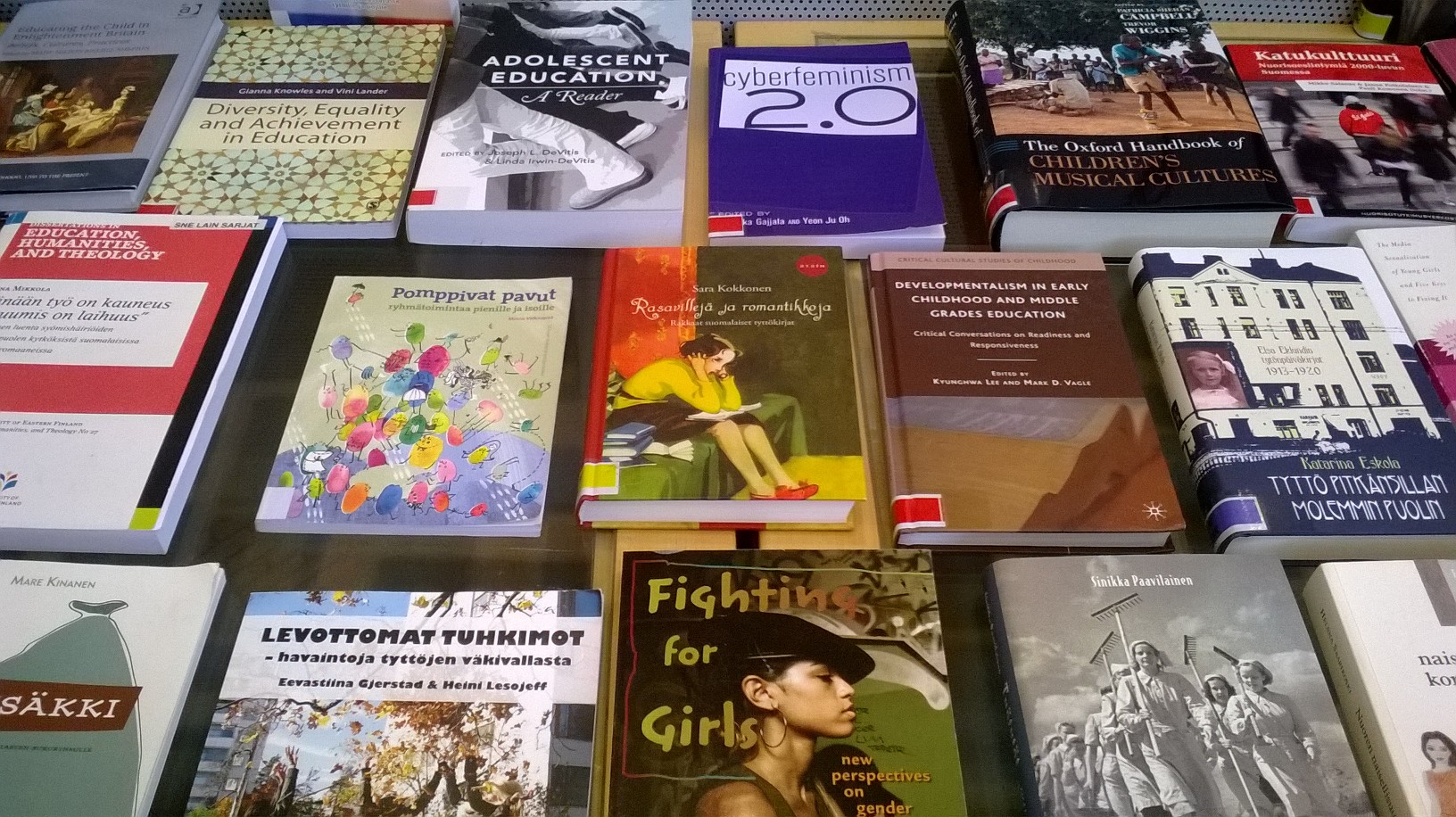 The new book exhibition at the Kuopio Campus Library consists of books on girl studies and other literature on girls. The idea for this exhibition came from the upcoming International Women's Day,  on the 8th of March. The books in the exhibition can be borrowed at the Library's Customer Service Desk.
There are also e-books on the subject in the library's collections.
Question: What was the most popular girl's name in Finland in 2012?
Answer: Ella. 466 girls were named Ella in 2012.
(source: Population Register Centre)
Lisätietoja/for more information: tarja-liisa.turunen[at]uef.fi