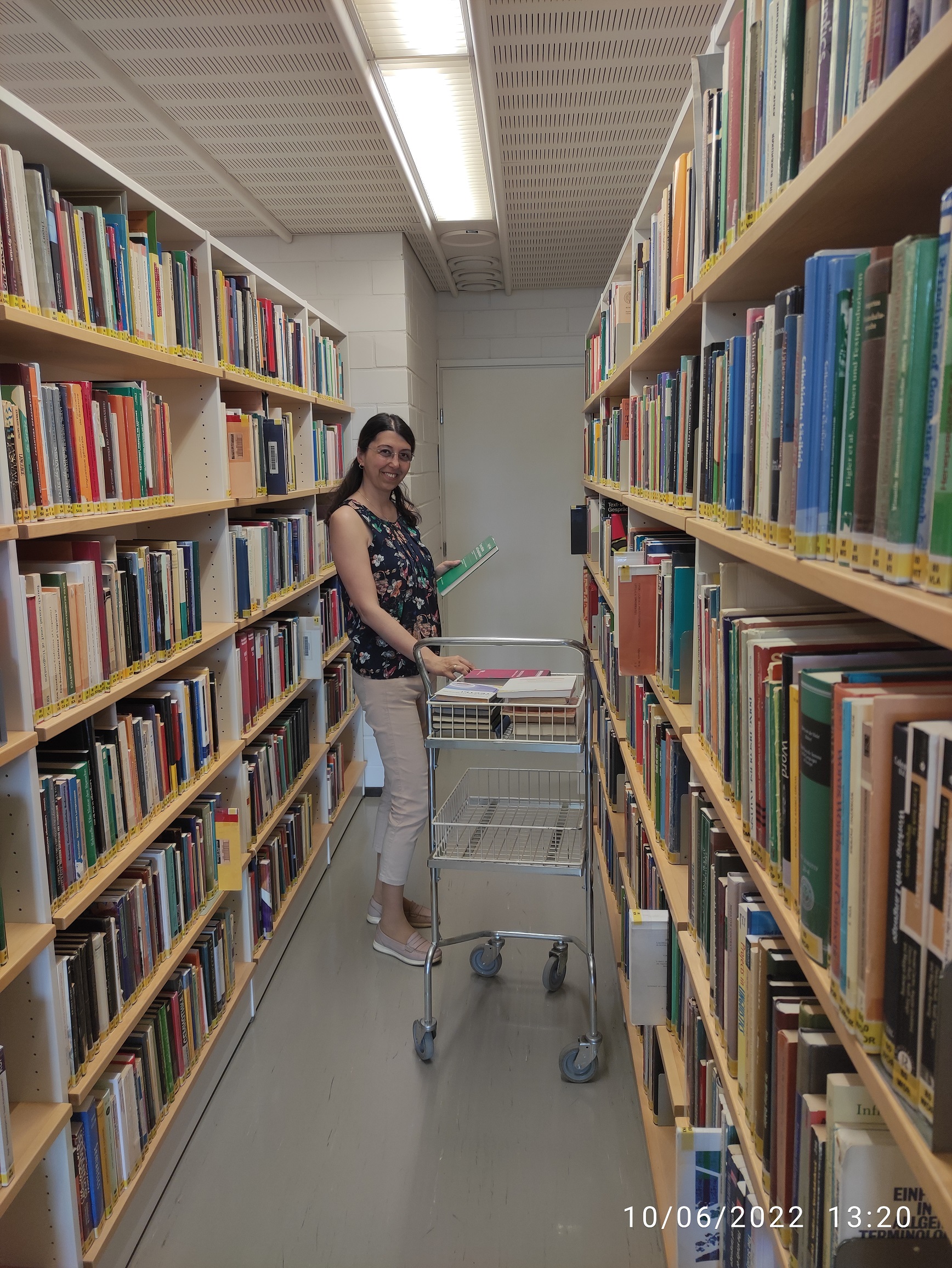 (Please, scroll down to read in English.)
Olen Nesrin Aydın Yürükçü. Kandidaatintutkintoni olen suorittanut toisen asteen matematiikan opetuksesta ja maisterintutkintoni on julkishallinnosta, politiikasta ja yhteiskuntatieteistä. Tällä hetkellä olen jatko-opiskelija Hacettepen yliopiston koulutushallinnon osastolla.
Työskentelin matematiikan opettajana yläkouluissa neljätoista vuotta Turkin opetusministeriössä.
Työskentelin Turkin eri kaupungeissa sekä valtion keskuskouluissa että paikallisissa kyläkouluissa. Lisäksi olen kiinnostunut sukupuoleen liittyvästä tutkimuksesta. Olen ollut mukana sukupuoleen ja naisiin kohdistuvaan väkivaltaan liittyvissä hankkeissa. Olen ollut mukana myös solidaarisuustyöpajoissa ja osallistunut näihin liittyville kursseille.
Olen iloinen voidessani jakaa kokemuksiani harjoittelijana Itä-Suomen yliopiston Joensuun kampuskirjastossa. Ensinnäkin haluan huomauttaa, että kirjaston henkilökunta oli erittäin ystävällistä, se vaikutti enemmän kaveriporukalta kuin työtovereiden ryhmältä.
He motivoivat minua aina parantamaan suomen kielen käyttöä, heidän kannustuksensa ansiosta tunnen oloni itsevarmemmaksi puhuessani suomea.
Nautin myös jokaisesta tehtävästä, joka minulle annettiin, puhtaasti siksi, että se selitettiin minulle erittäin hyvin, ja minua rohkaistiin esittämään kysymyksiä kaikesta, mitä en ehkä ymmärtänyt, mikä teki tästä kahdesta viikosta niin nautinnollisen.
Tuntuu mahtavalta olla osa tiimiä ja mahdollisuudesta harjoitella kirjastossa.
Lopuksi haluan kiittää kaikkia Joensuun kampuskirjaston työntekijöitä vieraanvaraisuudesta, huomaavaisuudesta, ystävällisyydestä ja avuliaisuudesta.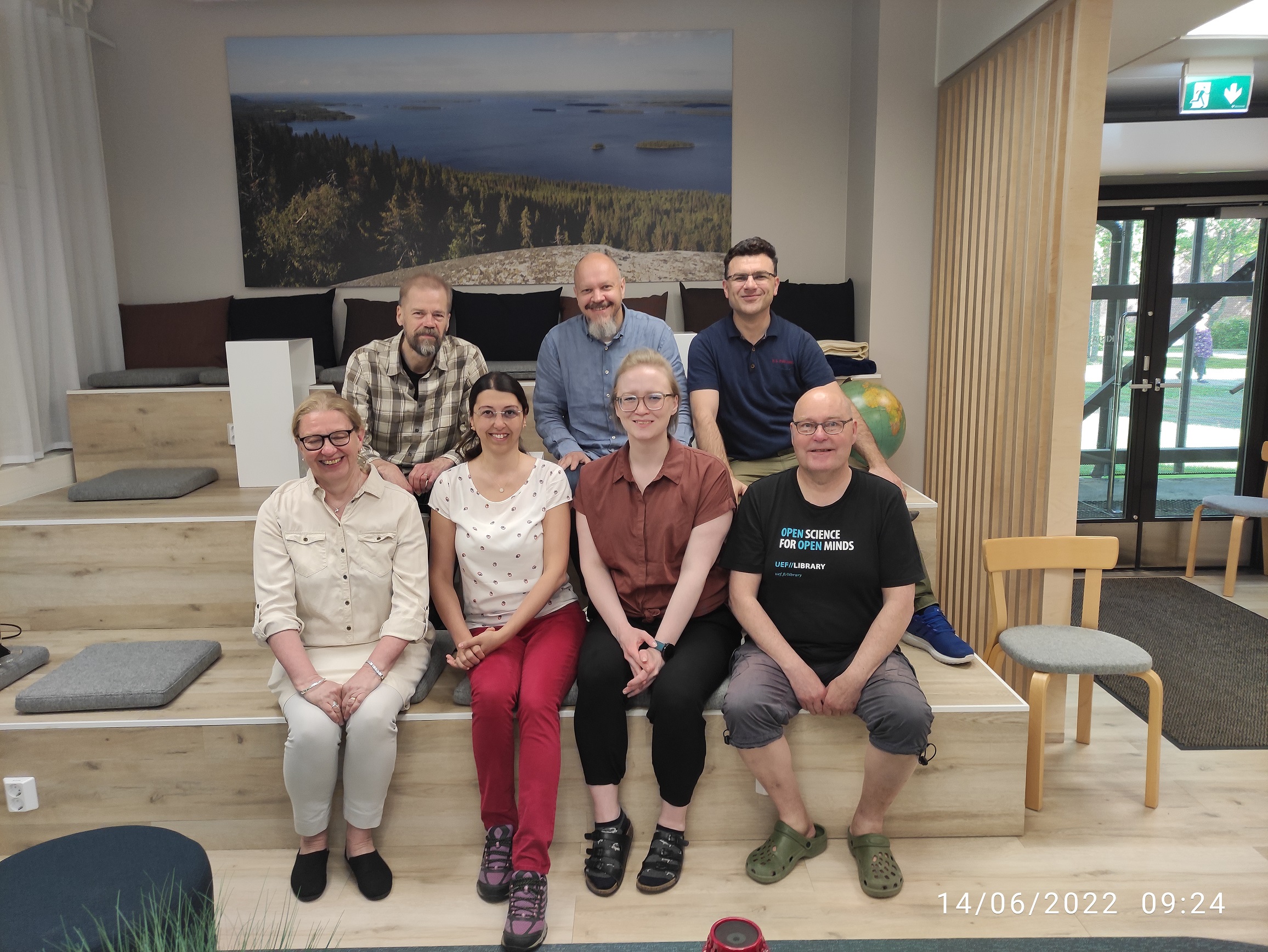 I'm Nesrin. I have completed my bachelor's degree in teaching mathematics and my master's degree is in public administration, politics, and social sciences. I am currently a graduate student in the Department of Educational Administration at the University of Hacettepe.
I worked as a math teacher at the secondary schools for fourteen years at the Ministry of Education in Turkey.
I worked in different cities in Turkey both governmental central city schools and local village schools. Additionally, I'm interested in gender studies and joined lots of activities and participated related lessons and courses about Gender, Violence Against Women, and Women's Solidarity Workshops and Symposiums.
I'm delighted to share my experiences as an intern at the Joensuu Campus Library of the University of Eastern Finland. First of all, I should point out that the staff at the library were extremely friendly, it seemed like a group of friends rather than a group of colleagues.
They always motivated me to improve my Finnish, thanks to their encouragement, I feel more confident when speaking Finnish.
Also, I enjoyed every task I was given, purely because it was very well explained to me and I was encouraged to ask questions about anything I may not have understood, which is what made these two weeks so enjoyable.
It feels great to be part of the team and having the opportunities to practice at the library.
Lastly, I would like to thank everyone at the Joensuu Campus Library for being so welcoming, considerate, kind, and helpful.
Nesrin Aydın Yürükçü, kirjastoharjoittelija | library trainee