Kuopion kampuskirjaston kirjanäyttelyt avataan talviolympialaisten loppuun saakka esillä olevalla "Olympialaiset – monta näkökulmaa" – kirjanäyttelyllä.  Näyttelyssä on kirjoja mm. olympialaisten filosofiasta ja historiasta unohtamatta suomalaisia olympiasankareita. Kirjoja voi lainata asiakaspalvelun kautta.
Kysymys: Kuka runoilija voitti kultaa vuonna 1948 Lontoon olympialaisten taidelajien lyriikkasarjassa?
Vastaus: Suomalainen Aale Tynni runollaan Hellaan laakeri.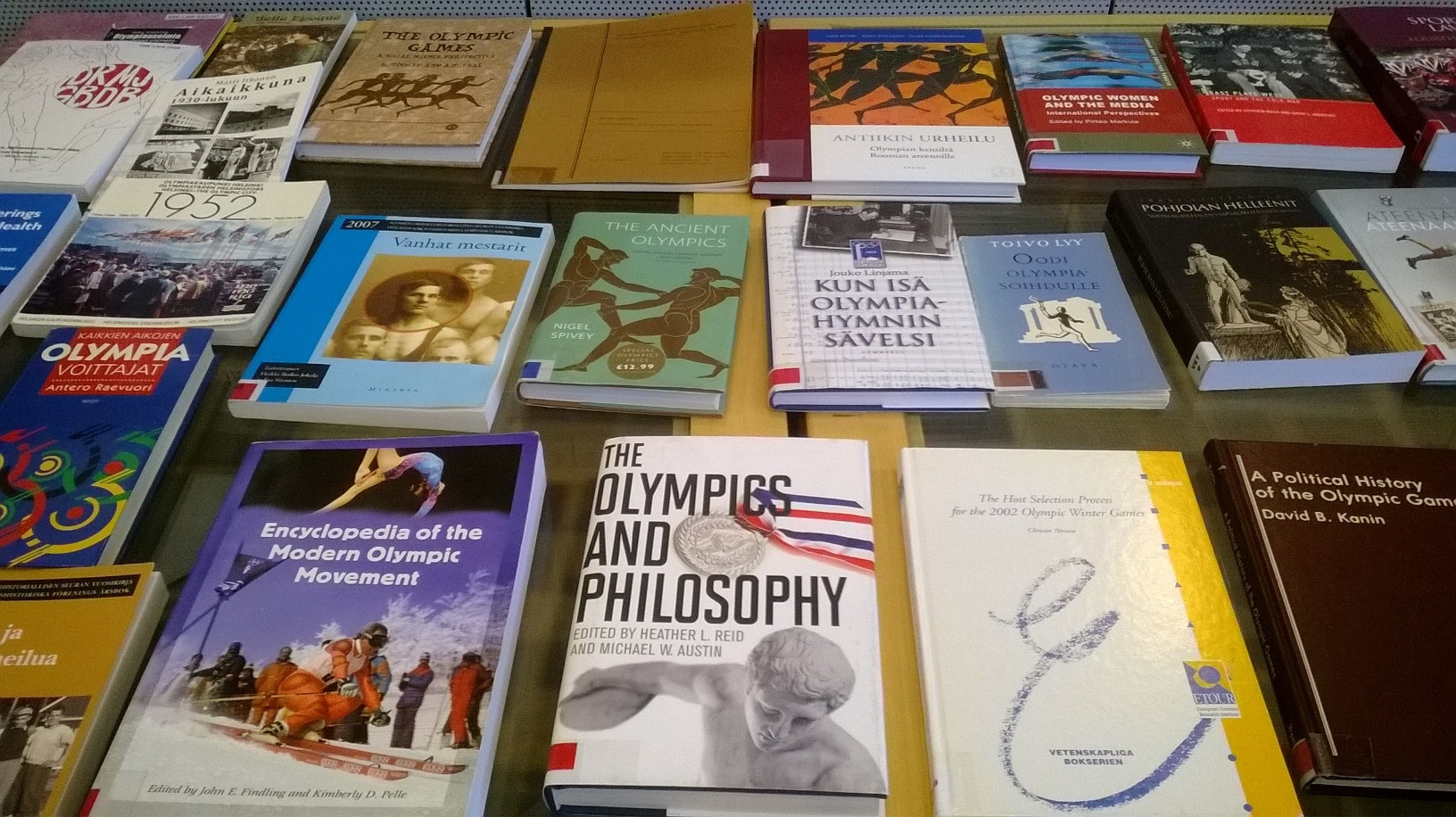 The opening book exhibition at the Kuopio Campus Library until the end of the Winter Olympics is  – "Olympics – many points of view".  The titles include the philosophy and the history of the Olympics as well as titles of the Finnish Olympic Heroes. The books of the exhibition can be borrowed at the Library's Customer Service Desk.
Question: Who is the poet that won the gold medal in the art competition for literature at the London Olympics in 1948?
Answer: Finnish poet Ms. Aale Tynni with her poem Laurel of Hellas.
Lisätietoja/for more information: tarja-liisa.turunen [at] uef.fi