(Please, scroll down to read in English.)
Palautteita käsitellään päivittäin. Helposti korjattavissa olevat asiat ratkaistaan välittömästi, jos ne ovat palvelun kannalta olennaisia ja palvelupolitiikan mukaisia. Kaikki palautteet käsitellään asianomaisessa palvelussa ja lisäksi tarvittaessa kirjaston eri työryhmissä. Palautteet ja niitä seuranneet toimenpiteet käsitellään vuosittain johtoryhmässä johdon katselmuksessa.
Näin lukee  jokaisen kirjaston sivuilla olevan palautelomakelinkin yhteydessä. Olemme myös omistaneet oman sivun palvelulupauksellemme ja palautteelle. Keräämme palautetta myös monilla muilla tavoilla.
Vastaamme sähköpostiisi:
Yleinen: kirjasto[at]uef.fi
Lainaus: lainaus[at]uef.fi
Kaukopalvelu: kaukopalvelu[at]uef.fi
Tietopalvelu: tietopalvelu[at]uef.fi
Julkaisumyynti: julkaisumyynti[at]uef.fi
Verkkopalvelut: finna[at]uef.fi
Julkaisupalvelut: electronic.publications[at]uef.fi
Kokoelmapalvelut: kirjasto.hankinta[at]uef.fi
KYSin tieteellinen kirjasto: kys.kirj[at]kuh.fi
Henkilökunta: etunimi.sukunimi[at]uef.fi
Tavoitat meidät siis palveluosoitteiden lisäksi myös omista sähköpostiosoitteistamme sekä puhelimitse tai chatissa (ma-pe 9-15). Seuraamme kommenttejasi ja kysymyksiäsi Facebookissa, Instagramissa ja Twitterissä, ja reagoimme niihin. Luemme kommenttisi blogista ja vastaamme niihin. UEF-Finnalla on oma palautelomake.
Keräämme palautettamme opetuksistamme ja koulutuksistamme. Analysoimme ISYY:n Hymy- ja valitusviikkojen kirjastoon liittyvät palautteet. Toisinaan järjestämme omia kyselyitä.
Kuuntelemme sinua palvelupisteissämme. UEFilaiset voivat kehua tai moittia kirjastoa myös Yammerissa.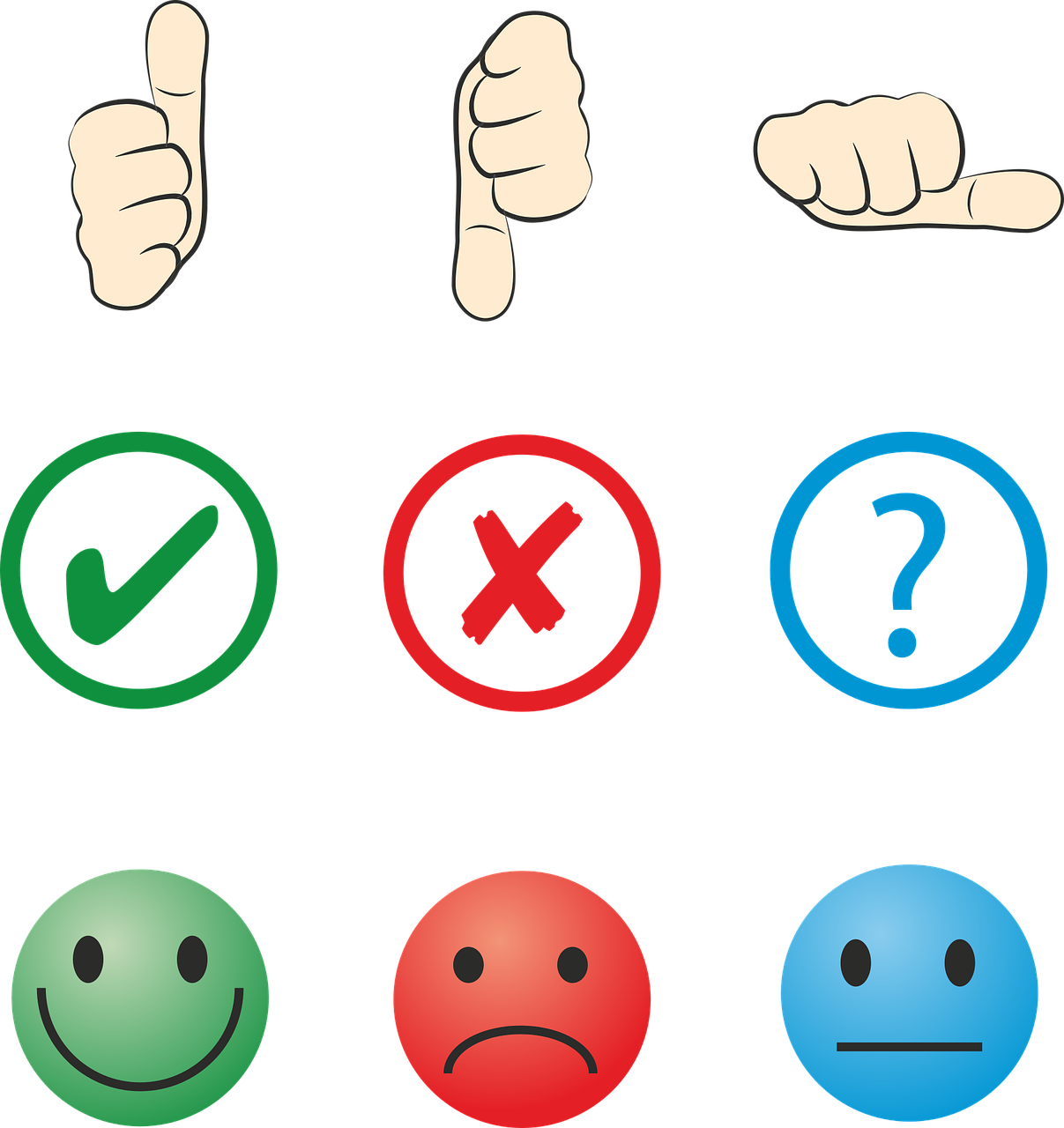 Feedback will be processed daily. Easily fixed issues will be solved immediately if they are essential to the service and in accordance with the operating policy. All feedback will be processed in the relevant services. If necessary, feedback will also be processed in the library's working groups. Feedback and the changes prompted by feedback will be processed annually by the management group in the management review.
This is the information given on the library website when there is a link to the feedback form.We have also dedicated one webpage to our service promise and feedback. There are also other ways we use collect feedback.
We reply to your email:
General: library[at]uef.fi
Lending services: lending.services[at]uef.fi
Information services: information.services[at]uef.fi
Publication sales: publication.sales[at]uef.fi
E-resources: finna[at]uef.fi
KUH Medical Library kys.kirj[at]kuh.fi
Staff: firstname.lastname[at]uef.fi
You can reach us also my emailing us directly and by phone or chat (Mon-Fri 9-15). We follow and react to your comments and question in Facebook, Instagram and Twitter. We read and reply to your comments on our blog posts. UEF Finna also has a feedback form.
We collect feedback of your teaching and training. We analyse the library related comments given on ISYY's Smiles and Complaints Weeks. Sometimes we also organise our own surveys.
And we listen to you at our service desk. UEF staff and students can compliment or criticise the library also in Yammer.
Tuulevi Ovaska, erityistietoasiantuntija | information specialist & communications coordinator
Opetus- ja tietopalvelut | Training and information services