My name is Parami Peiris and I am a second year international Master's student at the Department of Biology and Environmental Sciences at UEF, Joensuu. I first came to Joensuu in 2019 to study in the International Masters Programme, Biology of Environmental Change. I am now almost done with my programme and hope to graduate by this summer.
I've always loved libraries – seeking them out wherever I go. I find so much peace when I'm in a library, in the midst of hundreds of books, each filled with stories and explorations! Reading was a big part of my childhood and I spent many days with my nose in books, not caring what was going on in the world around me. Over the years, my favourite authors have changed from people such as Enid Blyton, Roald Dahl and J.K Rowling, to Marian Keyes, Khaled Hosseini, Frans de Waal and Nihal De Silva (a Sri Lankan author). It goes without saying that one of my favourite places in campus in Joensuu was the library! As a student, I spent a lot of time here at the library, studying for my courses or just exploring the incredible range of books available for students. Naturally, when I applied for the traineeship at the library I was very excited at the chance to work here and get to know more about the work that occurs behind the scenes of the functioning of the library. I've only been here for a month, but I've already learnt so much – from things like open science, to bibliometrics and to shelving books.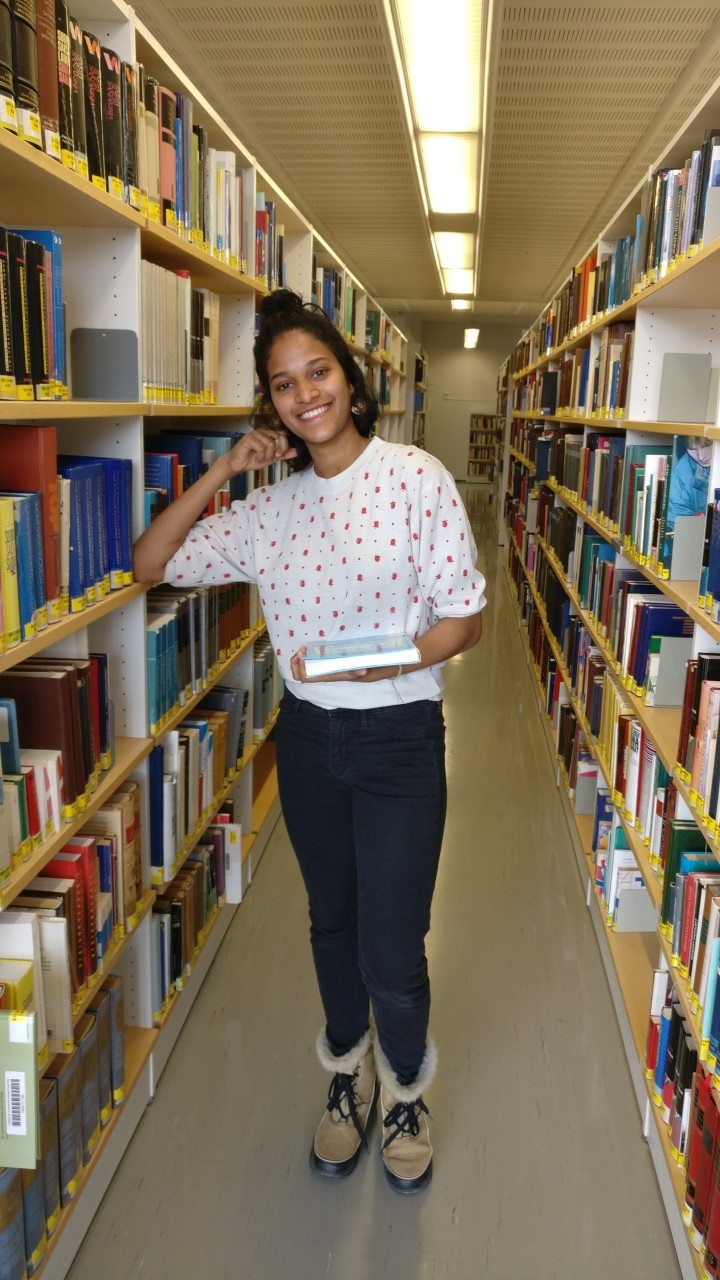 During my time here as a trainee, I will be working on the collections and acquisitions of new books in the fields of environmental science, biology and chemistry. I will also be evaluating the library services in the perspective of an international student, and coming up with ideas that may help to make the UEF library even better and more comfortable for students from all over the world. In addition, I will be doing some communications work which includes social media and book exhibitions. In fact, my first book exhibition will be on the 10th of May on UEF Primo and the topic will be about animal behaviour and intelligence, as that is something I'm passionate about. So don't forget to check it out!
I am enjoying my time here as a trainee at the library. I will write a blog post about my experience at the end of these two months that I will be working here, so stay tuned!
"You know you've read a good book when you turn the last page and feel a little as if you have lost a friend." – Paul Sweeney
Parami Peiris, trainee