(To read in English, please scroll down)
Ellibsin palvelimet siirretään kokonaisuudessaan uuteen nopeampaan verkkoympäristöön ja samalla päivitetään palvelinkapasiteettia. Valitettavasti tästä aiheutuu käyttökatko Ellibs-palveluun.
Huoltoja tehdään sekä 28.12. – 29.12.2016 että 4.1. – 5.1.2017. Toiseen ajankohdista on tulossa pidempi käyttökatko, jonka aikana Ellibs-palvelun e-kirjat eivät ole käytettävissä.
Pahoittelemme asiasta koituvaa harmia!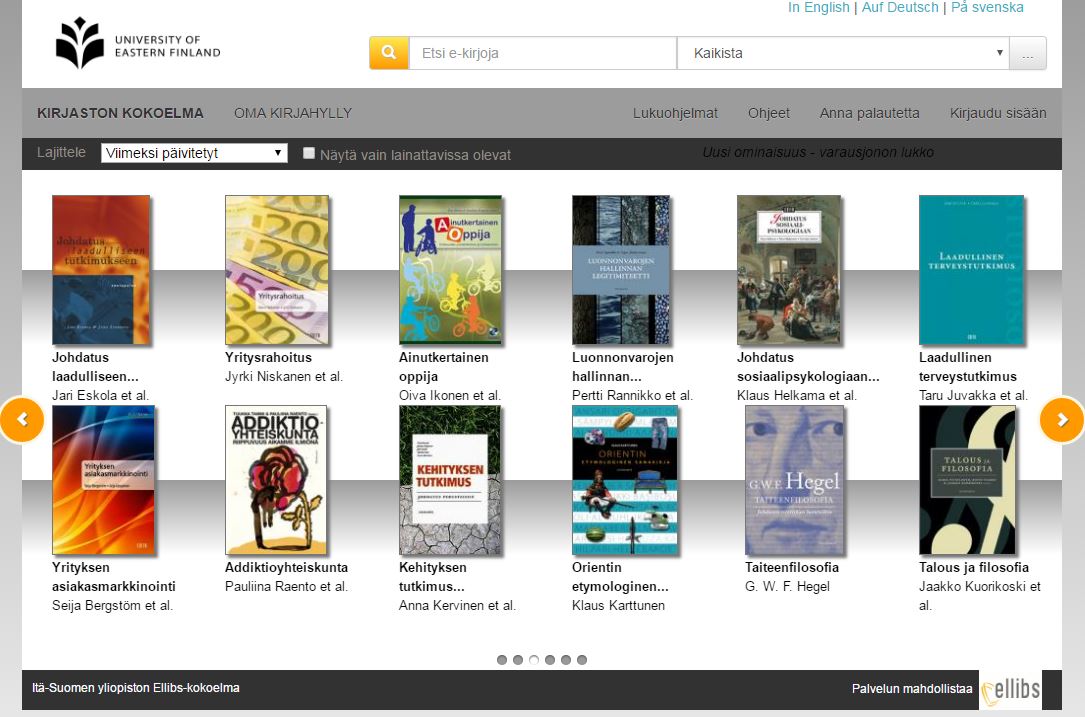 Ellibs is moving servers to a faster environment and at the same time server capacity will be updated. Unfortunately, this will cause an usage break for Ellibs service.
For this, Ellibs is announcing two maintenance slots: 28th – 29th of Dec 2016 and 4th – 5th of Jan 2017. There's going to be a longer usage break in one of the slots, and during the usage break eBooks in Ellibs service cannot be used.
We apologize for the inconvenience!
Kaarina Meriläinen
Tietoasiantuntija / Information Specialist
Verkkoresurssipalvelut / Online resource services