(Please, scroll down to read in English.)
Olen Marika Mahlavuori ja vapaa-ajalla minut tavoittaa usein tenttikirja, jonkin sortin muistikirja tai neulepuikot kädessä. Tällä hetkellä puikoilla on tekeillä kuudes islantilaisneulepusero. Lähellä sydäntäni on myös lenkkeily ja nokipannukahvit.
Olen asunut Joensuun seudulla koko elämäni ja filosofian maisterin paperit sain Itä-Suomen yliopistosta Suomen historian saralta. Hurahdin opiskeluun toden teolla toisen vuosikurssin aikana, ja olen opiskellut kasvatustieteitä (aineenopettajan, luokan- ja erityisopettajan sekä rehtorin näkökulmista) sekä teologiaa ja yhteiskunnallisia aineita. Tällä hetkellä työnalla on informaatiotutkimuksen opintoja sekä jatko-opinnot Suomen historiasta.
Siirryin elokuun alussa opetusmaailmasta Joensuun kampuskirjastoon tietoasiantuntijan tehtäviin. Töiden aloitus on ollut etätyöpainotteista korona-aikana. Minuun saatat törmätä esimerkiksi tiedonhaun opetuksen parista ja välillä asiakaspalvelusta.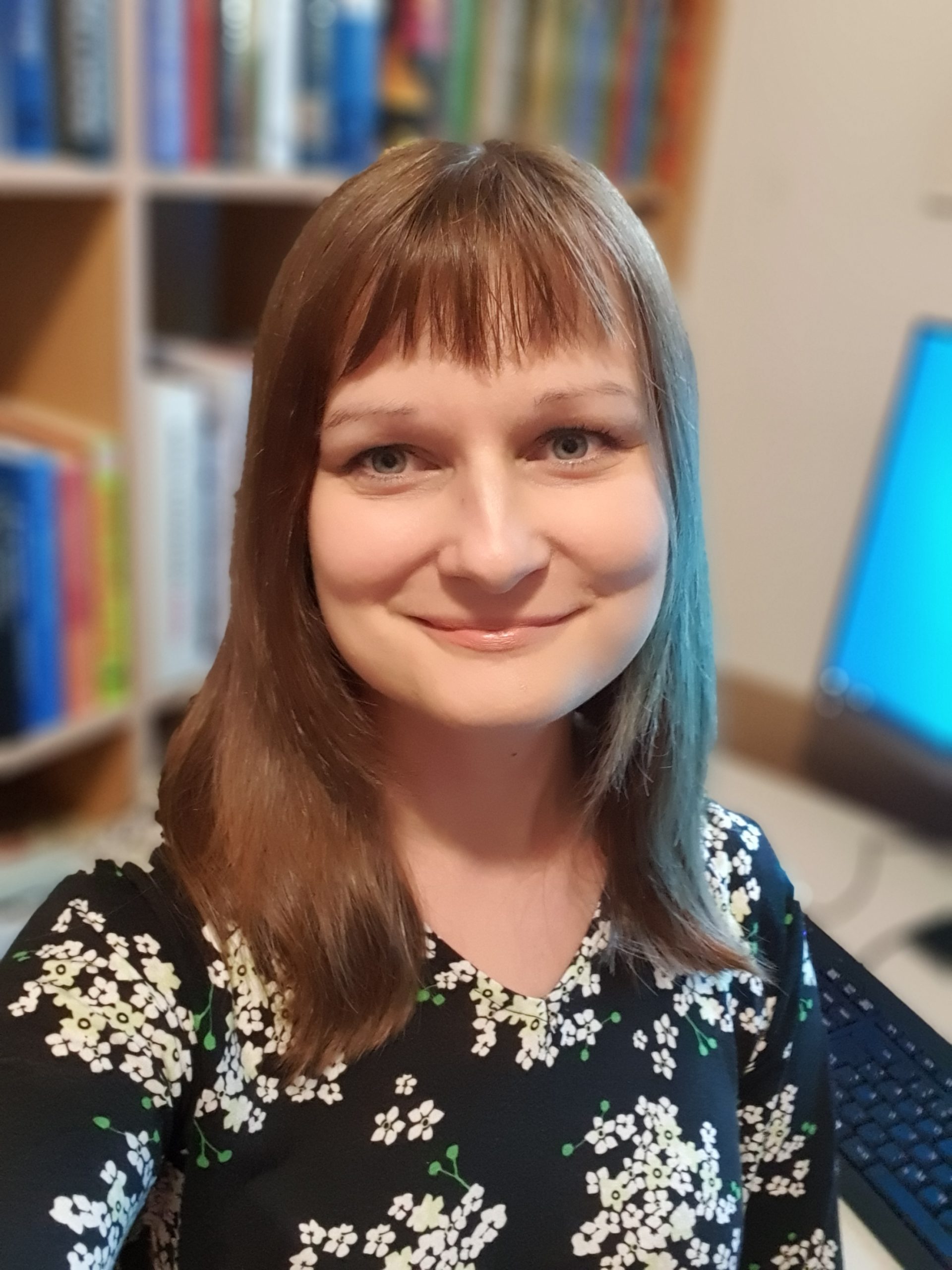 My name is Marika Mahlavuori and in my free time I can often be found reading set books, writing in a notebook, or knitting. I am currently knitting my sixth Icelandic wool sweater. I also enjoy jogging and making coffee on the open fire.
I have lived in the Joensuu region my whole life, and I completed my master's degree in Finnish history in the University of Eastern Finland. I got swept away by my studies in my second year, and I have since studied educational sciences (from the point of view of a subject teacher, class and special class teacher as well as a principal), theology and social sciences. Currently, I am working on information studies and postgraduate studies in Finnish history.
I took the leap from the world of teaching to become an information specialist at the Joensuu Campus Library in August. I started my work by working mostly from home due to the Covid-19 pandemic. You may find me teaching information retrieval, for example, and serving customers from time to time.
Marika Mahlavuori
Tietoasiantuntija | Information specialist
Opetus- ja tietopalvelut | Training and information services