(Please, scroll down to read in English.)
Vuosi 2020 ei unohdu ikinä! Ei ainoastaan korona, mutta myös se, että aloitin UEF kirjastolla uudessa pestissäni tietoasiantuntijana toukokuussa 2020. Uusi työ on jo sinällään jännä asia, mutta että aloitat työnteon ilman, että pääset livenä näkemään työkavereitasi. Se vasta jännää onkin! Mutta eipä mittään, savolaisella lupsakkuudella eteenpäin ja kyllähän se asiaa auttaa, että olen opiskellut ja työskennellyt Kuopion yliopistossa ja sittemmin Itä-Suomen yliopistossa vuodesta 1999 saakka. Muutaman vuoden ensalkuun opiskelin fysiikkaa, minkä jälkeen pääsin ravitsemustieteelle. Valmistuin hiljalleen terveystieteiden maisteriksi sekä laillistetuksi ravitsemusterapeutiksi vuonna 2011, minkä jälkeen jatkoin vielä jatko-opintoihin valmistuen filosofian tohtoriksi, ravitsemustiede pääaineena, vuonna 2017. Tutkijan ura sai jatkoa yliopisto-opettajan työn ohessa kansanterveystieteen ja kliinisen ravitsemustieteen yksikössä väitöksen jälkeen. Opettaminen ja opiskelijoiden ohjaaminen ja etenkin kohtaamiset olivat parasta antia yliopisto-opettajan työssä ja on aivan mahtavaa, että tässä uudessa tietoasiantuntijan työssä saan jatkaa samaan malliin. Olen siis palveluksessanne sekä tiedonhakuun että tutkimuksen tuen palveluihin liittyen. Ota vain rohkeasti (etä)yhteyttä!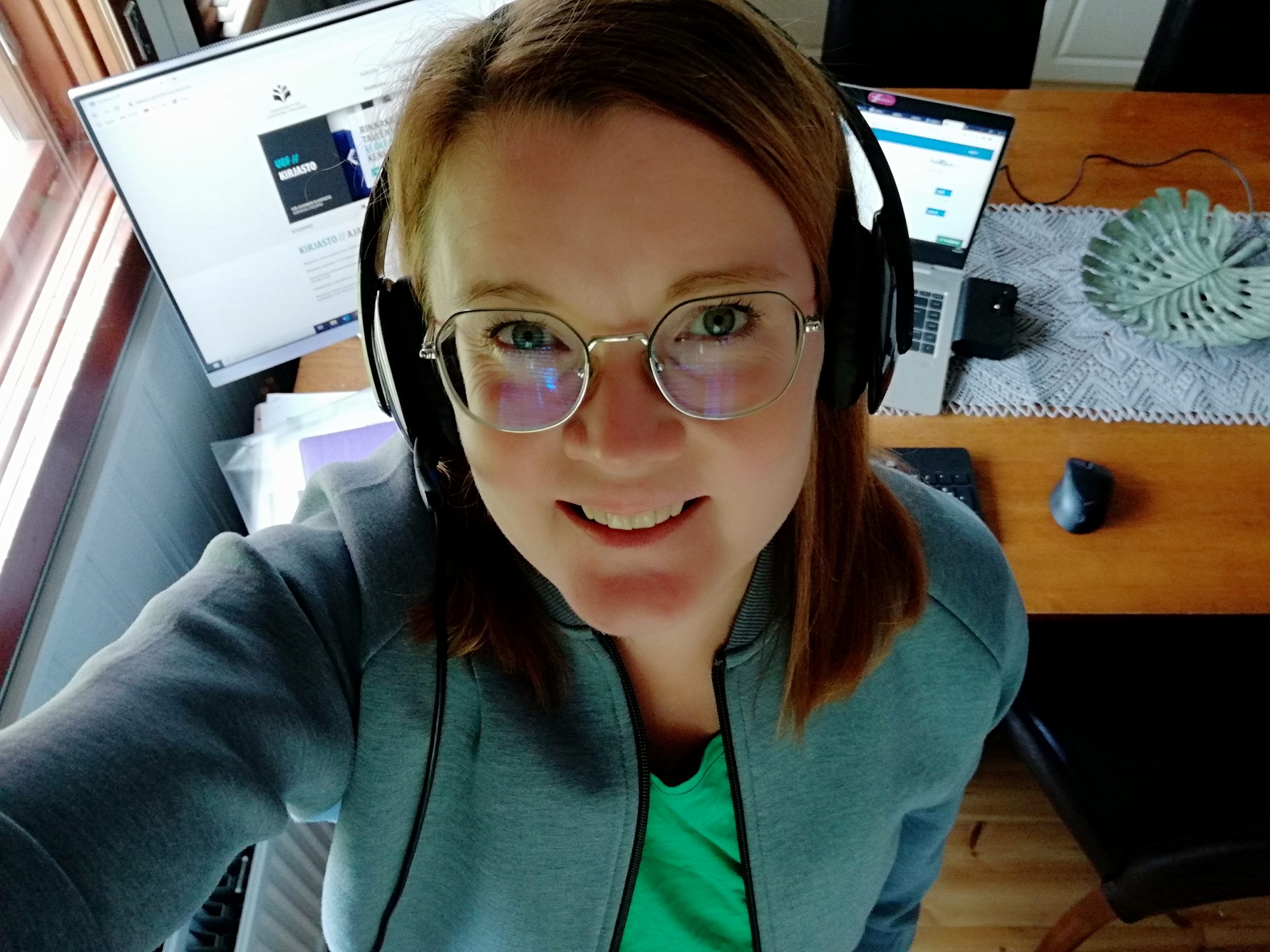 I will never forget this peculiar year 2020! Not only covid-19 but also the fact that I started a new job as a information specialist at the UEF Library in May 2020. New job is exciting enough but how about starting a new job without seeing your new colleagues face to face. That's something else but no worries, I just keep the spirit up and of course it helps that I have studied and worked at the University of Eastern Finland since 1999. I studied applied physics for a couple of years before moving to clinical nutrition. First I graduated as a Master of Health Sciences and after that as a PhD (Clinical Nutrition). After the dissertation I worked three years as a university teacher and utterly enjoyed working with students. I am grateful that I can continue working with students here in library too. So please, don't hesitate to contact me if you have any questions about information retrieving or you need any support for your research.
Taisa Sallinen
Tietoasiantuntija | Information specialist
Opetus- ja tietopalvelut | Training and information services