(Please, scroll down to read in English.)
Itä-Suomen yliopiston artikkelinnälkäiselle poppoolle Oxford University Pressin logo on tuttu näky. Muinon sitä ihailtiin kansilehtykäisen nurkasta, nykyään selaimen yläkulmasta. Kustantaja aiheestakin röyhistelee rintaansa nimekkeillä kuten The Journals of Gerontology, FEMS Microbiology Reviews, Past & Present, Annals of Oncology ja Applied Linguistics. Omien sanojensa mukaan OUP:llä on "eniten lehtiä parhaassa 10 prosentissa impact factoreilla mitattuna". Siksi onkin ilo kertoa, että vuodelle 2018 yliopiston kausijulkaisukokoelmat täydentyvät Oxford University Pressin Journals-kokoelmalla, jossa on yli 250 uutta lehteä. Lisenssi kattaa tämän vuoden ja lehtien arkistot vuodesta 1996 niiltä osin kuin julkaisuja löytyy. Lehtilista löytyy täältä ja lehtiin pääset UEF-Finnan kautta.
Ja eikä siinä vielä kaikki! Tämän lisäksi Emeraldin lehtikokoelma kasvoi noin sadalla nimekkeellä. Listan lehdistä löydät täältä.
Muista kirjautua UEF-Finnaan, jos käytät lehtiä yliopiston verkon ulkopuolelta!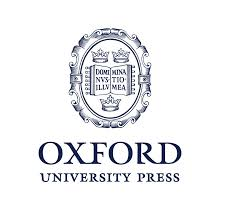 Oxford journal collection is open!
The article-craving researchers at the University of Eastern Finland have seen the Oxford University Press logo many times. In ancient times, the logo was seen on the corner of journal covers, nowadays on the top corner of an Internet browser. The publisher proudly presents journal titles such as The Journals of Gerontology, FEMS Microbiology Reviews, Past & Present, Annals of Oncology and Applied Linguistics. The OUP states that they have the "OUP has the highest percentage of journals in the top 10% by impact factor". Therefore we are glad to announce that in 2018, the UEF journal collections are expanded with the Journals collection of the Oxford University Press, and it contains more than 250 new journals. The license covers for this year's journals, along with the journal archives since 1996 whenever possible. A list of these journals can be found here, and you can access the journals via UEF Finna.
And that's not all! In addition to all the above, the Emerald journal collection expanded with about a hundred titles. You can find a list of the journals here.
Remember to login to UEF Finna, if you are using the journals from outside the campus network!
Harri Parviainen, tietoasiantuntija | Information specialist
Tietoaineistopalvelut | Collection services
Käännös | Translation: Urho Heinonen