(Please, scroll down to read in English.)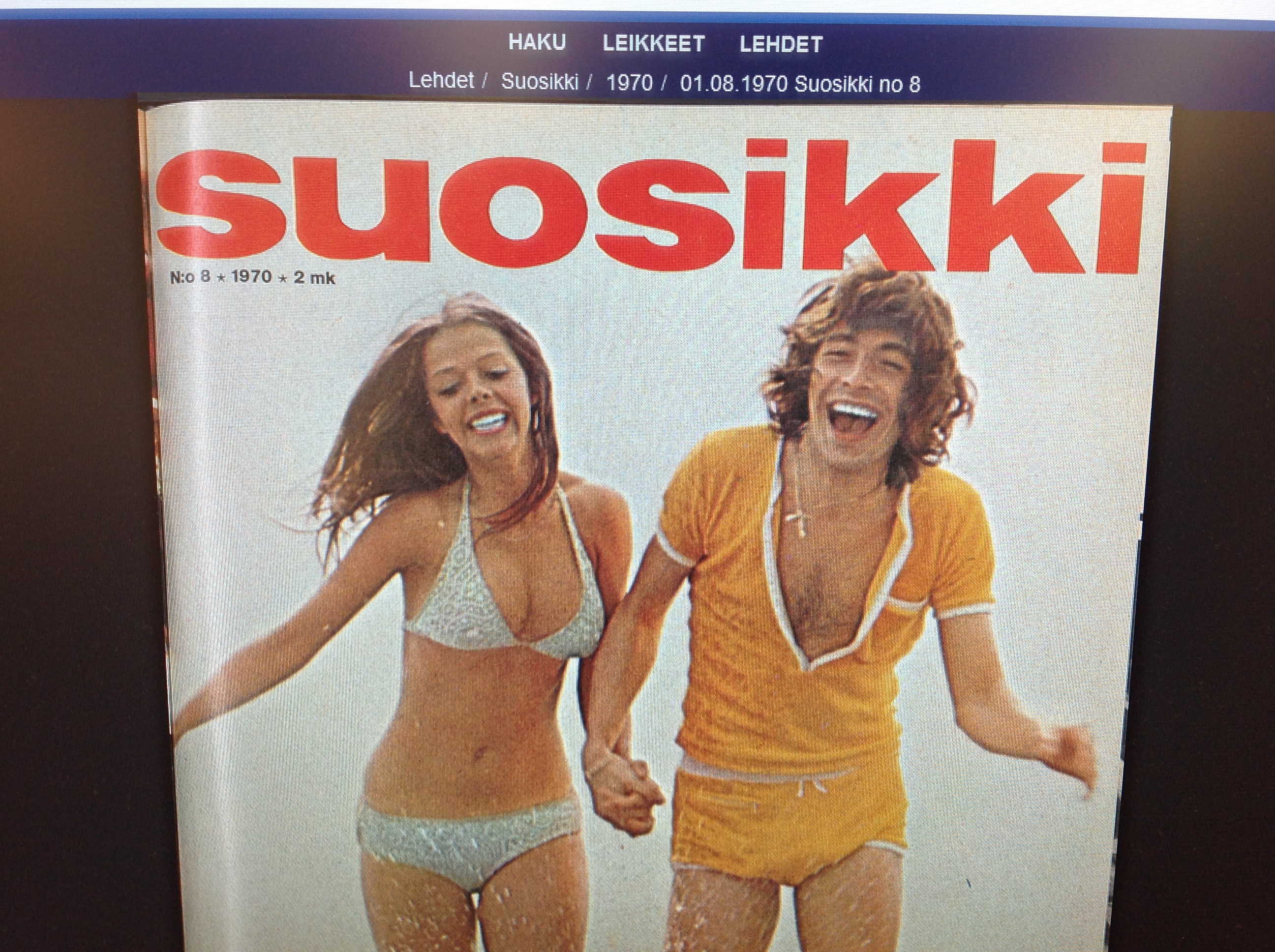 Joensuun kampuskirjaston kaksi vapaakappaletyöasemaa siirrettiin marraskuun alussa ykköskerroksesta toisen kerroksen 2B-saliin, mikrofilmien lukulaitteiden viereen.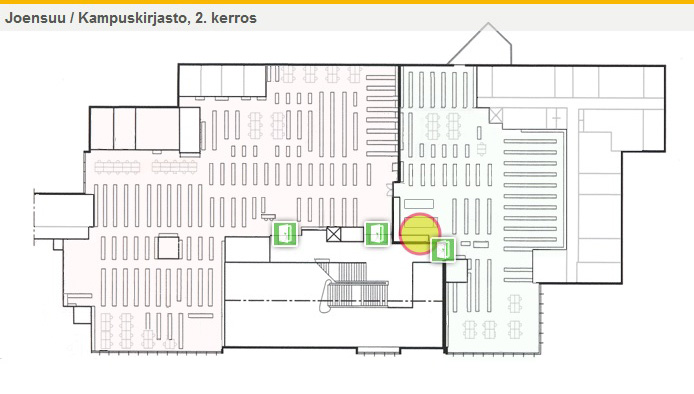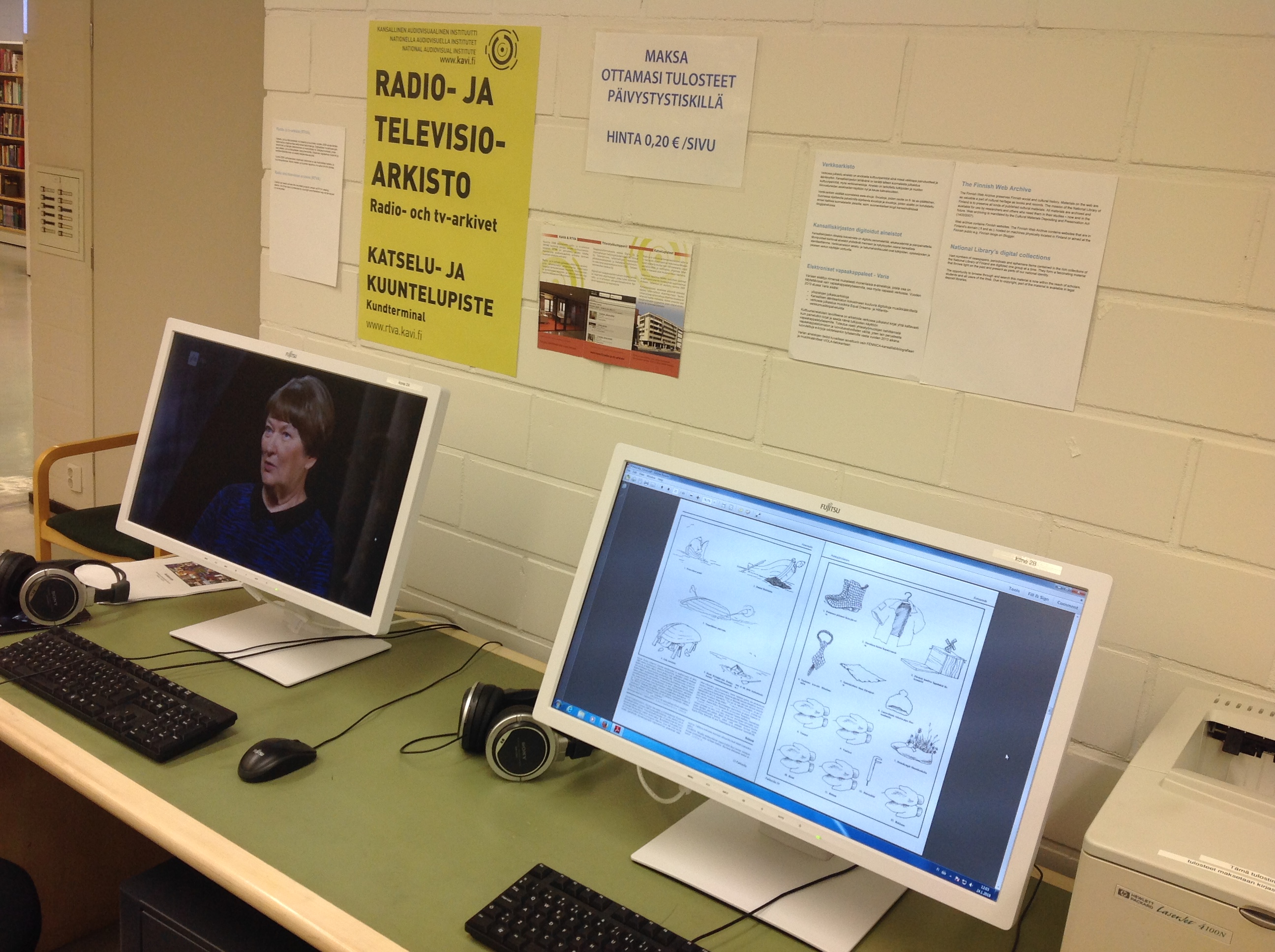 Vapaakappaletyöasemat ovat avoinna ja käytettävissä kirjaston aukioloaikoina. Enää niiden avaamista ei tarvitse pyytää kirjaston palvelutiskiltä.
Kuopion kampuskirjaston vapaakappaletyöasema sijaitsee huoneessa Sn1054, johon kuljetaan varattujen kirjojen hyllyn vierestä.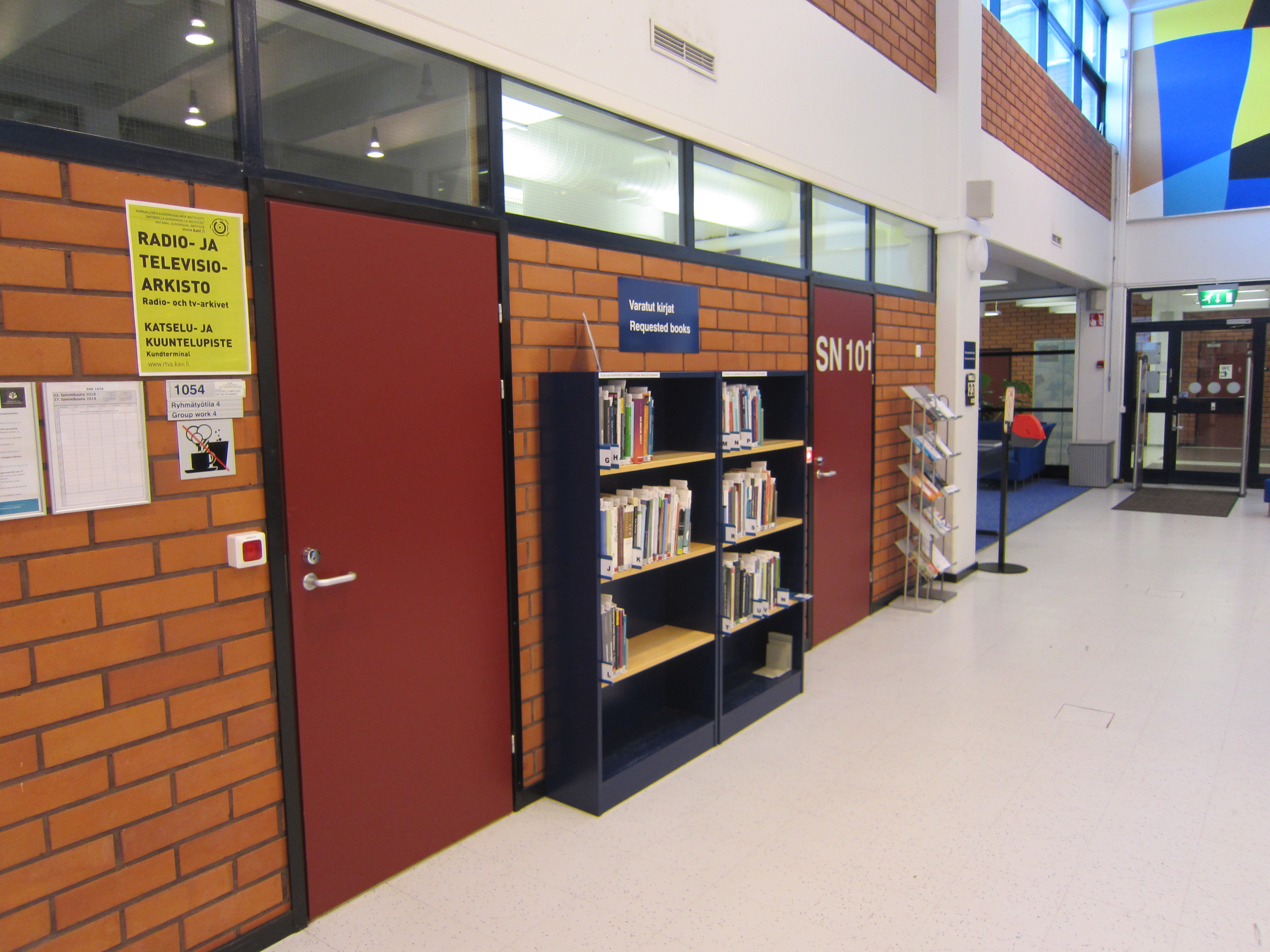 Vapaakappaletyöasemilta ovat käytettävissä seuraavat aineistot:
Kansalliskirjaston keräämä kotimainen verkkoaineisto vuodesta 2006.
Radio- ja TV-arkisto vuodesta 2009 sekä Yleisradion digitoidut televisio-ohjelmat 1957-2008.
Elektroniset vapaakappaleet.
Kansalliskirjaston digitoimat sanoma- ja aikakauslehdet vuodesta 1930. (Vuoteen 1929 asti lehdet ovat vapaasti verkossa.)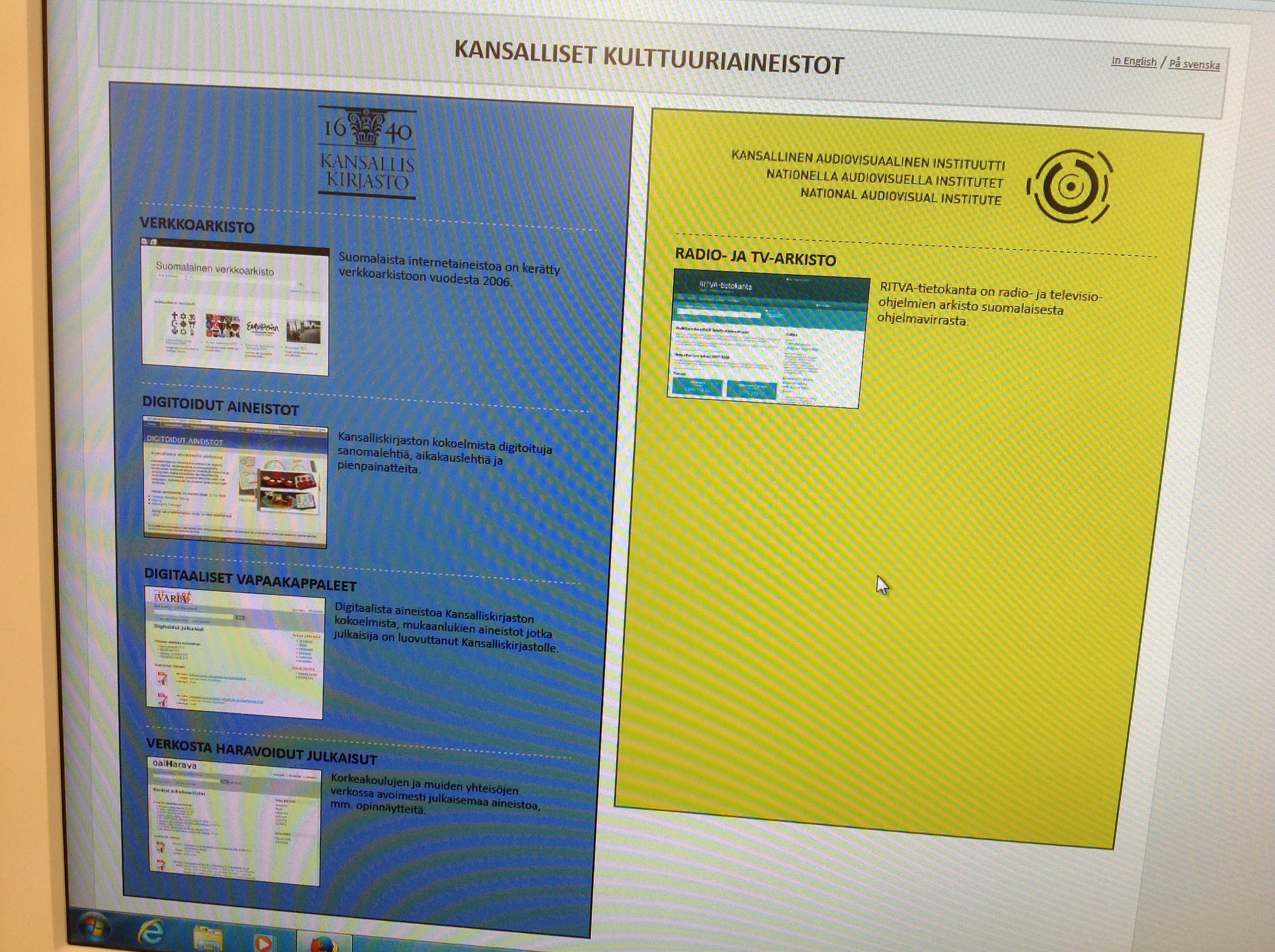 Aineistoja voi lukea, kuunnella ja katsella. Radio- ja televisio-ohjelmien sekä äänitiedostojen kuuntelua varten Joensuun työasemilla on kuulokkeet, Kuopion työasemalla kaiuttimet.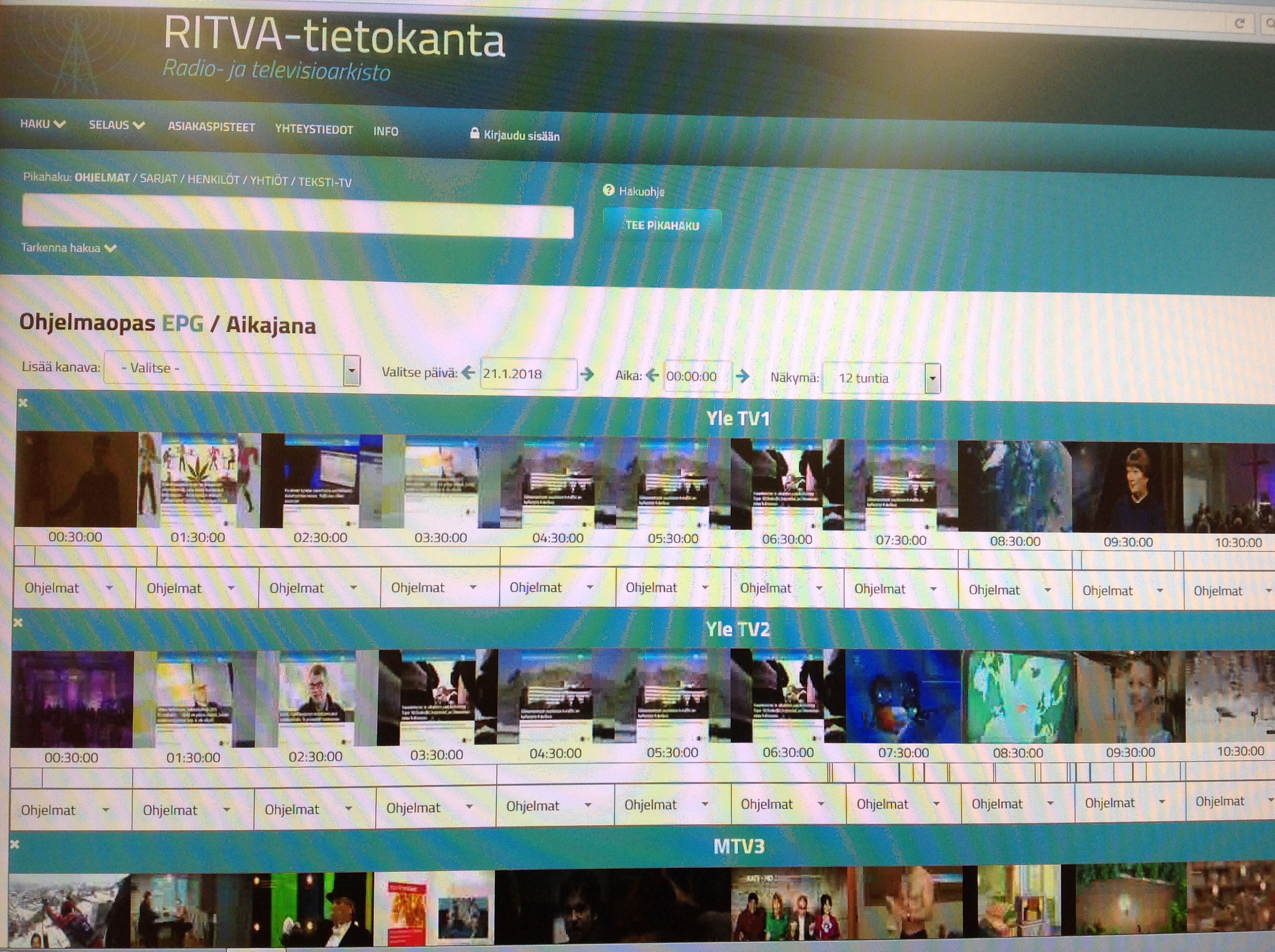 Sisältöjä ei saa kopioida digitaalisesti, mutta verkkosivuista ja lehdistä voi ottaa paperikopioita työasemiin kytketyillä tulostimilla. Tulosteet, 20 senttiä kappale, maksetaan kirjaston palvelutiskille. Aineistoa voi myös kuvata näyttöruudulta ja äänittää kaiuttimien kautta.
---
In the beginning of November, the legal deposit workstations at the Joensuu Campus Library were moved from the first floor to Hall 2B on the second floor. The workstations are situated next to the microfilm readers.
The legal deposit workstation at the Kuopio Campus Library is situated in room Sn1054, close to the self-service reservation shelf.
The legal deposit workstations have access to the following digital resources:
Finnish online resources collected by the National Library of Finland since 2006.
The Radio and Television Archive since 2009 and Yle's (the Finnish Broadcasting Company) digitised TV programmes from 1957 to 2008.
Electronic legal deposit copies.
Journals and newspapers digitised by the National Library of Finland since 1930. (Until 1929, they are freely available online.)
For more information on legal deposit copies
Mikko Meriläinen, tietoasiantuntija | information specialist
Tietoaineistopalvelut | Collection services