Osa Joensuun kampuskirjastossa esillä olleista Minna Canthia käsittelevistä kirjoista on nyt nähtävillä Kuopion kampuskirjastossa.
Lisätietoja kirjanäyttelyn kirjoista löytyy kirjaston blogista.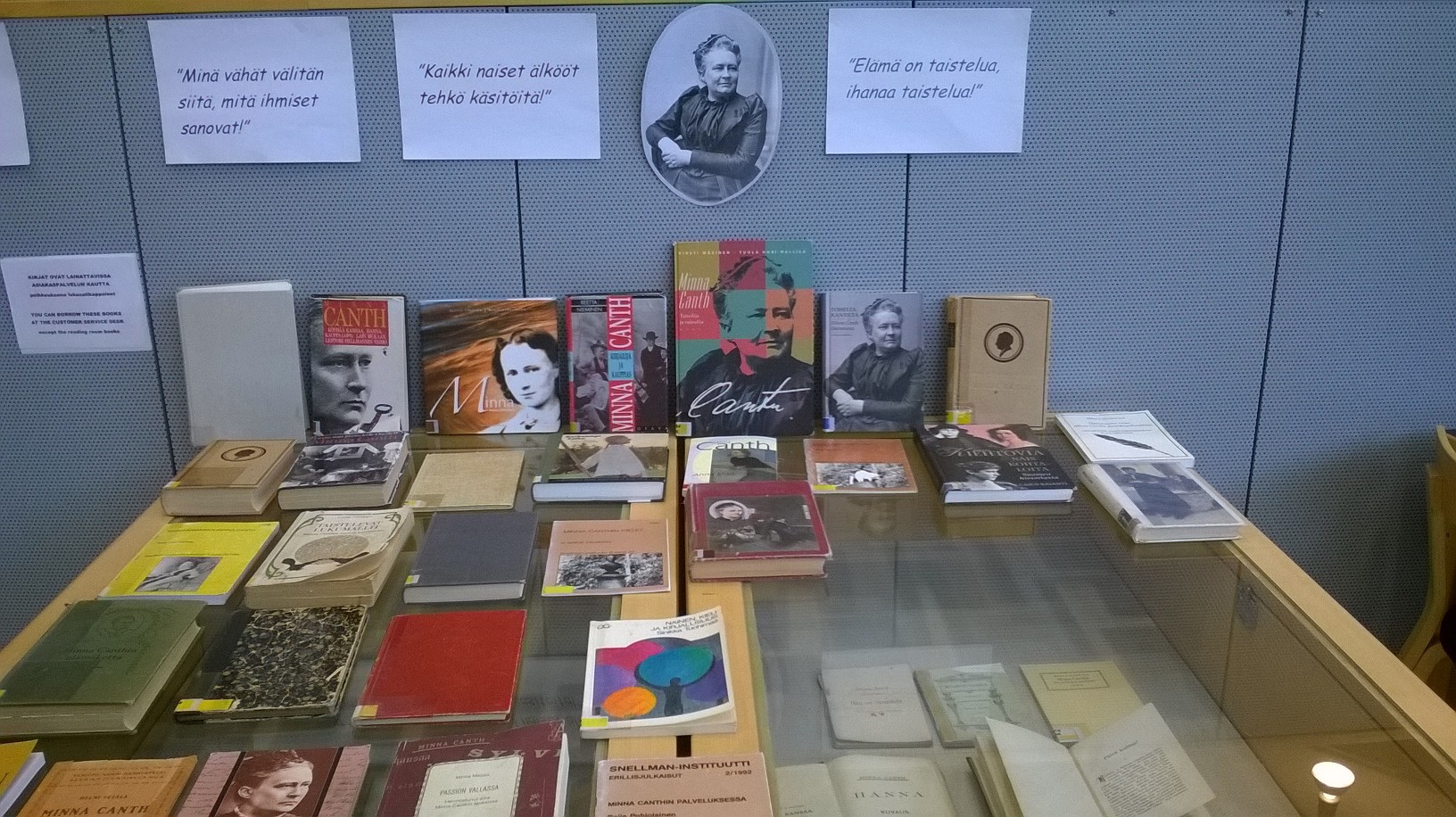 Some of the Joensuun Campus Library's Minna Canth exhibition books can be seen now at the Kuopio Campus Library book exhibition.
More information about the books on the exhibition can be found in Library's blog.
Tarja Turunen
Tietoasiantuntija / Information specialist