Writer: Szabolcs Felszeghy, UEF
As the epidemic in Finland has forced most of the UEF employees to work from home, we can stay PRODUCTIVE – and SAFE!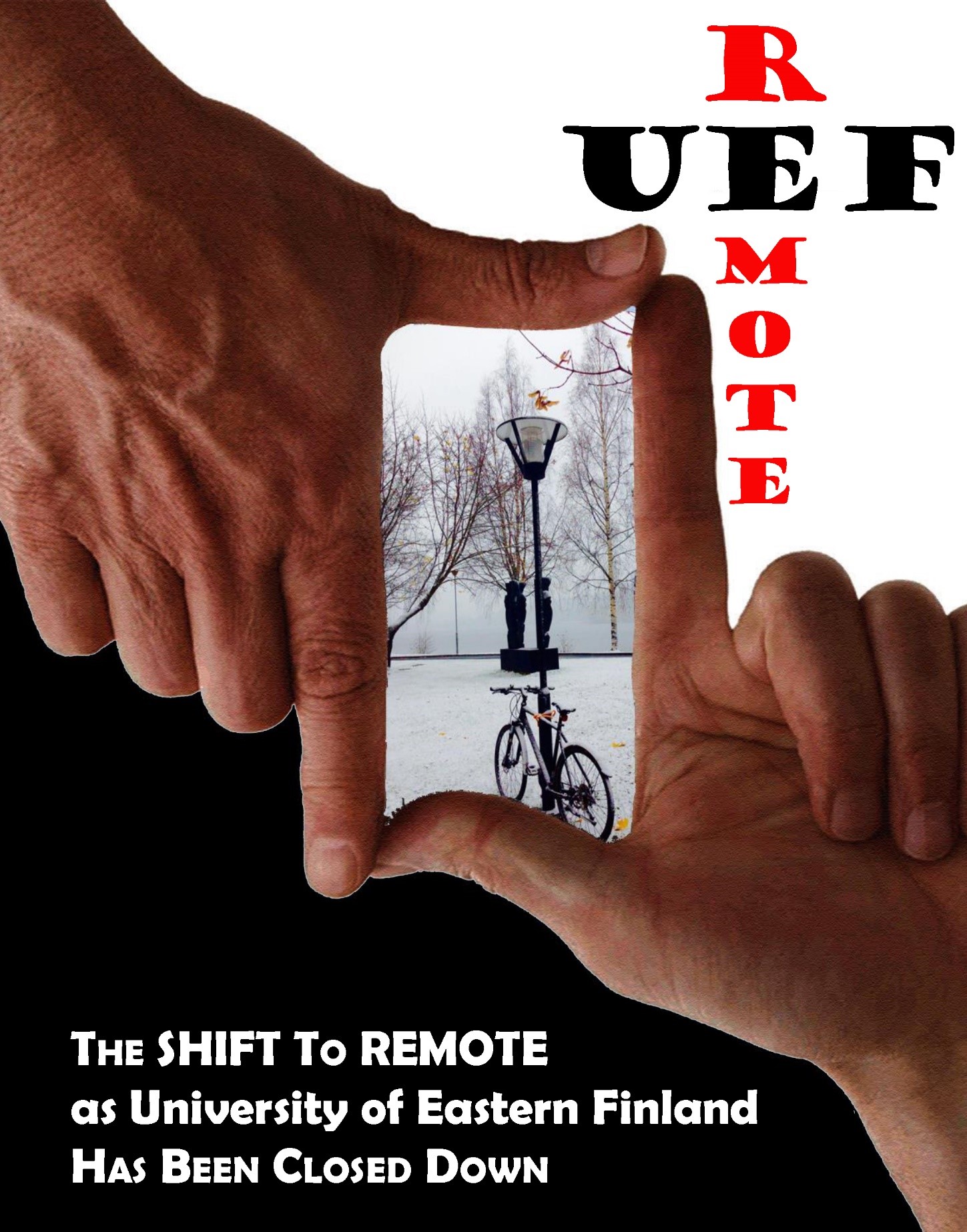 Who Am I?
To preface, who am I and why am I talking about this? I'm Szabi Felszeghy, Anatomist, working at UEF and I've only been working remotely in the last years on weekends and holidays…
Remote Work was an end goal after UEF was closed down rapidly.
The infrastructure and policies needed for remote work and online education were already unquestionably in place at UEF even before COVID-19. However, the vast majority of staff members have never been hit with such a long remote work phase before, especially when they're suddenly left with little to no time to prepare for it. The middle of March has been a very crazy time for everyone at UEF. Organizing blended education, lab work or any other important services, as well as life at UEF in general, has seen a tremendous change. Many of these everyday projects have had to be cut down to minimum or have even been fully scratched. This is indeed a very challenging time. Using education as an example, there are many thousands of students, educators, administrators, and operatives at UEF. None of the blended courses can possibly run without significant student engagement, self-motivation, 24/7 IT service, and the need for teachers to refresh their skills on virtual conferencing, at the very minimum. Luckily, it has turned out to be working well. Slowly, we are back in our best action and have started to adapt well to this current situation and its "online requirements".
Continue reading "THE SHIFT TO REMOTE WORK AS UEF HAS BEEN CLOSED DOWN"