(Please, scroll down to read in English.)
Hei vaan! Olen Heta Mikkonen ja aloitin työssäni tietopalveluneuvojana tammikuussa 2020 Kuopion kampuskirjastossa. Olen Savosta kotoisin, mutta sittemmin kiertänyt hieman maailmaa.
Taskussa minulla on paperit Kööpenhaminan yliopistosta, missä luin pääaineena informaatiotutkimusta. Valmistuttuani tein joitakin vuosia töitä mm. yliopistollisen sairaalan kirjastossa sekä muissa sairaaloiden tukitoiminnoissa. Ulkomaan vuosien jälkeen oli mukava palata takaisin Savoon ja aloittaa työt Itä-Suomen yliopiston kirjastossa.
Pääasiallisina työtehtävinäni julkaisen Itä-Suomen yliopiston sähköisiä graduja ja väitöskirjoja, rekisteröin yliopiston julkaisuja UEF SoleCRIS -tietokantaan, teen kokoelmatyötä ja näiden lisäksi minut löytää myös kirjaston asiakaspalvelusta.
Vapaa-ajallani harrastan kirjallisuuden suurten klassikoiden lukemista (ajoittain myös modernimpi kirjallisuus kelpaa), sudokuja sekä juoksemista.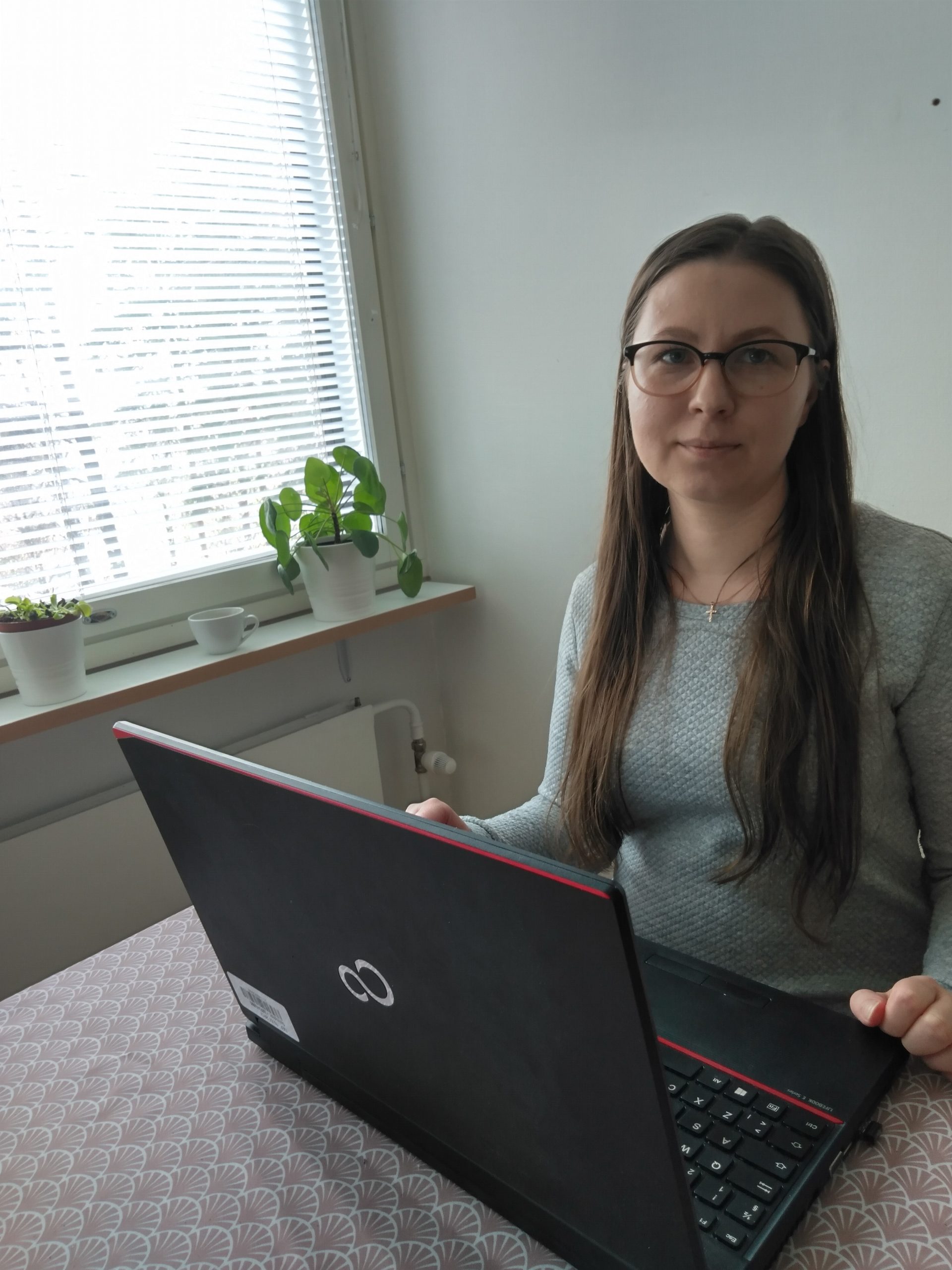 Hi there! My name is Heta Mikkonen and I started my new job as an information services advisor at the Kuopio campus library in January 2020. I was born in the Savo region but have since spent some time travelling the world.
I earned my university degree at the University of Copenhagen, where I majored in information studies. After graduating, I spent some years working at the university hospital library and the support functions of other hospital libraries, among others. After many years abroad, it was nice to return to Savo and start a new job at the University of Eastern Finland's library.
My primary duties are to publish the University of Eastern Finland's electronic master's and doctoral theses, register university publications in the UEF SoleCRIS database and carry out collection work, in addition to which you can also find me at the university's customer service desk.
My hobbies include reading literary classics (though I'm also partial to more modern literature from time to time), solving sudokus and running.
Heta Mikkonen tietopalveluneuvoja | Information Service Advisor
Verkko- ja julkaisupalvelut | Library IT and publishing services