Kirjasto on hankkinut 14 Future Medicine-kustantajan e-kirjaa. Ne ovat käytettävissä Itä-Suomen yliopistolla ja Kuopion yliopistollisessa sairaalassa. / The library has acquired 14 e-books from Future Medicine. They can be used in the networks of the University of Eastern Finland and Kuopio University Hospital.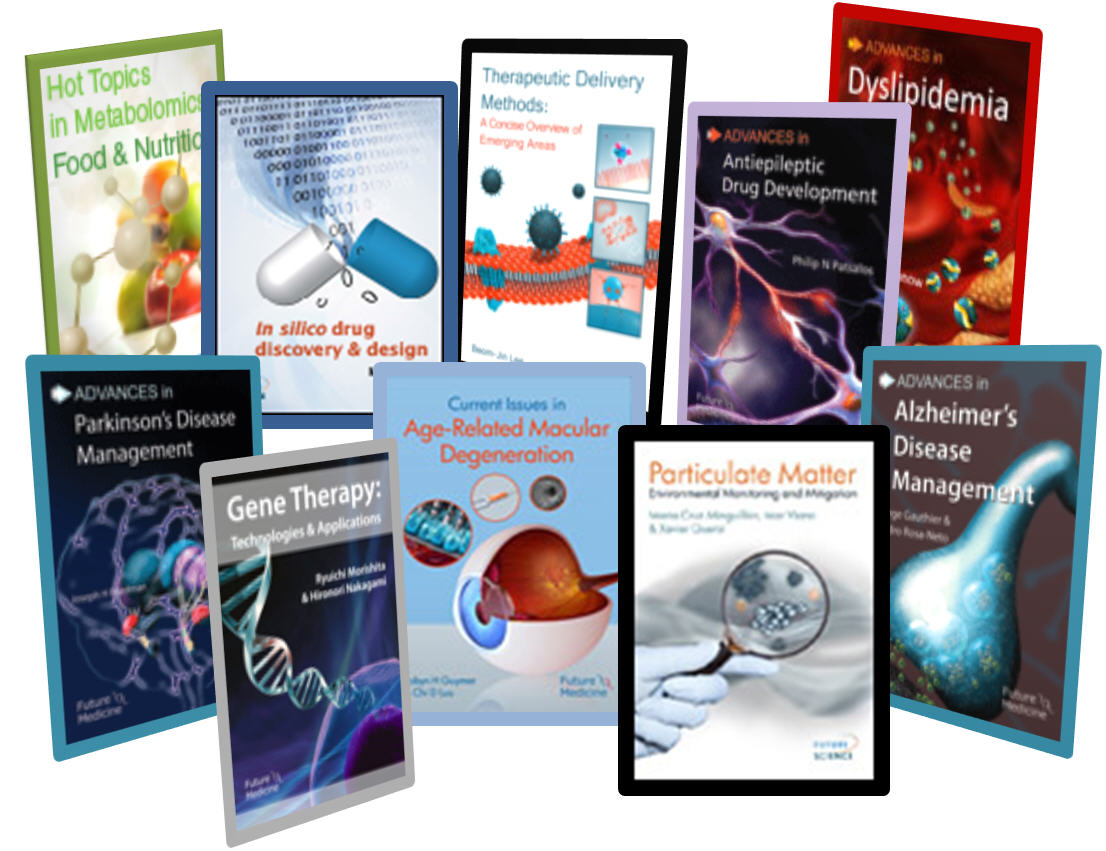 Hot Topics in Metabolomics: Food and Nutrition
In Silico Drug Discovery and Design
Therapeutic Delivery Methods: A Concise Overview of Emerging Areas                
Advances in Antiepileptic Drug Development
Advances in Parkinson's Disease Management
Advances in Alzheimer's Disease Management
Novel Insights into the Pathophysiology and Treatment of Fibromyalgia
Particulate Matter: Environmental Monitoring & Mitigation
Applications of Nanomaterials for Water Quality
Gene Therapy: Technologies and Applications
Clinical Insights: Probiotics, Prebiotics and Gut Health
Current Issues in Age-Related Macular Degeneration
 Microwaves in Drug Discovery and Development: Recent Advances
Kirjat ovat nimekkeittäin Joskussa ja kustantajan nimellä Nellin tietokannoissa / The e-books can be found by title in the Josku database or by the publisher's name in the Nelli database.
Anu Eskelinen
Tietoasiantuntija / Information Specialist
Verkkoresurssipalvelut / Online Recourse Service