When you are working in the campus area with a computer connected to the university network, you may search information with UEF-Finna or Google or reference database. If you find an interesting article, you click it to read it and usually the article opens.
This might give an impression that most of the scientific information is free. Actually, this is not the case. The university library pays for subscription of the scientific journals. The access is based on the IP-addresses of the network.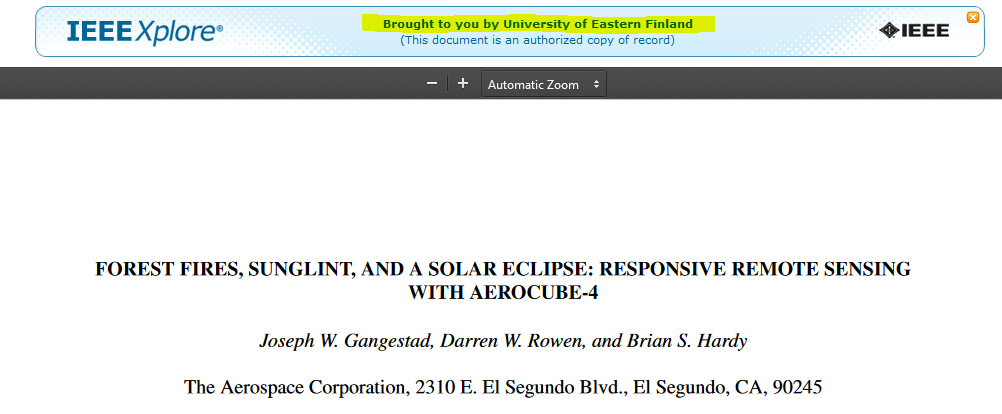 Remote access
Fortunately, the access is possible also outside the university network. You are required to log in to UEF-Finna. After logging in, all the resources are available again. The right to use resources is valid as long as you have a university user account, regardless of the place and time.
Open access
Some scientific journals or even single articles are published open to all. The costs are paid by the author of the article, not by the reader. This doesn't mean that everything can be published if you just pay for it. The high-quality open access journals have the same peer-review process before publishing as all the other scientific journals.
Many public institutions have a publishing policy to offer their research results open to benefit of all the community. Serial publications, like working papers or research notes are published in the website of organisation for free. Repositories of institute archive all the publications permanently. They may also contain journal articles published elsewhere.
Some examples:
University of Eastern Finland electronic publications
University of Eastern Finland repository
Natural Resources Institute of Finland