Open access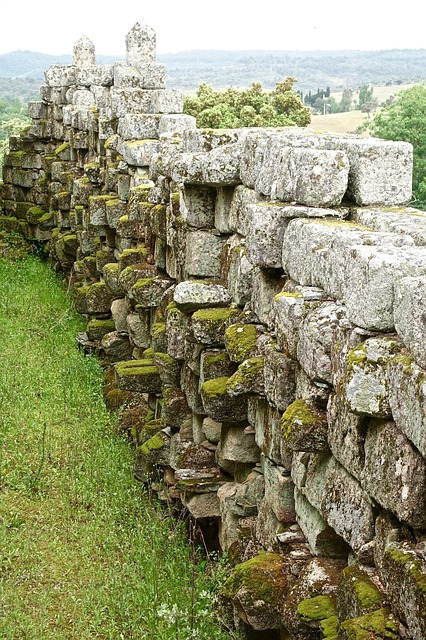 Being a member of university community gives you a great chance to find and read the most important scientific papers ever published and a huge amount of other important publications.
A large proportion of these publications is behind the so called paywall – the university has a subscription and pays for the access to read the publications.
The OPEN ACCESS –idea turns this system upside down. To get an article published requires a fee, but once it's published, all people can read it for free.
Open access involves either whole journals, or single articles on a journal which is otherwise subject to a charge. The best open access journals are as highly valued as the traditional scientific journals. Some others are not quite established yet, but their importance is growing.
This system will help you to keep updated on the latest progress of science after your graduation if working outside the university or research institutions.
Unfortunately the open access is still a minority share of all publishing.
Another possibility to read scientific papers is through REPOSITORIES and SOCIAL NETWORKING cites. The coverage of these services is still limited, but the overall tendency of opening the scientific information through various channels is increasing strongly.
These resources can be accessed through GOOGLE or GOOGLE SCHOLAR or by browsing specific sites.
An article or its' metadata can be accessed different ways: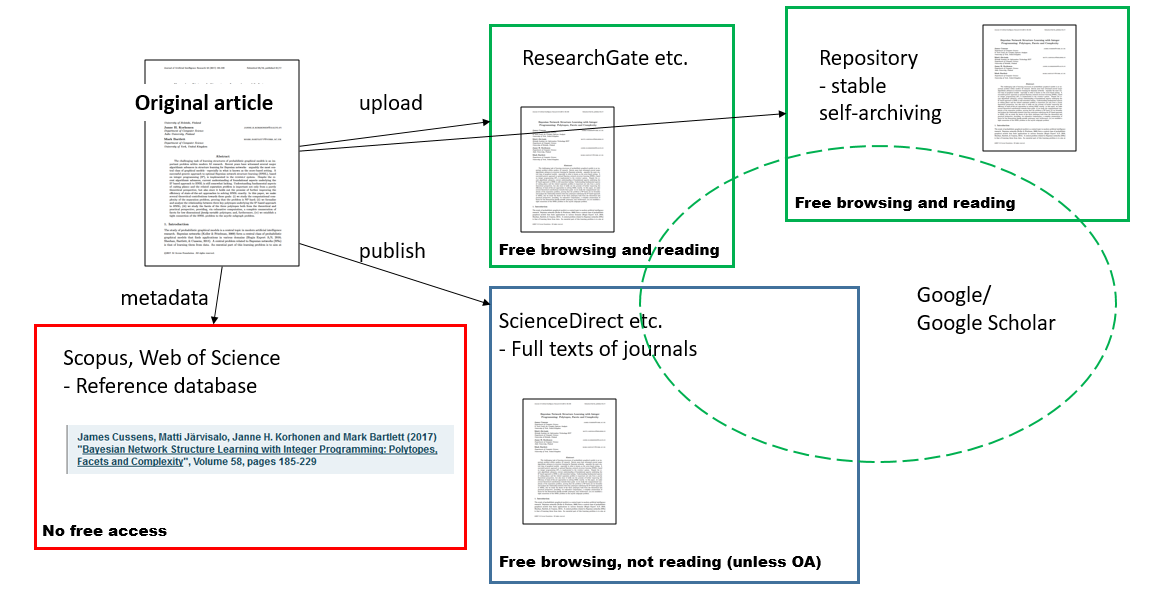 As well as individual journals and articles are behind the paywall, also the most valuable information sources, like reference databases, are not free. There are some subject-specific, pleasing exceptions available though.
Using library databases, like UEF Primo, is free, but the access to electronic publications full texts is still depending on your status. The situation is the same with Google Scholar and some publication databases that can be searched for free – unless the publication is open for all.
Open resources, examples:
BASE  (Bielefeld Academic Search Engine)- multidisciplinary, wide range of different publication types (articles, learning materials, images, etc.).
CORE (Collection of Open access Research papers) – multidisciplinary, materials from journal publishers and repositories.
DOAJ – Directory of Open Access Journals
FreeFullPDF – research articles, thesis, posters, patents – all free, but only PDF-format recognised.
Google Scholar – finds quality articles, as well as publications of lower quality.
UEF Primo – library database of UEF, will be replaced in December 2019.
UEF eRepository –  contains self-archived versions of articles and metadata of research data by UEF researchers: access to full-texts
UEF ePublications – dissertations and thesis of UEF
ScienceDirect – multidisciplinary, Elsevier publiations only: access only to OA-articles
Scitation (physics)
ChemSpider (chemistry)
Agris (agriculture and forestry)
arXiv (mathematics and physics – access to full texts)
Piracy
In the Internet there are a lot of pirate web pages offering a free access to publications initially subject to a charge. As handy as they might seem, they violate copyright laws and their use is illegal.
Open science
Open science is more than just open publishing. Read more from UEF Open science -pages.