Writer: Thao Nguyen Le Phuoc (May)
Master's Degree Programme: Research Chemists
Hello everyone, I'm Thao Nguyen Le Phuoc (May) from Vietnam. I'm studying the first year in the Master's degree programme for Research Chemists. This is my first time I am far away from home and living in another country. Therefore, it is easily understandable that everything was so interesting and strange to me. Sometimes, I was really shocked at the Finnish habits, which may not be found in my country. Read this blog post to find out what those strange things I noticed are.

Finnish people are very "self-contained"
This was what I heard from my friends. I do not deny that. The Finns are fairly reserved in communicating with foreigners, although most of them are able to communicate in English quite well. I think this comes from their respect for individual privacy.
In the early days, when I was in the same house with my two Finnish friends, we rarely met and they usually spend most of their time in the room. The most common saying among us was "hi, good morning". It was quite strange to me because in Vietnam, people living in the same house usually communicate a lot with each other. However, on an accidental occasion, while my roommate and I cooked at the same time, I had the opportunity to talk more with her. And I realized that she was really friendly. She gave me some good advices on my skin and hair problems. We also chatted about the differences in Finnish and Vietnamese food.
So, the advice for you is, try talking to Finns and you will discover that they are truly friendly, interesting and always willing to help you.
Outdoor physical activities
The first time I saw a person walking with his dog out of a small forest path, I was wondering why he could take time to do it in cold weather instead of enjoying the warmth in the house. And after just a week of observation, I realized that Finnish people are fond of outdoor physical activities like walking, jogging and cycling. They usually walk or use bicycles as the main means, even in the winter. These activities contribute to improving physical as well as mental health. Particularly, it was wonderful when on autumn days, I cycled through the green forest to go to the university, listened to the breeze blowing through the trees and felt the light sunshine streaming through the leaves. I am sure it is an effective therapy to reduce stress and it helped me being full of energy for a new day.
Dishes
While Asians prefer rice, Finns love potatoes, pasta, salads, butter and bread. In most of their meals, these are indispensable dishes. In fact, these were not my favorites because I think they were really boring and the butter could cause fat. However, I have to eat them since these items frequently appear in the menu of the university's cafeteria. And I am surprised that it is not as terrible as I thought it would be.
These foods are deliciously cooked in many different ways. For example, potatoes can be fried or mashed and served with a variety of sauces such as meat or mushroom sauces. Besides, there are many different types of bread and salads. Especially, bread made from rye and fruit salad are very popular. In addition, butter is low in fat and, therefore, very good for health with a certain dosage.
Following this Finnish diet, my health is improved significantly and my skin gradually become smoother and not as dry as it was when I first arrived. Not only that, Finland is also famous for smoked salmon and reindeer meat.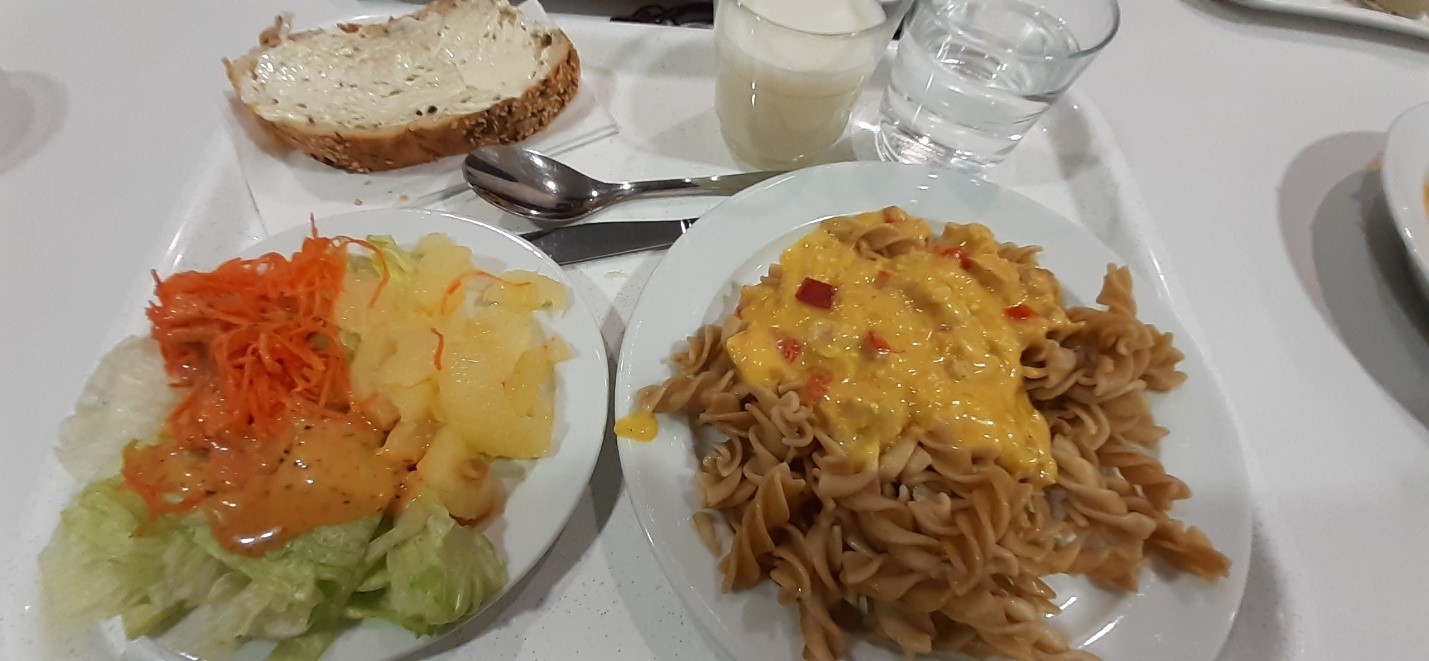 Safety
It is hard to believe that Finnish parents can let their children walk or cycle to school alone when they are very young. I was really shocked and concerned about the safety of elementary and junior high school children when I caught them going to school without adult supervision. This is a complete taboo in my hometown because of the potential dangers on the road like car accidents or kidnapping. However, after a short time, I realized that Finland is one of the safest countries in the world. People obey the traffic laws strictly. The interests of children, the elderly and women are always a top priority. And car drivers voluntarily always give way to pedestrians and bicycles.
"Second-hand" culture
In my hometown, people tend to buy new things rather than used ones from strangers. On the contrary, I was quite surprised to find that there are many second-hand shops filled with high-quality and cheap items in Joensuu. The Finns seem to prefer old but still usable goods. I can easily find useful items such as clothes, books, furniture, home decor items etc. in Kontti or Fida secon-hand stores. I bought some warm shirts and snow pants here with affordable prices. Additionally, I even joined a website where people generously give away things which they no longer used such as televisions, microwaves, kitchen appliances, and even dog and cat food. They were actually quite useful, especially for students who are economically disadvantaged.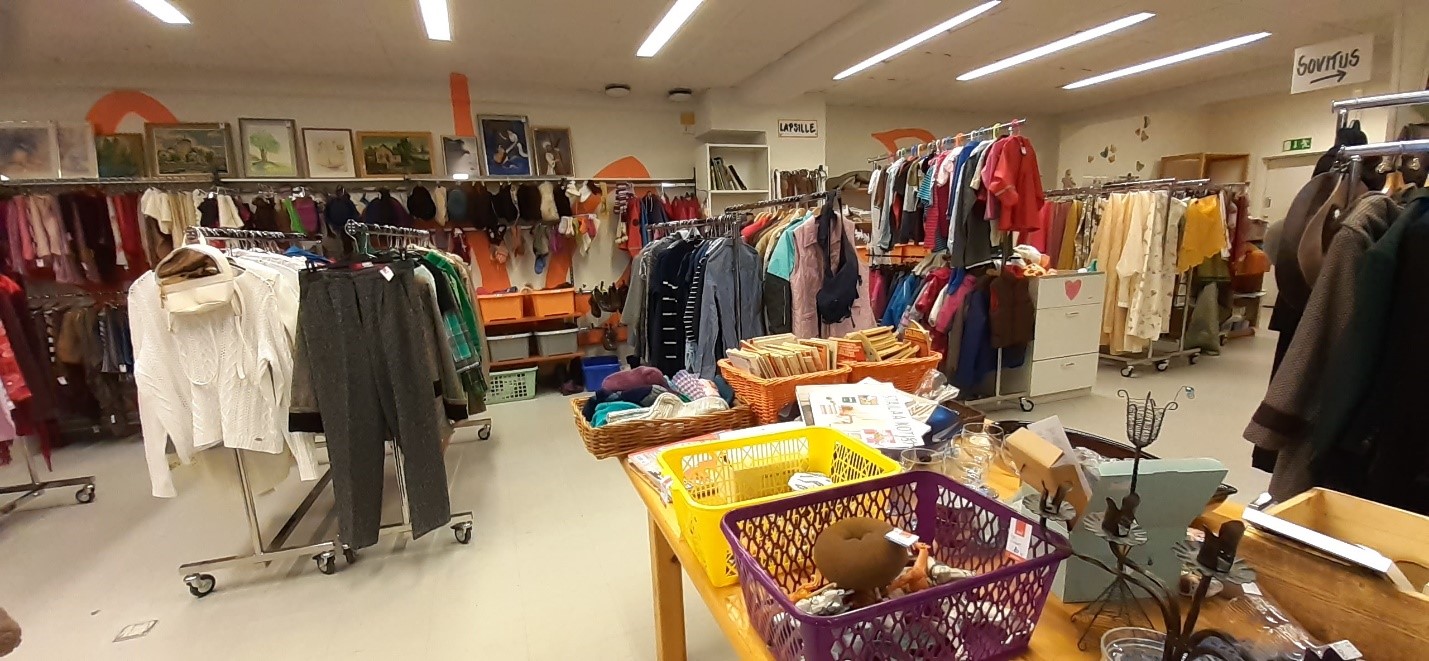 High environmental awareness
I used to be confused a little bit with the rubbish classification rules in Finland including metal, plastic, biowaste, paper and so on. But now, I am familiar with that and feel that this action has brought great benefits to the environment. It contributes to collecting different types of waste and recycling them instead of burning them all. In addition, the sense of environmental protection of Finnish people is also expressed by the fact that they usually bring bags which is used to contain purchased items when going shopping. And if you ever forget, you will buy a bag with approximately 20 cents. This plays a role to a significant reduction in the number of plastic bags.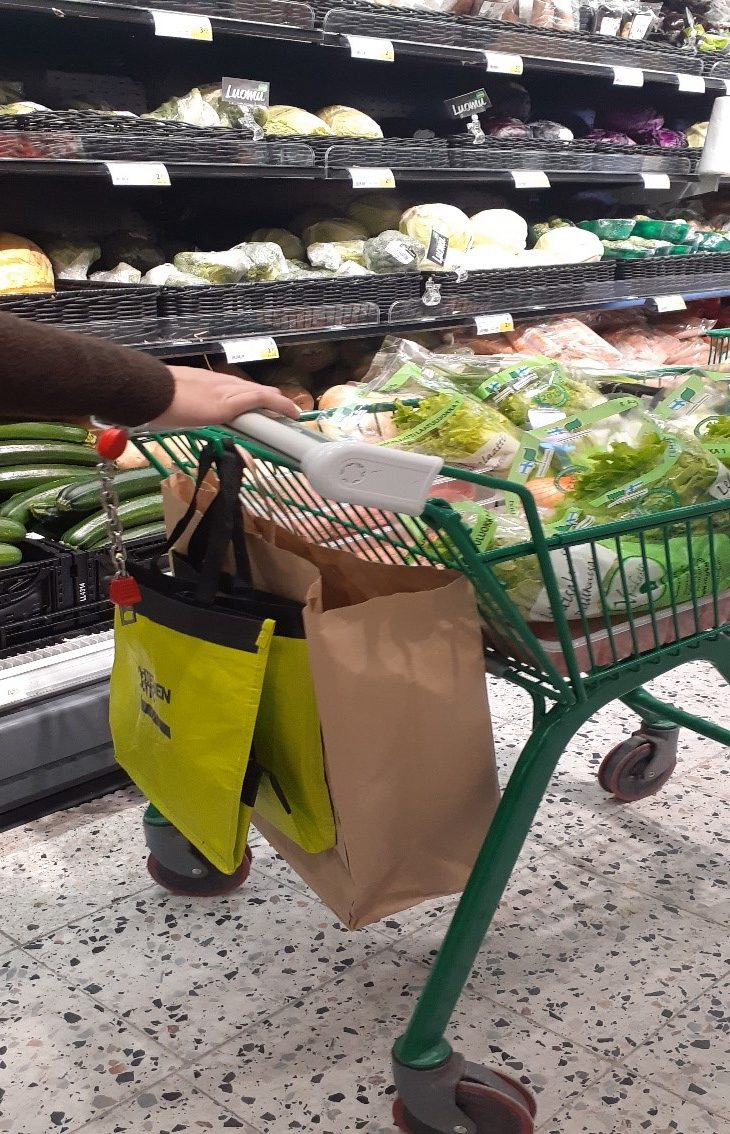 These are a few strange Finnish habits that an international student like me was really shocked when I first met. However, after a period of living and studying, I gradually integrated with the local lifestyle and fell in love with this country. The above is just a small part of this beautiful country and there are many other interesting things that I have been and will continue to explore in the next two years. I hope that sharing my experiences will help you better understand the country and people of Finland.
Strange Finnish habits – see May's video on YouTube
Thao Nguyen Le Phuoc (May)